Netanyahu aide says Israel got no concrete warning of Hamas attack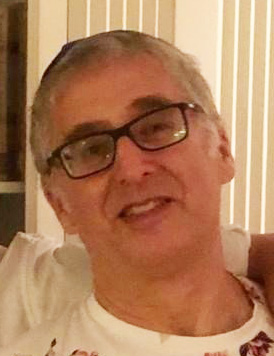 By BRUCE BROWN (posted Nov. 28/23) Was driving home from work the other day.  Pre-ceasefire.  Left the office early to reduce driving time in the evening hours.  Hamas likes their 6PM missile barrage and I'm honing my missile-avoidance routine.
 
Was listening to talk-radio… but kind of had enough of the news.  Too much war talk and its getting a bit overwhelming.  So switched to Spotify and up popped Supertramp – the Logical Song.  For sure how 'wonderful, beautiful, magical' life once felt.  Before Oct 7th.  Before Hamas. 
 
Then, as if on cue.  I gaze towards the sky.  And saw missiles flying overhead.  At first it didn't really click. And then.  Yikes!  I quickly switched back to the news.  Where, in a very calming voice, they were announcing areas under missile attack.  Which is another reason to listen to the radio while driving during war – real-time information.  Lesson learned.
 
Suddenly my smartphone's flashlight started flashing.  Which was pretty darn cool!  And there I was, on Star Trek.  Standing on the bridge.  Even recalled the vessel number – NCC-1701. There I was with Captain Kirk.  No!  I was Captain Kirk.  Dr. McCoy by my side.  Sulu and Chekov at the controls.  The Klingons were attacking.  And Mr. Spock -standing to the side- was calmy advising the attack coordinates.  No Wait!  That was the radio announcer.  Seriously.  This all took place within a split second in my over-active imagination.
 
The flashing continued.  Then I realized my cellphone was communicating with me.  Warning of danger.  I have the Home Front Command application which sounds an amazingly loud alarm during a missile attack in my area.  But changing between the radio and Spotify prevented the siren from going off.  So instead, the phone activated my flashlight.  Sending out an S.O.S.  Now how neat is that!  In a geeky sort of way.  Like for someone who imagines himself on Star Trek during a real-life missile attack.
 
Then.  Reality set in.  There were Home Front Command instructions to follow.  Momentary-panic set in.  Where was my wife.  To tell me what to do.  Like she always does…but that's another story.  This time I wanted her there, instructing me. 
 
All these thoughts racing through my mind in milliseconds.  As I calmly slowed the car and veered to the shoulder.  Like other cars around me.  I put on the blinkers.  More flashing lights but the bridge of the U.S.S. Enterprise now a distant thought.  Looking both ways I left the car and hopped over the road- barrier.  Moving away from the car.  Although probably not far enough.  Because there was a steep decline just below.  It was getting dark and, suffering from poor night vision, I didn't want to trip and hurt myself.  I heard my son laughing at me. "Nerd!" he called out.  But that was just my imagination.
 
I should have laid flat.  Prostrating myself for maximum protection.  But it rained earlier that day, the ground was wet and I didn't want to get muddy.  '"Nerd!"  This time it was my daughter in my mind's eye.  "Okay," I said to no one in particular.  "I'll squat."  Good enough…but not really.
 
The family in the car ahead were huddling together but too close to their vehicle.  I shouted for them to move further away.  But they didn't react.  Probably didn't understand me, especially given my still heavily accented Canadian Hebrew.  This time I heard both my kids.  Teasing me – thirty years and still talk like an immigrant!  "Hey, they just don't hear me."  I said to the darkness.  Otherwise it was very moving seeing the father crouching down on top of his brood, in a protective sort of way.  "Isn't that touching." I said to my wife.  "For sure." She said somewhat sarcastically in the back of my mind, "I know you'd do the same."  
 
Then it was over.  The sky went quiet.  People returned to their cars.  The nestled family broke apart and entered theirs.  We should have stayed in place several more minutes.  Ten minutes is the recommended time.  But it was dark.  Getting late.  Also a bit cold.  I just wanted to get home.  Back to the real chiding of my kids and to my wife… somehow longing for her ordering me about.
 
A few minutes later my wife called.  Making sure I was safe.  And then routine set in.  "Don't forget to pick up some milk and bread from the corner store."  She instructed me.
 
Um Israel Chai
 
Bruce Brown.  A Canadian. And an Israeli.  Bruce made Aliyah…a long time ago.  He works in Israel's hi-tech sector by day and, in spurts, is a somewhat inspired writer by night.  Bruce is the winner of the 2019 American Jewish Press Association Simon Rockower Award for excellence in writing.  And wrote the 1998 satire, An Israeli is….  Bruce's reflects on life in Israel – political, social, economic and personal.  With lots of biting, contrarian, sardonic and irreverent insight.
 
Coming Soon: 5 New Online Slots from Award-Winning Providers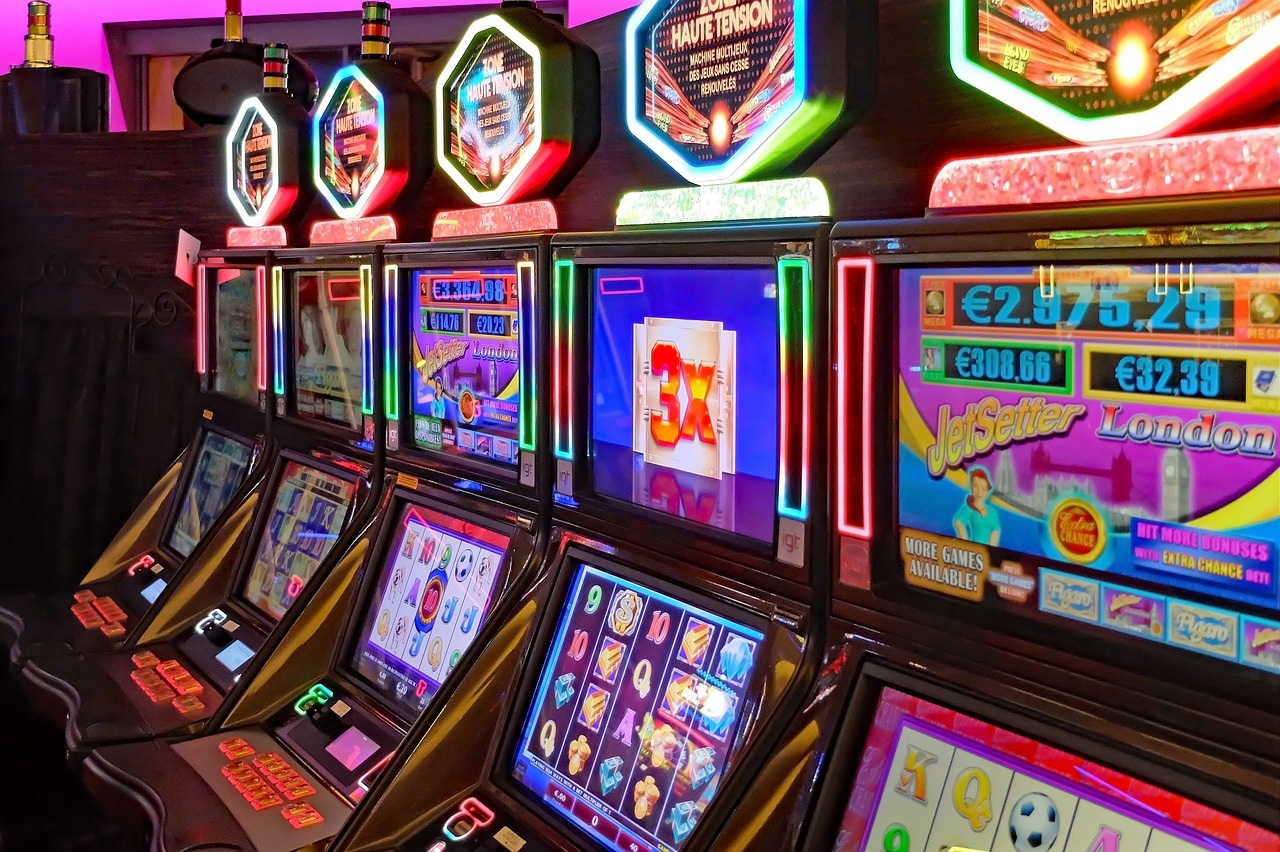 Meta: Here are some of the world's best new online slot machines that are coming soon to several fully licensed & regulated online casinos.
As the festive season fast approaches, there are lots of new online slot machines to look forward to from various market-leading, multi-award-winning online casino game development studios and software providers.
If you live in Canada and want to be one of the first online casino players to try out some of these hotly anticipated new online slots, you've come to the right place. Let's dive straight in to reveal the names of several eagerly awaited new slots.
Top new online slots coming soon
Instead of listing all 100+ new online slots that are expected to arrive at some point over the coming weeks, here are just a handful of the most talked-about new slots that will soon be arriving at various fully licensed and regulated iGaming sites like the official ComeOn online casino.
You will be able to launch these new slots instantly in your web browser, and you will be able to play them in the real money mode and free play practice mode. However, you must be at least 19 if you wish to play them for real money.
Without further ado, the top 5 new online slots to keep an eye out for over the coming weeks are the following:
Galactic Racers Dream Drop progressive jackpot online slot by Relax Gaming
Hoop Kings online slot by Booming Games
Breaking Bad: Cash Collect & Link online slot by Playtech
Book of Yuletide online slot by Quickspin
John Hunter Nell 'Antica Roma online slot by Pragmatic Play
There are no official launch dates available for any of these new slots. However, many of these games are likely to have already arrived by the time you are reading these words.
Honourable mentions
Some of the other upcoming new online slot machines to keep an eye out for in November and December 2023 are Gargantoonz, Sherwood Gold, Viking Runecraft 100 and Mega Don: Feeding Frenzy from Play'n GO, Finn and the Candy Spin, Elk Hunter and Gem Crush from NetEnt, and Jester's Riches from Booming Games.
Others include Gold Hit: O'Reilly's Charms, Hold Hit & Link JP Bacon & Co., Hercules Rules, Silent Samurai: Mega Cash Collect, and Lunar Link: Sky King, which are all from Playtech.
What are the latest slots I can play today?
If you can't wait for any of these new slots to arrive and want to try out some of the latest online slots that are available to play today, then you may like to try Gold Trio: Sinbad's Riches online slot by Ash Gaming (a Playtech subsidiary company), Megaways Bushido Princess online slot by Relax Gaming, and Big Bad Wolf: Pigs of Steel online slot by Quickspin.
Other suggestions include Area Cash Thor by Area Vegas and Games Global, Megaways: Duel of the Dead by Relax Gaming, Nile Fortune by Pragmatic Play, Win-O-RamaXL Extended by Relax Gaming, Juiced: Duomax online by Yggdrasil Gaming, and Candy Paradise by Just for the Win Studios and Games Global, to name just a few.
Final note
When playing online slots or any other casino games in the real money mode, remember to stay within your budget, take regular breaks, never chase your losses, and, where possible, take advantage of the 'safer gambling tools' for a safer and more enjoyable time.
Jewish community holds solidarity rally November 25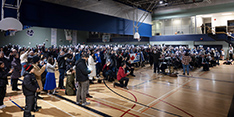 The Jewish Federation of Winnipeg held a rally in support of Israel on Saturday evening, November 25.
A number of speakers addressed the crowd of 800, including Rabbi Yosef Benarroch of Adas Yeshurun-Herzlia Congregation; Members of Parliament Ben Carr & Marty Morantz; Yolanda Papini-Pollock of Winnipeg Friends of Israel; Paula McPherson, former Brock Corydon teacher; and Gustavo Zentner, President of the Jewish Federation.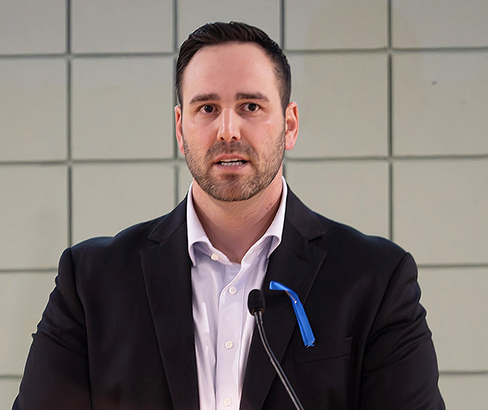 Click here to watch Ben Carr's remarks: https://www.youtube.com/watch?v=crfREGNRKfg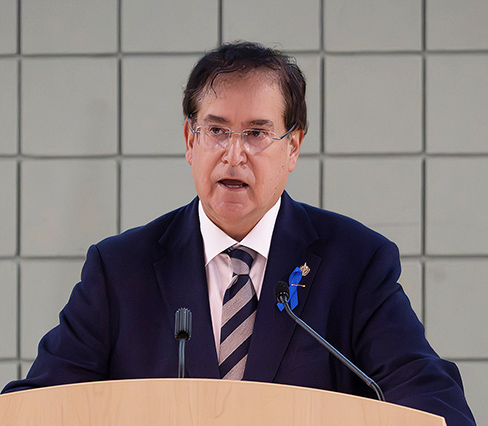 Click here to watch a video of Marty Morantz's remarks: https://studio.youtube.com/video/zHzC-iaqivg/ed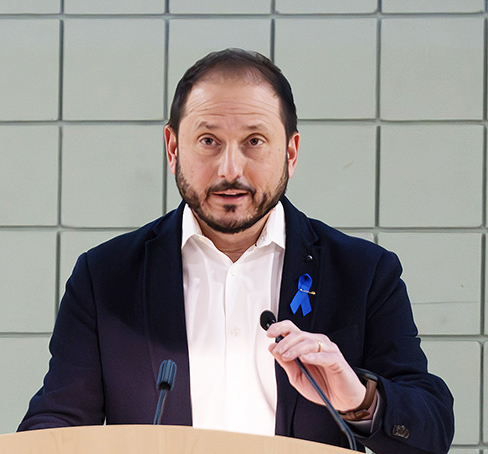 Click here to watch a video of Gustavo Zentner's remarks: https://www.youtube.com/watch?v=L3M_cCYuLgs