On one foot: Five essential things to know about Abraham Joshua Heschel on his 50th yahrzeit
(JTA) — Last week marked the 50th yahrzeit — or Hebrew anniversary — of the death of Rabbi Abraham Joshua Heschel (1907-1972), the theologian, scholar, philosopher, Holocaust survivor and modern-day prophet who was long associated with the Conservative movement's Jewish Theological Seminary but whose embrace of "radical amazement" wasn't contained by any movement or denomination. Monday is also Martin Luther King Jr. Day: The rabbi and the minister have often been linked thanks to Heschel's civil rights activism and iconic photographs of them in the front lines of the march from Selma, Alabama, to Montgomery on March 21, 1965. (See below for events tied to the legacies of both men.)
I confess that Heschel's lavish, epigrammatic prose and devotion to the living reality of God didn't speak to a buttoned-down skeptic like me. I might quote his book "The Sabbath," a lovely articulation of how Shabbat forms an island in time, but I'm more comfortable discussing Heschel's political views, like his opposition to the Vietnam War, than his ideas on God and humankind.
I suspect others are similarly intimidated by Heschel, and could use a gentle onramp. For help I turned to Rabbi Shai Held, author of  "Abraham Joshua Heschel: The Call of Transcendence" (2015) and the president and dean at Hadar, the nondenominational yeshiva. I challenged Held to name five works, articles, films or other media that would help people appreciate who Heschel was and why he remains celebrated.
"I fell in love with Heschel as as a teenager, because I felt he both articulated intuitions about the world that I had but didn't remotely have language for, and he also was the first person I had heard articulate a vision of what Judaism thought that the good life could look like," Held told me. "As a day school grad I felt I knew a lot of stuff about Judaism, but if you asked me 'what is Judaism about and what is it for,' I would have had no idea what to say. And Heschel gave me that narrative. It was a story that spoke to my mind and my heart at the same time. It was like asking me to become something in the world and that was incredibly moving to me."
Here are five great ways to access Heschel, with comments by Rabbi Held. I plan to make this an ongoing series of introductions to Jewish thinkers, writers and artists who are making news or are particularly relevant to the current Jewish conversation. If there is someone you'd like to see discussed, drop me a line at asc@jewishweek.org.
(For Rabbi Held's own introduction to Heschel, see his video, "Why Amazement Matters.")
"The Sabbath," (1951)
(In this slim volume, Heschel describes the Sabbath as a "palace in time," and an opportunity for spiritual communion with the potential to help shape how its observers live the other six days of the week.)
"The number of people I have met in my travels, who tell me about how that book opened them up to spirituality, is staggering. Two things about that book are very moving. One is, at a time when American Judaism was about integration and success, Heschel launched this dramatic insistence that Judaism was about the life of the spirit. I think it landed like a bomb for a lot of American Jews. It was totally revolutionary to them. One of the ways that the book has resonated and continues to resonate is that Heschel is rebelling against a culture of technology, and wants to place a stake in the ground for the value of appreciation and gratitude. One of my favorite sentences in all of Heschel is that 'Mankind will not perish for want of information; but only for want of appreciation.' That line is from 'God in Search of Man,' but I think 'The Sabbath' is about Shabbat as a practice of appreciation.
"I also think that people had internalized the Christian, anti-Jewish idea that Christianity was about inwardness and spirituality and Judaism wasn't. Heschel responds: We gave the world the gift of Sabbath which is about living in the presence of God."
"God in Search of Man," part 1 (1955)
(Held calls Heschel's companion volume to his earlier work "Man Is Not Alone" a "beautiful evocation of what wonder and gratitude look like.")
"This is Heschel as a phenomenologist: What is it like to have a sense that our lives are not something that we earned and that part of the religious life is to repay this extraordinary gift? He needs to write in a poetic mode, in part, because he's trying to evoke in his readers a sense of gratitude, a sense of indebtedness, a sense of obligation. What I tried to do in my book is to [delete] sort of argue that amidst all that poetry, there's an argument: Wonder is what opens the door to obligation. Wonder is about reawakening a sense that all of us, just by the nature of being human, have an intuition that we're obligated to something and someone."
"The Prophets," 1962
(Heschel provides compact profiles of seven biblical prophets and attempts to understand the phenomenon of prophecy in general. Held recommends starting with the chapter titled, "The Theology of Pathos.")
"Heschel makes the most eloquent case I think any Jew has ever made since the prophets for a God who cares, a God who is stirred to the core of God's being by human suffering and especially human suffering that stems from oppression. It's Heschel's attempt to reclaim the God of the Bible from what he saw as the ravages of abstract philosophy that reduces God to an idea. God is not an idea. God is someone who cares about us. God has a name. There's this amazing speech he gives to Jewish educators somewhere where he says, 'I was invited to a conference to talk about my idea of God and I responded to them and said, 'I don't have an idea of God, I have God' —  Hakadosh baruch hu [the Holy one, blessed be God] who makes a claim on my life."
"Religion and Race," 1963
(On Jan. 14, 1963, Heschel gave the speech "Religion and Race" at a conference of the same name in Chicago, where he became close to King.) 
"First of all, you see how Heschel's theology and his activism are so entirely interwoven: The God who loves the downtrodden, the God who loves widows and orphans, is the God who requires us to stand up and fight for civil rights. It's also extraordinarily beautiful, in that it combines really interesting biblical interpretation with [theological depth and profound] moral passion. Part of what Heschel and King meant to each other is that each one of them saw the other as a kind of living proof that God had not abandoned the downtrodden — and King was very important to Heschel in the context of the theology of of the Shoah: Martin Luther King embodies the reality that God has not abandoned the world. He really believed Martin Luther King was channeling God, nothing less than that."
The NBC Interview (1972)
(Shortly before he died at age 65, Heschel recorded an interview with broadcaster Carl Stern. It aired on Dec. 10, 1972, on NBC-TV as an episode of "The Eternal Light," the long-running religion and ethics show produced in conjunction with the Jewish Theological Seminary.) 
"He makes this incredibly beautiful statement about telling kids to live their life as if it were a work of art. Which is just amazing — so beautiful and so simple. And there's also this really interesting moment where Carl Stern asks him if he's a prophet and he says, 'You know, I cannot accept such a compliment. I am not a prophet. I am a child of prophets. But indeed the Talmud says all Israel are the children of prophets.' I just love that  combination of  humility and elevatedness. That interview [offers a powerful glimpse of him as a human being, and not just a bunch of words on a page. You see a real person]. is also what makes him actually a human being and not just a bunch of words on a page. You see a real person."
On Monday, Jan. 16 at 7 p.m. ET, Shai Held will join Arnold Eisen, chancellor emeritus of the Jewish Theological Seminary, for a Martin Luther King Jr. Day conversation reflecting on Heschel's life, thought and legacy. (Register here for Zoom link.) That same night, at 8 p.m. ET, Yeshivat Chovevei Torah will commemorate Heschel's 50th yahrzeit with a discussion with his daughter, Susannah Heschel, the Eli M. Black Distinguished Professor of Jewish Studies at Dartmouth College. (Register here.)
—
The post On one foot: Five essential things to know about Abraham Joshua Heschel on his 50th yahrzeit appeared first on Jewish Telegraphic Agency.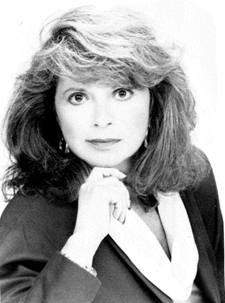 Phyllis Pollock died at home Sunday September 3, 2023 in Winnipeg, after a courageous lifetime battle with cancer.
Phyllis was a mother of four: Gary (Laura), daughter Randi, Steven (deceased in 2010) (Karen), and Robert. Phyllis also had two grandchildren: Lauren and Quinn.
Born in Fort Frances, Ontario on February 7, 1939, Phyllis was an only child to Ruby and Alex Lerman. After graduating high school, Phyllis moved to Winnipeg where she married and later divorced Danny Pollock, the father of her children. She moved to Beverly Hills in 1971, where she raised her children.
Phyllis had a busy social life and lucrative real estate career that spanned over 50 years, including new home sales with CoastCo. Phyllis was the original sales agent for three buildings in Santa Monica, oceanfront: Sea Colony I, Sea Colony II, and Sea Colony. She was known as the Sea Colony Queen. She worked side by side with her daughter Randi for about 25 years – handling over 600 transactions, including sales and leases within the three phases of Sea Colony alone.
Phyllis had more energy than most people half her age. She loved entertaining, working in the real estate field, meeting new and interesting people everyday no matter where she went, and thrived on making new lifelong friends. Phyllis eventually moved to the Sea Colony in Santa Monica where she lived for many years before moving to Palm Desert, then Winnipeg.
After battling breast cancer four times in approximately 20 years, she developed metastatic Stage 4 lung cancer. Her long-time domestic partner of 27 years, Joseph Wilder, K.C., was the love of her life. They were never far apart. They traveled the world and went on many adventures during their relationship. During her treatment, Phyllis would say how much she missed work and seeing her clients. Joey demonstrated amazing strength, love, care, and compassion for Phyllis as her condition progressed. He was her rock and was by her side 24/7, making sure she had the best possible care. Joey's son David was always there to support Phyllis and to make her smile. Joey's other children, Sheri, Kenny, Joshua and wife Davina, were also a part of her life. His kids would Facetime Phyllis and include her during any of their important functions. Phyllis loved Joey's children as if they were her own.
Thank you to all of her friends and family who were there to support her during these difficult times. Phyllis is now, finally, pain free and in a better place. She was loved dearly and will be greatly missed. Interment took place in Los Angeles.
Gwen Centre Creative Living Centre celebrates 35th anniversary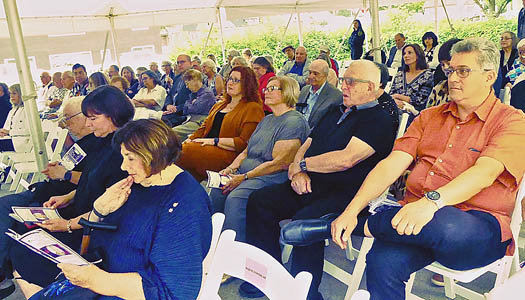 By BERNIE BELLAN Over 100 individuals gathered at the Gwen Secter Centre on Tuesday evening, July 18 – under the big top that serves as the venue for the summer series of outdoor concerts that is now in its third year at the centre.
The occasion was the celebration of the Gwen Secter Centre's 35th anniversary. It was also an opportunity to honour the memory of Sophie Shinewald, who passed away at the age of 106 in 2019, but who, as recently as 2018, was still a regular attendee at the Gwen Secter Centre.
As Gwen Secter Executive Director Becky Chisick noted in her remarks to the audience, Sophie had been volunteering at the Gwen Secter Centre for years – answering the phone among other duties. Becky remarked that Sophie's son, Ed Shinewald, had the phone number for the Gwen Secter Centre stored in his phone as "Mum's work."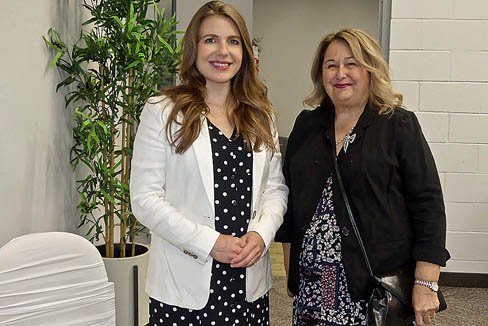 Remarks were also delivered by Raquel Dancho, Member of Parliament for Kildonan-St. Paul, who was the only representative of any level of government in attendance. (How times have changed: I remember well the steadfast support the former Member of the Legislature for St. John's, Gord Mackintosh, showed the Gwen Secter Centre when it was perilously close to being closed down. And, of course, for years, the area in which the Gwen Secter Centre is situated was represented by the late Saul Cherniack.)
Sophie Shinewald's granddaughter, Alix (who flew in from Chicago), represented the Shinewald family at the event. (Her brother, Benjamin, who lives in Ottawa, wasn't able to attend, but he sent a pre-recorded audio message that was played for the audience.)
Musical entertainment for the evening was provided by a group of talented singers, led by Julia Kroft. Following the concert, attendees headed inside to partake of a sumptuous assortment of pastries, all prepared by the Gwen Secter culinary staff. (And, despite my asking whether I could take a doggy bag home, I was turned down.)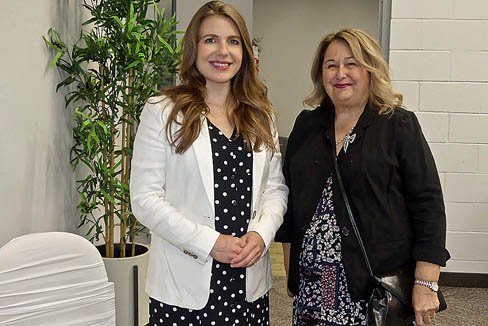 Palestinian gunmen kill 4 Israelis in West Bank gas station
This is a developing story.
(JTA) — Palestinian gunmen killed four people and wounded four in a terror attack at a gas station near the West Bank settlement of Eli, the Israeli army reported.
An Israeli civilian returning fire at the scene of the attack on Tuesday killed one of the attackers, who emerged from a vehicle, and two others fled.
Kan, Israel's public broadcaster, said one of those wounded was in serious condition. The gunmen, while in the vehicle, shot at a guard post at the entry to the settlement, and then continued to the gas station which is also the site of a snack bar. A nearby yeshiva went into lockdown.
Israeli Defense Minister Yoav Gallant announced plans to convene a briefing with top security officials within hours of the attack. Kan reported that there were celebrations of the killing in major West Bank cities and in the Gaza Strip, initiated by terrorist groups Hamas and Palestinian Islamic Jihad. Hamas said the shooting attack Tuesday was triggered by the Jenin raid.
The shooting comes as tensions intensify in the West Bank. A day earlier, Israeli troops raiding the city of Jenin to arrest accused terrorists killed five people.
The Biden administration spoke out over the weekend against Israel's plans to build 4,000 new housing units for Jewish settlers in the West Bank. Israeli Prime Minister Benjamin Netanyahu also finalized plans to  transfer West Bank building decisions to Bezalel Smotrich, the extremist who is the finance minister. Smotrich has said he wants to limit Palestinian building and expand settlement building.
Kan reported that the dead terrorist was a resident of a village, Urif, close to Huwara, the Palestinian town where terrorists killed two Israeli brothers driving through in February. Settlers retaliated by raiding the village and burning cars and buildings.
—
The post Palestinian gunmen kill 4 Israelis in West Bank gas station appeared first on Jewish Telegraphic Agency.