Teen people of color are finding, and building, their own spaces in Jewish life
This article was produced as part of JTA's Teen Journalism Fellowship, a program that works with Jewish teens around the world to report on issues that affect their lives.
(JTA) — As a young Black Jewish adoptee, Lindsey Newman felt close to the Jewish community on the Upper West Side of Manhattan, where she grew up. Then adolescence hit and she started to feel like an outsider, struggling to find acceptance and independence at her synagogue. 
It wasn't until the end of high school that she began connecting on social media to organizations like the Jewish Multiracial Network and Be'chol Lashon to build her own connection to other Jews of color and find a sense of belonging.
Now, as the director of community engagement at Be'chol Lashon, an organization that supports Jewish diversity, Newman works to make sure other Jews of color like her feel welcomed and included in Judaism. 
"Diversity is one of Judaism's greatest assets," said Newman. "When we even unintentionally leave out or marginalize parts of our community, we all lose." 
Around 17% of American Jews identify as nonwhite, according to a 2021 Pew Research Center report. But, as the Jews of Color Initiative found, only 18% out of the 1,118 surveyed belong to a synagogue — compared, according to another Pew study, to the 35% of all U.S. Jews who are synagogue members or have someone in their household who is a member. To address this gap, organizations and synagogues are developing programs to help Jewish teens of color feel at home. 
For BBYO member Micah Pierandri, 17, the experience of being part of her local chapter in Tulsa, Oklahoma has been great. For example, she loved meeting Olympic gymnast Gabby Douglas at the youth group's International Convention. However, Pierandri, who is African American, wanted to connect more with JOCs, so she started the Members of Color Alliance through BBYO late last fall.
The club came about after she was called slurs at a BBYO summer camp in Pennsylvania by, according to Pierandri, participants who were "a mix of people of color and not." BBYO did not respond to requests about the incident. Pierandri said the staff handled it well enough, but that she wanted to build on her experience. "I knew that if someone wasn't going to stand up for other MOCs within BBYO I knew I could make that change," she said. "I fought and fought until I did and here we are." 
The 12-member group provides a space specifically for teens of color to come together and connect with others similar to them, something Pierandri didn't see existing before. MOCA members usually meet online through Zoom to discuss racial justice, learn from speakers, play games and provide cultural exchanges. Sometimes, members just get to chill with each other. "While the club is more racial justice-based I try my best to make sure it's still fun and everyone has an amazing time," said Pierandri. 
Pierandri was able to form MOCA through On Demand, a virtual platform of BBYO. Late last year, the youth group released a new form for BBYO members to create any type of club that they desired. "Almost within less than 24 hours I had texts from all sorts of BBYO staff telling me they have my back for MOCA and want to help me make it a reality," Pierandri said.
One MOCA member, Morgan Rodriguez, 16, felt turned off by other organizations' JOC groups until she found the club within BBYO. As a Latino Jew, she felt she didn't fit the stereotype of what a JOC should look like. "It was almost disheartening to find out that an organization wouldn't want somebody because they're mixed [race]," said Rodriguez, who lives in Delray Beach, Florida and is a mix of Ashkenazi and Ethiopian Jewish, Liberian, Cuban, Irish and Dutch ancestry.
Fortunately, Rodriguez sees the conversation changing, something she credits to social media. As a bonus, being able to see Jews who looked like her online made her feel more comfortable in her Jewishness.
The LUNAR Collective is trying to create this same space for teen Asian American Jews. The Bay Area-based group, which started as a film project, holds events to encourage pride in Asian Americans' identities. 
Rabbi Mira Rivera, rabbi-in-residence for LUNAR and the first Philipina rabbi to be ordained at the Conservative Jewish Theological Seminary, said that when she joined synagogues after she was married, she struggled to find others to unite with. "The people I saw who looked like me were the ones I wasn't supposed to talk to because they didn't want to be outed [as converts] or they were the caregivers of members," she said. 
Other institutions have introduced initiatives over the past few years to engage Jewish teens of color in their community.
Be'chol Lashon, founded in San Francisco, started a Teen Tzedek fellowship during COVID. It provides mentorship for teens who are ethnically diverse, a multicultural summer camp and an online publication, Jewish&, that allows people of all ages to express their beliefs and stories through personal articles. 
"Many young JOCS not only wanted and needed a peer network of other JOCs that looked like them, that had similar experiences, but also wanted and needed role models that reflected their experience," said Be'chol Lashon's Newman about Camp Be'chol Lashon. 
The North American Federation of Temple Youth plans to create a fellowship for Reform Jewish teens of color, according to Kelly Whitehead, a rabbinic intern there.
This would be a welcome step for NFTY member Ben Smulewitz, 15, a Jewish teen of color living in San Rafael, California. "I've found a whole new Jewish community, and I've really enjoyed finding those people because there's not that many of us out here," said Smulewitz. "It's nice to have Jewish friends because then you can relate on different levels about things."
Last summer, Camp Newman in Virginia Beach organized a mediation after a few white teens made a game out of trying to stick pencils in a Black camper's hair without her noticing, according to Smulewitz. JOCs shared their personal stories, which included programming that he helped lead. 
When asked about the incident, URJ's Executive Director of Strategic Innovation and Program, Michelle Shapiro Abraham, declined to disclose any specific information. In an email she wrote that: "We understand and embrace the diversity of our Jewish community and are very focused on making sure everyone feels like they belong." 
Another thing that helped Smulewitz feel more comfortable at NFTY was the affinity groups he joined at L'Taken, a social justice seminar held in Washington DC. It was, however, to acknowledge that you are a "minority within the minority."
"It makes me sad to know that there are people that are scared to come out and say that they are a Jew of color instead of just blending in with everyone else." 
Synagogues are also striving to include teen JOCs in their programming Although Romemu and Central Synagogue, both in New York, don't currently have programming specifically tailored for teens, they are making efforts to expand and include more teens of color. 
Romemu is working with IKAR, a synagogue in Los Angeles that helps organizations and synagogues introduce more strategies to enhance their inclusivity. 
According to Susan Brooks, human resources and operations manager at IKAR, "a lot of Jews of color are not affiliated with synagogues or Jewish organizations because in the past, they have not necessarily felt welcome," making it difficult to get a good turnout. Being welcoming is the first step, Brooks said, to attracting a diverse group. 
Gulienne Rollins-Rishon, racial justice specialist at the United Synagogue of Conservative Judaism, said that within programming, JOCs sometimes "end up feeling like collectors' items," because they are often treated as tokens by organizations that want to demonstrate their diversity: "Like, how many Jews of color [do] we have here?" Rollins-Rishon said that people, especially teens, need to be able to define and own their identities. 
"We need to create not only the space for Jewish teens of color to come and see that they're being represented and reflected, but also [for them to think], I'm so glad that's there because it means that I know I'm welcome here and I'm included here," she said.
As a Black Jew, Rollins-Rishon has dealt with jarring experiences, such as when she was refused access to a Hanukkah party during her freshman year of college because the Hillel liaisons told her the room was reserved. They "literally tried to turn me away," she said.
Now as an adult, her mission is for this not to happen to others. She said, "Now it's my torch to carry to make sure that kids don't have to run up against that wall as much."
—
The post Teen people of color are finding, and building, their own spaces in Jewish life appeared first on Jewish Telegraphic Agency.
Coming Soon: 5 New Online Slots from Award-Winning Providers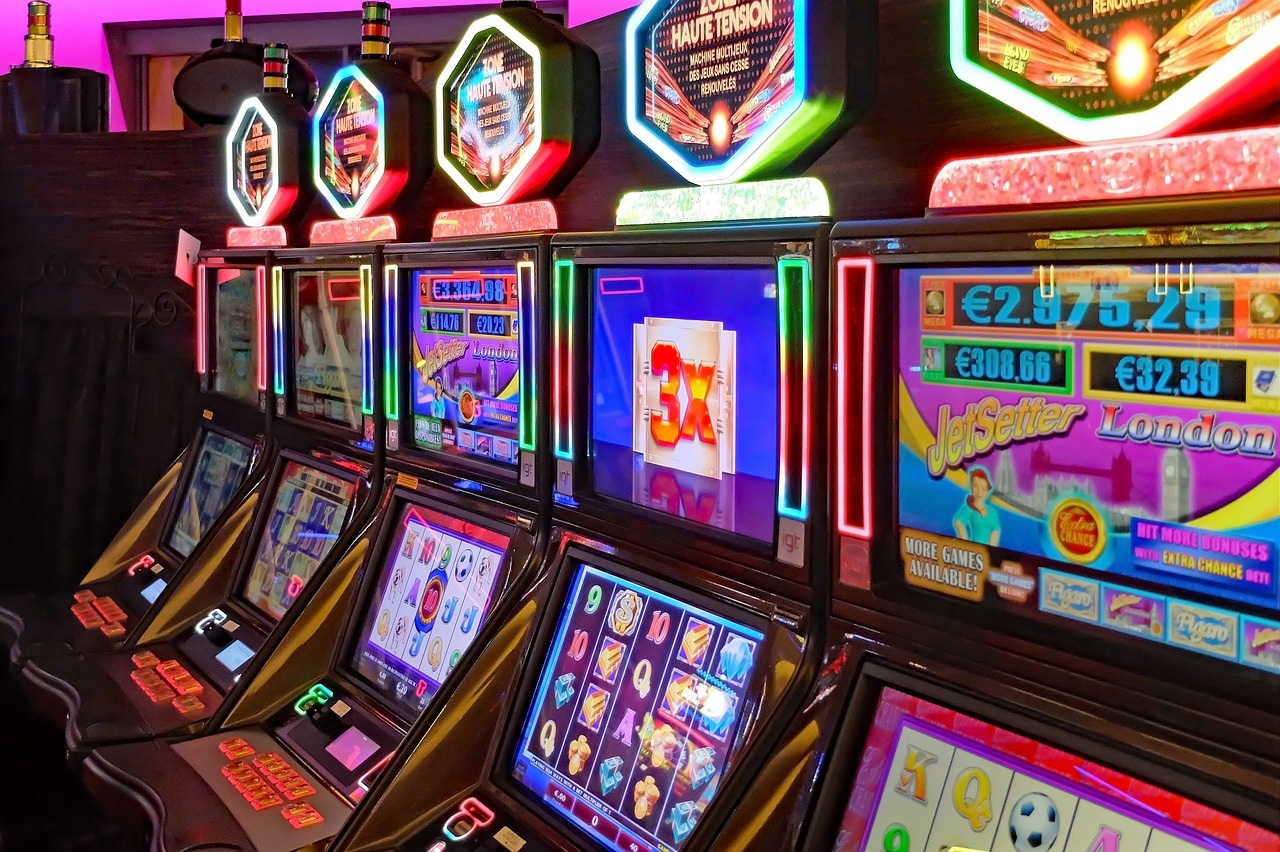 Meta: Here are some of the world's best new online slot machines that are coming soon to several fully licensed & regulated online casinos.
As the festive season fast approaches, there are lots of new online slot machines to look forward to from various market-leading, multi-award-winning online casino game development studios and software providers.
If you live in Canada and want to be one of the first online casino players to try out some of these hotly anticipated new online slots, you've come to the right place. Let's dive straight in to reveal the names of several eagerly awaited new slots.
Top new online slots coming soon
Instead of listing all 100+ new online slots that are expected to arrive at some point over the coming weeks, here are just a handful of the most talked-about new slots that will soon be arriving at various fully licensed and regulated iGaming sites like the official ComeOn online casino.
You will be able to launch these new slots instantly in your web browser, and you will be able to play them in the real money mode and free play practice mode. However, you must be at least 19 if you wish to play them for real money.
Without further ado, the top 5 new online slots to keep an eye out for over the coming weeks are the following:
Galactic Racers Dream Drop progressive jackpot online slot by Relax Gaming
Hoop Kings online slot by Booming Games
Breaking Bad: Cash Collect & Link online slot by Playtech
Book of Yuletide online slot by Quickspin
John Hunter Nell 'Antica Roma online slot by Pragmatic Play
There are no official launch dates available for any of these new slots. However, many of these games are likely to have already arrived by the time you are reading these words.
Honourable mentions
Some of the other upcoming new online slot machines to keep an eye out for in November and December 2023 are Gargantoonz, Sherwood Gold, Viking Runecraft 100 and Mega Don: Feeding Frenzy from Play'n GO, Finn and the Candy Spin, Elk Hunter and Gem Crush from NetEnt, and Jester's Riches from Booming Games.
Others include Gold Hit: O'Reilly's Charms, Hold Hit & Link JP Bacon & Co., Hercules Rules, Silent Samurai: Mega Cash Collect, and Lunar Link: Sky King, which are all from Playtech.
What are the latest slots I can play today?
If you can't wait for any of these new slots to arrive and want to try out some of the latest online slots that are available to play today, then you may like to try Gold Trio: Sinbad's Riches online slot by Ash Gaming (a Playtech subsidiary company), Megaways Bushido Princess online slot by Relax Gaming, and Big Bad Wolf: Pigs of Steel online slot by Quickspin.
Other suggestions include Area Cash Thor by Area Vegas and Games Global, Megaways: Duel of the Dead by Relax Gaming, Nile Fortune by Pragmatic Play, Win-O-RamaXL Extended by Relax Gaming, Juiced: Duomax online by Yggdrasil Gaming, and Candy Paradise by Just for the Win Studios and Games Global, to name just a few.
Final note
When playing online slots or any other casino games in the real money mode, remember to stay within your budget, take regular breaks, never chase your losses, and, where possible, take advantage of the 'safer gambling tools' for a safer and more enjoyable time.
Jewish community holds solidarity rally November 25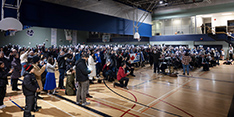 The Jewish Federation of Winnipeg held a rally in support of Israel on Saturday evening, November 25.
A number of speakers addressed the crowd of 800, including Rabbi Yosef Benarroch of Adas Yeshurun-Herzlia Congregation; Members of Parliament Ben Carr & Marty Morantz; Yolanda Papini-Pollock of Winnipeg Friends of Israel; Paula McPherson, former Brock Corydon teacher; and Gustavo Zentner, President of the Jewish Federation.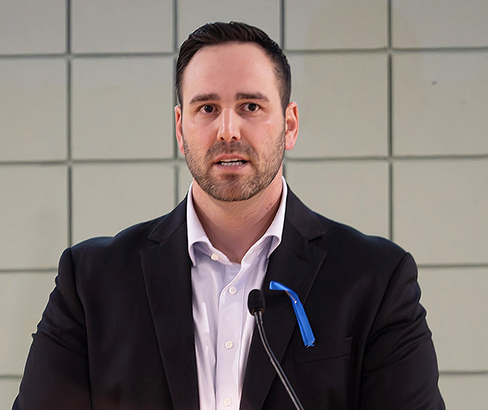 Click here to watch Ben Carr's remarks: https://www.youtube.com/watch?v=crfREGNRKfg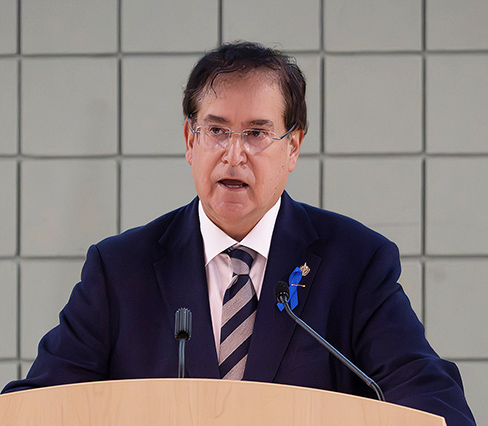 Click here to watch a video of Marty Morantz's remarks: https://studio.youtube.com/video/zHzC-iaqivg/ed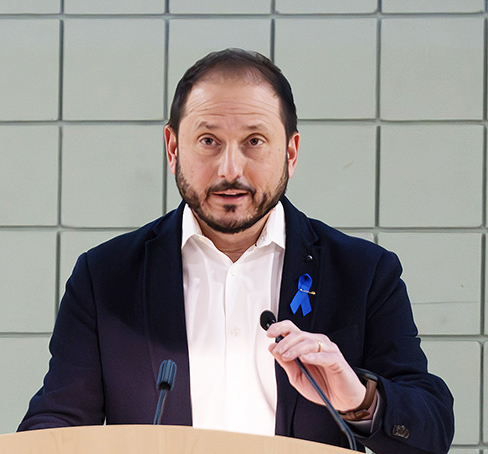 Click here to watch a video of Gustavo Zentner's remarks: https://www.youtube.com/watch?v=L3M_cCYuLgs
What is RTP and How To Find a High RTP Casino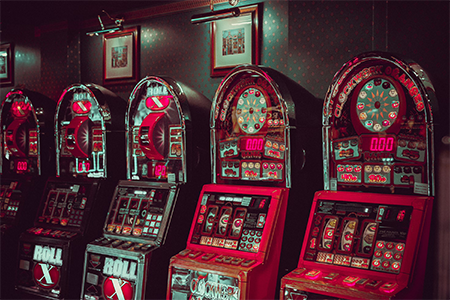 When it comes to online gambling, one term that often comes up is "RTP," which stands for Return to Player. RTP is a critical concept for both seasoned gamblers and newcomers alike, as it can significantly influence your chances of winning and enjoying a positive gaming experience.
Understanding RTP
Return to Player (RTP) is a percentage that represents the expected payout a casino game offers over an extended period. It's a statistical measure that indicates how much of the money wagered on a game will be returned to players in the form of winnings. In other words, the higher the RTP, the better your chances of winning in the long run.
For example, if a slot machine has an RTP of 96%, it means that, over time, it will pay out 96% of the total bets made on it, and the casino will keep the remaining 4% as profit. It's important to note that RTP is a long-term average, and individual players can experience wins and losses that deviate significantly from this percentage in the short term.
Why does RTP Matter?
Understanding the importance of RTP is crucial for any gambler. Here are some key reasons why RTP matters:
1. Player's Advantage: A high RTP indicates that you have a better chance of winning back your wagered money over time. It provides a player with an edge in the long run, making it a crucial factor when selecting a game or casino.
2. Fairness: RTP is a way to ensure fairness and transparency in the gambling industry. It allows players to gauge the odds and make informed decisions, helping to maintain trust in the gaming community.
3. Game Selection: By understanding RTP, you can make more educated choices when it comes to choosing the games you play. Whether you prefer slots, table games, or video poker, knowing the RTP of different options can lead you to more favorable outcomes.
4. Comparative Analysis: RTP allows you to compare different games and casinos. This can help you find the best options that align with your gambling preferences and goals.
How to Find a High RTP Casino
Now that you grasp the significance of RTP, the next step is to find a high RTP casino. Here are some steps and considerations to help you in your search:
1. Research and Reviews: Begin by conducting thorough research on various online casinos. Read reviews and player testimonials to get an idea of their reputation and reliability. Trustworthy and reputable casinos are more likely to provide fair games with higher RTP.
2. Licensing and Regulation: Look for casinos that are licensed and regulated by reputable authorities, such as the UK Gambling Commission, the Malta Gaming Authority, or the Gibraltar Regulatory Authority. These regulatory bodies ensure that the casinos adhere to strict standards and offer fair games.
3. Game Selection: Investigate the casino's game library. A high RTP casino will typically offer a wide range of games with competitive return rates. Check the RTP of individual games to make informed choices.
4. Third-Party Audits: Some casinos undergo third-party audits to verify the fairness of their games. Look for casinos that display certificates from organizations like eCOGRA, iTech Labs, or TST, as these audits ensure that the games are genuinely random and unbiased.
5. Customer Support: Reliable customer support is an indicator of a trustworthy casino. If you encounter any issues or concerns, knowing that you can reach out to a responsive and helpful support team is essential.
6. Promotions and Bonuses: While bonuses can be tempting, don't solely rely on them when choosing a casino. High RTP casinos may not always have the most extensive bonus offers, but their focus on fair gaming should take precedence.
7. Banking Options: Check the available deposit and withdrawal methods. Reliable casinos offer secure and convenient banking options to ensure that your financial transactions are protected.
8. User Experience: A user-friendly interface and responsive website can make your gaming experience more enjoyable. Choose a casino that provides a smooth and hassle-free platform.
9. Responsible Gaming Measures: High RTP casinos often emphasize responsible gaming. They should have tools and resources in place to help players manage their gambling habits and promote a safe and enjoyable environment.
10. Progressive Jackpots: Some high RTP casinos offer games with progressive jackpots, which can be lucrative for players. These jackpots continually grow until someone hits the winning combination, often providing substantial payouts.
In conclusion, RTP is a fundamental concept in the world of online gambling. It directly impacts your chances of winning and the overall fairness of the games you play. Look for casinos offering the best returns but also focus on reliability and fairness. By following these steps, you can enhance your online gambling experience and increase your odds of winning over the long term. Remember that while RTP is a significant factor, it's not the only factor to consider.