The war with Hamas reverberates in a most personal way for all of us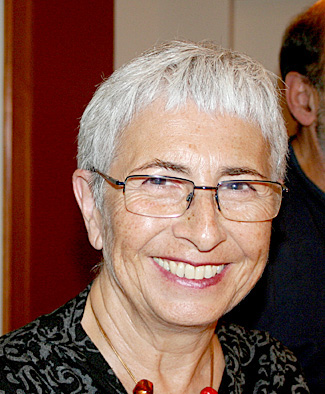 By BERNIE BELLAN October 9, 2023 How to do you begin to write about a situation that is so volatile that you know what you're writing will likely be hopelessly out of date by the time that is read?
That is the challenge inherent in writing for a bi-weekly newspaper – or even a daily newspaper, given the lightning speed at which events have been moving in Israel since Hamas launched its surprise attack in the early hours of Saturday morning, Israel time.
In fact, our newspaper was largely laid out at the time that the attack began. It was going to be a relatively small 16-page issue with not much news about Israel at all.
But, by the time the war had been on for 36 hours I realized that I would have to rip up what I had done and begin anew. Still, as questions about what to report in the paper were circulating in my mind, news hit that someone whose name is well known to many of our readers had been among those taken hostage by Hamas in the first few hours of the terrorists' incursion into communities close to the Gaza Strip.
That individual is Vivian Silver, daughter of the late Meyer and Ros Silver, and sister to Rochelle Gamliel of Winnipeg and Neil of Calgary. The fact that Vivian had been among the hostages taken was first brought to my attention by Martin Zeilig, who phoned me to say that Irwin Cotler had just tweeted about her being taken hostage at 11:49 am Winnipeg time. (Cotler in fact got the name wrong in his initial tweet when he referred to Vivian as "Lilian," but he corrected that quickly.)
Many of us have friends and relatives in Israel and the wonder of modern-day communication technology is that you can feel as close to anyone as if you're living next door. No doubt, just as almost all Israelis were checking up on friends and relatives to see whether they were all right, many Winnipeggers were doing the same.
While I have known Vivian Silver for years – and had actually gone on a tour of Bedouin schools and training centres for women in 2013 with her, it didn't occur to me that she herself was living in close proximity to the Gaza Border (on Kibbutz Be'eri it turned out). One of the problems of receiving an email from someone – as I had on occasion from Vivian, is that it doesn't really give you an idea where that person is when she's corresponding with you.
So, to learn that someone with whom you have more than a passing acquaintance is among the early victims of a sudden war is a cold dose of reality in a way that watching all those terrible videos of innocent Israelis either being gunned down on the street or in their cars – or being led away by Hamas gunmen – while shocking – to say the least, didn't hit home quite the same way as learning that someone you know has been taken hostage.
And, I'm sure like many of our readers, the moment I was awakened on Saturday morning to the news of what was occurring, I immediately turned on my television set and began scanning my iPhone for as much information as I could gather.
I was looking at and reading from multiple sources. Whether it was CNN or the BBC on TV (with an occasional nod to CBC and CTV – mostly to see how politically correct the CBC would be in its reporting – more about that on page 7) or I24 News and Arutz Sheva on the internet, I was glued to electronic media for reporting and video footage.
At the same time I was scouring Israeli news sites for information, including The Jerusalem Post, Israel Today, and my favourite, Haaretz – which, despite its overtly leftward slant , still offers some of the best analysis of Israeli affairs as you're going to find anywhere.
The news was unremittingly harsh – and upsetting. By the time I finished putting the paper together – which was Monday afternoon, the death toll in Israel had surpassed 900, with more than 1300 wounded. As well, although the exact number is not known as of the time of writing, an Israel Defense Forces spokesperson used the term "dozens" with reference to the number of hostages taken.
Video clips of hostages were circulated constantly on various media and several were identified as a result of their being recognized on those clips.
It didn't take long for the fallout to begin over what was immediately described as Israel's worst military disaster since the 1973 Yom Kippur War. Critics lambasted Prime Minister Netanyahu and the IDF for a total lack of preparedness for an attack of this sort. The same themes were echoed over and over: Israel had concentrated too many of its forces on the West Bank with the result that the Gaza border was all too vulnerable; the infighting over judicial reform had diverted an inexperienced and right-wing government from external threats as it advanced the preoccupation of its most radical members to build more settlements; finally, there was a serious lack of human intelligence that would have alerted the IDF to what Hamas was planning while, at the same time, it was far too complacent about whatever security measures it had in place next to the border with Gaza.
Yet, as much as Hamas may have been tactically brilliant in how they carried off their initial attack, they may have now left Israel with no choice but to respond with violence on a scale that may yet lead to a much wider conflagration. The possibility that Hezbollah may enter the war is awful to contemplate, but that is a real possibility given the level of Israel's response to Hamas that is being readied as this is being written.
Post script: It is now seven days since the massacre of Israelis and taking of hostages occurred. Rallies have been held throughout the world by Jews and their friends, yet as I write this we're all bracing for what is to come – and thoughts of the hostages are uppermost on most of our minds.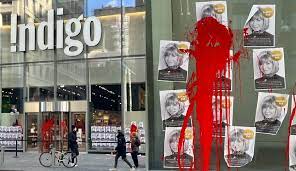 By HENRY SREBRNIK Since Oct. 7, we Jews have been witnessing an ongoing political and psychological pogrom. True, there have been no deaths (so far), but we've seen the very real threat of mobs advocating violence and extensive property damage of Jewish-owned businesses, and all this with little forceful reaction from the authorities.
The very day after the carnage, Canadians awoke to the news that the deadliest day for Jews since the Holocaust had inspired sustained celebrations in its major cities. And they have continued ever since. I'd go so far as to say the Trudeau government has, objectively, been more interested in preventing harm to Gazans than caring about the atrocities against Israelis and their state.
For diaspora Jews, the attacks of Oct. 7 were not distant overseas events and in this country since then they have inspired anti-Semitism, pure and simple, which any Jew can recognize. Even though it happened in Israel, it brought back the centuries-old memories of defenseless Jews being slaughtered in a vicious pogrom by wild anti-Semites.
I think this has shocked, deeply, most Jews, even those completely "secular" and not all that interested in Judaism, Israel or "Zionism." Jewish parents, especially, now fear for their children in schools and universities. The statements universities are making to Jewish students across the country could not be clearer: We will not protect you, they all but scream. You're on your own.
But all this has happened before, as we know from Jewish history. Long before Alfred Dreyfus and Theodor Herzl, the 1881 pogroms in tsarist Russia led to an awakening of proto-Zionist activity there, with an emphasis on the land of Israel. There were soon new Jewish settlements in Palestine.
The average Jew in Canada now knows that his or her friend at a university, his co-worker in an office, and the people he or she socializes with, may in fact approve, or at least not disapprove, of what happened that day in Israel. Acquaintances or even close friends may care far more about Israel killing Palestinians in Gaza. Such people may even believe what we may call "Hamas pogrom denial," already being spread. Many people have now gone so far in accepting the demonization of Israel and Jews that they see no penalty attached to public expressions of Jew-hatred. Indeed, many academics scream their hatred of Israel and Jews as loud as possible.
One example: On Nov. 10, Toronto officers responded to a call at an Indigo bookstore located in the downtown. It had been defaced with red paint splashed on its windows and the sidewalk, and posters plastered to its windows.
The eleven suspects later arrested claimed that Indigo founder Heather Reisman (who is Jewish) was "funding genocide" because of her financial support of the HESEG Foundation for Lone Soldiers, which provides scholarships to foreign nationals who study in Israel after serving in the Israeli armed forces. By this logic, then, most Jewish properties and organizations could be targeted, since the vast majority of Jews are solidly on Israel's side.
Were these vandals right-wing thugs or people recently arrived from the Middle East? No, those charged were mostly white middle-class professionals. Among them are figures from academia, the legal community, and the public education sector. Four are academics connected to York University (one of them a former chair of the Sociology Department) and a fifth at the University of Toronto; two are elementary school teachers; another a paralegal at a law firm.
Were their students and colleagues dismayed by this behaviour? On the contrary. Some faculty members, staff and students at the university staged a rally in their support. These revelations have triggered discussions about the role and responsibilities of educators, given their influential positions in society.
You've heard the term "quiet quitting." I think many Jews will withdraw from various clubs and organizations and we will begin to see, in a sense like in the 1930s, a reversal of assimilation, at least in the social sphere. (Of course none of this applies to Orthodox Jews, who already live this way.)
Women in various feminist organizations may form their own groups or join already existing Jewish women's groups. There may be an increase in attendance in K-12 Jewish schools. In universities, "progressive" Jewish students will have to opt out of organizations whose members, including people they considered friends, have been marching to the slogan "From the river to the sea, Palestine will be free" and similar eliminationist rhetoric, while waving Palestinian flags.
This will mostly affect Jews on the left, who may be supporters of organizations which have become carriers of anti-Semitism, though ostensibly dealing with "human rights," "social justice," and even "climate change."
Swedish climate activist Greta Thunberg took part in a demonstration outside the Israeli Embassy in Stockholm on Oct. 22 in which she chanted "crush Zionism" along with hundreds of other anti-Israel protesters. Israel is now unthinkingly condemned as a genocidal apartheid settler-colonialist state, indeed, the single most malevolent country in the world and the root of all evil.
New York Times Columnist Bret Stephens expressed it well in his Nov. 7 article. "Knowing who our friends aren't isn't pleasant, particularly after so many Jews have sought to be personal friends and political allies to people and movements that, as we grieved, turned their backs on us. But it's also clarifying."
Henry Srebrnik is a professor of political science at the University of Prince Edward Island in Charlottetown.
Former Winnipegger Vivian Silver, at first thought to have been taken hostage, has now been confirmed dead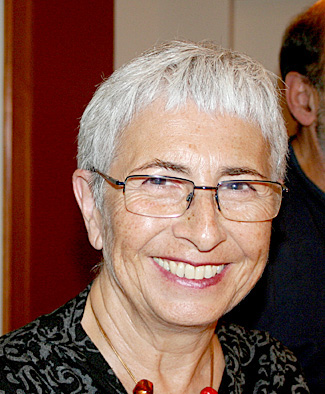 Former Winnipegger and well-known Israeli peace activist Vivian Silver has now been confirmed as having been killed during the massacre of Israelis and foreign nationals perpetrated by Hamas terrorists on October 7. Vivian, a resident of Kibbutz Be'eri was originally thought to be among the more than 1200 individuals who were taken hostage by Hamas.
To read the full story on the CBC website, go to https://www.cbc.ca/news/canada/israel-gaza-vivian-silver-1.7027333
Israeli show satirizing students in the US who give blind support to Hamas