Judicial Reform: An alternate midrash to Minister Karhi's
By BRYAN SCHWARTZ Shlomo Karhi, Minister of Communications, the other day sent a Purim-time message to Israeli reserve soldiers who are protesting against judicial reform, even to the point of refusing to report for service. Minister Karhi quotes Mordecai telling Esther that if she does not speak up, "salvation will come from elsewhere" and her house will be destroyed. Just as Mordecai would not bow down, so must the governing coalition refuse to yield to "hegemony". He tells the reservists that they should suffer the fate of the scapegoat during a different holy day, Yom Kippur.
Minister Karhi is not actually a member of the National Religious Party, but he is supporting its agenda on judicial reform.
What about another plank of the National Religious Party that wants the value of Torah Study written into the Israeli constitution?
All right then, let us study some Torah here.
Specifically, the Book of Esther.
Mordecai refused to bow down to secular tyrants because only the Creator is sovereign. That is not the same as believing the views of your own political faction are supreme and refusing to respect the views of many – likely most – of the Israeli population against radical judicial reform. Still less did Mordecai express contempt for views of the part of his people who are regularly risking their livings for their nation – as do the reservists.
As for Mordecai advising about salvation coming from elsewhere. Let us look at the whole quote. Esther had just reminded Mordecai that the penalty for her approaching the king without permission is death. What Mordecai wanted her to do was not to stay silent but rather to speak truth to power.
How did Minister Karhi miss Mordecai's words about not staying silent in the face of power? The traditional view of Torah interpretation was to consider the entire corpus of scriptures and find ways to interpret all the different passages so that they cohere. The rules do not permit selectively ignoring words within the very same sentence as you are quoting.
Mordecai is urging Esther to step up and risk her life even though she currently occupies a position of luxury and privilege. How is that analogous to army reservists who are speaking up against an initiative of the current government that, in their sincere belief, jeopardizes themselves and the whole nation? Reservists are not a pampered or arrogant elite. They are the people who serve in the army, stay in Israel despite all the stress and danger, and continue to do their duty year after year.
What is the "elsewhere" that Mordecai refers to as the alternate source of salvation? Perhaps divine intervention, perhaps through some other human instrument than Esther if she resiles from her duty? Minister Karhi says the "people of Israel" will manage without the protesting reservists. Precisely who within the people?
If Minister Karhi continues to align himself with the Religious Zionist party, then salvation will not come from Torah students who will be exempted from military service. It is less likely to come from new immigrants to Israel; many will be deterred by narrowing changes to the Law of Return, by refusals to accept conversions done otherwise than in accordance with the views of the state-recognized rabbinate.
Many of us believe that if you identify as Jewish and Israeli and are willing for those reasons to serve in the army, you deserve abiding gratitude and unstinting acceptance – including from people who have never so served and never will.
Minister Karhi claims that the governing coalition came to power to carry out the judicial reforms. Proof text, please. I see where the Religious Zionist party clearly sets out its agenda in this respect. But the Smotrich party won about a tenth of the overall vote. Where exactly, in writing, does the Likud party's official platform adopt the Smotrich view on judicial reform?
Or are we referring to an oral tradition of Likudism, outside of the written canon? Can you show us the pre-election videos, the recorded interviews, and the speeches at rallies, where Likud adopted as a core plank the ultra plans of the Smotrich party?
Maybe somebody in Likud said something at some point, I do not know. But enough to show that a majority of Likud supporters, let alone a majority of Israelis, voted to endorse the Smotrich agenda?
In any event, a party platform is not a revelation from Sinai. It is a principle of constitutionalism in democracies generally that reform to the supreme law of a state, in particular, requires an exceptional degree of deliberation and support.
Maybe by "coming to power", Minister Karhi is referring to the coalition deal involving his party and the Smotrich faction. But how is legitimacy on a fundamental constitutional reform secured by adhering to any particular demand by a particular faction in the Knesset – indeed, still a relatively small faction in the governing coalition itself?
Minister Karhi actually is in power. Yet he speaks as though he is an intrepid outsider, the prophet, the dissident, attacking the ruling hegemons. If he rejects the idea that a particular faction of jurists should be able to ensure that they are exclusively replaced by like-minded jurists, fair enough. None of which leads to the idea that you should act like a hegemon yourself, rather than seeking peace and consensus in your community. Mordecai is remembered by the Torah – in the conclusion of the book of Esther –as seeking the good of his people and "speaking peace" to all their descendants.
Israel is long past the time it can afford more inflammatory statements like Minister Karhi's. No outcome justifies disdain for committed members of Israeli society; for consuming society with internal conflict; for encouraging Israel's mortal enemies to exult in its divisions.
I call again for even half a minyan with the governing coalition – that is all it would take – to state with clarity and conviction that they will follow President Herzog's call to end immediately the self-immolation. Responsible officials should sit down and reason together. I believe that is what Mordecai would have wanted. That is the least that the people of Israel – all of its people – deserve.
About the Author
Bryan's Jewish-themed musical "Consoulation: A Musical Mediation" premiered in the Spring of of 2018; https://consoulation.com His new album will appear in the coming months. Bryan Schwartz graduated with a doctorate in law from Yale School and holds an endowed chair at the University of Manitoba Law School. He is the author or editor of over thirty books and collections of essays. Bryan also created and helps to deliver an annual summer program at Hebrew University in Israeli law and society. He has served as a visiting Professor at both HU and Reichman university. . As a practising lawyer, Bryan has argued a number of cases at the Supreme Court of Canada, advised governments, and served as an arbitrator at the provincial, national and international level.
The preceding article first appeared on The Times of Israel website
Reprinted with permission
Who knew? Former Blue Bomber great Willard Reaves' father was Jewish – and is buried in Israel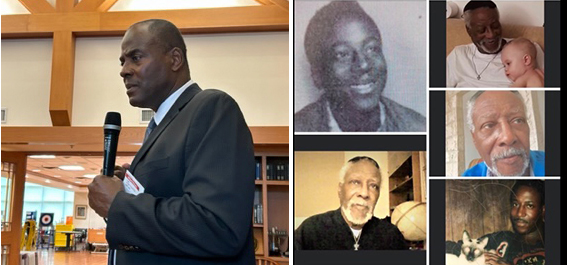 Usually when I write my column in The Jewish Post & News titled "Short takes," I focus on one or two themes. This time, I'm departing from that style. Instead, I'm going to offer a series of true "short takes."
To begin with, I have to admit my surprise at a story that Sid Halpern related to me – about former Winnipeg Blue Bomber great Willard Reaves. Reaves, who is running once again for the Liberals in the upcoming provincial election in the riding of Whyte Ridge, against another former Blue Bomber great, Obby Khan, was speaking at the Simkin Centre at a current events program that Sid runs (and which I occasionally host as well).
At that recent program, Reaves told the Simkin Centre residents who were gathered to hear him that his late father was Jewish and that he was buried in Israel.
When Sid related that story to me my reaction was – and I'm sure it would be the same for anyone else who knows who Willard Reaves is: "You're kidding. What's the story behind that?"
So, I contacted Willard and asked him to fill me in. He told me that his father, whose name was Johnny Reaves, had been a brilliant engineer who worked for General Dynamics in Fort Worth, Texas. Willard said that his parents separated when he was young and that he grew up in Flagstaff, Arizona, although he and a brother of his did spend half a year living with their father in Fort Worth.
According to Willard, his father was interested in finding out about different denominations, including Judaism. Eventually, Johnny Reaves converted to Judaism and, in 2016, he moved to Israel, saying "good bye to me," Willard said, adding that his father also said "I will die in Israel."
It was in Israel that Johnny Reaves took the Hebrew name "Tzadok Avraham," Willard added. He also became fluent in Hebrew, Willard said (in addition to four other languages he spoke). In 2021 Johnny Reaves – or Tzadok Avraham, as he was then known, died. Willard said that he had wanted to fly to Israel for the funeral, but was told that his father was going to be buried the next day – which wouldn't have given Willard enough time to make it there for the funeral.
Quite the story, but to give equal time to Obby Khan, about whom I've written in the past, when he sponsored a floor hockey tournament at the Rady JCC in memory of Obby's late mentor, Richard Tapper, Obby will also be appearing at the Simkin Centre in September – and when he does, we'll try and grab an interview with him as well.
---
The movie "Golda" has received fairly awful reviews from critics – and deservedly so. It's hard to understand why this movie was even made. Aside from having an A-list star, Helen Mirren, in the title role, honestly, how many people out there who aren't Jewish and of a certain age would be interested in seeing a movie about Golda Meir?
It's the kind of movie that you might expect to have been made for a streaming service rather than be given a theatrical release. It's quite dark – and despite the action revolving around the Yom Kippur War, there's no dramatization of any battle scenes nor, for that matter, is there much in the way of actual footage from the war – which could have easily be integrated into the film.
Like a lot of others who have already commented on "Golda," I'm trying to figure out what the motivation was of whoever was behind it?
---
By this time of year one would have expected to see the report of the Jewish Federation's Budget and Allocations Committee. That particular committee is tasked with divvying up funds for the 13 beneficiary agencies of the Jewish Federation and, although I'm told each agency has been informed by now what the allocation they will be receiving will be, the Federation's fiscal year begins September 1, and in the past we've been able to report on the allocations either in June or July at the latest.
There have been a series of changes at the top level of the Jewish Federation this past year, including the most recent one – which, of course, we've given major attention, that being the hiring of Jeff Lieberman as the Federation's new CEO.
But the awful slowness in receiving the report of the Budget and Allocations Committee points to how much the Federation has been missing the absolutely key contribution that Faye Rosenberg Cohen made in her capacity as the Federation's Chief Planning and Allocations Officer. Faye, who had been an employee of the Federation since 1994 – up until her retirement this past December, was largely responsible for drawing up the report of the Budget and Allocations Committee.
And, although the committee always has a number of experienced volunteers serving on it, nothing can replace the type of experience that a seasoned staff member such as Faye was able to bring to the job. Sharon Graham has been hired as Faye's replacement and, although we're sure that Sharon will prove fully capable of filling Faye's shoes, replacing someone with 29 years experience in a job can't happen overnight.
---
In addition to Faye's retirement, there have been two other notable departures from the Federation in recent months. In June we announced that Rebecca Brask was leaving the position of Chief Development Officer for the Federation. Rebecca's replacement is Graciela Najenson, who has been with the Federation since 2017. The fact that Graciela had been serving as Development Director makes her transition to the role previously held by Rebecca somewhat easier.
And, just recently Carlos Benesdra moved on from being Chief Financial Officer of the Federation to CFO of Gray Academy, while Shannon Slater has moved over from the Asper Jewish Community Campus to take over as Federation CFO.
Those are four major moves within a three-month period. Based on my recent experience of not being able to get information about the all-important allocations that our Jewish agencies are going to be receiving, I can only surmise that the Federation is in a state of flux.
---
The success of the Israel pavilion continues to reverberate. As I note in my look back at the early days of the Israel pavilion on page 1, back in 1970 it would have been impossible to anticipate how important both Foklorama – and the Israel pavilion, would become. As David Greaves writes in his paean to the Israel pavilion on page 16 of this issue, the role that the Israel pavilion now plays in boosting Israel's image is immeasurable.
---
The sale of the Etz Chayim is not yet complete. Although there is an offer on the table, nothing has been finalized, according to congregation president Avrom Charach.
Here is an email exchange I had with Avrom on August 23:
"Hi Avrom,
"I've heard that the building has been sold – again. Can you confirm?
"-Bernie"
Avrom responded (less than an hour after I emailed him. That could be a lesson for some other Jewish organizations in this city, where respondents often don't respond or take an interminable amount of time to respond):
"We accepted an offer within two weeks of the previous deal not closing.
Their due diligence period has not yet finished but we are getting close to the day when it does.
"As such I can confirm we are conditionally sold but nothing more than that."
otage from the war –
Will the affable Jeff Lieberman be able to make tough decisions in the years to come?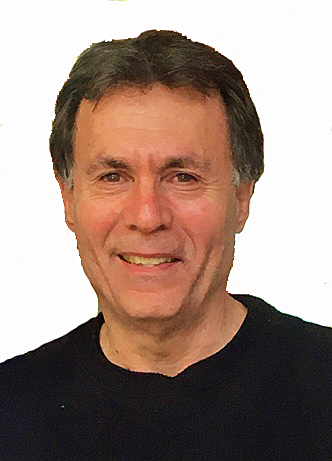 By BERNIE BELLAN The hiring of Jeff Lieberman as the new CEO of the Jewish Federation got me to thinking about how long I've been with this newspaper. I started with The Jewish Post two years before Bob Freedman was hired as Executive Director of what was then the Winnipeg Jewish Community Council.
As a matter of fact I did an hour-long interview with Bob in 2021 (that can still be viewed on Youtube at https://www.youtube.com/watch?v=i66AyZ8x60k) in which he looked back over his long career with both the WJCC and the Jewish Federation. Be warned, however: Bob had quite the potty mouth during that interview.)
Bob Freedman though, had quite a grasp of how to run the Jewish Federation – which could occasionally lead him to knocking heads with members of the community, especially when it came to him telling various leaders of organizations that they weren't going to get what they wanted from the Federation.
I especially recall when the Gwen Secter Centre was in a very precarious situation – when the building that had been the home for that centre was going to be sold by the National Council of Jewish Women. (Does anyone remember the reason that the NCJW gave for wanting to sell that building? I do. It was to raise money for something to do with addictions. I'm still waiting for that to happen – more than seven years after the NCJW received over $900,000 for the building as the result of a gift from an angel donor – whose name I have kept secret all these years, as I was asked to do.)
It was a tough time to be the CEO of the Jewish Federation – and to turn down a request to step in and help keep the Gwen Secter in its Main Street home, but Bob Freedman had the strength to say no. Was he right to do that? That's for others to judge, but since that near-death experience for the Gwen Secter Centre, it has turned out to play a very important role for the Jewish community, providing a variety of programming that is certainly far above what one would expect from an organization that was hanging on the precipice eight years ago. But Bob couldn't have known that, so I'll absolve him of blame on that one.
Certainly the impact that Covid had on so many community organizations is still being felt – and our Jewish community is continuing to evolve a great deal in response to how Covid affected so many community institutions. One need only look at the huge changes that our two major synagogues are undergoing in order to realize how much the Jewish community has changed over the past 20 years – as both the Shaarey Zedek and the Etz Chayim have had to rethink their roles, at least partly in response to how Covid changed how members now interact with synagogues.
Something else that any Federation CEO is going to have to address is the relative decline in moneys raised by the Combined Jewish Appeal in recent years, at least when one takes inflation into account. While the amount raised this past fiscal year was $6.3 million, five years ago it was $5.6 million, but when one factors in inflation (approximately 19.4% cumulatively over the past four years) that means the CJA is raising much less on a relative basis than it was five years ago. The CJA would have had to raise well over $7 million this past year just to keep pace with inflation.
The saving grace for the Federation, as I've noted in the past two years, has been the huge increase in the total amount that the Jewish Foundation has been distributing, including to local Jewish organizations. No doubt that has taken some of the pressure off the Jewish Federation to increase what it distributes to its beneficiary agencies, but going forward it is difficult to see how the Federation will be able to come up with the funds that the beneficiary organizations are going to need simply to maintain their present levels of service.
A few weeks back we reported that the Federation had released a strategic plan to direct resources and planning for the next six years, but that plan was couched in such generalities that it seemed more like a wish list with which no one could argue. How, for instance, could one object to enhanced "collaboration with community partners; increased engagement through education and training; strategies to develop Jewish life; developing external relationships with other community and faith-based organizations; and combating anti-Semitism" – among its objectives?
While Jeff Lieberman comes into his new position of CEO saying that his strength is "building relationships" and being "a good people person,"I'd sure like to know whether he has a long-term vision for the community. Bob Freedman presided over what was probably the most exciting period in the history of our Jewish community when he played an instrumental role in the development of the Asper Campus, but that period is over. Does Jeff have a vision similar to what Bob had? I didn't ask him that when I chatted with him – mostly because that's the kind of question that is unfair to spring on someone, but I do wonder whether he was asked that when he was interviewed for the job and, if so, how did he answer?
As I attempted to demonstrate in various articles I wrote about the 2021 census, the Jewish community in Winnipeg – if it can even be called a community since it's now so disparate, is hardly the kind of community that we used to recognize. When only a little more than 6,000 individuals say they're Jewish both by ethnicity and by religion – well, that goes to show how much the Jewish "community" has changed in the past 20 years – which is when the last authoritative census was conducted.
While the River Heights – Tuxedo-Crescentwood neighbourhoods still contain large numbers of Jews according to the census, there has been a huge shift in where Jews are now living – especially to areas such as south St. Vital, and south Ft. Garry (including Bridgewater). Of course, given how people interact with each other these days, especially through social media, it matters little where people live in terms of how an organization such as the Jewish Federation might want to reach them, but the sense of community that Jews used to have from seeing one another physically cannot be replicated by posts on Instagram, for instance – which it seems is where the Jewish Federation now concentrates a fair bit of its resources.
If there's anything that I've learned over the years, however, it's that former members of Winnipeg's Jewish community who have left for other cities still retain a significant attachment to the Jewish community here – perhaps more so than can be said of any other city that Jews would have called home. There is still such an eagerness among ex-Winnipeg Jews to keep informed – and in touch with what's going on in Winnipeg within our Jewish community, that in many ways it's helped to sustain this newspaper.
In that vein – I'm pleased to announce that, after an almost two-month period in which our website, jewishpostandnews.ca, was not up, it's back – and it's been totally revamped. While I wouldn't pretend that the website is constantly updating local news – it does have a constinually refreshing news feed provided by the Jewish Telegraphic Agency that is proving to be hugely popular with viewers. As well, the website does include all obituaries that appear in the print version of The Jewish Post & News and, as most readers are no doubt aware, obituaries and memoriams are an integral part of what keep former Winnipeg Jews in touch with the community here. In time we hope also to have a section for memoriams on the website – as we continue the process of providing the same experience online as readers can have by reading the print paper (or a pdf version of the paper, which is also available to any print subscribers).
And that's where I think Jeff Lieberman – and the rest of the Jewish Federation, can take a cue from this paper. It's all well and good to offer grandiose plans for the future, but it's still important to remember what made this community great – which was a deep respect for continuing what helped to build the Jewish community here. At the same time though, what always marked the Jewish community here was a tradition of different individuals and groups challenging accepted orthodoxies, be they religious, political, social, or otherwise. However, I've never thought of either the Winnipeg Jewish Community Council or the Jewish Federation as being interested in hearing from voices that challenge accepted orthodoxies, especially when it comes to criticizing Israel. And, I don't expect that's going to change with Jeff Lieberman at the head. On the other hand, a quirky s-t disturber like me is probably not what the community needs as its head either.
The news coming out of Israel was making my head spin
By BERNIE BELLAN Our March 20 print issue represented the largest Passover issue we have published in many years. I'm grateful for the continued support The Jewish Post & News has received, both from advertisers and subscribers. The fact that this paper has not only survived, but continues to thrive, comes as much of a surprise to me though, as it probably does to readers who no doubt have been reading of the ongoing struggles of print newspapers. By the way, if you're reading this on our website and might want to subscribe to the online version of The Jewish Post & News, the cost is only $26. Click here to subscribe: https://jewishpostandnews.ca/uncategorized/subscriptions/
What you might see – if you were to subscribe, are the two pages of often fiery letters that we published in our March 29 issue.
The fact that this paper remains provocative in ways that continue to engender a kind of fierce debate unlike any other that you are likely to see in another Jewish newspaper is part of the reason that we have not only survived the many difficulties that plague other Jewish newspapers, we have done quite well.
Are our readers more open-minded than readers of other Jewish newspapers – to the point where they're prepared to read and even attempt to understand points of view with which they vehemently disagree? I would suggest that is indeed the case, otherwise readers would have turned away from a newspaper that attempts to provide as many points of view on controversial issues as possible.
When I began preparing material for this particular issue months ago, I did collect quite a few articles related to the Passover holiday itself. But honestly, aside from running a series of Passover recipes in our last (March 15) issue, even though there were some fairly interesting stories available to me from which to choose which were directly related to Passover, instead I chose to make the content of this issue as eclectic as possible – with only a scant reference to the actual holiday.
Lately, the news that has caught the Jewish world's attention – and much of the non-Jewish world's as well, has been about the unprecedented fight going on within Israel over the government's proposed judicial reforms. This particular issue reflects that fight to a large extent, with many stories centering on the impact that story is having.
Even as I write this column it is not at all clear what lies ahead insofar as the proposal to strip the judiciary of its power in Israel goes. The latest news about what was happening in Israel with regard to opposition to the proposed reforms was changing so rapidly that this column had to be completely revised when it was learned that Israel's defence minister, Yoav Gallant, had come out in opposition to the proposed reforms on Saturday, March 25 – and was supposdely backed by two other Likud Members of the Knesset, onty to be fired by Netanyahu on Sunday, March 26. At that point the two other MKs changed course. What a whirlwind of events!
The fact that Bibi Netanyahu has thrown his lot in with a group of Ultra-Orthodox extremists is in itself confounding. Here we have a man who is decidedly secular in his own life and who, in his past iterations as prime minister, was singularly obsessed with external threats to Israel's survival, especially the Iranian one, not the aspirations of the Ultra-Orthodox to turn Israel into a theocracy.
One can't help but wonder at the irony that, as Iran is just weeks away from producing a nuclear bomb, there is nary a word coming from Netanyahu about that looming existential threat. Instead, he has plunged Israel into a crisis of unimagined proportions by catering to the Ultra-Orthodox element of his coalition.
There is no doubt that much of Netanyahu's anger at the judiciary is motivated by the legal charges of corruption that still hang over his head, but for a man who has maintained for years that only he can insure Israel's survival against the Iranian threat, to have his eye taken off the ball at this point by a ludicrous campaign to overhaul Israel's judiciary speaks of his obsession with his own personal well-being – and survival, not the survival of the nation state of Israel.
In advance of writing this column, I took another look at a review I had written of a biography of Netanyahu that was published in May 2018, titled "Bibi – The Turbulent Life and Times of Benjamin Netanyahu," written by Anshel Pfeffer. And, although Pfeffer is a columnist for Haaretz, the scourge of right-wing Jews everywhere, I noted in my review that his treatment of Netanyahu was quite even-handed – and even sympathetic in many instances.
There were two particular parts of my review which stood out for me upon rereading it: One was that the politician with whom Netanyahu worked most closely over the years was actually his political rival, Ehud Barak, who had replaced him as prime minister in 1999, but who later served as defence minister in a Netanyahu-led government. Barak and Netanyahu shared a common point of view with regard to the threat posed by Iran – and that shared point of view led them to the belief that all other issues could be put aside for the sake of preventing Iran from acquiring the bomb. The other part that stood out for me was the close relationship Netanyahu developed early in his life with the Lubavitcher Rebbe, Menachem Shneerson.
If Netanyahu was able to work well with individuals with whom he shared only certain specific interests – but constantly laboured to remove potential rivals to his leadership within his own Likud Party with whom you might have expected he would have shared a common ideology, then you can acquire a better understanding of how, in the current situation, he has decided to align himself with the Ultra-Orthodox members of his coalition. As Pfeffer noted in his book, "Netanyahu has no plans because his policies are tailored only for his political preservation…"
Thus, for the moment, Netanyahu is willing to work with a bloc that, in previous incarnations as prime minister, he kept on the sidelines. But, despite the protestations of many on the right that what Netanyahu is attempting to do is simply correct an imbalance that has occurred within Israel ever since Abraham Barak became the chief justice of Israel's Supreme Court in 1993 and the Supreme Court took a more activist approach to legal issues, there is nothing in Netanyahu's past to suggest that he was particularly interested in what Israel's Supreme Court was doing – until he himself became the subject of a legal prosecution.
While many readers might have only a passing interest in what is currently going on in Israel, no one should minimize the impact of what the Ultra-Orthodox are attempting to do in Israel. For instance, as we noted in our last issue, if you want to get married in Israel, while there is no such thing as a civil marriage being performed in Israel itself, until now you could fly to Cyprus and get married there and have the marriage recognized in Israel – or, as was explained in our last issue, you could also get married online – in Utah, of all places. No doubt, if the courts are stripped of their ability to overrule laws passed by the government, the Ultra-Orthodox will move quickly to pass laws banning those types of marriages.
Further, the claims brought by a great many immigrants to Israel over the years that they are legitimately Jewish have often been subject to skepticism by Ultra-Orthodox Israelis. Governments in the past have tacitly accepted the claims of those immigrants of their Jewish ancestry. What if future immigrants' claims of Jewish ancestry are rejected – or even worse, the claims of past applicants are subjected to further scrutiny and they are retroactively rejected – where will that leave the status of all those immigrants – and the rights of their children to marry Israeli citizens?
Almost all of us have some sort of familial connections to Israelis and, even if we don't, we have friends and colleagues who live there. The significance of what the Ultra-Orthodox are attempting to do should not be glossed over with mere suggestions that they represent the "democratic" will of the Israeli electorate. To think that "Haredim," who refuse to serve in the army, who prevent their children from receiving a general education, who loath and ostracize members of the LGBTQ community – not to mention their antidulivian views on women, have now realized that a political system which they once scorned has now become useful to their forcing their views on the rest of Israeli society is the stuff of nightmares.
Finally, although the notion that many Israelis might flee the country, as well as many businesses, if the proposed judicial reforms get passed, might not be as real a possibility as some may suggest, the mere fact that it is even being contemplated will no doubt affect the long-range planning of many Israelis for years to come.
And this is all the result of demographics. The Ultra-Orthodox in Israel now have sufficient numbers – and the concomitant votes to cast – to hold the balance of power in Israel going forward. Only a Supreme Court that has the power to protect the rights of the non-Orthodox members of Israeli society stands in the way of Israel's becoming a theocracy. That danger should not be misunderstood – or minimized by anyone who cares about the future of Israel.