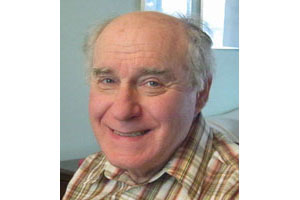 As many readers of The Jewish Post & News are likely aware, I maintain that President Donald Trump is the best friend that Israel and the Jewish people have ever had in the White House.
Despite the media's constant labeling of him as an Anti-Semite (racist, etc., etc.) and hostility by a majority of American Jewry, his words and actions consistently say otherwise.
From frequent condemnation of anti-Semitism to having a "Jewishly" observant daughter and son-in-law, being the first president to have a sukkah in the White House, making it easier to prosecute anti-Semitism on American university campuses, moving the American embassy in Israel to Jerusalem, recognizing Israel's annexation of the Golan Heights and generally having Israel's back (unlike his immediate predecessor), Trump has shown a philo-semitism which long predates his time as president.
However, thanks to my friends Hillel Taylor and Merv Drabinsky, it has been brought to my attention that there is another former U.S. president whose record in terms of supporting Israel and the Jewish people is equally admirable.  Unlikely as it may seem, that would be Lyndon Johnson.
Lyndon Johnson was a powerful congressional leader from east Texas who was chosen to be John F. Kennedy's vice-president and who assumed the presidency following the latter's assassination in 1963.  As president, Johnson promoted his "Great Society" vision following up with the Kennedy Administration's fight to end segregation. Johnson himself introduced sweeping new legislation aimed at reducing poverty in the States.
Unfortunately, his legacy was badly tarnished by the Vietnam War (based on poor advice from his generals) and he was driven from office after serving one full term.
What few people know though is Johnson's lengthy and unswerving support for the Jewish people and Israel. In a report written in 2009 for the East Texas Historical Association, historian James Smallwood noted that Johnson's interest in the national and international Jewish community "can be traced, in part, to his early religious upbringing, which included exposure to Christadelphian doctrines".
Smallwood explained that Christadelphians believe that Jews and Israel have a special place in the grand scheme of things as the "People of the Book." They further believe that Christ's second coming would be signaled by a return of the Jews to Palestine and the recreation of the Jewish state of Israel and that they – the Chrtistadelphans – have a duty to help them fulfill the Bible's prophecy.
"Although the mature LBJ did not become a Christadelphian," Smallwood wrote, "he internalized his grandfather's charge to "take care of the Jews, 'God's Chosen People.' Consider them your friends and help them in every way you can."
As early as 1934, Smallwood continued, the future Congressman recognized the danger that Hitler and Nazism posed to European Jewry. After the American government turned a "deaf ear" to the Jews in the late 1930s, Lyndon Johnson was among a small group of people who took action. He became part of a movement called Operation Texas.
Using his political clout, Johnson arranged for hundreds of signed immigration papers for distribution to German and Polish Jews. "Using methods, sometimes legal and sometimes illegal," Smallwood wrote,  "and using cash supplied by wealthy benefactors such as his Jewish friend, Jim Novy, Johnson smuggled hundreds of Jews into Texas, using Galveston as the entry port. Money bought false passports and visas in Cuba, Mexico, and other Latin American countries. As Johnson smuggled Jews into Texas, he gave them new names and hid them in the Texas National Youth Administration (NYA), a New Deal agency he had once headed in Texas. Johnson's task was made easier because his long-time friend, Jesse Kellum, directed the NYA in Texas."
By 1939, the historian added, with the position of European Jews becoming ever more precarious, Johnson met with Jewish leaders and expanded Operation Texas. Although it was illegal to harbor and train non-citizens in the NYA programs, Jewish refugees were housed at various sites scattered around Texas. Novy reimbursed the NYA for all expenses, including room-and-board for the trainees. He also covered the cost of classes for those who did not speak English and for vocational training so refugees could "blend" into American society.
Johnson channeled many men into NYA welding schools, since welders were in high demand during the war preparedness campaign of 1940-l94l, and then in the war itself. After Johnson was appointed to head the Navy's shipbuilding personnel, he made sure that "his" refugees were hired. Other Jews that he aided worked in a strange assortment of jobs, including liquor stores, carnivals, and janitors in schools. Jim Novy's son David estimated that Johnson and his father saved as many as four or five hundred Jews, possibly more.
Operation Texas, Smallwood added, also included aid to Jews already in Palestine who were "underground fighters." In March 1942, Novy hosted a World War II bond drive party for thirty or so influential Texans and invited Johnson to make remarks. After they raised their quota for the bond drive, Johnson rose, gave his listeners some "straight talk" about the European and Middle Eastern situations, and then raised yet more cash – the new money ear-marked for the Palestine Jewish "underground."
Smallwood noted that Operation Texas was a secret affair. It first became public on December 30, 1963, on the occasion of the dedication of Agudas Achim, the newest synagogue in Austin, Texas – at the time, the city's newest synagogue. LBJ and his wife, Lady Bird, were in attendance, with the president scheduled to make remarks.
"Knowing that the new president was well beyond prosecution for his acts of long ago," Smallwood wrote,  "Jim Novy told the story to 400 synagogue members and their guests, along with Austin's civic leaders and local newspaper, radio, and television reporters. After Novy finished his story, he introduced LBJ by looking over to him and – trying to hold back tears – said with a breaking voice: "We can't ever thank him enough for all those Jews he got out of Germany during the days of Hitler."
Over the years, Johnson – as a leader in Congress and President – helped out the State of Israel several times in times of need.
To conclude, Smallwood quoted a passage from the Houston Chronicle: "Johnson was a man who took considerable risk with his political career to uphold the message of racial, ethnic, and religious tolerance. Thus, many Jews have Johnson to thank for their lives because of his display of moral courage."