Lyndon Johnson: Holocaust hero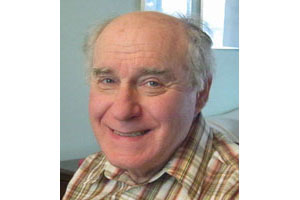 As many readers of The Jewish Post & News are likely aware, I maintain that President Donald Trump is the best friend that Israel and the Jewish people have ever had in the White House.
Despite the media's constant labeling of him as an Anti-Semite (racist, etc., etc.) and hostility by a majority of American Jewry, his words and actions consistently say otherwise.
From frequent condemnation of anti-Semitism to having a "Jewishly" observant daughter and son-in-law, being the first president to have a sukkah in the White House, making it easier to prosecute anti-Semitism on American university campuses, moving the American embassy in Israel to Jerusalem, recognizing Israel's annexation of the Golan Heights and generally having Israel's back (unlike his immediate predecessor), Trump has shown a philo-semitism which long predates his time as president.
However, thanks to my friends Hillel Taylor and Merv Drabinsky, it has been brought to my attention that there is another former U.S. president whose record in terms of supporting Israel and the Jewish people is equally admirable.  Unlikely as it may seem, that would be Lyndon Johnson.
Lyndon Johnson was a powerful congressional leader from east Texas who was chosen to be John F. Kennedy's vice-president and who assumed the presidency following the latter's assassination in 1963.  As president, Johnson promoted his "Great Society" vision following up with the Kennedy Administration's fight to end segregation. Johnson himself introduced sweeping new legislation aimed at reducing poverty in the States.
Unfortunately, his legacy was badly tarnished by the Vietnam War (based on poor advice from his generals) and he was driven from office after serving one full term.
What few people know though is Johnson's lengthy and unswerving support for the Jewish people and Israel. In a report written in 2009 for the East Texas Historical Association, historian James Smallwood noted that Johnson's interest in the national and international Jewish community "can be traced, in part, to his early religious upbringing, which included exposure to Christadelphian doctrines".
Smallwood explained that Christadelphians believe that Jews and Israel have a special place in the grand scheme of things as the "People of the Book." They further believe that Christ's second coming would be signaled by a return of the Jews to Palestine and the recreation of the Jewish state of Israel and that they – the Chrtistadelphans – have a duty to help them fulfill the Bible's prophecy.
"Although the mature LBJ did not become a Christadelphian," Smallwood wrote, "he internalized his grandfather's charge to "take care of the Jews, 'God's Chosen People.' Consider them your friends and help them in every way you can."
As early as 1934, Smallwood continued, the future Congressman recognized the danger that Hitler and Nazism posed to European Jewry. After the American government turned a "deaf ear" to the Jews in the late 1930s, Lyndon Johnson was among a small group of people who took action. He became part of a movement called Operation Texas.
Using his political clout, Johnson arranged for hundreds of signed immigration papers for distribution to German and Polish Jews. "Using methods, sometimes legal and sometimes illegal," Smallwood wrote,  "and using cash supplied by wealthy benefactors such as his Jewish friend, Jim Novy, Johnson smuggled hundreds of Jews into Texas, using Galveston as the entry port. Money bought false passports and visas in Cuba, Mexico, and other Latin American countries. As Johnson smuggled Jews into Texas, he gave them new names and hid them in the Texas National Youth Administration (NYA), a New Deal agency he had once headed in Texas. Johnson's task was made easier because his long-time friend, Jesse Kellum, directed the NYA in Texas."
By 1939, the historian added, with the position of European Jews becoming ever more precarious, Johnson met with Jewish leaders and expanded Operation Texas. Although it was illegal to harbor and train non-citizens in the NYA programs, Jewish refugees were housed at various sites scattered around Texas. Novy reimbursed the NYA for all expenses, including room-and-board for the trainees. He also covered the cost of classes for those who did not speak English and for vocational training so refugees could "blend" into American society.
Johnson channeled many men into NYA welding schools, since welders were in high demand during the war preparedness campaign of 1940-l94l, and then in the war itself. After Johnson was appointed to head the Navy's shipbuilding personnel, he made sure that "his" refugees were hired. Other Jews that he aided worked in a strange assortment of jobs, including liquor stores, carnivals, and janitors in schools. Jim Novy's son David estimated that Johnson and his father saved as many as four or five hundred Jews, possibly more.
Operation Texas, Smallwood added, also included aid to Jews already in Palestine who were "underground fighters." In March 1942, Novy hosted a World War II bond drive party for thirty or so influential Texans and invited Johnson to make remarks. After they raised their quota for the bond drive, Johnson rose, gave his listeners some "straight talk" about the European and Middle Eastern situations, and then raised yet more cash – the new money ear-marked for the Palestine Jewish "underground."
Smallwood noted that Operation Texas was a secret affair. It first became public on December 30, 1963, on the occasion of the dedication of Agudas Achim, the newest synagogue in Austin, Texas – at the time, the city's newest synagogue. LBJ and his wife, Lady Bird, were in attendance, with the president scheduled to make remarks.
"Knowing that the new president was well beyond prosecution for his acts of long ago," Smallwood wrote,  "Jim Novy told the story to 400 synagogue members and their guests, along with Austin's civic leaders and local newspaper, radio, and television reporters. After Novy finished his story, he introduced LBJ by looking over to him and – trying to hold back tears – said with a breaking voice: "We can't ever thank him enough for all those Jews he got out of Germany during the days of Hitler."
Over the years, Johnson – as a leader in Congress and President – helped out the State of Israel several times in times of need.
To conclude, Smallwood quoted a passage from the Houston Chronicle: "Johnson was a man who took considerable risk with his political career to uphold the message of racial, ethnic, and religious tolerance. Thus, many Jews have Johnson to thank for their lives because of his display of moral courage."
An Arab Trusteeship Council for Gaza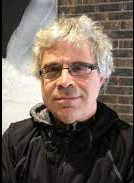 By Prof. BRYAN SCHWARTZ Oct. 17, 2023 (Originally posted to The Times of Israel)
1 No peace is possible with Hamas. It is genocidally antisemitic. This position is foundational, not rhetorical or mutable. Waiting for the emergence of a "pragmatic" version of Hamas is suicidally naïve.
2 Peace and cooperation are possible with most of Israel's non-Iranian neighbours. They are militarily threatened by Iran, not Israel. For many in those countries, Iran's version of Islam might be more problematic from the religious perspective than Israel's Jewishness.
3 Hamas' attack was partly to prevent a Saudi deal and a long-term economic cooperation
4 Israel has no territorial claim to Gaza and no material, religious, or ideological interest in running it.
5 Israel has vital moral and material interests in the emergence of a peaceful, demilitarized, and prosperous Gaza. If that can occur in the medium term, a long-term reconciliation of the Palestinians with Israel is achievable.
6 As and when Hamas is evicted from power, Gaza will need some new form of government.
7 The Palestinian authority probably cannot be trusted to take over Gaza. It is corrupt and lacked- and probably still lacks- credibility with a majority of the population in Gaza.
8 There used to be a concept called trusteeship in international law, whereby foreign powers would govern a territory in its best interests until its final status is clarified at the wishes of its own people.
9 The United Nations cannot be trusted to administer Gaza – any more than it has shown to be trustworthy to maintain strategic security in Southern Lebanon or to operate UNWRA in a manner that is effective for Palestinians and not hostile to Israel.
10 Consider this alternative. After Hamas is evicted from power, there is an interim period- say five to seven to ten years -of governance over Gaza by an Arab trusteeship council. The Council members are appointed primarily by Arab states sympathetic to Israel and eager to see the people of Gaza thrive. This Council could include local Gaza representatives and a representative of the Palestinian Authority but the majority would be representative of states like Egypt, Morocco, Jordan, and Saudi Arabia.
11 The trusteeship agreement would be formal, agreed to by Israel, and unequivocally state its objectives, including:
-demilitarizing Gaza;
-defining the sole purposes for which outside reconstruction and development money can be spent and requiring strict accounting
-ensuring that the education system in Gaza is not contaminated by antisemitic hatred;
-promoting sound administration of Gaza, including providing for transparent and non-corrupt government, with significant safeguards for human rights, and conformity to the rule of law;
-promoting the development of a real economy for Gaza, not one fuelled primarily by international subsidies.
13 No state could participate in the Council without having a peace agreement with Israel.
14 In fact, the creation of the Council and Saudi participation in it could be part of a peace deal with Saudi Arabia. The deal could involve a reconstruction package from the Saudis for Gaza, which would help secure the support of the people of Gaza for the Council arrangement as an interim measure.
15 Policing would be carried out by a force composed of Palestinians and members of the police forces of Trusteeship states, under the direction of the Council.
16 The net effect would be to remove Gaza from Iran's influence and establish temporary control by a consortium of mostly Sunni states. The latter would be chosen from among those that are at least reasonably friendly to Israel and genuinely committed to good governance in Gaza.
17 The definitive solution to the Arab-Israeli conflict can only be achieved in a series of steps. Compromises are even more painful if they are framed as permanent. But if practical peace, stability, and some prosperity can be achieved in the medium term in Gaza and the West Bank, an amicable and enduring resolution should be achievable with the Palestinians.
18 While Israel is under severe military menace right now, it is not too early to think about how a positive political outcome can be achieved after the necessary and painful battle is concluded.
19 The current catastrophe is a so-far successful attempt by the regime in Teheran to disrupt peace negotiations involving Israel, the United States, and Saudi Arabia. Political vision along with military force might enable Israel to turn around the situation and complete and consolidate a lasting peace with almost all of its Arab neighbours and to set the stage for a formal and enduring peace with the Palestinians. The Teheran regime would be isolated, diminished in prestige, and more likely to be replaced from within.
About the Author
Bryan's Jewish-themed musical "Consoulation: A Musical Mediation" premiered in the Spring of of 2018; https://consoulation.com His new album will appear in the coming months. Bryan Schwartz graduated with a doctorate in law from Yale School and holds an endowed chair at the University of Manitoba Law School. He is the author or editor of over thirty books and collections of essays. Bryan also created and helps to deliver an annual summer program at Hebrew University in Israeli law and society. He has served as a visiting Professor at both HU and Reichman university. . As a practising lawyer, Bryan has argued a number of cases at the Supreme Court of Canada, advised governments, and served as an arbitrator at the provincial, national and international level.
Who knew? Former Blue Bomber great Willard Reaves' father was Jewish – and is buried in Israel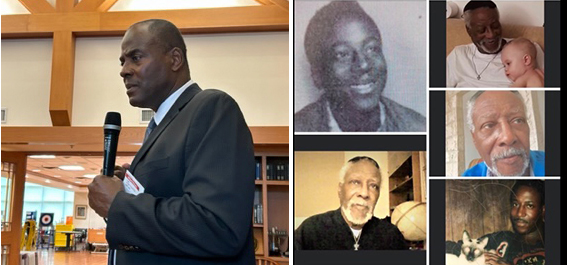 Usually when I write my column in The Jewish Post & News titled "Short takes," I focus on one or two themes. This time, I'm departing from that style. Instead, I'm going to offer a series of true "short takes."
To begin with, I have to admit my surprise at a story that Sid Halpern related to me – about former Winnipeg Blue Bomber great Willard Reaves. Reaves, who is running once again for the Liberals in the upcoming provincial election in the riding of Whyte Ridge, against another former Blue Bomber great, Obby Khan, was speaking at the Simkin Centre at a current events program that Sid runs (and which I occasionally host as well).
At that recent program, Reaves told the Simkin Centre residents who were gathered to hear him that his late father was Jewish and that he was buried in Israel.
When Sid related that story to me my reaction was – and I'm sure it would be the same for anyone else who knows who Willard Reaves is: "You're kidding. What's the story behind that?"
So, I contacted Willard and asked him to fill me in. He told me that his father, whose name was Johnny Reaves, had been a brilliant engineer who worked for General Dynamics in Fort Worth, Texas. Willard said that his parents separated when he was young and that he grew up in Flagstaff, Arizona, although he and a brother of his did spend half a year living with their father in Fort Worth.
According to Willard, his father was interested in finding out about different denominations, including Judaism. Eventually, Johnny Reaves converted to Judaism and, in 2016, he moved to Israel, saying "good bye to me," Willard said, adding that his father also said "I will die in Israel."
It was in Israel that Johnny Reaves took the Hebrew name "Tzadok Avraham," Willard added. He also became fluent in Hebrew, Willard said (in addition to four other languages he spoke). In 2021 Johnny Reaves – or Tzadok Avraham, as he was then known, died. Willard said that he had wanted to fly to Israel for the funeral, but was told that his father was going to be buried the next day – which wouldn't have given Willard enough time to make it there for the funeral.
Quite the story, but to give equal time to Obby Khan, about whom I've written in the past, when he sponsored a floor hockey tournament at the Rady JCC in memory of Obby's late mentor, Richard Tapper, Obby will also be appearing at the Simkin Centre in September – and when he does, we'll try and grab an interview with him as well.
---
The movie "Golda" has received fairly awful reviews from critics – and deservedly so. It's hard to understand why this movie was even made. Aside from having an A-list star, Helen Mirren, in the title role, honestly, how many people out there who aren't Jewish and of a certain age would be interested in seeing a movie about Golda Meir?
It's the kind of movie that you might expect to have been made for a streaming service rather than be given a theatrical release. It's quite dark – and despite the action revolving around the Yom Kippur War, there's no dramatization of any battle scenes nor, for that matter, is there much in the way of actual footage from the war – which could have easily be integrated into the film.
Like a lot of others who have already commented on "Golda," I'm trying to figure out what the motivation was of whoever was behind it?
---
By this time of year one would have expected to see the report of the Jewish Federation's Budget and Allocations Committee. That particular committee is tasked with divvying up funds for the 13 beneficiary agencies of the Jewish Federation and, although I'm told each agency has been informed by now what the allocation they will be receiving will be, the Federation's fiscal year begins September 1, and in the past we've been able to report on the allocations either in June or July at the latest.
There have been a series of changes at the top level of the Jewish Federation this past year, including the most recent one – which, of course, we've given major attention, that being the hiring of Jeff Lieberman as the Federation's new CEO.
But the awful slowness in receiving the report of the Budget and Allocations Committee points to how much the Federation has been missing the absolutely key contribution that Faye Rosenberg Cohen made in her capacity as the Federation's Chief Planning and Allocations Officer. Faye, who had been an employee of the Federation since 1994 – up until her retirement this past December, was largely responsible for drawing up the report of the Budget and Allocations Committee.
And, although the committee always has a number of experienced volunteers serving on it, nothing can replace the type of experience that a seasoned staff member such as Faye was able to bring to the job. Sharon Graham has been hired as Faye's replacement and, although we're sure that Sharon will prove fully capable of filling Faye's shoes, replacing someone with 29 years experience in a job can't happen overnight.
---
In addition to Faye's retirement, there have been two other notable departures from the Federation in recent months. In June we announced that Rebecca Brask was leaving the position of Chief Development Officer for the Federation. Rebecca's replacement is Graciela Najenson, who has been with the Federation since 2017. The fact that Graciela had been serving as Development Director makes her transition to the role previously held by Rebecca somewhat easier.
And, just recently Carlos Benesdra moved on from being Chief Financial Officer of the Federation to CFO of Gray Academy, while Shannon Slater has moved over from the Asper Jewish Community Campus to take over as Federation CFO.
Those are four major moves within a three-month period. Based on my recent experience of not being able to get information about the all-important allocations that our Jewish agencies are going to be receiving, I can only surmise that the Federation is in a state of flux.
---
The success of the Israel pavilion continues to reverberate. As I note in my look back at the early days of the Israel pavilion on page 1, back in 1970 it would have been impossible to anticipate how important both Foklorama – and the Israel pavilion, would become. As David Greaves writes in his paean to the Israel pavilion on page 16 of this issue, the role that the Israel pavilion now plays in boosting Israel's image is immeasurable.
---
The sale of the Etz Chayim is not yet complete. Although there is an offer on the table, nothing has been finalized, according to congregation president Avrom Charach.
Here is an email exchange I had with Avrom on August 23:
"Hi Avrom,
"I've heard that the building has been sold – again. Can you confirm?
"-Bernie"
Avrom responded (less than an hour after I emailed him. That could be a lesson for some other Jewish organizations in this city, where respondents often don't respond or take an interminable amount of time to respond):
"We accepted an offer within two weeks of the previous deal not closing.
Their due diligence period has not yet finished but we are getting close to the day when it does.
"As such I can confirm we are conditionally sold but nothing more than that."
otage from the war –
Will the affable Jeff Lieberman be able to make tough decisions in the years to come?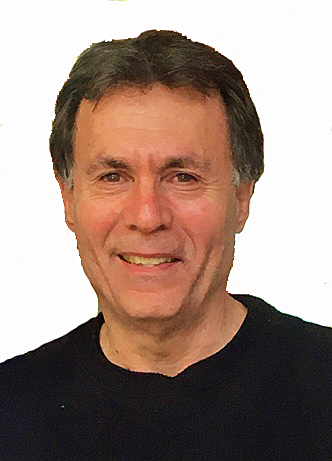 By BERNIE BELLAN The hiring of Jeff Lieberman as the new CEO of the Jewish Federation got me to thinking about how long I've been with this newspaper. I started with The Jewish Post two years before Bob Freedman was hired as Executive Director of what was then the Winnipeg Jewish Community Council.
As a matter of fact I did an hour-long interview with Bob in 2021 (that can still be viewed on Youtube at https://www.youtube.com/watch?v=i66AyZ8x60k) in which he looked back over his long career with both the WJCC and the Jewish Federation. Be warned, however: Bob had quite the potty mouth during that interview.)
Bob Freedman though, had quite a grasp of how to run the Jewish Federation – which could occasionally lead him to knocking heads with members of the community, especially when it came to him telling various leaders of organizations that they weren't going to get what they wanted from the Federation.
I especially recall when the Gwen Secter Centre was in a very precarious situation – when the building that had been the home for that centre was going to be sold by the National Council of Jewish Women. (Does anyone remember the reason that the NCJW gave for wanting to sell that building? I do. It was to raise money for something to do with addictions. I'm still waiting for that to happen – more than seven years after the NCJW received over $900,000 for the building as the result of a gift from an angel donor – whose name I have kept secret all these years, as I was asked to do.)
It was a tough time to be the CEO of the Jewish Federation – and to turn down a request to step in and help keep the Gwen Secter in its Main Street home, but Bob Freedman had the strength to say no. Was he right to do that? That's for others to judge, but since that near-death experience for the Gwen Secter Centre, it has turned out to play a very important role for the Jewish community, providing a variety of programming that is certainly far above what one would expect from an organization that was hanging on the precipice eight years ago. But Bob couldn't have known that, so I'll absolve him of blame on that one.
Certainly the impact that Covid had on so many community organizations is still being felt – and our Jewish community is continuing to evolve a great deal in response to how Covid affected so many community institutions. One need only look at the huge changes that our two major synagogues are undergoing in order to realize how much the Jewish community has changed over the past 20 years – as both the Shaarey Zedek and the Etz Chayim have had to rethink their roles, at least partly in response to how Covid changed how members now interact with synagogues.
Something else that any Federation CEO is going to have to address is the relative decline in moneys raised by the Combined Jewish Appeal in recent years, at least when one takes inflation into account. While the amount raised this past fiscal year was $6.3 million, five years ago it was $5.6 million, but when one factors in inflation (approximately 19.4% cumulatively over the past four years) that means the CJA is raising much less on a relative basis than it was five years ago. The CJA would have had to raise well over $7 million this past year just to keep pace with inflation.
The saving grace for the Federation, as I've noted in the past two years, has been the huge increase in the total amount that the Jewish Foundation has been distributing, including to local Jewish organizations. No doubt that has taken some of the pressure off the Jewish Federation to increase what it distributes to its beneficiary agencies, but going forward it is difficult to see how the Federation will be able to come up with the funds that the beneficiary organizations are going to need simply to maintain their present levels of service.
A few weeks back we reported that the Federation had released a strategic plan to direct resources and planning for the next six years, but that plan was couched in such generalities that it seemed more like a wish list with which no one could argue. How, for instance, could one object to enhanced "collaboration with community partners; increased engagement through education and training; strategies to develop Jewish life; developing external relationships with other community and faith-based organizations; and combating anti-Semitism" – among its objectives?
While Jeff Lieberman comes into his new position of CEO saying that his strength is "building relationships" and being "a good people person,"I'd sure like to know whether he has a long-term vision for the community. Bob Freedman presided over what was probably the most exciting period in the history of our Jewish community when he played an instrumental role in the development of the Asper Campus, but that period is over. Does Jeff have a vision similar to what Bob had? I didn't ask him that when I chatted with him – mostly because that's the kind of question that is unfair to spring on someone, but I do wonder whether he was asked that when he was interviewed for the job and, if so, how did he answer?
As I attempted to demonstrate in various articles I wrote about the 2021 census, the Jewish community in Winnipeg – if it can even be called a community since it's now so disparate, is hardly the kind of community that we used to recognize. When only a little more than 6,000 individuals say they're Jewish both by ethnicity and by religion – well, that goes to show how much the Jewish "community" has changed in the past 20 years – which is when the last authoritative census was conducted.
While the River Heights – Tuxedo-Crescentwood neighbourhoods still contain large numbers of Jews according to the census, there has been a huge shift in where Jews are now living – especially to areas such as south St. Vital, and south Ft. Garry (including Bridgewater). Of course, given how people interact with each other these days, especially through social media, it matters little where people live in terms of how an organization such as the Jewish Federation might want to reach them, but the sense of community that Jews used to have from seeing one another physically cannot be replicated by posts on Instagram, for instance – which it seems is where the Jewish Federation now concentrates a fair bit of its resources.
If there's anything that I've learned over the years, however, it's that former members of Winnipeg's Jewish community who have left for other cities still retain a significant attachment to the Jewish community here – perhaps more so than can be said of any other city that Jews would have called home. There is still such an eagerness among ex-Winnipeg Jews to keep informed – and in touch with what's going on in Winnipeg within our Jewish community, that in many ways it's helped to sustain this newspaper.
In that vein – I'm pleased to announce that, after an almost two-month period in which our website, jewishpostandnews.ca, was not up, it's back – and it's been totally revamped. While I wouldn't pretend that the website is constantly updating local news – it does have a constinually refreshing news feed provided by the Jewish Telegraphic Agency that is proving to be hugely popular with viewers. As well, the website does include all obituaries that appear in the print version of The Jewish Post & News and, as most readers are no doubt aware, obituaries and memoriams are an integral part of what keep former Winnipeg Jews in touch with the community here. In time we hope also to have a section for memoriams on the website – as we continue the process of providing the same experience online as readers can have by reading the print paper (or a pdf version of the paper, which is also available to any print subscribers).
And that's where I think Jeff Lieberman – and the rest of the Jewish Federation, can take a cue from this paper. It's all well and good to offer grandiose plans for the future, but it's still important to remember what made this community great – which was a deep respect for continuing what helped to build the Jewish community here. At the same time though, what always marked the Jewish community here was a tradition of different individuals and groups challenging accepted orthodoxies, be they religious, political, social, or otherwise. However, I've never thought of either the Winnipeg Jewish Community Council or the Jewish Federation as being interested in hearing from voices that challenge accepted orthodoxies, especially when it comes to criticizing Israel. And, I don't expect that's going to change with Jeff Lieberman at the head. On the other hand, a quirky s-t disturber like me is probably not what the community needs as its head either.