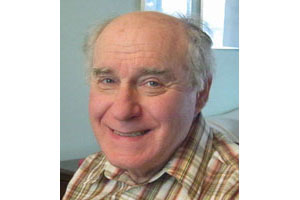 The Palestinian leadership's response to the COVID -19 situation once again highlights the double standards that said leadership follows in regard to its relationship with Israel. 
It brings to mind the scene in the movie "Casablanca" where police chief Renaud is announcing that he is closing Rick's Café because he has just realized that there is gambling going on and – just at the same moment – a café employee gives Renaud his winnings from the casino.
Take Gaza, for example. According to a report by Khaled Abu Toameh, writing for the Gatestone Institute website on April 27, Hamas has admitted that dozens of doctors from the Gaza Strip have been trained in recent weeks by Israeli doctors to deal with the Coronavirus epidemic.   He quotes one Kamal Musa, a spokesperson for the Hamas-controlled Ministry of Health, writing on his Facebook page (since deleted) that the meeting with the Palestinian doctors was held at an Israeli military base near the Erez border crossing between Israel and the Gaza Strip.
In addition, Musa also noted that Israeli medical teams have been training Palestinian physicians at the Jericho Military Academy in the West Bank.
In just the last week of April, Abu Toameh further reported, Israel transferred 96 tons of medical supplies – in addition to some 1,368 truckloads of goods – through the Kerem Shalom Crossing into the Gaza Strip. The week before, he added, another 88 tons of medical supplies were transferred from Israel into the Gaza Strip along with 1,116 truckloads of goods.
And, earlier in April, a PCR machine, an advanced medical device used for detection of the Coronavirus, was transferred into the Gaza Strip with the coordination of the Israeli Ministry of Defense.
At the same time, Abu Toameh wrote that Hamas' leadership is demanding  from Israel help – for free – in detecting and treating COVID -19 cases in the Gaza Strip, the same leadership is also accusing Israel of biological warfare (as if the spread of COVID -19 to Gaza is Israel's fault) and sticking to its guns (pun intended) that it is illegal for any Palestinians in Gaza to have any interaction with Israelis. Any Gazan who violates the rules is subject to arrest and imprisonment as is the case, also reported by Abu Toameh,  of Palestinian journalist and peace activist Rami Aman, who has been under detention by Hamas since April 9 on charges of holding a videoconference chat with Israelis to discuss the situation in the Gaza Strip and the outbreak of the Coronavirus pandemic.
Abu Toameh quotes Hamas spokesperson Eyad al-Bozom as reiterating that "Aman and other Palestinians who participated in the videoconference with the Israelis are suspected of 'holding a normalization activity with the Israeli occupation via the internet –  a crime punishable by law and a betrayal of our people and their sacrifices.' "
"If Hamas is opposed to any form of cooperation with Israel," Abu Toameh wonders, "why does it continue to allow medical supplies to be transferred from Israel into the Gaza Strip on an almost weekly basis?
"In the eyes of Hamas and other Palestinians, a videoconference chat about peace and co-existence is a "form of normalization with the Zionist entity. If that is true, why does Hamas continue to seek medical assistance from Israel to combat the coronavirus pandemic?"
And why do Hamas leaders continue to send their own family members to Israel to be treated in Israeli hospitals?
"If Hamas does not want any contact with Israel," Abu Toameh writes, "it should close the Gaza Strip border with Israel and refuse medical supplies or truckloads of goods and fuel. If Hamas does not want any contact with Israel, it should stop sending family members of its leaders to receive medical treatment in Israel. If Hamas does not want any form of contact with Israel, it should stop sending Palestinian doctors to receive training from Israelis.
"If Hamas does not want any contact with Israel, it should turn to the Egyptians, who are sitting on the other side of the border with the Gaza Strip and demand that Egypt and other Arab countries provide them with medical aid."
It is not much different in the Palestinian Authority-controlled areas of Judea and Samaria.  As Caroline Glick reported on the Jewish News Service website on April 24,  "from the moment the virus arrived in Israel, the PA's Health Ministry began cooperating in an unprecedented manner with its Israeli counterpart. The Palestinians followed Israel's lead on virtually all aspects of the Coronavirus fight. Palestinian medical teams received training in Israeli hospitals. Israel provided the PA with testing kits, protective gear, respirators and other vital equipment for fighting the pandemic".
At the same time though, Glick notes that PA Prime Minister Mohamad Shtayyeh is accusing Israel of "multiple blood libels" including the patently ridiculous charge that some soldiers "are trying to spread the virus through the door handles of cars" and that "Israel is using Palestinian workers in Israel as a biological weapon against the Palestinians as a whole."
Glick quotes Shtayyeh" as saying that Israel "wants the thirty thousand Palestinians working for Israeli employers to keep working so that they can get infected with Coronavirus and then go home and infect their fellow Palestinians".
Over the past several weeks, she notes "Palestinian Media Watch, an Israeli NGO which monitors the PA's media outlets has published multiple reports of harsh, anti-Semitic incitement in official PA media and social media outlets. For instance, the Facebook page of the PLO's Commission on Prisoners Affairs ran a special video clip to mark "Palestinian Children's Day," earlier in the month accusing Israel of infecting Palestinian minors in Israeli detention centers. In the "dramatization," small children in handcuffs were being attacked by a plastic model of the Coronavirus".
And this: "The PA's official television network regularly hosts PA spokesmen who accuse Israeli civilians in Judea and Samaria of deliberately infecting Palestinians with the virus by spitting on them and touching ATM machines in Palestinian villages" (where no Israelis are allowed to enter).
And, with all evidence to the contrary, Glick adds, "Shtayyeh claimed that Israel refuses to help the Palestinians handle the Coronavirus epidemic and indeed, is deliberately endangering the Palestinians".
And, just like Hamas, the PA is actively trying (obviously not entirely successfully) to prevent Palestinians from doing business with Israelis or working for Israeli companies.
And to top it off, Glick reports, Shtayyeh had the chutzpah to request a half billion shekel loan from Israel (which Israel agreed to).
And what will the money be used for? Glick asks rhetorically.  "The PA officially announced that terrorists imprisoned in Israeli jails and their families will receive money before impoverished Palestinians."