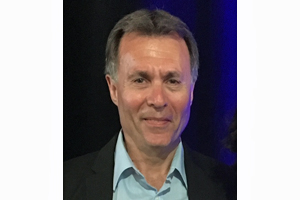 By BERNIE BELLAN
As if the fear that any of us might contract COVID-19 isn't bad enough, we're rapidly devolving into a society that has two groups of workers: Those who have either been laid off entirely or taken cuts in pay or hours; and those whose jobs are fully protected, either by collective agreements or organizations that do not want to cut staffs. Recently, however, the Rady JCC was forced to lay off an astounding 160 employees – not including contract workers such as aerobics or yoga instructors. Is it fair that some workers in society in general, and within certain Jewish organizations specifically, are being spared any financial hardship while others are being so severely impacted?
When I asked the heads of several Jewish organizations whether they had laid off any staff, Rob Berkowits, executive director of the Rady JCC, was the only one to acknowledge that there had been layoffs.
The Jewish Federation of Winnipeg lists 17 staff on its website. On March 27 I posed this question to Elaine Goldstine, CEO of the Jewish Federation:
"In light of the news that federations all across N. America are cutting expenses and laying off staff, are there any plans to do the same in Winnipeg?
Speaking candidly, when so many sectors of society are feeling the economic pain – including me at my newspaper, why should Jewish community organizations here be spared that pain?
There is employment insurance available for laid off workers and assistance available for workers whose wages have been cut."
Elaine responded: "At the time we are reviewing our budget."
There has been no word since  of any layoffs of staff at the Federation. What are all those staff doing now, I wonder?
When I asked Al Benarroch, excutive director of Jewish Child and Family Service, how his organization is operating, he indicated that staff are working from home. Yet JCFS has over 40 staff listed on its website, not including contract employees. Could they all be fully occupied?
There are other smaller agencies that receive some support from the Jewish Federation that have been forced to scale back operations and, in some cases lay off staff, but then we come to the real biggie: Gray Academy.
I've made no secret of the fact that I think Gray Academy is a hugely bloated operation, with seven full or part-time administrators in place for a school of only 486 students. (And remember, only six years ago the school had over 600 students. Why does it still need so many administrators?)
However, whereas in previous years one could see how many staff were actually employed by Gray Academy on its website, that information is no longer available to the public. If you want to see how many staff are employed by that school, you need login privileges to its wesite and "Login privileges at grayacademy.ca are available to registered Gray Academy families and staff only."
What we do know is that no teachers anywhere are being laid off or are being asked to take reductions in pay even though schools are closed.
But, looking beyond our Jewish community, what about the wider community? I sent this letter to the Winnipeg Free Press on March 29, but it wasn't published:
In a column last week Free Press publisher Bob Cox noted the extremely difficult financial situation in which many small businesses now find themselves as a result of the Coronavirus. He noted that the Free Press itself has taken a huge financial hit as a result of a drastic reduction in advertising.
As a small business owner myself – also a newspaper publisher, I can attest to the toll that much reduced advertising is having on my own business.
At the same time I couldn't help but note the irony in the report that an arbitrator has ruled that the Winnipeg Police Service's collective bargaining agreement with the City of Winnipeg is sacrosanct – and the idea that overtime earnings should not be included in determining a police officer's pensionable earnings has been summarily dismissed by that arbitrator.
The thought has occurred to me that, if we weren't living in a two class society before in Winnipeg, i.e., specifically City of Winnipeg and Winnipeg School Division employees as one class and everyone else as another class, the economic divide that is now taking place as a result of the Coronavirus is going to come into ever starker reality.
Here are some facts, obtained from readily available sources: The total City of Winnipeg budget for 2020 is set at $1.15 billion. There were some 1442 police officers in the Winnipeg Police Service as of 2019. The City of Winnipeg police budget for 2020 has been set at $304 million. The police budget will take up over 26% of the total city budget. More than 1,000 police officers earned over $100,000 in 2019.
There were 860 firefighters and 220 paramdedics employed by the City of Winnipeg in 2019. The average salary of a City of Winnipeg firefighter is $80,000. The firefighter and paramedic budget for 2020 has been set at $209 million. That amount represents 18% of the total city budget.
The Winnipeg School Division employed 1,924 teachers in the 2018-19 school year. The total amount spent on teacher salaries (not including substitute teacher salaries) came to $186,659,000. Thus, the average teacher salary in the Winnipeg School Division in 2018-19 came to $97,000.
While so many Manitobans are absorbing huge fiancial losses, either as a result of having been laid off their jobs or having their hours reduced, employees in the public sector are emerging totally unscathed. I have chosen to focus on employees whose wages will be reflected in our upcoming City of Winnipeg tax bills (including the portion allotted to the Winnipeg School Division) because a good many Winnipeggers are simply not going to be able to afford to pay those tax bills, either in part or in their entirety.
I am not intending to cast aspersions upon the quality of work performed by police, firefighters or teachers or the importance of their work. I merely wish to highlight the already huge disparity between certain coddled groups within the public sector here in Winnipeg and  a great many other workers who are now facing severe financial hardship. If the gap between the public and private sectors wasn't apparent to many of us before, what is happening now will certainly serve to show it in full dramatic detail. It is simply not fair that a great many members of the workforce are going to be totally spared any economic pain while so many others suffer grievously.
Bernie Bellan
As one final observation, I might note that Winnipeg Free Press workers themselves are now being asked to take huge pay cuts.
"Unionized workers of the Winnipeg Free Press and associated businesses will vote Sunday on a (sic.) "emergency, temporary" wage cut requested by the newspaper's publisher, who says the publication needs the financial flexibility to survive a collapse in advertising revenue since the COVID-19 crisis took hold.
 "The tentative proposal would see rates reduced for the higher-paid Tier 1 group of employees by 20 per cent and 12 per cent for Tier 2 employees, with a floor preventing anybody from being paid less than minimum wage."
So, while the Free Press will not publish my letter nor, for that matter, have anything at all written about the enormouse gap that is now developing between haves and have-nots within society as a result of where you work, one wonders how much longer the Free Press itself can survive?