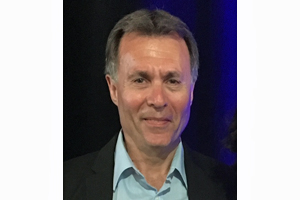 By BERNIE BELLAN
The above two stories on our website have to do with stories whose final resolution is up in the air. Of the two stories, the story about the future of Town Island is of much more importance.
It is of great concern to very many individuals, not merely individuals who have an association with BB Camp. Other organizations, including Camp Stephens and the Nature Conservancy of Canada have joined with the "Friends of Town Island" in attempting to negotiate an outcome to the potential sale of the remainder of Town Island that is still owned by the City of Kenora and which could satisfy all concerned parties, including the City of Kenora itself and those organizations and individuals for whom retaining Town Island in its natural state if of utmost concern.
In writing about this story, I have attempted to be scrupulously fair to all sides. While the future of BB Camp is obviously of huge importance to many readers of this paper, at the same time I have been attempting to present the City of Kenora's case as well. In instances such as this it is all too easy to cast public officials as villains who are intent on pushing ahead with development plans that could have a hugely negative effect on the interests of those organizations and individuals for whom protecting the environment is of paramount concern.
We see this issue played out on so many different levels all the time. For instance, can the Federal Liberal Government satisfy the concerns of environmentalists while at the same time that it is building a new pipeline across B.C. and now, while also contemplating whether to give the go-ahead to a massive new tar-sands project in Alberta?
How to resolve competing interests without acceding to all the demands of one side or another is a challenge at the best of times, but even more so when it now appears that we are already witnessing the dramatic effects of climate change. It may seem like a tenuous connection, but the fires raging in Australia magnify the impact on any issue that has the least connection to the environment – as does the Town Island story.
Granted, the optics of what the City of Kenora has done by inviting expressions of interest that might lead to the outright development of the last major island in the Lake of the Woods that has remained in a relatively pristine state look bad. Yet, Kenora had been working toward a resolution that would have been satisfactory to all concerned parties, albeit one that would have required the involvement of the Government of Ontario. In Kenora's defense, the fact that the Ontario government has refused to step in and provide what is really quite an easy solution to this dilemma is more than a little perplexing.
Back in 2014, when BB Camp was negotiating the purchase of 30 acres of Town Island, according to Aaron London the idea of BB Camp purchasing all of Town Island was brought up in discussions with a senior administrator in the City of Kenora. At the time, Kenora's position was that it preferred to negotiate an exchange of lands with the Province of Ontario whereby Kenora would acquire land equivalent in value to Town Island owned by the province, either in Kenora or adjacent to Kenora. In return, the province would have been expected to place Town Island into a conservancy trust that would leave Town Island in its natural state, free of development.
Unfortunately, while the Province of Ontario did have a program in place to do exactly that kind of land swap, that program was terminated before any kind of deal between Ontario and Kenora could be negotiated.
But, we're not talking about trading the island of Manhattan for similarly valued land here. In 2014, according to Aaron London, Kenora placed a value of $2.9 million on the rest of Town Island. (BB Camp paid $1.1 million for its portion of Town Island, which is roughly one-sixth of the land area of Town Island, so $2.9 million would have been a fair price to pay for the rest of the island, one would think.) In retrospect, it's a shame that Kenora didn't negotiate the sale of the rest of Town Island to BB Camp back in 2014. While nothing now would preclude BB Camp or another not-for-profit group from submitting a proposal to purchase the rest of Town Island, the danger is that a private developer may offer more. However, as I note in my article about the current state of affairs, Kenora now finds itself in a very difficult situation financially. Of course, all governments claim to be under financial pressures, but in Kenora's case, as my article explains, dealing with the challenges presented by social issues that were not nearly so apparent in 2014 has made the need to find new sources of revenue (beyond simply adding to taxes on an already heavily taxed property base) that much more pressing.
Ultimately, the Province of Ontario holds the key to finding a ready solution to this problem. If the holdup to Ontario's stepping in is bureaucratic inertia –which is what seems to be at the heart of Ontario's refusing to provide a solution thus far, then politicians should step in and override the bureaucrats who are holding up a solution.
Yet, we're in Winnipeg – and hold no sway over anything that goes on in Queen's Park in Toronto. Others closer to the scene do, however, and I'm glad to see that the Canadian Jewish News (following my suggestion to that paper's editor, Yoni Goldstein) has run a major piece by former Winnipegger Paul Lungen on the Town Island situation.
We've seen how stories like this have played out before. In writing about how the Asper Campus came to be built I noted the decisive role that former Premier Gary Filmon played in getting the former home of the Fort Osborne Barracks into the hands of the Asper Campus Corporation – for a very low price.
Kenora is very far from Toronto and I'm sure it doesn't take up too much interest for the vast majority of Ontario provincial politicians, but BB Camp alumni are numerous in Toronto. There isn't much time left to come up with a solution that would see Town Island kept in its natural state for posterity, but short of an "angel" stepping forward with an offer to purchase the island and preserve it in its natural state, Town Island's future as an unspoiled wilderness area may be doomed.
(Interestingly, it was in 2015 when an "angel" stepped forward with $900,000 to save the Gwen Secter Centre from being sold. Readers may recall that the National Council of Jewish Women, which owned the Gwen Secter Centre building at the time, had said it wanted the money to help fund some sort of "Winnipeg Jewish Recovery and Resource Centre" that would be a home for both Jewish and non-Jewish residents with addiction issues. We haven't heard much about those plans since then.)
So, we'll wait and see what happens with Town Island. If there any angels out there – just think: You can have an island renamed in your name and become a hero to BB Camp campers past and present – along with who knows how many other "Friends of Town Island" are out there.
As far as our other local news story on page 1 is concerned – about the lawsuit by the Winnipeg Board of Jewish Education against the parents of three former students at the Gray Academy, it's hard to believe that a matter which could have been resolved quite easily in Small Claims Court dragged on for over a year in Queen's Bench Court.
Without delving into the merits of the case, one can only wonder about the thinking that led whoever it was at the WBJE who decided this case needed to be heard in Court of Queen's Bench rather than Small Claims Court – which is almost always the venue for claims under $10,0000.
We don't know for certain what Justice Shawn Greenberg may decide when it comes to awarding the WBJE costs but, based on her written judgment, it appears most likely that she will award only $100 to the WBJE in costs. Thus, the likelihood is that the WBJE will end up paying its lawyer $10,000 to obtain a judgement of only a little more than $10,000. Sharp thinking there.