Are students and staff at either the University of Manitoba or University of Winnipeg feeling threatened since October 7?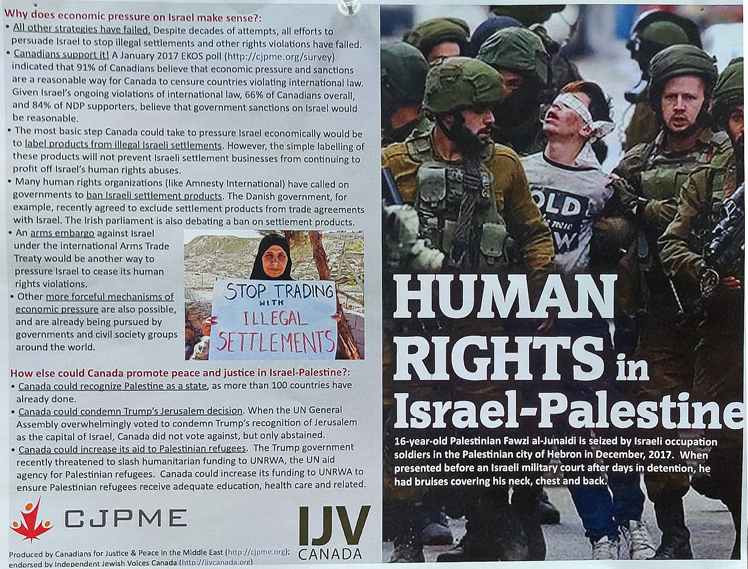 By BERNIE BELLAN With tensions heightened to unprecedented levels at some university campuses across the US and Canada as a result of the war between Israel and Hamas, I wondered what it's been like for students and staff at the Universities of Winnipeg and Manitoba this past month.
I set about contacting students, professors, and representatives of administrations at both universities.
As a preamble to writing about what I found out, it is important to explain that ten and a half year years ago, as a result of the efforts of Josh Morry, then a Commerce student at the University of Manitoba, a group know as Students Against Israeli Apartheid (or SAIA for short) was banned from the University of Manitoba campus.
Morry was able to use the University of Manitoba Students Union's own rules to bring about that result. Morry cited something called Policy # 2009: "UMSU does not condone behaviour that is likely to undermine the dignity, self-esteem or productivity of any of its members or employees and prohibits any form of discrimination or harassment whether it occurs on UMSU property or in conjunction with UMSU-related activities. Therefore, UMSU is committed to an inclusive and respectful work and learning environment, free from:
discrimination or harassment as prohibited in the Manitoba Human Rights Code;
sexual harassment; and
personal harassment."
Not much more was heard about the decision to ban SAIA from the U of M campus for years – until recently, when another anti-Israel group, this time with a different name but the same agenda as SAIA, organized a demonstration against Israel on October 13. The demonstration was in response to Israel's moves against Hamas following Hamas's massacre of Israelis and foreign nationals on October 7, along with the taking of what we now know were 240 individuals as hostages.
The name of the group this time is Students for Justice in Palestine (or SJP for short).
What this group has been able to do, however, is take advantage of the fact that it is not a registered group on the University of Manitoba campus and, as a result, both the university administration and UMSU say they are powerless to prevent it from holding demonstrations or from disseminating anti-Israel literature.
In what seems akin to a Catch-22 situation, in an email I received from Vanessa Koldingnes, Vice-President External at the university – in response to a question I posed to her about SJP, Ms. Koldingnes wrote, with reference to SPJ: "this group is not currently recognized as a registered student club by UMSU. This does not prevent this group from assembling peacefully or booking university space for events or displays, in accordance with UM's Use of Facilities policy."
Apparently, however, UMSU has refrained from banning SJP because, according to a source within Hillel, the Jewish students' organization at the U of M, SJP hadn't completed its application to become a recognized organization on campus. As the source told me, UMSU is taking the position that "oh well, they're not a club; we're not taking a position on them. There are fewer restrictions on unofficial groups than there are for official groups – for some reason." (I attempted to contact UMSU for a response, but did not hear back.)
In other words, because it hasn't been banned yet from the University of Manitoba – for engaging in exactly the same kind of behaviour as its predecessor organization, SAIA, which led to its being banned by UMSU, SJP will be allowed to conduct protests against Israel on campus – and have a table in the University Centre where its members will be allowed to disseminate anti-Israel and pro-Hamas propaganda.
In order to get a better feel for what's been happening at both university campuses, I went down to both – to the U of W on November 1 and to the U of M on November 2. I spent considerable time looking around to see whether there were any overt displays, either anti-Israel or pro-Israel, on both campuses.
Since news of the heightened dangers Jewish students at many campuses in the United States – especially at some Ivy League schools, in particular Cornell, along with York University here in Canada, have been facing, I wondered what Jewish university students in Winnipeg – or professors, for that matter, have been experiencing these past four weeks.
When I attended both universities I was quite expecting to see the kinds of fanatically anti-Israel posters that have been commonly displayed at so many American universities. I was pleasantly surprised to see that there were no posters of any kind visible at either university – neither anti-Israel nor pro-Israel.
I had heard, however, that students at the University of Manitoba who had been wearing visible Jewish symbols, such as a kippah or Star of David, had been subjected to harassment at that university, including being spat upon.
In order to find out first-hand what it's been like for Jewish students at the U of M these past four weeks, I made my way to the Hillel office in the University Centre. When I entered the quite small office I was surprised to see so many students – there must have been at least 20, crammed into such a small space. It was lunch hour, however, and many of the students that I saw were eating their lunches. Several of them were wearing kippot or Stars of David.
I was able to speak with one of the students (who asked that I not identify them by name; they were naturally concerned for their safety and when I told them that I was also going to post this article to our website, we both agreed that, for their sake, they should remain anonymous).
During the course of our lengthy conversation, the student told me several things about what life has been like for Jewish students at the U of M. I asked whether there have been any incidents involving Jewish students and members of Students for Justice in Palestine. I was told that whenever Jewish students (who are identifiably Jewish because they're wearing either a kippah or Star of David) "go up to them" and try to engage in dialogue, "they're told, 'No, I don't walk to talk to you – go away.' On top of that," the source said, "they're putting out documents saying ''all Israelis are supremacists, all Israelis are settlers.' "
Beyond the kinds of literature disseminated by SJP, I was curious to know whether there have been reports of Jewish students or professors being threatened, either verbally, physically, or on line. I was told that one Jewish professor at the University of Manitoba is especially nervous because of threats that professor has received, but was offered no specifics. I was also told about a Zoom call that took place Wednesday evening, November 1, in which a number of different professors from both the U of M and the U of W participated, sharing their recent experiences with antisemitism on campus. The source with whom I was speaking gave me the name of one professor at the University of Winnipeg who, the source suggested, might be able to share their recent experience with antisemitism.
I contacted Haskel Greenfield, Head of Judaic Studies at the University of Manitoba, to ask him whether he's personally experienced any acts of antisemitism since October 7 or whether he knew of any professors who might have experienced any.
On Friday, November 3, I received an email from Haskel to which he attached a poster that had been put up opposite his office in the Fletcher Argue building at the U of M.
Haskel also sent me a copy of an email that he had just sent to a number of different individuals at the U of M:
"I am making a formal complaint that I am being targeted with hateful messages. Thursday morning, I found this poster posted on the wall opposite my office door in Fletcher Argue 447. As coordinator for Judaic Studies, I am being targeted and not protected by the UofM. It is shameful and frightening at the same time
"This was put up by a group that advocates the destruction of the State of Israel and all Jews, regardless of where they live. It is funded by known terrorist organizations as well. This poster openly advocates for the policies of BDS (Boycott, Divest and Sanction Israel and Jews) which is named as an example of an antisemitic policies by the government of Canada.
"I think it is time that such groups be banned from being on campus as they are promulgating hate speech, just as UMSU did 10 years ago, and how the entire state of Florida has done because SJP openly supports terrorists (just as they do on this campus as they have put out flyers telling students to take up the call of the military wing of HAMAS). No one else on my floor had such a notice put up opposite their door.
"Maybe it is time to consider beefing up security for Jewish professors and students, and to limit access to the 4th floor of FA, especially after the recent break-ins and homeless people sleeping there. I have to keep my doors locked at all times now given the lack of security and dangerous people prowling the hallways.
"I have removed the offensive poster from the wall. I am attaching a copy for you."
In response to Haskel's email, I emailed a question to Vanessa Koldingnes, in which I asked, "I see that the poster has IJV on the bottom as well as CJPME. I wonder what the university's policy is re allowing either of those groups to put up posters on campus?"
Ms. Koldingnes responded, "I can confirm these posters were not approved. When security observes a poster without stamped approval, it is removed."
I also contacted the professor at the University of Winnipeg who, I was told by the Hillel representative, had been part of that Zoom call on Wednesday evening and had mentioned antisemitism at the U of W. That professor did respond (and again, the professor preferred to remain anonymous). They wrote though, that I was misinformed by the Hillel representative; they have not encountered any overt forms of antisemitism at the U of W.
In the email sent to me by that professor, they wrote: "I have not seen any direct or overt forms of antisemitism or anti-Israel propaganda." Instead, they referred to "the covert or systemic forms of antisemitism that we've experienced at the university. Anecdotally, some students have told me they feel unsafe, and one mentioned a professor downplaying antisemitism. But, again, these are anecdotes and I don't have any evidence to prove this.
"I will say, however, that I see colleagues on social media calling the flag of Israel fascist (which should concern anyone who sends their children to Jewish schools, goes to the Rady JCC, or who attends a synagogue, all of which are places that fly the flag of Israel.) The same colleague also refers to Israel on social media as 'whiteness,' but there are issues of academic freedom that come into play here; and, this is something, however, that I have already discussed with the Human Rights and Diversity Office at the university, with whom I have a meeting next week."
While Jews are experiencing new and unprecedented levels of antisemitism throughout the world, and there has been at least one incident reported by the Winnipeg Police Service about a bullet being shot through the window of a Jewish-owned home, the situation in Winnipeg has not, so far, been shown to be as dangerous for Jews as it is in so many other cities. Granted, the level of vitriol on social media has shot through the roof. So many of us have seen absolutely vile antisemitic posts on social media – some originating in Winnipeg, but aside from that one very scary incident of a bullet being fired through a window, along with other reports of swastikas appearing at certain locations, we haven't received reports of the kind of threats against Jews here that have become widespread in other parts of the world.
And, while Jewish students and professors at our two major universities may be feeling insecure these days, relatively speaking, Winnipeg students have not seen anywhere the level of overt antisemitism that has reared its ugly head at so many other campuses throughout North America.
Congregation Etz Chayim says good bye to 123 Matheson Ave.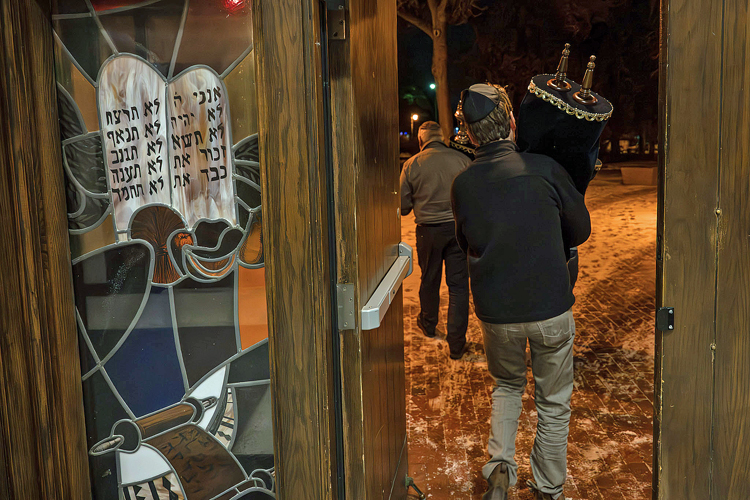 By BERNIE BELLAN After 71 years of serving as the home for first the Rosh Pina Synagogue, then for the past 21 years as the home for what was the merger of three different congregations – Rosh Pina's, along with the Bnay Abraham and Beth Israel, the Etz Chayim Congregation held its final service on Wednesday, November 29.
You can read the story by CJN writer John Longhurst elsewhere on this site (https://jewishpostandnews.ca/rss/congregation-etz-chayim-in-winnipeg-says-a-bittersweet-farewell-to-their-old-building-as-they-prepare-to-move/) along with our earlier story about the sale of the building to an Eritrean Church (https://jewishpostandnews.ca/faqs/rokmicronews-fp-1/former-congregation-etz-chayim-synagogue-building-to-become-eritrean-orthodox-church/), but here are some pictures from the final service.
(Photos courtesy of Keith Levit)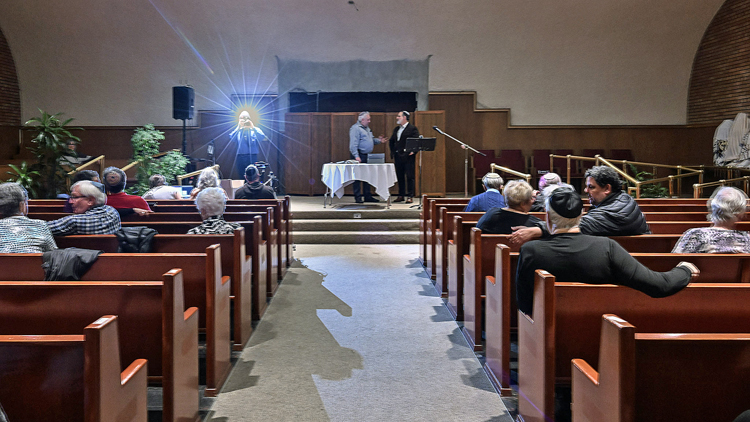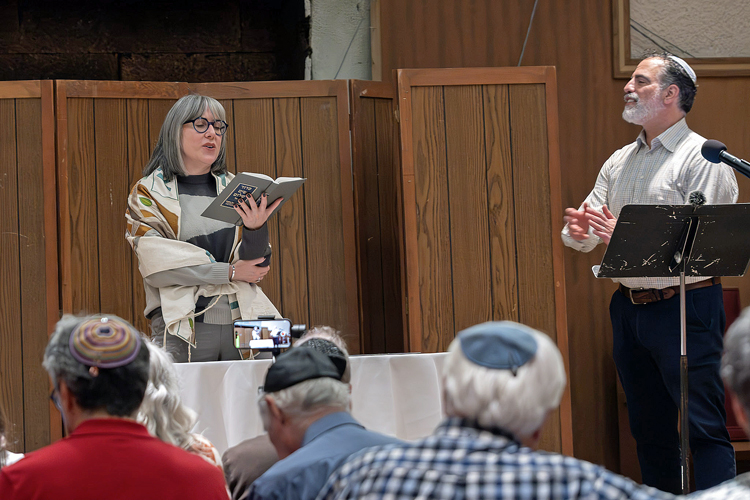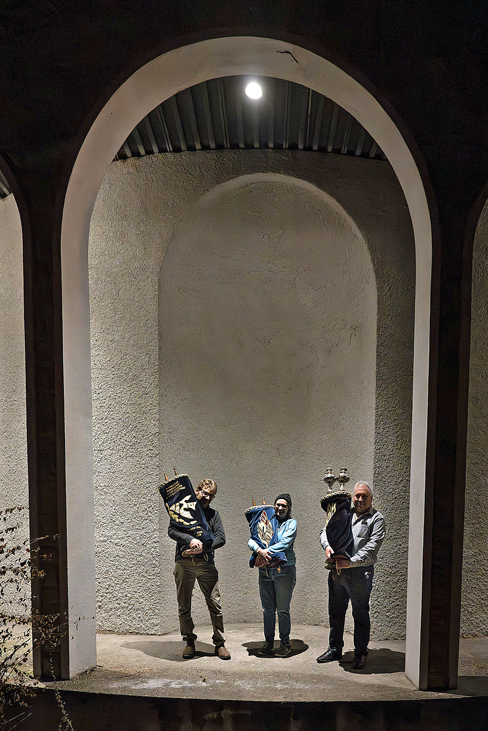 Israel report by former Winnipegger Bruce Brown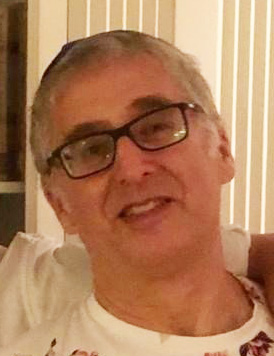 By BRUCE BROWN (posted Nov. 28/23) Was driving home from work the other day.  Pre-ceasefire.  Left the office early to reduce driving time in the evening hours.  Hamas likes their 6PM missile barrage and I'm honing my missile-avoidance routine.
 
Was listening to talk-radio… but kind of had enough of the news.  Too much war talk and its getting a bit overwhelming.  So switched to Spotify and up popped Supertramp – the Logical Song.  For sure how 'wonderful, beautiful, magical' life once felt.  Before Oct 7th.  Before Hamas. 
 
Then, as if on cue.  I gaze towards the sky.  And saw missiles flying overhead.  At first it didn't really click. And then.  Yikes!  I quickly switched back to the news.  Where, in a very calming voice, they were announcing areas under missile attack.  Which is another reason to listen to the radio while driving during war – real-time information.  Lesson learned.
 
Suddenly my smartphone's flashlight started flashing.  Which was pretty darn cool!  And there I was, on Star Trek.  Standing on the bridge.  Even recalled the vessel number – NCC-1701. There I was with Captain Kirk.  No!  I was Captain Kirk.  Dr. McCoy by my side.  Sulu and Chekov at the controls.  The Klingons were attacking.  And Mr. Spock -standing to the side- was calmy advising the attack coordinates.  No Wait!  That was the radio announcer.  Seriously.  This all took place within a split second in my over-active imagination.
 
The flashing continued.  Then I realized my cellphone was communicating with me.  Warning of danger.  I have the Home Front Command application which sounds an amazingly loud alarm during a missile attack in my area.  But changing between the radio and Spotify prevented the siren from going off.  So instead, the phone activated my flashlight.  Sending out an S.O.S.  Now how neat is that!  In a geeky sort of way.  Like for someone who imagines himself on Star Trek during a real-life missile attack.
 
Then.  Reality set in.  There were Home Front Command instructions to follow.  Momentary-panic set in.  Where was my wife.  To tell me what to do.  Like she always does…but that's another story.  This time I wanted her there, instructing me. 
 
All these thoughts racing through my mind in milliseconds.  As I calmly slowed the car and veered to the shoulder.  Like other cars around me.  I put on the blinkers.  More flashing lights but the bridge of the U.S.S. Enterprise now a distant thought.  Looking both ways I left the car and hopped over the road- barrier.  Moving away from the car.  Although probably not far enough.  Because there was a steep decline just below.  It was getting dark and, suffering from poor night vision, I didn't want to trip and hurt myself.  I heard my son laughing at me. "Nerd!" he called out.  But that was just my imagination.
 
I should have laid flat.  Prostrating myself for maximum protection.  But it rained earlier that day, the ground was wet and I didn't want to get muddy.  '"Nerd!"  This time it was my daughter in my mind's eye.  "Okay," I said to no one in particular.  "I'll squat."  Good enough…but not really.
 
The family in the car ahead were huddling together but too close to their vehicle.  I shouted for them to move further away.  But they didn't react.  Probably didn't understand me, especially given my still heavily accented Canadian Hebrew.  This time I heard both my kids.  Teasing me – thirty years and still talk like an immigrant!  "Hey, they just don't hear me."  I said to the darkness.  Otherwise it was very moving seeing the father crouching down on top of his brood, in a protective sort of way.  "Isn't that touching." I said to my wife.  "For sure." She said somewhat sarcastically in the back of my mind, "I know you'd do the same."  
 
Then it was over.  The sky went quiet.  People returned to their cars.  The nestled family broke apart and entered theirs.  We should have stayed in place several more minutes.  Ten minutes is the recommended time.  But it was dark.  Getting late.  Also a bit cold.  I just wanted to get home.  Back to the real chiding of my kids and to my wife… somehow longing for her ordering me about.
 
A few minutes later my wife called.  Making sure I was safe.  And then routine set in.  "Don't forget to pick up some milk and bread from the corner store."  She instructed me.
 
Um Israel Chai
 
Bruce Brown.  A Canadian. And an Israeli.  Bruce made Aliyah…a long time ago.  He works in Israel's hi-tech sector by day and, in spurts, is a somewhat inspired writer by night.  Bruce is the winner of the 2019 American Jewish Press Association Simon Rockower Award for excellence in writing.  And wrote the 1998 satire, An Israeli is….  Bruce's reflects on life in Israel – political, social, economic and personal.  With lots of biting, contrarian, sardonic and irreverent insight.
 
Jewish community holds solidarity rally November 25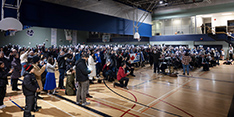 The Jewish Federation of Winnipeg held a rally in support of Israel on Saturday evening, November 25.
A number of speakers addressed the crowd of 800, including Rabbi Yosef Benarroch of Adas Yeshurun-Herzlia Congregation; Members of Parliament Ben Carr & Marty Morantz; Yolanda Papini-Pollock of Winnipeg Friends of Israel; Paula McPherson, former Brock Corydon teacher; and Gustavo Zentner, President of the Jewish Federation.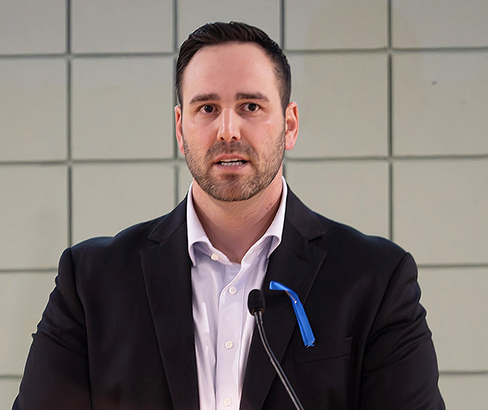 Click here to watch Ben Carr's remarks: https://www.youtube.com/watch?v=crfREGNRKfg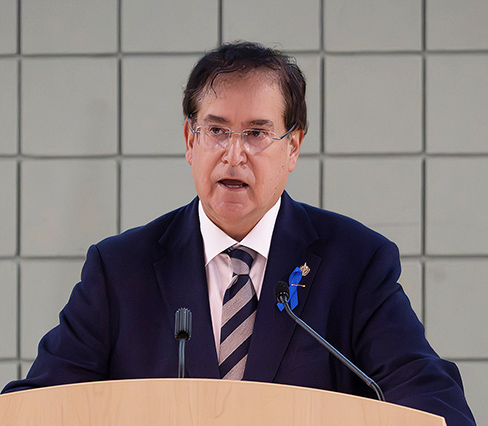 Click here to watch a video of Marty Morantz's remarks: https://studio.youtube.com/video/zHzC-iaqivg/ed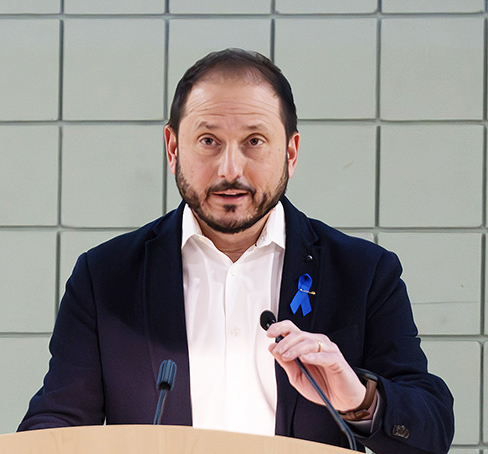 Click here to watch a video of Gustavo Zentner's remarks: https://www.youtube.com/watch?v=L3M_cCYuLgs