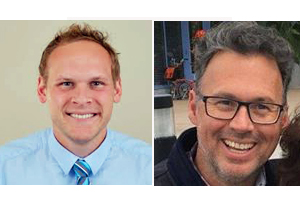 By BERNIE BELLAN
A story that we have been following closely has taken an interesting twist. In the case of the looming sale of that portion of Town Island which is not already owned by BB Camp, the City of Kenora has clarified that if the rest of Town Island is sold, it will not be sold to more than one purchaser.
In a news story reported in Kenora Online on December 20, it was reported that City of Kenora Manager of Development Services Adam Smith said that, if the island were to be sold, it "will be sold as a whole (emphasis mine), with the exception of the B'nai Brith Camp property which won't be affected.
" 'I think there might be some misinformation in relation to us proceeding with subdividing the island. We will be selling it in its entirety, at least the part of the island that we own. If a purchaser did come in and wanted to divide the island, there is a process they would have to follow through the ministry of municipal affairs and housing,"
" 'I think people may be perceiving that once it is acquired, or purchased through say a private party, right away they would immediately be able to commence with development. There is further due diligence, especially through en environmental perspective that would have to be completed,' he said."
However, in the original Expressions of Interest/Request for Proposals that the City of Kenora posted in September, the wording of the EOI/RFP said Kenora would… sell the lands to an interested party who is prepared to immediately undertake an appropriate development (emphasis ours) that complies with all relevant regulations and procedures."
We asked Adam Smith to clarify the apparent contradiction between indicating that a purchaser would be expected to undertake "an immediate development" and the story that appeared in Kenora Online on December 20.
Smith responded: "That has been a standard line in our EOI ads and has since been removed. It is more reflective of properties within town for which we would like to see a project move ahead right away."
As well, the Canadian Jewish News has also reported on the story. In a December 30 story written by Paul Lungen, it is reported that Kenora Mayor Dan Reynard said that "there's nothing in the city's request for proposal that requires the island be turned over to developers. The city is open to receiving bids from stakeholders who wish to retain the island in its undeveloped state."
The CJN story also noted that following an October meeting with the "Friends of Town Island", the City of Kenora had "agreed to extend the deadline for bids until the end of January, to give the stakeholders more time to look into a bid." (In our story in the December 25 issue, we merely noted that the deadline for receipt of proposals was January. We were not aware that the deadline was the "end of January".)
In an email dated December 31, however, City of Kenora Manager of Development Services Adam Smith would not confirm whether any proposals for the purchase of Town Island had been received yet.
I did ask Smith though whether the City of Kenora had received an offer from BB Camp to purchase the rest of Town Island in 2014, which is when the camp purchased 30 acres of the island. He responded that he did "not have any knowledge of offers to purchase the rest of the island in 2014."
Yet, in a CBC story about the proposed sale of Town Island it was reported that, according to Aaron London, "BB Camp has inquired about buying the rest of the island in the past, but camp officials were told it would be transferred to a public trust."
In a subsequent email to me London did confirm that there had been discussions involving a member of the City of Kenora's administration back in 2014 about BB Camp purchasing Town Island in its entirety.
As we also noted in the story that we published in our December 25 issue, moreover, according to a 2014 story in Kenora Online, a spokesperson for the City Council of Kenora had said that "they (the city council) are committed to preserving Town Island in its current natural state and protecting the fishery and natural habitats on and around the island."
However, in the intervening years between 2014 – when the sale of Town Island was averted and BB Camp was able to purchase 30 acres of Town Island (leaving 156 acres still owned by the City of Kenora) – and the present day, the City of Kenora has found itself subject to much increased social and financial pressures due to a variety of factors.
In a report issued by the Ontario Human Rights Commission in September 2019 which was titled "Report and recommendations on homelessness in Kenora", it was noted, among other findings, that "Kenora is facing an immediate homelessness and drug addiction crisis which has a disproportionate impact on First Nations people who live in the city. (It's a crisis where loss of life is foreseeable). The immediate crisis is related to:
o the forced displacement of vulnerable people, including people with addictions and mental health disabilities, who had been living in a substandard low-rise apartment building (Lila's Place), coupled with fires that demolished two other low-income apartments in recent years
o the recent arrival of methamphetamine ("crystal meth") from Winnipeg and associated health and safety-related issues
o the closure of other emergency shelter services at the Fellowship Centre due to lack of sustainable funding.
In the CJN story, Kenora Mayor Dan Reynard noted his frustration with the Province of Ontario and the province's unwillingness to become involved in helping to provide a solution to the Town Island situation. According to the CJN story, Mayor Reynard said "talks with the province went on for years, 'but it just seemed to get bogged down in the system.' In the meantime, 'we've got this asset and a big infrastructure deficit within the community,' he said."
The 2019 budget passed by the City of Kenora included a major increase in expenditures for policing. As Mayor Reynard explained in a story reported in Kenora Online in March 2019 "$650,000 of the $900,000 in tax increases approved weren't within council's control, including more than $400,000 related to an increase in policing costs.
"The increase is connected with a rise in calls for service, the mayor said. The OPP have said the increase in calls for service is related to the introduction of crystal meth, and there has been a related increase in petty thefts – including break-ins – officers say is associated with the drug."
Thus, while many readers are no doubt concerned that Town Island's future may be in jeopardy, it is important to be aware of the many factors that have led to this current situation, especially the much increased difficulties in which the City of Kenora finds itself.