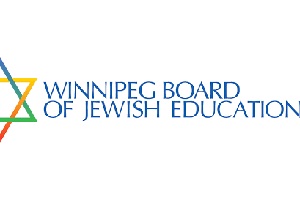 By BERNIE BELLAN
A story about which we have been reporting since December 2018 has been the lawsuit brought by the Winnipeg Board of Jewish Education against Ido and Rochelle Raam for unpaid tuition relating to the 2017-18 school year.
In a judgment delivered by Justice Shawn Greenberg on December 17, 2019, Justice Greenberg found in favour of the plaintiff (the WBJE) in the amount of "$7,450 plus pre-judgment interest and post-judgment interest at the agreed rate."
The lawsuit attracted considerable interest for a number of reasons: It is only the second time in its history that the WBJE has gone so far as to sue anyone for unpaid tuition; the lawsuit was filed in Court of Queen's Bench rather than Small Claims Court – which is the usual venue for lawsuits claiming less than $10,000.
In a 20–page decision Justice Greenberg repeatedly indicated that she accepted evidence given on behalf of the WBJE that the Raams were in default of tuition payments owed for three children who had been attending Gray Academy in the 2017-18 school year.
Justice Greenberg wrote: "In my view, the evidence is clear. The Raams were provided bursary assistance that decreased the tuition payable for their three children to $14,950. Their request for further financial assistance was not considered because they did not provide the financial disclosure necessary to support their application. To date, the Raams have only paid $7,500 towards tuition leaving $7,450 payable."
However, Justice Greenberg went on to suggest that the costs that will be awarded to the WBJE will only amount to $100. She noted that "Plaintiff's counsel indicates that, although the plaintiff's full legal costs to date are $12,000, it is only seeking costs of $10,000." Yet, Justice Greenberg added, "the costs sought must be reasonable. A plaintiff cannot…seek re-imbursement for a costly procedure when a less expensive procedure would suffice" (emphasis mine).
"Plaintiff's counsel argued that the legal costs to her client would be the same whether this matter proceeded in this court or Small Claims Court. I find it hard to believe that she would have billed the plaintiff $12,000 for a small claims hearing. But, in any event, the issue in assessing costs is not what is reasonable for the lawyer to bill the plaintiff, but what is reasonable for the defendant to pay."
Justice Greenberg noted at the end of her judgment, however, that she will defer final "consideration of the costs issue" until the lawyer for the plaintiff (Alyssa Mariani) has an opportunity to make an argument that she is entitled to higher costs because the defendants were given the opportunity to settle the lawsuit.
As it is, the WBJE may end up paying more in legal costs than it would stand to recoup from the actual judgment.
As we noted in a story published in July 2019, the original statement of claim filed by the Winnipeg Board of Jewish Education back in 2018 against the Raams was for $9,383.93 (which included interest accrued to that point). As we noted in our Dec. 26 issue, we wondered why that statement of claim had been filed in Court of Queen's Bench rather than Small Claims Court (which can deal with claims up to $10,000). We sent an email in December 2018 to David Borzykowski who, at the time, was Director of Marketing & Communications for Gray Academy, asking that question. The response we received was: "As this matter is private, we have no comment, and we will have no further comment."
Subsequently, however, as we noted in that July 2019 issue, on March 5, 2019 a new statement of claim was filed by the WBJE against the Raams, this time for $11,307.78. At the time that the new statement of claim was filed, we sent an email to Borzykowski, asking why the amount being sought in March was so much higher that what was being sought in the statement of claim filed in December. (It couldn't have been because of further interest accumulated since the rate of interest for unpaid tuition was set at 1.5% per month.)
We further asked whether there was any limit as to how much the WBJE was prepared to spend in contesting this lawsuit. No response was received.
We contacted Ido Raam to see whether he will appeal the court's decision. Ido says he is considering it, but he feels sorry for Gray Academy and how much they've spent on legal fees already.