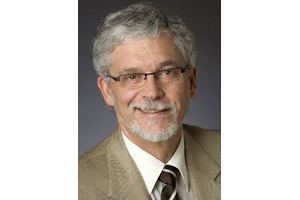 By BERNIE BELLAN ISBER stands for the International Society for Biological and Environmental Repositories.
What does that mean, you might ask?
According to its website, ISBER "is the only global forum that addresses scientific, technical, legal, and ethical issues for biobanks and biorepositories."
What are biobanks?
"Biobanking refers to the process by which samples of bodily fluid or tissue are collected for research use to improve our understanding of health and disease. Other information, such as height, weight and questions about things that may have a bearing on health (e.g. family history and lifestyle) may also be recorded at the same time, to provide the context for the samples. Often the samples are kept indefinitely or for several years, depending on the study, so that long term future research can be carried out. The researchers may track the health of the participants by looking at their past and future medical records, but only if people have given them permission to."
At the upcoming ISBER Annual Meeting, which is to be held in Atlanta from May 17-20, Winnipeg's Dr. Brent Schacter will be honoured with the ISBER 2022 Distinguished Leadership and Service Award.
With a long and respected career, Dr. Schacter has been involved in many different facets of cancer research and care. Here are just some of the areas in which Dr. Schacter has been involved: "Professor Emeritus in the Department of Internal Medicine of the University of Manitoba and member of the Department of Medical Oncology and Hematology at CancerCare Manitoba. He has published 90 manuscripts and over 100 abstracts and made about 70 invited presentations. From 1993 to 2003 he was President and CEO of CancerCare Manitoba. He then became CEO of the Canadian Association of Provincial Cancer Agencies (CAPCA) from 2003 until 2008. In addition, Dr. Schacter has been a "recipient of the Queen Elizabeth II Golden Jubilee Medal, the Canadian Cancer Society Award for Excellence in Medicine and Health, and the Doctors Manitoba Distinguished Service Award."
As well as the contributions he has made in the area of cancer care and research, Dr. Schacter has also made his mark in our local Jewish community and the Winnipeg community at large.
"He is a board member of Congregation Shaarey Zedek and chairs the Cemetery Committee. He is a past president of the congregation. He is a member of the board of the Jewish Federation of Winnipeg and is vice chair of the Allocations Committee. He is a member of the board of CancerCare Manitoba and chairs the Advisory Medical Board of CCMB. Nationally he is a member of the national board of the Canadian Friends of the Hebrew University."
His list of accomplishments could fill the rest of this page, but in being honoured by ISBER, Dr. Schacter is cited for the following contributions specific to the area of biobanking:
"He was a member of the Board of ISBER, the International Society for Biological and Environmental Repositories) for eight years and served as its President for 2016/17. He has served on a number of committees for ISBER.
More recently, he has chaired the QBRS Steering Committee of ISBER since its inception and led the development and diffusion of the Qualification in Biorepository Science qualification examination for biobanking professionals.
He has been a member of the SCC Mirror Committee for ISO TC276 and in that capacity participated in the writing group that created and published ISO20387 – Biotechnology-Biobanking-General requirements for biobanking in August 2018. He also participated in the preparation of ISO/PDTR 22758- Biotechnology-Biobanking- Implementation Guide for ISO 20387 and has participated in editing other related ISO standards for biobanking."
In an email I asked Dr. Schacter whether there is something specific that he could mention as a reason for him receiving this particular award.
He responded: "I am receiving the award primarily because of my role as the Chair of the QBRS Steering Committee in the inception, development and diffusion of the ISBER/ ASCP BOC QBRS Exam (International Society for Biological and Environmental Repositories/ American Society of Clinical Pathology Board of Certification Qualification in Biorepository Science) which is available to biobanking professionals worldwide as an online examination. This is the first examination developed to qualify biobankers as technically and intellectually meeting the accepted standard to do biomedical work in biobanking. It also acknowledges my contributions to ISBER as a Board Member for eight years, on the Executive Committee for three years and President of the Society ( 2016/17)."
One final note: Dr. Schacter will not be attending the ISBER meeting in person, he noted in his email.