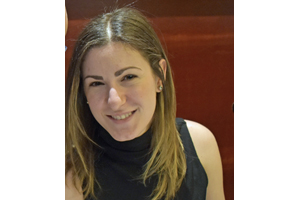 By MYRON LOVE Autism can be a difficult diagnosis that can put a tremendous strain on a family. While the focus for parents, healthcare workers and other support services is rightly on helping the affected child to navigate life, the impact of a sibling with autism on other children in the family may be overlooked.
Dr. Cara Katz and her research colleagues are hopeful that a new research project upon which they have embarked will perhaps help rectify that oversight.
The daughter of Fay Lynn and the late Dr. Philip Katz, along with her team of four, recently received a grant from the Manitoba Medical Service Foundation to study "sibling outcomes among probands with autism spectrum disorder".
(A "proband" is defined in medical terminology as the "first affected family member who seeks medical attention for a genetic disorder".)
"We submitted our grant application a year ago," says Katz, who is just completing her child and adolescent residency training. "During my training in family therapy, I found myself working with families of children with autism," she notes. "It seemed to me that potential problems of other siblings were not being talked about.
"Our research project is intended to study how the siblings of children with autism are affected and what we in the medical field, or beyond, can do to help."
She points out that there is already data that has been collected and is housed at the Manitoba Centre for Health Policy. "We will use statistical methods to identity a number of siblings of children with autism and follow the data over 10 to 14 years, examining areas such as school performance, drug use and depression to help us better understand what problems may be arising and bring the issues to the attention of stakeholders such as parents, healthcare workers and educators."
She notes that this is the first study of this kind and will hopefully spur further research in this area.
She reports that the study is scheduled to take about 12 months.
Katz is looking forward to practicing psychiatry with a focus on children and adolescents.