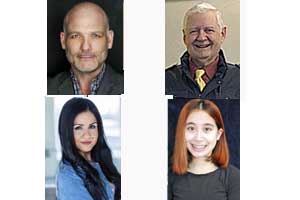 We received an email from Rainbow Stage Artistic Director Carson Nattrass pointing out the many connections our Jewish community has to Rainbow Stage's current production, "The Hockey Sweater," including:
• Four Jewish cast members, including lead Kevin McIntryre, Harry Nelken, Rochelle Kives, and Hannah Schaeffer.
• The musical was developed with the support of the National Creation Fund which was initially funded by Gail Asper.
• Production played at the Babs Asper Theatre in Ottawa.
MONTREAL CONNECTION
• The musical is written by Emil Sher and was commissioned by The Segal Centre for Performing Arts in Montreal.