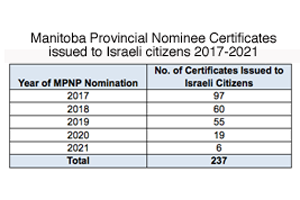 By BERNIE BELLAN From time to time we've had articles on this website that refer to the Provincial Nominee Program (PNP). If you're not familiar with that program, here's a summary of how it works:
Although the Federal government is ostensibly responsible for immigration to Canada, beginning in 1998, the Federal government (when the Minister of Immigration at that time was our own Lloyd Axworthy), allowed Manitoba to "nominate" a small number of individuals to immigrate to Manitoba, to fill labour needs in the province at that time.
Here is how the program first began, according to information on a Province of Manitoba website, and how it has developed since:
"Manitoba was the first province to launch a Provincial Nominee Program (PNP) in 1998. As a small province with few newcomers, it needed the PNP to promote itself as a destination of choice to skilled immigrants. Since then, Manitoba has been a tremendous immigration success story. Thanks to the Manitoba PNP, immigration has played a major role in Manitoba's population, labour force, and economic growth.
"The Manitoba Provincial Nominee Program (MPNP) was Canada's first PNP. It became a permanent immigration program in 1998.
"The program launched to help grow the province's economy through immigration, based on their economic and labour market needs.
"In its first year, the MPNP welcomed 418 new immigrants. Today, the province nominates more than 4,000 new immigrants through the program per year. (Ed. note: The information on the website where we obtained information about the PNP is now quite out of date. The province nominated 6,275 individuals as candidates for immigration under the program in 2021.)
"Manitoba has been very successful with the MPNP. In fact, without it, Manitoba's GDP would be up to 30 per cent lower.
"Manitoba is also popular among newcomers. Having a friend or relative in Manitoba helps you to immigrate through the MPNP. In addition, over 90 per cent of provincial nominees get a job in their first year. The province's retention rate is high with almost 90 per cent choosing to stay in the province.
"The Manitoba Provincial Nominee Program (MPNP) seeks recent graduates, skilled workers, businesspeople and their families with the intention and ability to successfully settle and economically establish in Manitoba as permanent residents. Manitoba makes it easy to immigrate and settle in our province.
"The Skilled Workers Stream is locally driven and based on the needs of Manitoba employers. We select internationally trained and experienced workers who have the skills needed in the local labour market, and nominate them to receive Canadian permanent resident visas to settle and work in Manitoba."
Under the program, prospective immigrants are granted "points" based upon various criteria that they meet. Points are given for skill levels, educational background, and whether they have family members already living in Manitoba.
In 2016 immigration consultant Eka Mednikov wrote an article for our paper describing how important the Provincial Nominee program has been in helping Israelis, in particular, move here. Eka also explained how the Jewish Federation has worked hand in hand with the provincial government to bring newcomers here:
"The Jewish Federation of Winnipeg has the option to support applicants interested in settling in Manitoba and become part of the Jewish community in Winnipeg. The minimum requirements are: Jewish life style, being between the ages of 21 and 45, a post-secondary education, two years of work experience and knowledge of English. Eligible applicants are asked to travel to Winnipeg for an exploratory visit during which time they will attend an interview with a Jewish Federation representative and a Manitoba Provincial Nominee Program Immigration Officer. Due to very high demand, to obtain permanent Canadian residency under this program might take between three to five years.
"Applicants who have family members who have resided at least one year in Manitoba can use the support of their family members for their immigration process. Interested applicants are screened according to a points system that is based upon the age, education, work experience and level of English of the applicant.
"The friends' support stream is very similar to family support with one unfortunate difference: Points granted for having friends in the province are minimal and in the past two years I haven't seen anyone able to move here relying upon friends' support.
"Foreign workers coming to Manitoba on a work permit are eligible to apply for residency under the Manitoba Provincial Nominee Program after six months of continuous employment and a job offer from a Manitoba employer. This is the way used by many truck drivers to move to Canada from Israel."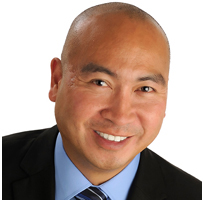 Recently we were contacted by a representative for Jon Reyes, Minister of Advanced Education, Skills and Immigration for the Province of Manitoba, who told us that, after a lull period in the Provincial Nominee program that came about in 2020 as a result of the onset of Covid, the province is now accepting a large number of immigrants through the program once again.
We were curious to know how many immigrants had been coming from Israel under the program, so we posed some questions to Minister Reyes.
We asked the Minister: "How many immigrants is the province hoping to bring in under that program this year?"
Minister Reyes responded: Last year, the Manitoba Provincial Nominee Program (MPNP) nominated a record 6,275 candidates as individuals who can then apply to Immigration, Refugees and Citizenship Canada for permanent residence. The program's nomination allocation has not been finalized for 2022. The Manitoba government is waiting to receive its MPNP 2022 allocation from the federal government in the near future."
We asked the Minister how many immigrants from Israel have come here through the PNP?
In the table accompanying this story you can see the number of Israeli citizens who have come to Manitoba under the Provincial Nominee Program between 2017 and 2021. The drop-off in numbers in 2020 and 2021 is directly attributable to the onset of Covid. Many individuals who had contacted the Jewish Federation about coming to Manitoba under the PNP delayed coming here for exploratory visits.
We also asked the Minister this question: "Are there particular classes of immigrants that Manitoba is wanting to recruit? e.g., computer programmers, nurses, etc. (also good hockey players)"
The Minister responded:
"The MPNP is an economic program that aims to address labour market needs by nominating skilled workers and business investors who satisfy program criteria – and who are employable in their areas of professional experience – across all industry sectors.
"Based on the Manitoba government's Labour Market Outlook 2021-2025 and recent Manitoba occupations gap analyses for the 2022-2026 period, the need for the following occupations is expected to be acute until 2026, given new and expanding businesses and organizations and replacement of retiring workers:
· Retail salespersons
· Transport truck drivers
· Nurse aides, orderlies and patient service associates
· Retail and wholesale trade managers
· Registered nurses and registered psychiatric nurses
· Food counter attendants, kitchen helpers and related support occu- pations; and
· Elementary school and kindergarten teachers
Going forward, the Jewish Federation of Winnipeg is anticipating quite a large increase in the number of immigrants who will be coming here under the PNP. As Dalia Szpiro, GrowWinnipeg Director for the Federation, told me recently, there is a large backlog of prospective immigrants who delayed coming here for exploratory visits. In the past little while many individuals have now been coming here on those exploratory visits.
In our next issue we hope to have detailed information from the Federation about the number of individuals who are hoping to come here under the PNP with the assistance of the Jewish Federation.