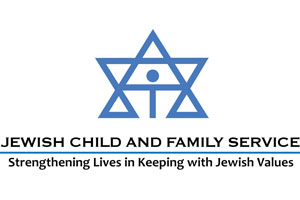 By BERNIE BELLAN Jewish and Child Family Sevice is a multi-faceted organization providing services to individuals in a host of different areas.
One of the areas in which the expertise of JCFS staff is proving to be most effective in these extraordinarily difficult times – even as we begin to ease up on the incredibly stringent restrictions under which most of us have been living, is in the area of counselling.
Recently I spoke with Shelley Levit, who is Supervisor of Counselling Services at JCFS and who herself is a professional counsellor.
I began our phone conversation by asking Shelley how the counselling staff has been adapting to the changed environment – from being able to see clients in person to having to speak to them over the phone or perhaps on a computer.
Shelley explained: "We've been busy – working remotely. We're trying to develop new and creative ways to connect with clients to try to meet their needs.
"In that vein," she added, "what we're doing is offering three free counselling sessions to individuals – in both the Jewish and general communities because our counselling program is the only program in the agency that's being offered to the general community as well as the Jewish community.
Shelley continued: "That's because it's operated on a fee for service basis – on a sliding scale, so people pay anywhere from $10-95 per session.
"It's clinical counselling that we're talking about. This would be similar to going to a private therapist. Offering counselling on a sliding scale basis is something that you don't see often, other than with a few other agencies in the city.
"It's something that's usually in high demand," Shelley observed, "but right now we have to get the word out about these services.
"A lot of people think that because we're a Jewish agency," she said, "they can't access these services – and that's not so. People say it's the best hidden secret once they get to our services and they experience them for themselves, and they say: 'Wow!'
"We have a shorter wait list than services offered by other agencies that offer them on a sliding scale," Shelley noted, "but it's still not as well known as it should be what we can provide for people who could well use our services.
"So, what we're offering right now is offering three free counselling sessions. People are struggling financially right now. We've seen a lot of that. They've lost their jobs, or they've had a decrease in their income for various reasons, and more people are feeling anxious and stressed and could really benefit from our services."
I said to Shelley that we're living in extraordinarily difficult times, but I wondered what kind of clients JCFS usually sees for psychological counselling?
She answered: "Normally we get couples coming in for marriage counselling; we deal with issues of anxiety, loss, and bereavement; parenting – all sorts of issues."
Shelley added that people are still dealing with the same sorts of issues but problems have become hugely magnified as a result of the stressful conditions which most of us are experiencing.
"People who would normally not experience anxiety, for instance, now find that they're feeling anxious," she said..
She went on to cite domestic violence as a particular issue that's reared its ugly head. "There are more parenting type issues – you're stuck home with your kids. People are getting stressed and overwhelmed."
How it works, Shelley explained, "is that someone will call JCFS (204-477-7430) and speak to an intake worker who will take some basic information. Based on that they'll be assigned to one of our therapists and then the therapist will call them and set up an appointment.
"All our counsellors have graduate degrees – masters of social work, educational psychology, marriage and family therapy and masters in counselling psychology.  They're all quite experienced.
"We can see them over Zoom or on a phone call."
In some ways the workload for JCFS counsellors has actually decreased in recent times, much as the need has increased. "Some people don't have a computer," Shelly noted, "or they're just not comfortable doing it that way" (remotely).
"We want to make it clear that we are open for business – and we'll do it virtually – and it can be just as effective (as doing it in person). There's a lot of research on virtual counselling."
"Even as we begin to reopen services," Shelley says, "we're not going to get back to normal. We're going to be in a 'new normal'. When that takes place we will begin offering groups again – mental health support groups, bereavement groups, and parenting groups."
She adds though that "We can't have a large number of people when we do start to ease up on the restrictions that are going to be gradually lifted.
"So, right now we're developing online support groups, webinars – that's what we're working on at the moment."
I mentioned that our news service (Jewish Telegraphic Agency) has been sending us a lot of material about what people are doing in lieu of holding a shiva. I wondered whether JCFS is doing anything for people in that situation?
"There are a lot of bereavement issues," Shelley noted. "The funeral is small, they can't have a shiva; usually we have rituals that provide us with comfort and support. All that's missing at this point.
"In terms of bereavement- the loss of a loved one is excruciatingly difficult at the best of times. It is markedly more so during the challenging times we are currently faced with. Families who have lost a loved one, are unable to engage in the various mourning rituals that typically provide comfort and support. Funerals, sitting shiva, visits from family and friends are key elements in our healing journey. Physical distancing and the inability to gather in large groups interferes with this.
"We are currently in discussion about how to best meet the needs of grieving individuals and families now that we are unable to offer our bereavement support groups. We would ideally be able to work with Winnipeg synagogues in this endeavour.
"Also, a group for anxiety. We're not just talking about people who may have an anxiety disorder. We have clients like that in normal times; right now we're hearing from people who don't normally experience anxiety."
As far as the billing goes for counselling sessions," Shelley explained at the end of our conversation, "people give a credit card number prior to each session. A lot of times it's the minimum fee of $10 that we charge."
The number for JCFS again: 204-477-7430