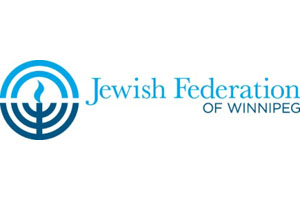 By BERNIE BELLAN A story in the Monday, April 27 issue of the Free Press says that the Jewish Federation has launched an emergency fund for organizations that have taken a financial hit as a result of the COVID-19 pandemic.
But there are many questions raised by what the Jewish Federation is doing, foremost among which is: Why?
As well, without any clear goals in mind, just what is the game plan for the Federation?
The Free Press article says that "About 30 Jewish organizations that have taken a financial hit because of the novel coronavirus will be able to access a relief fund set up by the Jewish Federation of Winnipeg."
Thirty Jewish organizations have taken a financial hit? Are there even that many in Winnipeg? I sure don't see it, unless you count organizations that maintain chapters here, such as Hadassah, National Council of Jewish Women, etc.
But Jewish organizations that maintain offices and might have been affected financially by the coronavirus? Thirty? Come on.
We've contacted several organizations, including the major synagogues in Winnipeg, and none of the ones which responded (three out of four) said they they had asked for any financial help. On top of that, the Jewish Foundation has been sending out cheques to various organizations that didn't even ask for them.
Here is an excerpt from the text of an email sent by the Jewish Foundation to various Winnipeg Jewish organizations:
"…To offer our support during this critical time, emergency funding has now been distributed to every one of our Jewish community organizations."
Again, one might ask: Why send out cheques when you haven't even been asked for them?
 As for Jewish organizations needing help, there are two in unique situations: The Rady JCC and the Gwen Secter Centre.
The Rady JCC has taken a huge financial hit as a result of the cancellation of programs. Rob Berkowits, Executive Director of the Rady JCC, told me weeks ago that in the first few days following the closure of the Rady JCC, staff in the finance department had processed 1900 refunds, including refunds for memberships, programs, and the day camps. On top of that the cancellation of the sports dinner will also be a heavy financial blow to the Rady JCC.
The Gwen Secter Centre is in a different situation from every other organization. With a minuscule staff it has been turning out a huge number of meals for seniors who have found themselves confined to their homes – and were unable to access Meals on Wheels (which stopped taking new applicants shortly after the province went into lockdown mode).
So, when we read on another website that Joel Lazer, President of the Jewish Federation, says that "At the moment there is no goal (for this emergency funding campaign). We know there will be needs. We just don't know how much…Almost no one has a need for funding today…" – one wonders: Just what prompted this emergency campaign – and how much will it cut into the upcoming Combined Jewish Appeal campaign?
We posed some questions to Elaine Goldstine, CEO of the Jewish Federation. Following are the questions and Elaine's answers:
JP&N: Why do any organizations need emergency funding at this point – other than perhaps Gwen Secter, which is providing meals gratis to seniors?
 
Elaine: Though we cannot know with certainty the course of this pandemic, it is clear that the needs will evolve and grow in the coming weeks and months. Once we begin receiving applications for funding, we will have a good sense of what the financial needs of our community are and will be able to set a goal. Even after the pandemic is over, there may be after effects that are hard to forecast. We are helping them prepare for all possible scenarios by raising money .
 
JP&N: Shouldn't all the other organizations have sufficient funding from allocations they received for the 2019-20 year?
 
Elaine: We are still sending allocations cheques, but with regard to their specific situation you would have to ask the agencies. Some agencies have had additional expenses due to COVID-19 but may not have applied for new funds yet.
(Ed. note: So, they may have had additional expenses, but they haven't applied for funds. Then, how do you know they have additional expenses?)
 
JP&N: I can see synagogues being in trouble meeting expenses such as general upkeep. Are those the organizations that are being helped?
 
Elaine: All Jewish organizations in Winnipeg are eligible to receive funds from this campaign, including synagogues. All funds raised will remain in Winnipeg.
(Ed. note: It is not clear whether any synagogues asked for any help. I heard from three of them – Shaarey Zedek, Temple Shalom, and Adas Yeshurun-Herzlia. None of them had asked for help nor did they say they needed financial assistance. Despite several emails sent to Jonathan Buchwald, Executive Director of Etz Chayim Congregation, I did not receive a response.)
Later, in a phone conversation I had with Elaine Goldstine, I asked her whether any Israel-based organizations would be eligible for this emergency financial assistance. She said they would, "so long as the money remained in Canada". I can think of only two organizations that might qualify: The Jewish National Fund and Canadian Associates of Ben Gurion University. But what help would they need other than paying rent, perhaps? I suppose the JNF is in a bad spot as a result of the cancellation of the Negev Gala, so maybe they're in need of help, but other than payroll for staff and rent for the office, what expenses would they incur? The money they raise is intended to go to Israel, so the impact of the cancellation of the Negev Gala will be felt most strongly in Israel, not in Winnipeg.
The organizations that are housed at the Asper Campus may be in a bit of a bind when it comes to paying rent to the campus. I can see BB Camp and Camp Massad being in that situation with the summer camp programs likely canceled. But, other than that, it will be staff personnel that will be affected by the cancellation of programs – and they will all be eligible for government assistance of different sorts. And we have heard that the Asper Campus is showing flexibility with its tenants.
Again, this emergency funding seems to have been put together without much planning aforethought. Yes, there are Jewish organizations all over North America that are bleeding heavily as a result of the coronavirus pandemic. (See article elsewhere on this website at jewishpostandnews.ca/final/8-features/422-jewish-nonprofits-are-struggling-how-should-donors-try-to-rescue-them .)
But, here in Winnipeg that doesn't seem to be the case. Other than the Rady JCC, which laid off 160 staff in the middle of March (then brought back 30 to staff the day care at the campus), there isn't a single Jewish organization that's laid off any staff.
So – where's the emergency? The Jewish Federation and the Jewish Foundation both want to be seen as pro active – and one can understand their motivation. But, if they hadn't been asked for financial assistance, then why offer it?