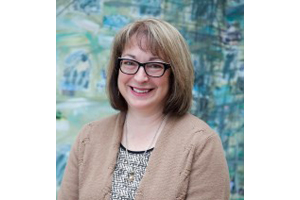 By MYRON LOVE With the financial stress and uncertainty that many people have been experiencing over the past year as a result of Covid lockdowns, there has been a nationwide increase in alcohol and drug use (source: Canadian Centre on Substance Use and Addiction) and – according to Ivy Kopstein, Jewish Child and Family Service's Substance Use and Addiction Services Coordinator – members of the Jewish community have been affected parallel to the larger community.
While these uncertain times are proving difficult for us all, they are presenting greater challenges and risks to people with substance use disorders and/or mental health issues.
Kopstein adds that she and her co-worker, Dorit Kosmin, are seeing increased use of cannabis use as well during the pandemic. "A lot of people think that they're not at risk if they use cannabis, but if you are using more frequently then it can impact your health." For some people opioids and other dangerous drugs have replaced methamphetamines – most likely because the supply of meth has been diminished as a result of the lockdown measures. Unfortunately, adulteration of street drugs can and have caused dangerous and fatal outcomes (source: Addictions Foundation of Manitoba). No community is immune to these risks, as we have seen in our Jewish community in the past year.
And, while the Winnipeg chapter of JACS (Jewish Alcoholics, Chemically Dependent Persons and Significant Others) – which was an independent self-help group supported by JCFS in terms of space and resources – disbanded a couple of years ago, Kopstein reports that the JCFS's own Substance Use and Addiction Support Service continues to provide services – as has been the case sine since 2012 – to individuals who struggle with, or are in recovery from, substance use or other addictive behaviors, and to loved ones, who want help to understand how to support their family member.
"Our goal," she says, "is to provide support and resources, including Jewish recovery resources, to people in our community. One of the issues even pre-pandemic, has been isolation. People who may not have found a comfort level in 12-step or other self-help groups, or even if they have, may find connection with others in our community and discover what Judaism has to say about recovery. Therefore, our goal became to create a Winnipeg Jewish Recovery community. To that end, we organize group gatherings around Jewish holiday themes to provide support, community, and a Jewish perspective on recovery."
An example of one such gathering, Kopstein notes, was a Chanukah program in 2019 featuring a Zoom session with Rabbi Mark Borovitz, the founder of Beit T'Shuvah, a Jewish Addiction Treatment Center in Los Angeles. "While we munched on latkes and salad at the AJCC, Rabbi Mark Borovitz led a discussion on what Chanukah can teach us about recovery," Kopstein recalls. "Zoom was a new concept for us then. Who would have thought it would become a household name and so much part of our lives?"
To meet the needs of loved ones who are seeking ways to support a family member with substance use or addiction issues, Kopstein notes, JCFS has a program called CRAFT (Community Reinforcement and Family Training). CRAFT has been conducted with individuals or couples, but now is being offered in a virtual group format (The most recent 10-week weekly group session began last Wednesday.), so that family members have a safe and supportive "space" to learn a new approach, possibly different from what they have been doing, and share experiences with other families grappling with similar issues. Life can be filled with worry, frustration, and exhaustion – and an important part of CRAFT is to ensure loved ones practice their own self-care, while supporting their family member.
"When the pandemic hit and restrictions were imposed, our services had to shift to phone and video calls." Kopstein adds. "Only when there are periods of relaxing public health orders, can we meet 'in person' while following protocols. The challenge is that what is often needed to heal, is connection. JCFS continues to find ways to help people find connection even in Covid-imposed isolation. "
As a result of the new circumstances, she adds, the focus with clients has shifted somewhat, to managing the daily challenges of recovery during a pandemic. "With that in mind,' she says, "we planned "Recovery Talk" (which began on February 26), which is a virtual "drop in" group every Friday morning at 10 am, to provide a safe and supportive "room" to discuss any issues that relate to living in recovery, being Jewish, and healthy coping with a pandemic. We want to support the work towards resilience, strength and wellness that our clienthave begun.
As much as the global pandemic has resulted in isolation and sometimes tragedy, Kopstein notes, "in many ways, the world has opened to us virtually. More programs in other places are being conducted on-line and are widely available".
She cites as examples Virtual Substance Use Awareness programs that were conducted in November 2020, in which, along with local experts, guests from Beit T'Shuvah (a Jewish addiction treatment centre in Los Angeles) and JACS Toronto were invited to speak. And for Chanukah (2020), clients participated in a virtual interactive program arranged by Chicago JACS, which was followed by a virtual "gathering" of our Winnipeg community complete with the delivery of latkes and Chanukah snacks to participants' homes.
"We are currently developing an inspiring virtual Passover experience featuring Rabbi Joseph Shamash from the Elaine Breslow Institute at Beit T'Shuvah, which will also include an actual taste of Passover with seder items," she reports. "We continue to connect with our colleagues across the US and Canada. JCFS Winnipeg is a partner in a Pre-Passover Jewish recovery retreat called "Stepping into Liberation" (March 13th& 14th), organized by Jewish recovery programs (including JACS Toronto and JACS Vancouver) across North America."
Relatively new is the Winnipeg Jewish Recovery Facebook page where you can find recovery related postings, local programs and relevant programs from other communities, such as those mentioned above.
"Although there has been some progress," Kopstein says, "we believe that there is still plenty of stigma in our Jewish community. This makes asking for help for a substance use or any kind of addiction and/or mental health issue, difficult for many. Addiction is a health issue. It's hard to imagine someone not seeking help for cancer, diabetes, or a heart attack, yet it happens regularly with addiction. Connection with others and a supportive community, is so important for hope and healing, and for some, those life-saving phenomena may be more difficult to find."
For more information about any of the above programs or services, or if you are concerned about your own or someone else's substance use or addiction, please call JCFS Winnipeg @ 204-477-7430 or e-mail Ivy at ikopstein@jcfswinnipeg.org or Dorit at dkosmin@jcfswinnipeg.org