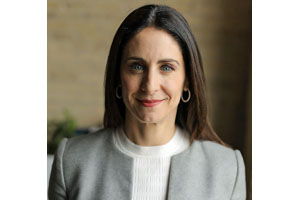 By MYRON LOVE
"I am excited that our provincial government has identified film production as one of the industries that will be allowed to re-open as part of phase 2 of lifting Covid-19 restrictions in Manitoba," says Rachel Rusen, Manitoba Film Commissioner and CEO of the Manitoba Film & Sound Recording Development Corporation.
"We are working with the government and the Chief Public Health officer to prepare guidelines and protocols."
Rusen confirms that Manitoba Film & Music remains busier than ever with production inquiries stimulated by the province's competitive tax credit. "In its earliest days," she notes, "film production was more of a seasonal cottage industry, but it has evolved to become a robust economic driver that has a good balance between foreign and domestic production. Whether local or international, fundamental to Manitoba's success has been the Manitoba Film and Video Production Tax Credit that was first introduced in 1997. The tax credit has resulted in over $260 million in total production volume last year alone. Having A-list talent in Winnipeg is not only exciting but also elevates our city's profile when those who have filmed here discuss what a jewel of a province we are."
Among recent productions that have been filmed here, she reports, are: "The Ice Road", starring Liam Neeson and Lawrence Fishburne; "Flag Day", with Sean Penn; and "Nobody", a Universal production featuring Connie Nielsen, Christopher Lloyd and Bob Odenkirk. Local producers, Rusen adds, create their own content, such as "Dr. Keri-Vet", "Polar Bear Town" and "Taken" and collaborate as producers on scripted series such as "Burden of Truth" for CBC and "Edgar" for Radio Canada – and as service providers for many Lifetime and Hallmark productions shot around the city.
"We punch above our weight. We actually need more people to fill the job demands."
Rusen is approaching the first anniversary of her appointment as CEO for the Manitoba Film & Sound Recording Development Corporation but has been involved in the industry for more than a decade as an entertainment lawyer. Prior to joining the corporation, the former MLT Aikins LLP partner practiced commercial, corporate and business law before shifting her focus to entertainment law.
"I recognized in the entertainment industry in Manitoba a vibrant growth industry," she explains.
In her role as an entertainment lawyer, Rusen has acted for clients across Canada in all areas of the entertainment industry including film, television, music, new media and book publishing. As a result, she is also able to contribute her expertise as a board member, Manitoba Film & Sound Recording Development Corporation, Manitoba Music, On Screen Manitoba, the Comweb Group and Food Banks Canada, among others.
"In my new role, I continue to work with the same stakeholders but in a different capacity with the benefit of understanding producer challenges," she points out. Growing up in River Heights, the entertainment industry was not unfamiliar to the daughter of Joan and Jack Rusen. She recalls frequent visits from her uncle, the inimitable Monty Hall.
A former Joseph Wolinsky Collegiate student, Rusen graduated from the University of Winnipeg Collegiate program before pursuing a law degree that culminated in er being called to the Bar in 1997.
Much of her work, she explains, involves promoting the province internationally to attract foreign service production, meeting with international producers looking to film in Canada and representing Manitoba before the Association of Provincial and Territorial Funding Agencies, the National Tax Credit Committee and the International Business Development Group. She is also a member of the Association of Film Commissioners International.
Rusen adds that her responsibilities also include working with local musicians and their associations. "We have supported many touring musicians," she says. "Now though, during these Covid times, we are helping musicians with online programming.
"Film and music really do go hand in hand. This year, one third of the movies being filmed in the province for television use Manitoba composers. Ultimately, success in the business relies not only on talent but also on relationships."
Family and Judaism are very important to her, she says. "I grew up in a traditional Jewish family and am proud to say that my three children have all been enrolled at Gray Academy. (Her oldest, Nicole, is currently in third year Science, middle child Mitchell is graduating from Gray this spring and Harry, the youngest, is in Grade 7 at the school.)
"I couldn't be prouder of my children. They are the joys of my life and they support the work I do on behalf of the province. Certainly, it is a balancing act, but it helps having my parents as active and involved grandparents."
So what kind of programming does Manitoba's film guru enjoy watching? "I enjoy watching documentaries and real life stories," she responds. "I also like streaming original series on Netflix and similar services. I am particularly excited to see the number of Manitobans listed in the credits."
"I am a proud Manitoban," she concludes. "I love this opportunity to help put Manitoba on the world stage. It is incredibly rewarding when I can welcome people from abroad to our great province and see them hire local crew, cast local actors, work with local producers and enjoy the legendary hospitality of friendly Manitoba."
"The demand for content is growing exponentially with global streaming services, broadcasters and film and sound studios producing billions of dollars of content each year. I believe that Manitoba is well positioned to capitalize on this opportunity by showcasing Manitoba talent and working with stakeholders to focus on expanding our infrastructure and labour force."