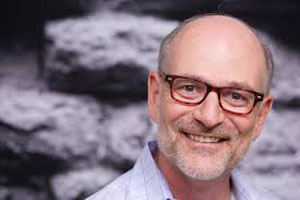 By MYRON LOVE
Dr. Harvey Max Chochinov is a world leader in the psychological and emotional issues involved in palliative care.
He and his fellow healthcare professionals – psychiatrists, psychologists, social workers and researchers – who recently formed the Canadian Grief Alliance, are calling on the Federal Government to provide $100 million for support services over the next three years to help address a potential "tsunami of suffering" (in Chochinov's words) for people who have been and are unable to be with their loved ones in their final days or properly grieve or honour those who have passed in the traditional ways due to the current Covid-19 crisis.
"We are also asking for an additional $10 million for research aimed at better understanding and responding to complexities of grief caused by the pandemic," he says.
While the government has announced more funding for mental health issues exacerbated by the current situation, he notes that the funding does not address the psychological need to grieve.
This is a two-edged sword of an issue. Chochinov points out that while about 4,700 Canadians have died in the past couple of months from Covid-19, in that same period roughly 50,000 Canadians have died from other causes.
"Typically, when an individual is near death," he explains, "family members will gather at the bedside. When someone dies, we honour their memory with a funeral or celebration of life. Because of the pandemic public health restrictions, the traditional ways of grieving have been short-circuited.
"That leaves grieving family members and friends with nagging questions. Did they die alone? Were they well looked after? What was their death like? Were they frightened? Was everything done for them that could possibly be done?"
Chochinov states that it important to understand the patient's lived experience and the people who mourn their passing.
This matter of dignity with dying and the care of those who are about to cross the great divide has been a central part of Chochinov's research for decades. It was during his training in psychiatry that he was drawn to the role of psychiatry in palliative care. In furthering his training in that field, he completed a Fellowship in Psychiatric Oncology at Memorial Sloan-Kettering Cancer Centre in New York.
Upon returning to Winnipeg, he joined CancerCare Manitoba, where he is currently a Senior Scientist with the Research Institute of Oncology and Hematology at CancerCare Manitoba and a Distinguished Professor of Psychiatry at the University of Manitoba.
One of Chochinov's signature accomplishments has been the development of protocols and therapeutic approaches to help ensure that patients facing death live out their final days in dignity. "Our work at Dignity in Care has been adopted over the past 10-15 years by healthcare professionals around the world," he reports.
The Dignity in Care model focuses on fostering a culture of compassion and respect among healthcare workers for their patients. That involves good communication between healthcare workers and patients and their families as well as treating the whole person – including body, mind and spirit.
"Good medicine must respond to changing circumstances and needs," Chochinov observes. "Hopefully, federal funding will help support services and research focused on people who are grieving in the midst of this."