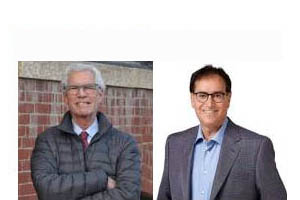 By BERNIE BELLAN The recent federal election saw the re-election of all eight Members of Parliament who were at least half Jewish and the addition of one new member, Melissa Lantsman, who won the seat of Thornhill for the Conservatives. Among the MPs who won re-election were: Jim Carr (Liberal) in Winnipeg South Centre and Marty Morantz (Conservative) in Headingley-St.James-Assiniboia-Charleswood.
The following information is taken largely from Wikipedia:

Jim Carr (Liberal, Winnipeg South Centre) has been a Member of Parliament since 2015.
Carr was Minister of Natural Resources from 2015 to 2018, and Minister of International Trade Diversification from 2018 to 2019. He left Cabinet in 2019 after being diagnosed with cancer, but was named Trudeau's special representative to the Prairies. In 2021, he returned to cabinet as a minister without portfolio while remaining special representative to the Prairies. He previously was a member of the Manitoba Legislature from 1988 to 1992 for the Manitoba Liberal Party.

Martin B. "Marty" Morantz (Conservative, Charleswood—St. James—Assiniboia—Headingley) is a lawyer, businessperson, philanthropist and politician. He has served in the House of Commons as a Member of Parliament since the 2019 Canadian Federal Election.
Prior to serving in the House of Commons, Morantz served as City Councillor for the Charleswood-Tuxedo-Whyte Ridge ward on Winnipeg City Council from 2014 to 2018 after his win in the 2014 Winnipeg municipal election. During his time on City Council, Morantz chaired both the Finance and Infrastructure committees and also served on the Executive Policy Committee.

Leah Gazan (NDP, Winnipeg Centre), was born in Thompson, Manitoba to Albert and Marjorie Gazan. Gazan was first elected to the House of Commons in 219.
Gazan is Lakota-Chinese on her mother's side, and Jewish on her father's side. Gazan's father, Albert Gazan, is a Holocaust survivor from the Netherlands, born in The Hague, South Holland in 1938.
Gazan previously taught at the University of Winnipeg prior to running in the 2019 election. She also served as president for the Social Planning council of Winnipeg.

Anthony Housefather (Liberal, Mount Royal) was first elected to the House of Commons in 2015. Housefather holds two law degrees (B.C.L. and LL.B.) from McGill University, and an MBA from Concor-dia University's John Molson School of Business. Before his election to federal office, he served as Executive Vice President, Corporate Affairs and General Counsel, at Dialogic Corporation, a multinational technology company.
Housefather was a nationally ranked athlete as a student. He returned to competitive swimming in 2010, and earned seven medals (two silver, and five bronze) in swimming masters events at the 2013 Maccabiah Games in Israel, and five at the 2017 Maccabiah Games.

Rachel Bendayan (Liberal, Outremont), was first elected to the House of Commons in a by-election in 2019, then again in the general election that same year.
Bendayan was born and raised in a Jewish family of Moroccan origin. Bendayan studied law at McGill University and obtained her degree in 2007, specializing in commercial litigation and international arbitration. After graduating, Bendayan was employed by the Norton Rose Fulbright law firm and also teaches at the Faculty of Law of the University of Montreal.

Julie Dabrusin (Liberal, Toronto-Danforth), was first elected to the House of Commons in 2015. Dabrusin earned university degrees in law and Middle Eastern studies. She then spent 13 years as an attorney with Rogers Partners LLP, as well as a year as commission counsel to an inquiry into government procurement. She and her family moved to the Danforth area in 1998. In 2011 she left her legal career to focus on raising her two daughters and participating in various community organizing and charitable activities aimed at promoting and preserving Toronto's public parks. In 2013, she was a recipient of the Queen Elizabeth II Diamond Jubilee Medal.

Karina Gould (Liberal, Burlington), was first elected to the House of Commons in 2019. Gould was born in 1987 and grew up in Burlington, Ontario in a family with three brothers. Her paternal grandparents were Czech Jews who survived the Holocaust.
On January 10, 2017, she was appointed Minister of Democratic Institutions, becoming the youngest female cabinet minister in Canadian history.

Ya'ara Saks (Liberal, York Centre), was elected to the House of Commons of Canada in a by-election on October 26, 2020, following the resignation of Michael Levitt.
A dual citizen of Canada and of Israel, Saks was born in Toronto to an Israeli father and has lived in both Israel (1995 to 2006) and Canada. She attended McGill University for her undergraduate education, and then completed her Master's degree in international relations and diplomacy at the Hebrew University of Jerusalem.
Saks was deeply critical of the direction of the Netanyahu government in Israel for its treatment of its Israeli Arab citizens and the 2018 Nation-State law and has expressed the concern that it is leading Israel to be "deeply racist towards its minorities and … not to see itself as a light and shelter or future home to asylum seekers fleeing war," as well as its elevation of leadership at the expense of the justice system.
Despite her differences with the Likud government, Saks stated that she is "an unapologetic Zionist who believes passionately in the State of Israel" and that she condemns the BDS Movement (boycott, divestment and sanctions against Israel), considering it antisemitic.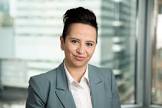 Melissa Lantsman (Conservative, Thornhill) is the first LGBTQ woman and first Jewish woman ever to be elected as a Conservative MP.
Lantsman was born in Toronto in 1984 to a Russian Jewish family and raised in Thornhill. Her mother was an accountant and her father was an engineer who worked in the taxi business and ran several pawn shops. She attended a French-immersion program at Langstaff Secondary School in the York Region and speaks fluent French in addition to English and Russian.
She attended University of Toronto and graduated with an Honours Bachelor of Arts. She later completed the Institute of Corporate Directors education program at the Rotman School of Management.

In other related news stemming from the election, Annamie Paul, who had become the first Black and first Jewish woman to lead a Canadian political party when she became leader of the Green party in 2020, finished fourth in the riding of Toronto Centre. Paul has now resigned as leader of the Greens.

Finally, in perusing the names of candidates here in Manitoba, we came across the name of Aiden Kahanovitch, who ran for the NDP in Winnipeg South, where he finished third. We were intrigued by the name and inquired of Aiden whether he was Jewish and possibly related to Phil Kahanovitch. Aiden responded: "Yes, I am related to Phil Kahanovitch. I am not Jewish myself, but married into the family and took my husband's last name. Phil is my father-in-law."