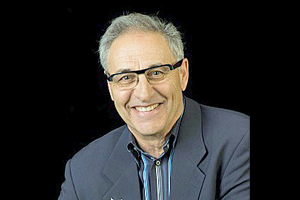 Gordon Bell High School, located in Winnipeg's inner-city, is a thriving Grade 7-12 school whose strength lies in the diversity and resiliency of the students it serves. "Our Stories of Hope" project honours the diversity of the Gordon Bell community, which includes representation from 57 cultural groups, and is dedicated to giving Gordon Bell students the opportunity to tell their personal stories.
 In March of 2021, Peter Leipsic, local business innovator and philanthropist, whose father, Captain Barry Leipsic was an alumnus of Gordon Bell, reached out to Gordon Bell High School to come up with a project through which students would have the opportunity to lift themselves and others up through the power of their stories.
 "Our Stories of Hope" project strives to empower students through the sharing of their history, culture, traditions, lived experiences, overcoming challenges, triumphs, successes and dreams for the future. Students are invited to share their personal stories through a variety of mediums, including: written text, oral storytelling, film, dance, song or visual art.
 Every year at Gordon Bell, students will be given the opportunity to share and celebrate their stories with their peers and community members in the category that applies to them: Grades 7 & 8, Grade 10, Grade 12, English as an Additional Language (EAL), Community Access Program, Adaptive Skills Program (Special Education) and off-campus programs. It is our commitment that students will have the opportunity to share their story at least once throughout their time at Gordon Bell. Student projects will be submitted to and evaluated by a diverse panel of community members, teachers and administrators with expertise in a variety of fields that will reflect the diverse media of the final projects.
 Through the dedication of community members and the commitment of our community partnerships, students will be encouraged to share their stories and have the opportunity to be rewarded for their efforts. Every entrant will receive $25 for submitting their story. A first place receipient for each category will receive $500 for their story, second place will receive $300 and third place will receive $150.
Each year, the project will culminate in a gala event, honouring each entrant and their story and celebrating the award winners in each category.
 It is our hope that with the support of community donors, the dedication of community partners and the support of our teachers and administrative staff members, that the Our Stories of Hope project will become part of the legacy our current students leave to inspire and motivate our future generations of students, modeling the resiliency that we hold in high regard and promote within our community. We thank you greatly for considering supporting our students and this project.
 
 
Donations can be made to The Children's Heritage Fund – Our Stories of Hope project c/o the Winnipeg School Division, contact:
Dawn Didur ddidur@wsd1.org
If you have any questions about the project, please contact the lead teacher:
Kelsey Shiaro @ 204-774-5401 or kshiaro@wsd1.org