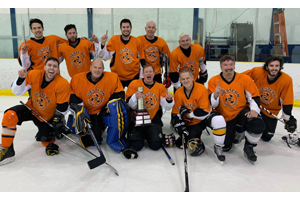 We received a note from Joel Shuster, informing us that an all-Jewish team won its division in the Adult Senior Hockey League.
Joel explained that there were nine other teams in their division, and this was the first year that he and his teammates were able to finish on top of their division.
He added that the league had over 70 teams in it, "spread through numerous divisions."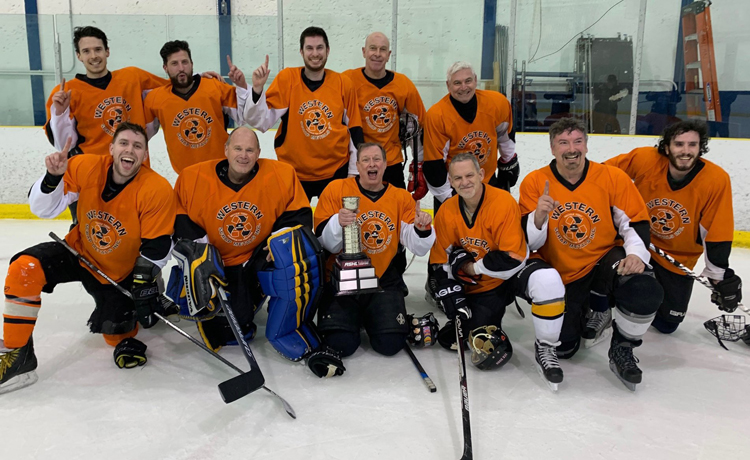 Back row; left to right: Isaac Bellan, Doron Yehudayeff, Steven Promislow, Les Garber, Hart Kaplan
Front row left to right: Zack Goldberg, Joel Shuster, Harvey Oman, Darren Kashton, Ian Cramer, Blake Oman
Team members missing from picture are: Michael Bellan, Matt Lercher and Jesse Garber.