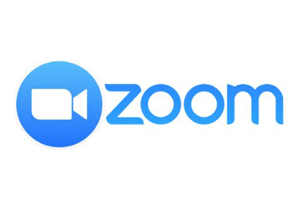 By MYRON LOVE
Due to a combination of government-imposed limitations on numbers and many people's reticence in attending religious services because of Covid, our community's congregations were forced to rethink their usual High Holiday services.
For both Congregation Etz Chayim and the Shaarey Zedek, our community's largest congregations, as well as Reform congregation Temple Shalom, the solution was to live stream services – a continuation and expansion of what they had been doing since the province went into lockdown in late March and, for the Shaarey Zedek, a service that the synagogue has been offering for several years now.
And the response, according to both Etz Chayim's Executive Director Jonathan Buchwald and Ian Staniloff, Congregation Shaarey Zedek's executive director, exceeded expectations. "Everything went incredibly well," Staniloff says, "except for one hiccup when the shul cloud for all of North America went down for a short time."
Staniloff reports that well over 600 "unique users" tuned in as well as over 400 people listening on audio only. "We assume that there were on average at least 1.5 viewers per household," he notes. "In many households, people got together as a family to take part. Overall, we estimate that we had as many, if not more people, participating in our services."
(Last year, the Shaarey Zedek reported an attendance of more than 1,700 for the High Holidays.)
Staniloff further reports that, while the numbers dropped somewhat for the second day of Rosh Hashonah, participation for Kol Nidre and Yom Kippur day were very strong.
Congregation Etz Chayim (where High Holiday attendance last year was about 850) offered a virtual service this year – with the exception of ten people to form an in-person minyan.
"We organized a task force, incorporating members with health and safety, technical and communications expertise, to put our High Holiday program together, " Buchwald notes.
"While services are going to look, sound and feel very different than what we are used to, Rabbi Kliel, Cantor Tracy and our entire Ritual team will offer a most meaningful and memorable 'Virtual Sanctuary' for Rosh Hashanah and Yom Kippur", Buchwald reassured synagogue members in an email sent out to congregation members in the summer. "Our own Virtual Voices choral ensemble under the direction of Sarah Sommer will bring a special depth and beauty to our services. "
Etz Chayim asked members to buy virtual seats beforehand. People were really supportive, " Buchwald says.
He reports that 370 households signed on to participate in the services. "That would be the equivalent of about 700 people. We also had people tuning in from other parts of Canada, Mexico City and Australia."
The virtual service, he adds, also incorporated Etz Chayim's long-standing "Family of Roses" alternative service, led by Rabbi Neal and Carol Ros,e as well as separate pages for childrens stories and crafts. "
Temple Shalom's virtual High Holidays programming also attracted former members from across Canada as well as viewers from New Mexico, France and Romania.
"We had a fabulous response, " says Judith Huebner, the congregation's co-president. "For Kol Nidre, we had 100 people on Zoom and 500 more viewed the service on Facebook later."
Certain parts of the High Holiday service were available online only for Temple Shalom members.
Rounding out our community's Conservative congregations is the Chevra Mishanyes congregation in Garden City. For Rosh Hashonah, reports the congregation's long-time president, Marshall Kneller, the plan was to have two services each day with about 50 in attendance for each service. As it turned out, only one service was held each day.
"We had a little under 50 for Rosh Hashonah," Kneller notes. "As for Yom Kippur, we were going to offer two services but, after Winnipeg was raised to Code Orange, a lot of people were concerned and reluctant to come for services. It was a tough choice but, in the end, we decided to cancel services for Yom Kippur. With all things considered, we wanted everyone to feel safe.
"We did have a service for Sukkot though."
Our community's Orthodox synagogues, precluded by halakhah from attempting virtual Yom Tov services, did the best they could under the circumstances. The Adas Yeshurun Herzlia Congregation, the largest of the Orthodox synagogues, held three separate services each day of Rosh Roshanah, with the third service combining mincha (the afternoon service) and maariv (the evening service).
"A lot of our people who had registered to attend chose not to attend our services," says Jack Craven, the congregation's president. "We had 40 to 50 people attending each of the two morning services and 25 to 30 in the evenings. For Kol Nidre, our numbers were down considerably. For Yom Kippur day, we davened outside."
Craven adds that the congregation did have Sukkot services inside which were reasonably well attended and followed the mandated protocols.
For the Lubavitch Centre, it was business almost as usual for the High Holidays. "There were some logistics we had to arrange – and we did ask for reservations," Notes Rabbi Boruch Heidingsfeld. "Our numbers were down because of social distancing requirements and some people were uncomfortable with coming.
"Our services were much the same as any other year, but we did a lot less singing. It's harder to do through a mask."
The two North End Orthodox shuls that had minyans for the High Holiday services – the Ashkenazi and Chavurat Tefila – were able to hold services – with reduced numbers – for Rosh Hashonah but, as with the Chevra Mishnayes, were not able to offer Yom Kippur services.