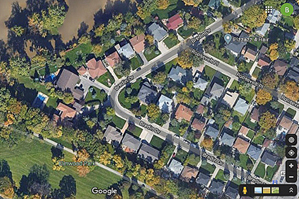 By BERNIE BELLAN Any longtime reader of this paper would know that nostalgia is a recurring theme in much of what you're going to find in the pages of The JP&N (or on this website – as the case may be). We print stories about the history of our Jewish community here on a regular basis – and those stories usually elicit a flurry of responses from readers, often telling us what we got wrong!
Every once in a while we receive an email from someone asking us whether we can supply information about an individual or a particular story from the past. While we do maintain a digital archive on our own website, it has gaps in it as a result of the poor quality of many of the microfilms that were used to produce our archive.
Luckily, the Jewish Heritage Centre has now developed a much more comprehensive digital archive of all Jewish newspapers that may have existed in Winnipeg at one time or another. To be honest, I find it a little difficult to navigate their archive, but if you persevere, it does have a vast repository of priceless information about the history of our Jewish community.
We're also lucky to have our very own chronicler of days gone by in the person of Gerry Posner. Six years ago Gerry wrote what proved to be a very popular story about one block of McAdam Avenue – that was populated almost entirely by Jewish families at one time.
Recently we were contacted by Shael Glesby, who wrote that he was looking for an article that appeared in the 1949 issue of The Jewish Post and which told the story how the street in East Kildonan where Shael grew up had first begun to be developed in the late 1940s. The thought occurred to me that juxtaposing the stories of the two streets might be interesting for our readers – even if the memory of Gerry's McAdam Avenue story is still fresh in some of your minds.
Bredin Drive – one of the most beautiful streets in all of Winnipeg was a magnet for Jewish families in the late 40s and early 50s
Before the late 1940s there were very few Jews living in East Kildonan, but according to Shael Glesby some developers had the notion that by building what were then considered to be very upscale homes, the area could attract Jews who were thinking of moving from the north end.
As it turned out, the one street that fulfilled those developers' dreams somewhat was beautiful Bredin Drive, which was bisected by another beautiful street that also became home to several other Jewish families.
Alas, other than those two streets, according to Shael, there was only a smattering of other Jewish families in East Kildonan. Shael suggested that the new area of south River Heights, which was also being developed starting in the 1950s, proved to be much attractive for young upwardly mobile Jewish families.
We were sufficiently interested by Shael's email to want to read the article for which he had been searching. We did find it on the Jewish Heritage Centre website – and offer it here for your interest. Note the references by the writer of the article to the appearances of the women who lived on Bredin Drive whom she interviewed. How times have changed.
Here's the article, from the November 17, 1949 Jewish Post:
"Bredin Drive Boasts City's Newest Homes"
The following interesting account of some of Winnipeg's newest homes appeared in a Winnipeg Tribune write-up by Lilian Gibbons in he Aug. 27 edition. – The Editor
Opposite the East Kildonan municipal office is a new housing development that has brought into the light a little secluded street hidden away for years. Bredin Drive today is U-shaped, with the loop on Red River and the arms ending in Henderson Highway; up the centre of the U comes Roosevelt Place with six new houses. For years the north arm of the U has been known as Bredin Drive, a tucked away retreat with a few houses on it. Old and new, the houses now number 26. The south arm is Elmwood Park, opposite the Roxy Theatre.
The smart new street is cut out of two old river-fronted farms, A. R. Bredin's and Daniel Hamilton's. Mr. Bredin lived in the big frame house with the verandahs which is now the municipal office of East Kildonan. Then he moved away to Muskegan, Michigan.
The biggest house is 300, the Max Freeds, built two years ago last April. For a long time it looked deserted there on the river. Now it has many neighbours. The house is of white colonial siding and rubble, with a big overhanging roof, a sweep of lawn with lifelike pelicans, and on the river side a patio with awnings, a glass pleasure house near the water. Pretty young Mrs. Freed is still coping with these amenities, matching lime green drapes to grey broadloom and taking care of two babies.
The first two houses, next to the park and the highway, 200 and 210, are the homes of William Wolchock and Cecil Smith, business partners in building. It was blond young Sidney Wolchock who received the reporter. "Gee, it must take a long time to write a whole street. No, I didn't know the Municipal Office was the Bredin farm home but I do know it won't be there much longer. My father is building blocks there."
Opposite is a bungalow of wide siding the color of new green apples, No. 201, home of J. B. Wolk. "We have no stove yet, only a hot plate, but isn't it nice?" Friendly Mrs. Wolk invited the reporter in." Five weeks ago today we moved in."
No. 245 and 255 are another pair very alike, with the popular pink rubble stone at the entrance. Max Ratner built both, lives in the first, and will sell the second; the relative for whom he intended it can't come to Winnipeg. No. 265 and 275, another pair, are the homes of brothers Ben Billinkoff and J. B. Billinkoff, who are building wreckers.
At the top of the middle street, 198 and 190 Roosevelt Place, are a pair of big square homes, M. Gutkin's and A. Akman's. Mrs. Gutkin was sitting on the steps with her mother and rocking her baby daughter's carriage. "We're pioneers," she said stoutly. "We were here when there were only four houses. Linda was born here – she's a native."
Mrs. A. J. Averbach, at 330, is the sister of Mrs. Akman, 190 Roosevelt Place.
There are many new building materials displayed in these new homes; for instance, glass for door side-lights. Sometimes it's fluted like Venetian blinds; sometimes criss-crossed like gingham. The young women are as good looking as the homes they occupy.
(Interestingly, on the same pages as the article appeared ads for mirrors, venetian blinds, and lamps. The article, however, never mentioned whether permission had been obtained from the Tribune to reprint its article.)
As a follow-up to the original email that I received from Shael Glesby, I asked him whether he could remember the names of all the families that lived on Bredin Drive when he was growing up there in the 1960s?
Here's what Shael wrote back:
255 – Ratner (Max and Helen)
265 – Glesby (Bert & Silvia) original owners were Billinkoffs (Ben & Yetta)
275 – Billinkoff (Joe & Ann)
285 – Gobuty (James & Rae)
210 – Snaper (Mark & Ethel)
250 – Brownstein (Vicki)
260 – Wolchock (Bill & Rose)
300 – Freed (Max & Marion)
310 – Billinkoff (Ben & Yetta) after selling 265.
320 – Bellan (Sam & Marjorie)
There were 3 more Jewish families just north of 320, but I don't know which houses were owned by which.
Swartz
Averbach
Jacobson
On Roosevelt Place:
Cristall
Duchon
Gutkin
Mrs. Tallman (I believe that Lorelei formerly Brenda, Bellan lives there now. Ed. note: Shael is correct.)
On Henderson Highway, just north of Bredin:
Tallman – Harvey & Louise (newer home built in the 60's, I think)
Mrs. Tamara Wiseman – Vice Principal/ Principal of Talmud Torah.
There were other Jewish families scattered in the area.
Hespeler – Shore (Ben & Ruth)
Glenwood – Pukin
Streets unknown – Glass (Norm's family), Moglove, Kaufman (Lala's family)
See next story for a story about yet another street that almost totally Jewish at one time