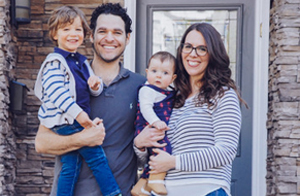 By GERRY POSNER
When I wrote recently about my reaction to Toronto, I never dreamt I might get a response from anyone, but indeed I have, some of whom have told me to return to Winnipeg. Well, there is another point of view and it is well articulated by David Pearlman, who is a mere 40 years younger then I am.
David is the son of Shirley and the late Marvin Pearlman of Winnipeg. David is a graduate of the Ramah Hebrew School, Joseph Wolinsky Collegiate, the University of Winnipeg Collegiate and the Asper School of Business. Finishing all those schools took a lot longer than these two lines of print. Right from university, David began working at PricewaterhouseCoopers, where he completed his hours towards becoming a Certified Public Accountant. In 2008, David Pearlman graduated as a CPA.
That was only the beginning. Pearlman was soon presented with an opportunity to work for Ernst & Young in the Cayman Islands. How bad could that be for two years? After that stint ended, David was left with three options: Return to Winnipeg, continue with EY in the Cayman Islands or LA, or move to Toronto, where a job had been offered to him with a company involved in what might be called alternative investments, known as Albourne Partners.  Pearlman had his sister Alana already living in Toronto along with a few other friends and he decided to try the Toronto option. And that is where David Pearlman still can be found, but now as a partner in Albourne's Operational Due Diligence Group.
Operational Due Diligence is a fancy term, but essentially it involves assessing risk for those institutions that invest in hedge funds and private equity. This kind of investment is not for you and me (well, certainly not for me). These are people who are making large investments who aim to make a " big score". The challenge is to avoid the disasters. Perhaps one of the smartest moves that Pearlman's team made was to stay clear of Bernie Madoff – as enticing as it seemed to many savvy and wealthy investors. What Pearlman does in the main is to verify the financial controls of those companies which are possible sources for investment. In short, when you talk due diligence, you talk David Pearlman. That is, as they say, a long way from Queenston Bay.
I think it is fair to say that David Pearlman has had a far different reaction to living in Toronto than have I. He has lived downtown while still single and when he got married to a woman who came from the suburbs, (Thornhill), he and his wife Melanie lived in an area which was recently in the news for people congregating too closely together (Trinity Bellwoods Park). Once the children started to arrive, (they have two kids, Jack and Ellie ), the couple moved to an area called the Annex. David describes it like living in River Heights, but with much narrower lots and a far denser population. He loves the fact that there are so many kids close by, with an almost endless supply of parks within walking distance. And, as Pearlman points out, even though the city is large, he is constantly running into people he knows in his location.
Where David Pearlman runs counter to the majority and what makes his day more palatable in terms of getting to work is the fact that he walks to work to his office in downtown Toronto. It is a 45-50 minute walk and he does it each morning year round. I would suggest few else choose to do this. He takes the subway home and that's about 30 minutes. In short, Pearlman thus has taken the issue of traffic and turned it around so that it works in his favour, not to forget that he gets great exercise along the way.
As for friends, David made the effort to join a book club, to play baseball on a team, also to participate in hockey. He also reconnected with some ex- Winnipeggers living in Toronto: Jamie Rusen, Jason Bernstein, and Adam Gutkin. Moreover, David admits he will always be a Jets fan and misses his Winnipeg roots which include Stella's, Bernstein's, City Rye Bread and knishes from Gunn's. The bottom line for David Pearlman is that although his feet are firmly planted in Toronto, you can expect to see him and his family on visits on a regular basis.