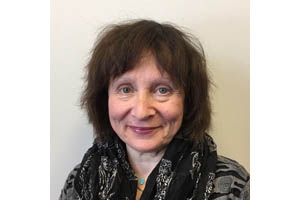 By BERNIE BELLAN In 1933 the Jewish population of Europe was 9.5 million. Following the war it was 3.5 million. Two thirds of European Jewry perished in the Holocaust. Prior to the war Poland had the largest Jewish population in Europe: over 3 million. Following the war, it was reduced to about 45,000.
There were approximately 4 million Jews living in the Soviet Union or Soviet Union-occupied territories prior to the war. Approximately 1.5 million survived – either by hiding in the forest or fleeing deeper into the Soviet Union.
By 2020, however, according to the Claims Conference, which represents all Holocaust survivors in negotiations for reparations with various governments, particularly the German government, only 400,000 of the 3.5 million Holocaust survivors still remained alive.
But, where did the Holocaust survivors end up?
A good many Holocaust survivors made their way to Israel, where about 400,000 were still alive in 2020. Of the rest, the majority made their way to North America, primarily the US.
According to the Jewish Heritage Centre though, approximately 35,000 Holocaust survivors made their way to Canada by 1953, of whom about 1,000 settled in Winnipeg.
The number of Holocaust survivors here took a further increase some years later, according to Adeena Lungen (who is one of two social workers working full time for Jewish Child and Family Service in the area of Holocaust Support Services, the other being Sonja Iserloh. There is also a Russian-speaking worker on the staff of JCFS, Margarita Iskijavev, who also deals to a certain extent with Holocaust survivors.)
There were actually two waves of Holocaust survivors whose origins were mostly from within the former Soviet Union, and who made their way to Winnipeg within the past 40 years, according to Adeena. The first wave was made up of emigrés who had been allowed to leave the Soviet Union in the 1970s and early 1980s.
The second, and more recent wave, has been made up of parents of younger immigrants who were adults and who have come to Winnipeg, primarily from Israel.
Still, with the inevitable attrition as a result of the fact that almost all Holocaust survivors are now at least in their 80s or 90s, the number of Holocaust survivors in Winnipeg has been dwindling.
According to Adeena, there are "around 100 in the JCFS database".
We were curious to know though, how the lives of these Holocaust survivors has been impacted by Covid in the past two years, so we spoke with Adeena to find out more about a group about which most of us don't know very much.
It turns out that I have encountered many of these Holocaust survivors – without realizing it, several times at the Lubavitch Jewish Learning Centre, when I've attended various events there, also at the Adas Yeshurun – Herzlia Synagogue (which is where we used to have our office), and where I would occasionally see groups – almost all made up of women, congregating there. (Adeena explained that, prior to Covid, the Herzlia used to play host to frequent luncheons for Russian speaking Holocaust survivors.)
Adeena told me that she began working at JCFS in 1999 and moved into working with Holocaust survivors in 2000.
Much of her work has involved dealing with compensation claims through the aforementioned Claims Conference, which has distributed over $457 million in compensation to survivors around the world to date.
(I noted, in talking to Adeena, that we had been publishing a full page ad every year for quite some time that would be sent to us by an Israeli advertising agency, in which new information about claims and eligibility for survivors would be listed. It occurred to me that we haven't received an ad of this sort for quite some time, so I contacted our Israeli intermediary to ask him if he knew why that was. He told me that he has also been asking the Claims Conference why they haven't publicized any new announcements regarding compensation. Subsequently he told me that he forwarded my inquiry to the Claims Conference and he did receive a response back from them. In his words, "This looks promising.")
While it may seem unusual for governments, especially Germany's, to constantly be revising the criteria for compensation for Holocaust victims, Adeena explained to me that the process of negotiation is an ongoing one, with new criteria for eligibility for compensation being added on a constant basis. Interestingly, she noted, the government of Romania has also now engaged in negotiating compensation for Romanian Jews.
As a result, much of Adeena's work over the years has involved filing applications for individuals. As one might expect, there is a great deal of documentation required in the process, but Adeena says the results have been gratifying.
In addition to compensation received from outside sources, the JCFS has created special programs designed to meet the particular needs of Holocaust survivors within our local community.
For instance, JCFS is able to provide home care services for Holocaust survivors, depending on their physical and financial needs, with financial assistance coming either from the Claims Conference or a Montreal-based centre known as the Cummings Centre. Those two organizations allocate funds to partner agencies such as the JCFS which, in turn, decides who gets home care.
I asked Adeena what types of services are available through home care?
She said: "Cleaning, doing laundry, and companionship – above and beyond what the WRHA might provide."
Given the advanced ages of most of Holocaust survivors, I wondered how many are still able to live on their own?
Surprisingly, Adeena said the answer is that most are still living on their own – and the home care, as well as other support services provided by JCFS and other agencies such as the Gwen Secter Centre and the Rady JCC, have played instrumental roles in allowing so many of these survivors to remain relatively autonomous.
"Since 2000, the Gwen Secter Centre has been hosting a luncheon program twice a month for Holocaust survivors," Adeena noted (a program, incidentally, she started), although of late that program has been scaled back to once a month.
Adeena further added that "For the last several years Heather Mandell-Kraut, the JCFS Team Lead in Older Adult Services, and Keith Elfenbein, JCFS Case Aide in Older Adult Services, have coordinated and run the group. With the arrival of Covid, both Heather and Keith have kept the group operating both virtually and in person, when possible. The continuity of this program, especially during these challenging times, has had a positive impact on the overall well being of survivors."
The Chabad Lubavitch has also been very involved with Russian speaking seniors – not just Holocaust survivors, Adeena said. And, while in-person meetings are not taking place as a result of Covid, there is a "tight knit" group that meets regularly online, and which is facilitated by another JCFS worker, Anna Shoichet.
"Before the pandemic that group numbered around 40-50," Adeena noted; however, since the pandemic took hold the number has shrunk to "20-30", she said.
I wondered though, whether the advent of Covid has had any more traumatic effect on Holocaust survivors than the general population?
Adeena responded that survivors are having to deal with "some of the same issues that affect us all"….yet there is no doubt that the "confinement" associated with Covid, along with the even more traumatic isolation associated with the lockdowns to which seniors especially have been subjected have exacerbated the feelings of isolation that were already fairly common with Holocaust survivors.
"For these people the fear of dying is always present," Adeena said, "yet they still show incredible resilience and resourcefulness."
For survivors, the common refrain, she noted, is that "I've survived the Holocaust; I'll survive this, too."
"I don't think survivors are in worse shape than they were before Covid," Adeena added, although she cautioned that one area that has had a particularly debilitating effect, not only on survivors, but on many other seniors, is in decreased visits to doctors."
In that regard, JCFS is in constant communication with all its senior clientele, almost always by phone, checking to make sure that things are all right and that day to day affairs are being tended to.
Adeena pointed to the hiring of Danielle Tabacznik as the JCFS's "Seniors Concierge" in 2020 as an example of how JCFS is taking a pro-active approach in reaching out to isolated seniors in the community. Danielle keeps in touch with regular groups of seniors, often facilitating communication among seniors over the phone through group chats. Adeena clarified that "the creative initiatives developed by Danielle Tabacznik, the Jewish community's Senior Concierge, are the results of a pilot project of the Jewish Federation of Winnipeg that is housed at JCFS."
And, while more recently, Adeena and other workers have been able once again to see many of their clients in person, the restrictions necessitated by Covid protocols still entail much of thier work being conducted over the phone.
Over the past couple of years I've often been focusing on the work that many of our agencies have been doing in adapting to the hardships thrust upon so many of the less fortunate among us. In so many ways Winnipeg's Jewish community can be proud of how agencies such as the JCFS have continued to seek out new ways of interacting with those among us who might otherwise go unnoticed. And, as we note in our story about the Jewish Federation and its continued success in helping those agencies to meet those goals on page1, this is one Jewish community that continues to meet the challenges thrust upon it by Covid.