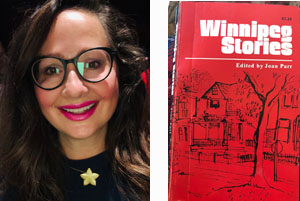 By IRENA KARSHENBAUM We take for granted that books will always be available to buy, but in fact, many books go out of print. Personally, I prefer rare titles as they are the most interesting.
Over the years I have assembled a library of hard-to-find works, some of which I have found while traveling. In St. Julian's, I bought Oliver Friggieri's "Koranta and other Short Stories from Malta". In Prague, I picked up "Franz Kafka and Prague", "The Prague Golem: Jewish Stories of the Ghetto" and the beautifully illustrated "Jewish Fairytales and Legends". (I love folk tales.) Years ago on the discount table at Chapters, I found Brazilian Moacyr Scliar's "Max and the Cats". (How can this great work be relegated to the discount table?) I was quite proud of finding "Chess" by Stefan Zweig, only to be questioned by my mother on how I did not know Stefan Zweig, one of the greatest writers of the 20th century. There is "The Postman" by Chilean, Antonio Skarmeta, that I fell in love with after watching the movie based on the book; also "Moses Ascending", by Trinidadian Sam Selvon, who spent his last years in Calgary and who was a guest speaker in one of my English classes 30 years ago. A year later, I read in the Calgary Herald that this great writer, who could not get published in his last years, had died suddenly. There is the painfully honest "Yocandra in the Paradise of Nada" by Cuban writer, Zoé Valdés. I almost felt my stomach bloat from the protagonist's constant hunger.
My latest (embarrassing) habit is looking for rare books in free little libraries I encounter on my walks. In one of these, I found a copy of Kinky Friedman's "The Mile High Club". I didn't know Kinky Friedman — a former Texas governor hopeful and writer of such memorable songs as "They Ain't Making Jews Like Jesus Anymore" — was also a fiction writer? In reading the book – wowza, a breeze of non-politically-correct fresh air.
This leads me to "Winnipeg Stories", a collection of short stories I fished out of a garbage bin in Calgary, thrown there by a book sorter who told me the book would never sell on account of it being so old.
Published in 1974 by Queenston House, the paperback edition with a red cover and a black ink drawing of a tree-lined street sold for $2.25 when it was released. The back cover reads, "Winnipeg Stories is an entertaining collection of short stories… From lively comedy to poignant reminiscence, from the Great Depression to the present day, here is a collection of 16 stories by Winnipeggers and former Winnipeggers." Out of the 16 stories, four are by Jewish authors and these, in my biased opinion, are my favourite.
The collection opens with, "Courting in 1957," by David Williamson and reads like a Leave-it-to-Beaver-saccharine-sweet tale about, you guessed it, dating in 1957. With this first piece, I thought that maybe "Winnipeg Stories" should have been left in the garbage bin. I persevered, though. The next story, "My Uncle's Black-Iron Arm" was by Mort Forer — a Jewish sounding name, I wondered?
"My Uncle Solomon was given only second-class respect in our family because he was without learning." Quickly I knew I was reading a story with a Jewish subject. The story seemed to pound with a metaphorical fist, recounting the tragic events of Uncle Solomon's life that took him from the struggles of Czarist Russia to Winnipeg, where his life never changed for the better.
I sat silently thinking about Uncle Solomon and the bitter fate he was dealt.
Who was Mort Forer who wrote so powerfully about the Jewish immigrant experience? The collection lists biographies of all the contributors. Forer, who was originally from Brooklyn, lived for a time in Winnipeg and was "presently residing in Toronto. He is also the author of the well-acclaimed novel, 'The Humback' ", published in 1969. A Google search of the author's name brought up no Wikipedia page, no obituary or any other information, other than what was written in "Winnipg Stories" about him.
My initial impression of the collection – that I was reading some naive fluff, was turned on its ear. I continued with renewed interest.
In Miriam Waddington's "Summer at Lonely Beach" the narrator remembers his (I think the narrator is a he, although I can't be certain) childhood summers spent at Gimli. The mother has a friendship with an "emancipated" Miss Menzies, who stays at the aptly named Lonely Beach and who is "married, but did not care to live with her husband, a Mr. Warren. He had no sympathy or feeling for intellectual things and expected Miss Menzies to live with him on a farm in Alberta." The narrator learns about the complexities of life by observing his mother's friendship with Fanya, as Miss Menzies is named, listening to them speak Russian, reading Pushkin and comforting each other as women do who have been abandoned by their men.
The story is a glimpse into another time, into another place, that feels remarkably familiar. Or is it that all Russian Jewish homes are sort of similar?
Waddington, who was born Miriam Dworkin in Winnipeg and was part of the Montreal literary circle that included Irving Layton, had her story published eventually in its own collection, "Summer at Lonely Beach and Other Stories", by Mosaic Press in 1982. The collection is now out of print.
(Ed. note: Irena, not being from Manitoba, is obviously unaware that the name "Lonely Beach" is a play on "Loni Beach" in Gimli.)
Ed Kleiman contributed "Westward O Pioneers!" about a womanizing English professor of the Catholic faith,who eventually meets his amorous match before they head west to an unspecified location. A Winnipeg Free Press obituary published September 7, 2013, states that Kleiman was born in the North End to Jewish parents from Russia and is described as "one of Canada's best short story writers." He was the author of "The Immortals" (1980), "A New-Found Ecstasy" (1988) and "The World Beaters" (1998), all of which are now out of print.
Author of "Raisins and Almonds" and "The Tree of Life", both of which are out of print, Fredelle Burser Maynard in "That Sensual Music" writes poignantly about her desperate attempts at dating, set in stark contrast to the dating successes of her older sister, Celia.
Burser Maynard's writing sizzles with subtle hints of eroticism: "She was applying scarlet fingernail polish that day, painting each nail with long sure strokes, then holding out each hand, fingers spread, to study the effect. "No problem," she said. "There's a list of boys who've already asked somebody, right? So you take out your yearbook, cross out those names, pick who you want from the ones that are left. And you vamp that one.""
Who was Joan Parr, whose name appears as editor on the cover of "Winnipeg Stories"? Her obituary — she passed away on November 5, 2001 — states she grew up in the Icelandic community of Winnipeg's West End, married, raised two daughters and, in 1974, started Queenston House Publishing, "which she put her heart and soul into and as a result was awarded the Woman of the Year in Arts in 1981. Joan helped to launch the careers of many Manitoba writers through her work in publishing."
If we remember and write about great people who are no longer with us, why can't we write about books that are no longer in print? It is the stories in these lost works that give voice to the forgotten, yet great writers, who wrote to be read, and probably never expected to disappear with time.
Irena Karshenbaum writes in Calgary .