Remembrance of Rupertsland Avenue – 1950 to 1975

By BRIAN M. GILFIX Cote Saint-Luc, Quebec September 18, 2023 I have read with interest in various past issues of the JP&N (Sept. 16 and 20, 2019, Sept. 30, 2020, and Nov. 10, 2021) descriptions of streets or blocks where all or most of the houses were occupied by Jewish families. (Ed. note: All those stories – about McAdam Avenue and Bredin Drive, can be found on this website. Simply go to "Search archive" and enter the name of either street. The entire issue in which the story about that street appeared will show in the search results.)
This was not all that unique in the 1950s and 60s, especially with the Jewish population of Winnipeg peaking close to 20,000 individuals during that time. During the immediate post-war years, individuals and families were leaving the Magnus and Flora Avenues with their wooden shuls and moving more northward to the then developing West Kildonan and later developing Garden City areas. This was reflected in the establishment of shuls (Rosh Pina, 1952; Bnay Abraham, 1958; Chevra Mishnayes, 1965) and schools (Talmud Torah, 1952) in the area.
Rupertsland Avenue was a new street developed in 1950 by Edward Rosenblatt. The street name obviously echoes the name given to the territory draining into Hudson's Bay , which was called Rupert's Land. Looking at the actual mortgage documents, houses cost about $8450 for a bungalow (1 storey) while a cottage (2 storey) cost about $2000 more. By the mid-2010s the value of a bungalow style house had increased thirty-fold in value. The street changed appearance somewhat over the years with some upgrades – paving of the back lane (1950s) and planting trees on the front boulevards (1960s).
I grew up on Rupertsland Avenue in the 1950s and 60s. Then, in the block stretching from McGregor St. to Parr St. and comprising about 50 houses, over a third of the houses were occupied by Jewish families. Most were tradespeople or small business owners. None of that generation were professionals. Then, your neighbours were also your friends with whom you socialized. For example, my parents belonged to a bridge club on the street, comprising amongst others the Stollers, Brasses, Bogaches, and Jacobsons. As few trees were planted, we, the neighbourhood children, played across the front lawns of neighbouring houses, effectively making one long field.
The children (including myself) walked to the local schools regardless of the weather: Victory, what was then known as Jefferson Junior High School, Garden City Collegiate, and Talmud Torah – affecting the school demographics such that on major Jewish holidays the public schools "shut down."
We had deliveries from the milkman and bread man. The street was visited by vendors selling eggs and, on one occasion early on, vegetables from a horse drawn wagon.
From my memory, I have provided a list of the Jewish families that lived on the street during this period. I have also given a few short vignettes of some families as I remember it from my then youthful perspective aided by information gleaned from the JP&N and Google. I apologize for any errors in advance. I should note that of the families listed here, with rare exception, the parents have passed away. In some instances, I have noted the year of passing.
565 Rupertsland – Stoller. He was an accountant or bookkeeper. He and his wife had a son & daughter, Elaine (?).
517 Rupertsland – Name unknown.
513 Rupertsland – Kesten. Their son Cyril currently resides in Vancouver.
509 Rupertsland – Tennenhouse – Sam (d.2001) and Gertie (d.2014).
They had four children: Karen, Ronnie, Marsha, and Kenny. He farmed with his brothers during the summer and had a small machine shop in the basement in winter where he made house numbers. They were long time friends of my parents. They had a "bogey man" is their basement, actually an old coal style furnace. The oldest daughter would bang on it to make the "monster" noise to frighten the kids. They were perhaps the first family to leave Ruperstland for the then new Garden City. I believe some family members still live in Winnipeg, but the son Ronnie lives in Toronto.
505 Rupertsland – Gilfix (us) – We were Joseph (d.2014), Betty (d.2021), Debbie (Edmonton) and myself (Montreal). My parents moved to a new home on Rupertsland in 1950 from the Carmen Apartments on Burrows, which is still standing, leaving behind a walk up and ice boxes. The years saw a transition for heating the house with coal to oil to gas. My sister left for Edmonton to attend university, later married there, and has lived there since. My journey was more peripatetic, moving in 1975 to London, Ontario to pursue my PhD, followed by a post-doctoral fellowship at Harvard Medical School, and finally returning to Canada and McGill University to pursue my MD degree and specialty training. I married in Montreal and have been on staff at the Royal Victoria Hospital in Montreal since 1993. Due to age and infirmity, my parents finally left Rupertsland in 2014. I believe my parents were the last Jewish family on the block and street when they finally left.
501 Rupertsland – Dutkevich – Ann Dutkevich (d.2000), husband Nick, daughter Sally and son Joe. She was affectionately known to us as "Mrs. D". She was very kindly. Once, when my sister decided to "run away," she packed her bags to move to Mrs. D. next door.
I believe the children still live in Winnipeg. Their house was later purchased by another Jewish family, the Greenholtzes (daughter Faye & son Joey). He was a tailor and both he and his wife worked in the garment factories. The parents later relocated to Toronto to be closer to their children.
493 Rupertsland – Gabor. They had a son, Brian.
489 Rupertsland – Name unknown.
485 Rupertsland – Bogach – Frank and Ann, her mother, and son Howard. Frank with his brothers ran Tasty Seeds located on Alfred that they had inherited from their father. Howard was recently profiled in the JP&N (August 16, 2023).
469 Rupertsland – Bogach – Maurice & Goldie Bogach and their daughters, Mindy and Evy. The parents played bridge with my parents and he owned Tasty Seeds with his brothers. I believed their children still reside in Winnipeg.
465 Rupertsland – Rodin. One of their two sons, Greg, is a lawyer in Calgary.
461 Rupertsland – Brass – Abe and Rose Brass and their children. Following his passing she moved to Vancouver to be closer to her children, where she later passed away.
516 Rupertsland – Plosker – Max and Bertha Plosker, daughter, and son Erron. The family owned Direct Home Furniture
512 Rupertslsand – Spiller – Jack and Ailenne and their children, Harley, Susan, Sari, and Deborah. I believe some of the children still reside in Winnipeg.
508 Rupertsland – Terhoch – Kurt & Pearl. He was an electrician. They had two sons, Leonard and Marvin, and a daughter, Cheryl. The oldest son, Marvin, was at one time a producer at CBC Winnipeg.
504 Rupertsland – Jacobson – Anne, Nat (d.2002), son Gary and daughter Arlene. Nat had a part job running the projector in movie theatres. At 106 (!), Ann is probably the last living individual of the generation that first moved onto Rupertsland Avenue. She currently resides at the Simkin Centre. Gary still lives in Winnipeg.
496 Rupertsland – Chodiker. One son, William (Bill), is an allergist, now retired, who lives in London, Ontario.
476 Rupertlsmand – Golubchuk – Samuel (d.2008) and Dora and children, Percy and Miriam. I believe they were the last Jewish family to move on to Rupertsland. Samuel was at the centre of a controversial legal battle dealing with the question of who has the right to make end-of-life decisions. This case was widely written about.
468 Rupertsland – Beloffs
Lastly, at the end of the street, there was a corner store (700 McGregor) run successively by Jewish owners, Mandel and later Slutsky.
Interestingly according to my late mother, Paul Snider of Dorothy Stratton murder fame, apparently lived on Rupertsland Avenue for a period of time.
Rupertsland was not a Jewish island in West Kildonan. Immediately behind my parents' house across the back lane on Enniskillen Avenue, there were the:
Bokauts with sons, Barrie and Brad. I remember walking back home with Barrie and his father from the Bnay Abraham synagogue on Shabbat mornings. Barrie went on to work for Foreign Affairs Canada. I believe Brad still lives in Winnipeg,
Lezacks whose son, Jack, is a hematologist in Winnipeg, and
Este and Morris Katz. Their sons, David and Philip, tragically past away at early ages.
On Smithfield, there were other Jewish families such as the Senenskys and Gorewiches (my father's brother-in law and sister).
Over the decades the ethnic and religious composition of Rupertsland Avenue changed as the original inhabitants aged and they and their children moved to other areas. Many of the children left Winnipeg – often to Calgary, Edmonton, or Toronto. Consequently, the demographics and character not only of the street but also of the local schools, institutions, and West Kildonan have changed. On Rupertsland at its peak, probably a third as many Jews lived there alone as compared the number of Jews now living in the entire West Kildonan area (205) according to the latest census. Consequently, many of the local Jewish institutions have moved, closed, or amalgamated. When my parents, being the last Jewish family on that block of Rupertsland Avenue, finally left in 2014, it marked the end of an era for the street.
Coming Soon: 5 New Online Slots from Award-Winning Providers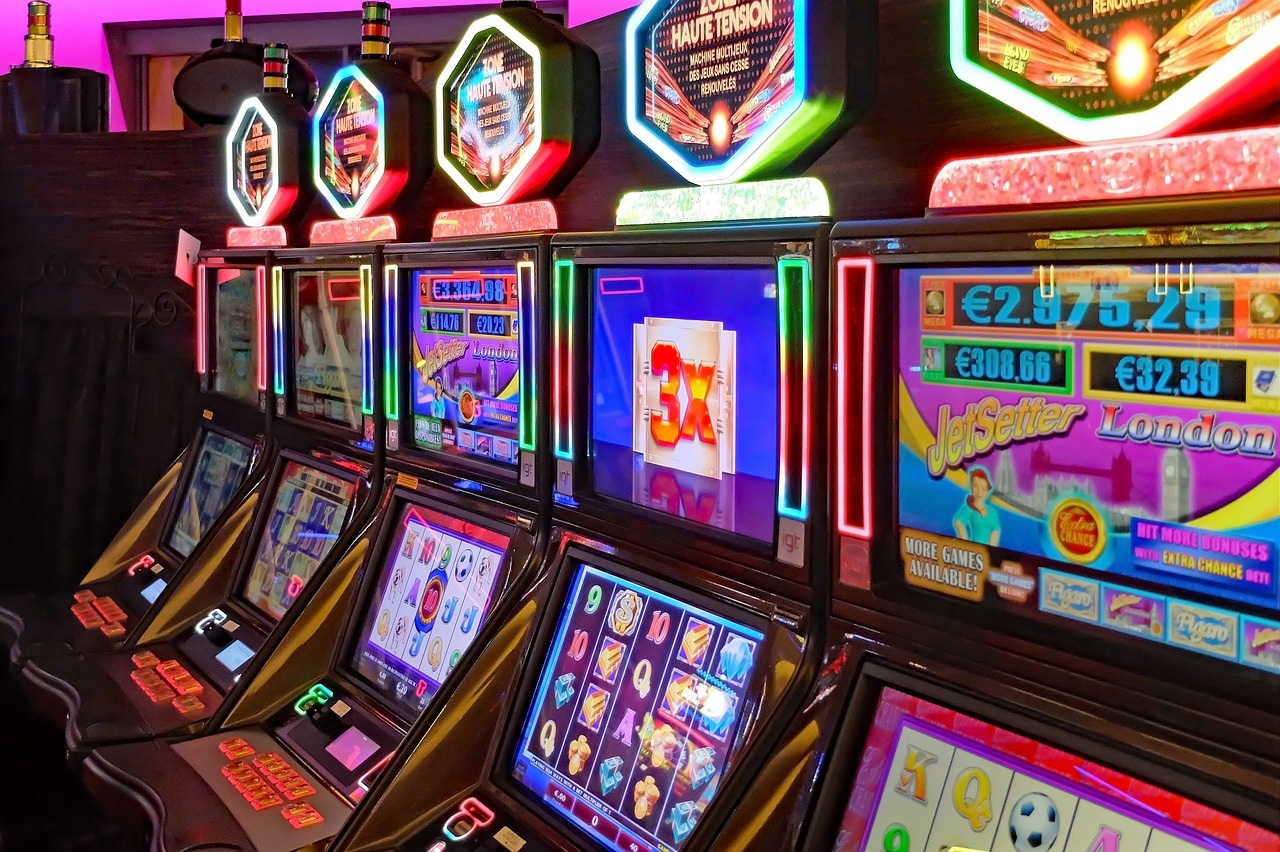 Meta: Here are some of the world's best new online slot machines that are coming soon to several fully licensed & regulated online casinos.
As the festive season fast approaches, there are lots of new online slot machines to look forward to from various market-leading, multi-award-winning online casino game development studios and software providers.
If you live in Canada and want to be one of the first online casino players to try out some of these hotly anticipated new online slots, you've come to the right place. Let's dive straight in to reveal the names of several eagerly awaited new slots.
Top new online slots coming soon
Instead of listing all 100+ new online slots that are expected to arrive at some point over the coming weeks, here are just a handful of the most talked-about new slots that will soon be arriving at various fully licensed and regulated iGaming sites like the official ComeOn online casino.
You will be able to launch these new slots instantly in your web browser, and you will be able to play them in the real money mode and free play practice mode. However, you must be at least 19 if you wish to play them for real money.
Without further ado, the top 5 new online slots to keep an eye out for over the coming weeks are the following:
Galactic Racers Dream Drop progressive jackpot online slot by Relax Gaming
Hoop Kings online slot by Booming Games
Breaking Bad: Cash Collect & Link online slot by Playtech
Book of Yuletide online slot by Quickspin
John Hunter Nell 'Antica Roma online slot by Pragmatic Play
There are no official launch dates available for any of these new slots. However, many of these games are likely to have already arrived by the time you are reading these words.
Honourable mentions
Some of the other upcoming new online slot machines to keep an eye out for in November and December 2023 are Gargantoonz, Sherwood Gold, Viking Runecraft 100 and Mega Don: Feeding Frenzy from Play'n GO, Finn and the Candy Spin, Elk Hunter and Gem Crush from NetEnt, and Jester's Riches from Booming Games.
Others include Gold Hit: O'Reilly's Charms, Hold Hit & Link JP Bacon & Co., Hercules Rules, Silent Samurai: Mega Cash Collect, and Lunar Link: Sky King, which are all from Playtech.
What are the latest slots I can play today?
If you can't wait for any of these new slots to arrive and want to try out some of the latest online slots that are available to play today, then you may like to try Gold Trio: Sinbad's Riches online slot by Ash Gaming (a Playtech subsidiary company), Megaways Bushido Princess online slot by Relax Gaming, and Big Bad Wolf: Pigs of Steel online slot by Quickspin.
Other suggestions include Area Cash Thor by Area Vegas and Games Global, Megaways: Duel of the Dead by Relax Gaming, Nile Fortune by Pragmatic Play, Win-O-RamaXL Extended by Relax Gaming, Juiced: Duomax online by Yggdrasil Gaming, and Candy Paradise by Just for the Win Studios and Games Global, to name just a few.
Final note
When playing online slots or any other casino games in the real money mode, remember to stay within your budget, take regular breaks, never chase your losses, and, where possible, take advantage of the 'safer gambling tools' for a safer and more enjoyable time.
Alan Guberman: from epilepsy to pancakes in 50 years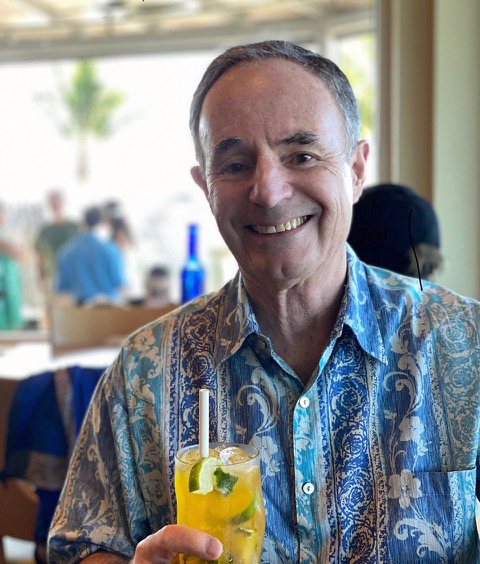 By GERRY POSNER Some individuals have had to learn an entirely different field in life while winding down from their main line of work. Well, welcome Alan Guberman who is the poster child for this kind of challenge. Hard as it is to believe, Alan was a prominent neurologist and then later in life, restaurant entrepreneur.
For those of you who can go back a distance, the Guberman name might be readily recognizable for its connection to the famous Original Pancake House restaurant on Pembina Highway. If that is where you directed your memory, you are on the right path. Allan is the son of Wally Guberman, who opened the first pancake house with his brother Monty in 1958.
Alan and his sister, Joanne, grew up in the south end of Winnipeg. After he finished high school at Kelvin and obtained his BSc at the University of Manitoba, Alan did what was uncommon back in the 1960s, when he went away and obtained his MD at McGill University in 1970. After three post-graduate years at McGill, he did his three- year neurology residency in St. Louis at Washington University and then a year of epilepsy studies in Marseille, France.
Alan returned to settle in Ottawa where he spent his whole career running the epilepsy programme at the Ottawa Hospital. He served as the Head of the Neurology Division and Director of the residency programme in Neurology for several years. He was involved actively in no fewer than12 clinical trials of antiepileptic drugs starting in 1989 and, in fact, he published extensively on epilepsy and neurology including fifty-three articles and four books. Truth be told, Alan Guberman at his peak was one of the most recognized specialists in Canada, the go-to guy for adult epilepsy in Ottawa and Eastern Quebec and – he could lecture about the subject in both French and English.
One of Guberman's main focuses was neurology and epilepsy education. He served on several national and international boards related to epilepsy, drug development and gave numerous presentations to general neurologists and paramedical personnel. To top it off, in 2018, well after his retirement in 2012, Alan was awarded the prestigious Wilder Penfield Gold Medal by the Canadian League Against Epilepsy for outstanding lifetime clinical and/or research contributions achievement in epilepsy. Not a lot of Jewish Winnipeggers from Waverley Street, past or present, can make that statement.
Alan and his wife, Denyse Charlebois, a retired teacher, reside in Ottawa. The parent of four boys and five girls, Alan's son Daniel is himself a busy plastic surgeon, while one of his daughters, Liana, is a dentist who has a thriving office in Ottawa.
Now given that background, it was a major challenge when, in 2004 after his father's death, Alan, while still working full time as a neurologist and epileptologist (I rarely get a chance to use that word) in Ottawa, entered the pancake arena…quite a bit of a jump. Being the son of Wally, he had spent some time working at the Pancake Houses during his summers growing up in Winnipeg, but he was never involved afterwards. (As an aside, I have a very definite memory of that place because on my very first day at the University of Manitoba in 1960, our car pool stopped and had breakfast there. The pancakes left an indelible impression on me.)
The task of becoming a restaurateur was larger even than the famous Giant Apple Pancake, so well- known by residents and ex-residents of Winnipeg. I wondered about that move and asked Alan about it. He looked upon it as applying some of the analytic, communication and management skills that he had spent a lifetime honing in academic medicine to the restaurant business. He mentioned he was brought up to speed over the years by his business partner, Hazel Kushner, who had worked with his father for many years and served as general manager of the restaurants. Alan quickly realized that he could not mange restaurants from afar and thus relied on and continues to rely on Hazel, who lives in Winnipeg and is a highly skilled and experienced, hands- on manager. In 2019, Alan received an offer he could not refuse and sold the restaurant on Pembina. That decision left him with the three other locations, at the former Clarion Hotel, the Forks Market and the newest one, on McGillivray Boulevard.
So, at 78 years of age, Alan Guberman, retired from medicine and neurology for over ten years, now pursues his passion for bird photography, improving his golf, cheering for the Ottawa Senators, following the latest technology advances, keeping up with the news and more importantly, watching his and Denyse's grandchildren grow. He remains very much in the pancake game and loves to travel to Winnipeg to sample the latest Pancake House creation. Just writing about the restaurant makes me want to visit to Winnipeg for a trip to the newest facility
"Reckonings" – riveting documentary film explains how the agreement to offer reparations to Holocaust victims came about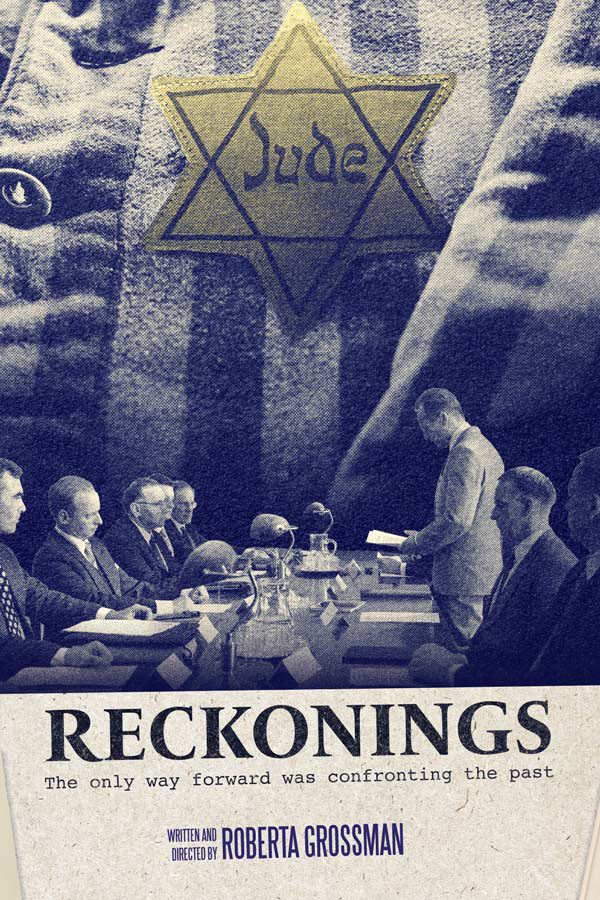 By BERNIE BELLAN Since 1952 the German government has paid more than $562 billion in compensation for crimes committed during the Holocaust, of which $472 billion has been paid to the State of Israel (in goods and services) and $90 billion in cash to individual Holocaust survivors.
How the German government came to agree to compensate victims of the Holocaust is a fascinating story – and one that is the subject of a spellbinding documentary film called "Reckonings."
On Sunday afternoon, November 12 over 150 people gathered in the auditorium of Westwood Collegiate in St. James to view "Reckonings" and to participate in a discussion that followed the film led by Jewish Heritage of Western Canada Executive Director Belle Jarniewski and Jewish Child and Family Service Holocaust Support Services Worker Adeena Lungen.
The event was timed to coincide with the 85th anniversary of Kristallnacht – "the night of broken glass," which took place Nov. 9-10, throughout Germany, when over 7,000 Jewish businesses were damaged or destroyed, 30,000 Jewish men were arrested and incarcerated in concentration camps, and at least 100 Jews killed.
"Reckonings," released in 2022, was directed by award-winning documentary filmmaker Roberta Grossman. In a style first pioneered by documentary filmmaker Ken Burns, Grossman uses historical footage, occasional reenactments, interviews with various individuals who appear from time to time throughout the film – but never for more than a couple of minutes at one time, and music composed to fit the moment, all in a fast-cutting mode that maintains your attention throughout the 74 minutes of the film.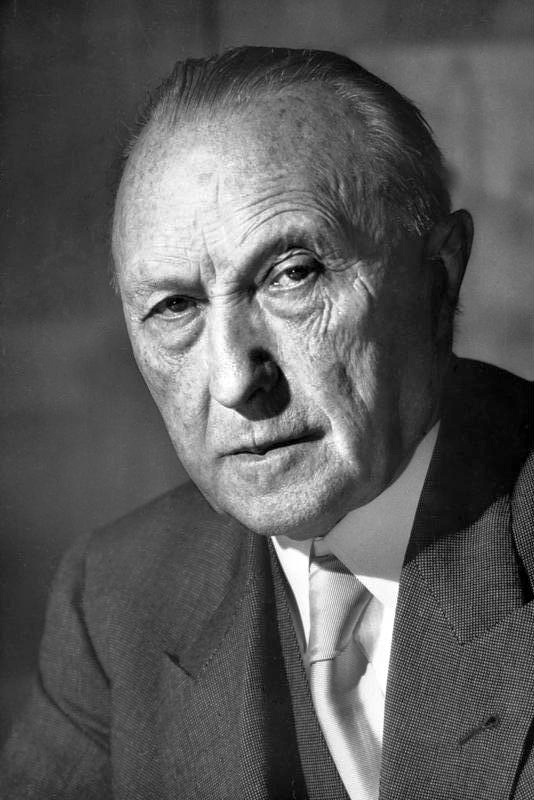 The crux of the story is how the West German government, led by Chancellor Konrad Adenauer, decided to take full responsibility for the crimes of the Holocaust, and offer reparations to Holocaust victims.
If there is any one hero in this film, it is Adenauer. As the film explains, he was a former mayor of Cologne whose family was fiercely anti-Nazi. As well, Adenauer was a devout Catholic – something that played a significant role in his wanting to come to terms with German guilt and atone for the collective sins of the German people.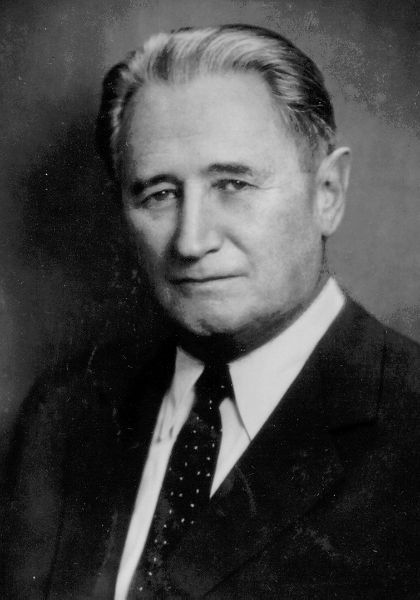 On the Jewish side, the key figure working with Adenauer – and negotiating on behalf of Holocaust victims was Nahum Goldmann, who co-founded the World Jewish Congress in 1936 with Rabbi Stephen Wise.
Goldmann had been stripped of his German citizenship by the racist German Nuremberg laws (and although the film doesn't explain it, he found refuge in Honduras.) Yet, the fact he was German-born and was able to develop a warm relationship with Adenauer proved key to the eventual creation of what came to be known as the "The Conference on Jewish Material Claims Against Germany."
The film unravels the many complexities that were involved in negotiating what turned out to be an agreement of monumental consequence, especially bringing together Jewish and German negotiators across from one another.
In the opening moments of "Reckonings," co-producer Karen Heilig observes, "You can just imagine what it was like for Jewish representatives to sit down with German representatives only seven years after World War II…It was like negotiating with the devil."
As the film explains, Israelis themselves were largely opposed to negotiating reparations with the German government. As Heilig observes, "They didn't want German money."
Similarly, most of the German population was also opposed to the idea of reparations. "Only 11% of the German population supported compensation" for Jews, according to the film.
In a very interesting insight into the psyche of the German population following the war, it is also noted that, when it came to who the German people thought were most victimized by the war, "Jews were last on the list."
Amidst what was evidently still a deeply-rooted antisemitism within the German population – and strong opposition from within his own party (Christian Democrat), Adenauer remained adamant that Germany would negotiate reparations – both for individual victims of the Holocaust and for the recently formed State of Israel. (The Federal Republic of Germany itself only came into being in 1949.)
One of the crucial factors in Israel agreeing to negotiate reparations – after having been so solidly opposed, came toward the end of 1951, the film explains, as a result of the Israeli treasury almost being totally bare. The reason was the extraordinarily high cost that the Israeli government had incurred as a result of absorbing hundreds of thousands of refugees since the formation of the state – both Holocaust survivors and refugees from Arab countries.
Yet, despite the precarious state of Israel's finances, there were still many who refused to countenance the notion of Israel accepting German reparations. In fact, at the time that negotiation began, in 1952, there was a boycott of German goods in Israel.
As the leader of Herut (also leader of the Opposition in the Knesset), Menachem Begin insisted, "reparations will lead to cleansing the guilt of the German people."
However, notwithstanding the fierce opposition from among many Israelis to entering into negotiations with the German government, Israel's government, led by David Ben Gurion, did announce that it was ready to discuss reparations, but it led off with a claim for $1 billion – the cost, it said, for absorbing 500,000 Holocaust survivors.
Adenauer agreed to negotiate with both the Israeli government and a representative organization of the Jewish people – but at the time there was no organization in place to do that.
Thus was created "The Conference on Jewish Material Claims Against Germany," with Nachum Goldmann at its head. The other members of the negotiating team had clear goals in mind: What they were negotiating with the West German government was not about "morality," it was about dollars and cents.
To that end, the negotiators wanted to break down compensation into two different categories: compensation for personal suffering and compensation for property lost to the Nazis.
The problem was: Who would claim compensation for property when everyone who might have owned particular properties had been annihilated?
I actually put that question to Adeena Lungen during the discussion that followed, since the film didn't go into any detail as to how that circle could be squared. Adeena explained that survivors of Holocaust victims are often able to claim compensation for personal suffering, for which there is significant information available, but compensation for loss of property is often much more difficult to ascertain.
Agencies such as JCFS, which help survivors apply for compensation often rely upon archival information that "gives a wealth of information about property based on the recollections of others from a particular shtetl." As Adeena further noted, "in Poland, wherever you lived there was a document that recorded where you lived" – and there is now an "online database" based upon those documents from where anyone can get detailed information about where individuals lived.
Before teams representing the three parties (West Germany, Israel, and the Conference on Jewish Material Claims Against Germany) for the coming negotiations met, however, Konrad Adenauer met with Nahum Goldmann in secret to determine certain basic points: Was West Germany actually ready to pay reparations and where would the negotiations take place?
The answers to those questions were: Yes, West Germany was ready to pay and two, the negotiations were to be held in a neutral county – in this case, The Netherlands.
Although Israel and the Claims Conference were to be separate parties to negotiations with West Germany, it was agreed that Israel and the Claims Conference would coordinate their strategies together.
Prior to the commencement of negotiations, however, the film explains, "German officials wanted to come to terms with the rest of the world, then Israel and the Claims Conference," but Israel took the position that "No, you have to come to terms with us and the Claims Conference, then the rest of the world."
With West Germany accepting that as a pre-condition to negotiations, the representatives met and, after a prolonged series of negotiations, West Germany did agree to provide $857 million in reparations, of which $750 million was to go to Israel (but not in cash, as the film explains; rather, it was in goods and services, including raw materials, industrial machinery, and ships for the Israeli navy), while the Claims Conference was to receive $107 million.
However, many individuals were excluded from the deal to receive compensation, including anyone living behind the Iron Curtain and people who had been in hiding during the war.
One of the key individuals during the negotiations with Germany was Ben Ferencz, who passed away this past April. Not only was Ferencz the sole surviving negotiator for the Claim Conference, as Belle Jarniewski also pointed out, Ferencz was the last surviving prosecutor from the famed Nuremberg trials of Nazi war criminals. Ferencz is featured quite prominently in "Reckonings," as he was able to give a first-hand account of what the negotiations were like.
The final agreement worked out between West Germany and Israel, on the one hand, and West Germany and the Claims Conference, on the other, came to be known as the Luxembourg Agreement. It has served as the basis for all subsequent agreements to compensate Holocaust victims by the German government.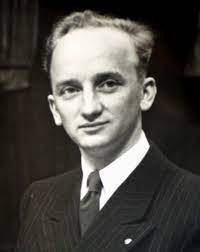 Of the $90 billion that has been paid out in reparations since 1953, over 270,000 Holocaust survivors were among the first recipients of the initial $107 million paid in 1953. Since then, an additional 500,000 individuals have received payments. And, although the Luxembourg agreement was only intended to provide compensation to survivors in 1953, ever since then there have been regular negotiations between the German government and the Claims Conference, which have resulted in varying amounts being negotiated each time.
Insofar as Holocaust survivors who moved to Winnipeg are concerned – of whom there have been over 1500 individuals over the years, Belle Jarniewski explained the process through which they receive compensation from the German government.
In 1948 something called the United Restitution Office was established to help Holocaust survivors. (The Canadian office was founded in 1952.) The purpose of the office was to help survivors with individual claims. Case files were established for survivors, including claims and documentation describing difficulties survivors have encountered during their lifetimes. In 2022 those files were transferred to the care of the Jewish Heritage Centre.
Adeena Lungen (about whose role at JCFS helping Holocaust survivors we described in some detail in an article in our December 20, 2021 issue, which can be downloaded on our website – simply go to jewishpostandnews.ca and, under the "Search Archive" tab at the top, and enter Dec. 20, 2021 to download the complete issue. The article about Adeena is on page 3.), explained that JCFS has been working with Holocaust survivors in Winnipeg since 2000. Adeena has been serving in her role as Holocaust support services worker for the past 20 years, she noted.
Adeena noted that, in addition to compensation available from the German government for Holocaust survivors, other countries have, in recent years, also begun to offer compensation in certain cases. (For instance, in our two most recent issues we posted an advertisement for compensation now being offered to Jews who were former residents of Lithuania.) Other countries offering compensation now include France, Austria, Poland and Romania, Adeena added.
When asked how a survivor could go about proving that they are actually a Holocaust survivor (and there have been numerous bogus attempts over the years by individuals falsely claiming to be Holocaust survivors), Adeena described the steps JCFS, for instance, will take to verify someone's claim, noting however that, while JCFS will do an initial assessment of someone's claim, the final determination rests with the Claims Conference.
According to Adeena, a claimant must submit documents, such as identity papers from the country of origin.
Currently there are still 200,000 Holocaust survivors worldwide, of whom 150,000 have been receiving distributions from the Claims Conference. Adeena noted that new files are still being opened for Holocaust survivors. (Apparently there are still Holocaust survivors who have been unaware that they are eligible to receive compensation.)
In 2022, for instance, the Claims Conference was able to distribute $562 million to 150,000 individual Holocaust survivors. An additional $750 million was distributed to social welfare agencies worldwide, including JCFS. If you would like more information about compensation for Holocaust survivors, contact Adeena Lungen at alungen@jcfswinnipeg.org.