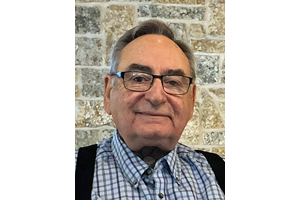 It is with heavy hearts that we announce the sudden passing of Ben Hirt at the age of 81. He is survived by his loving wife of 61 years, Lil, his daughter Kim (Jerry) and his granddaughters Rachel (Alex) and Bina. Ben was predeceased by his parents, Sam and Pearl Hirt, and by his sister Sharon Hirt.
Born in Montreal, Ben's parents moved to Winnipeg when he was young in order to be with family. Ben was the consummate storyteller and any landmark or event, no matter how small, would have him launch into tales of his different experiences. He had stories to tell in his younger years of how they were evacuated by army truck during the 1950 flood, his years at West Kildonan Collegiate, or summers taking the Moonlight Express to Winnipeg Beach. It was during these times that he met the love of his life, Lil, and they married in 1960.
Ben's working years were fodder for many more stories as he had the opportunity to meet and befriend many interesting people either in his own businesses such as Jubilee Grocery or CarBen Distributors or in the different car dealerships where he was employed.
Ben worked to live, and live he did. He enjoyed summers at the condo in Gimli, playing golf, travelling with friends, attending family celebrations around North America, and winters in Palm Springs. Living also meant spending time with people he cared about whether it was going out for meals with a group, having a quiet coffee with you, or walking the track at the Wellness Institute.
The funeral was held on Monday, April 19th. The family wishes to thank the pallbearers: Jerry Rubin, Eph Bergman, Mel Hirt, Arnold Merrick, Howard Collerman and Matthew Lazar.
In lieu of flowers, donations may be made to Congregation Etz Chayim, CancerCare Manitoba Foundation, or a charity of your choice.