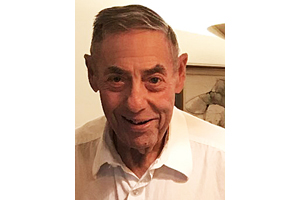 With heavy hearts we announce the passing of Burt Gorenstein on March 31, 2021 at the age of 85.
Burt grew up in Winnipeg, Manitoba and attended the University of Manitoba, where he graduated with a Masters degree in Microbiology.
After marrying Jackie Hyman in 1960, they moved to Toronto, then then to Montreal, and finally settled in Ottawa.
After working for Agriculture Canada, and dreaming for more, he came up with a unique idea for a consulting business – one which had never been seen before in Canada. He opened up Eticon Consultants in 1974, and never looked back.
Burt enjoyed the simple pleasures in life. He loved listening to classical music and was a longtime regular at the symphony at the National Arts Centre.
One of his favourite pastimes was tending to his impressive gardens. He also loved to fish, and was well-known for his homemade jams, jellies, pickles and sweet red peppers.
Burt was predeceased by Jackie, his beloved wife of 60 years, and his sister Reva Subar, of Providence, RI.
He is lovingly remembered and missed by his children Alan, Karen and Joanne, his grandchildren Daniel, Ehryn, Carter and Sacha, as well as his sister Libby (Gillman (Gary) and his brother-in-law Gary Hyman (Miriam Corne).
In honour of Burt, donations to Jewish Education Through Torah (JET) would be appreciated – 1-613-695-4800. Burt was a longtime member of the biweekly Talmud classes.
Passed away November 12 in his home in Tampa.
Barry (as he was known) Klapman was a business leader in Winnipeg. After law school he went to work for his father, Meyer, who started Peerless Garments manufacturing company and grew the family business into one of the largest employers in Winnipeg. Barry loved boating and trips to Las Vegas with his family.
He is survived by his: wife Monique Landry; two children, Arla Klapman Green and Jason Klapman; daughter-in-law Sarah Klapman, and son-in law Stephen Green; sister Maxine Brownstone; niece and nephew, Lorrie and Danny Brownstone; as well as his four grandchildren, Charli, Myles, Miller, and Gabrielle. .
He lived his life to its fullest. Donations in Barry's memory can be made to Brothers For Life https://www.brothersforlife.com/donate/
It is with deep sorrow that he family of Barry Posner announces his passing after a lengthy illness at the age of 75 on Monday, October 9, 2023.
Barry leaves behind his wife, Sharon; children, Adam (Christiane) and Daniel (Victoria); grandchildren, Jordan, Jade, Ari, and Zoey; brother, Murray; and nephew, Cort. Barry was predeceased by his parents, Alec and Claire, and his in-laws, Harry and Rose Borodkin.
Thank you to all the staff at St. Boniface E2 Medical Surgical Intensive Care Unit, especially Dr. Denira Govender and nurse Kaitlin for all of their kindness during this difficult time.
Funeral service was held graveside at the Shaarey Zedek Cemetery on Thursday, October 12, 2023. Our thanks to Rabbi Matthew Leibl for his beautiful eulogy and to the pallbearers: Cort Posner, Zeev Rafaeli, Joseph Gillies, Aaron Migie, Rod Gordon, and Stephen Dubienski.
Barry loved his family and friends. He had a great sense of humour and always made people laugh. He was a wonderful husband, father, grandfather, son, son-in-law, brother, and uncle. Barry was so brave and courageous during the years of his illness. He will be forever missed and never forgotten.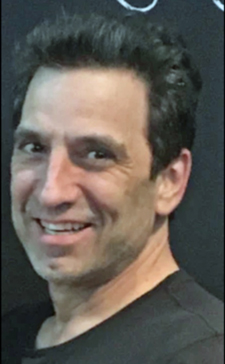 It is with heavy hearts that we announce the sudden passing of Joel David Cooperband on Friday, October 6, 2023. Joel leaves behind his loving wife of 35 years, Cheryl, his gorgeous daughter Adeena, and his beautiful son Joshua. He also leaves behind his sister Reesa (Marty), brother Benjie (Adrienne), brother-in-law Monte (Stephanie), mother-in-law Shirley, along with nieces, nephews, and his uncle David Weinberg.
Additionally, he leaves behind his favourite fur babies, Jersey and Milo. Joel joins his dad Mickey, who passed February 1983, his mom Sandra – March 2018, and his father-in-law Phillip – December 2022.
Joel grew up in Garden City on Woodcrest and loved going to the family cottage at Winnipeg Beach. He worked at Silverman Jewellers and started Executive Jewels with his wife. They travelled across Western Canada setting up their wares but more importantly, enjoyed daily adventures together. Their children both worked with them. And they loved their lives. Family was his greatest passion. Josh chose a different path to take and Joel was so very proud of him. He would talk about him at every opportunity. Adeena was his sidekick, his buddy, his best friend. A huge hole in our hearts is felt by everyone who knew him. Funeral services took place at the Chesed Shel Emes with interment at Shaarey Zedek Cemetery on October 10, 2023. Shiva was private.
Joel was so appreciative of a second chance at life. Unfortunately, it didn't last as long as we hoped. Until we meet again – beautiful soul.