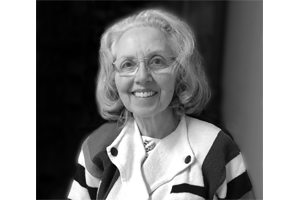 With great sadness, the family of Deanne Spiegel announces her peaceful passing on February 17, 2021 as a result of complications related to Parkinson's disease.
Thankfully, Deanne's children were able to be with her in the days and hours before her passing. Deanne is lovingly remembered by her children Jill (Shawn Hank) and Gary (Kim Kujawski), step-grandchildren Kendra (Johnathan Woodbridge), Tyler and Will, step great-grandchildren Kristian and Amelia, and brother Murray (Donna). She was predeceased by her loving husband, Harvey and her parents, Sylvia and Edward Caplan. Deanne will be forever missed. She will always be in the hearts and minds of her family and friends.
Deanne was born in North Battleford, SK in 1944 where she attended North Battleford Collegiate Institute (NBCI) and later moved to Winnipeg where she graduated from St. John's High School. She then went on to the University of Manitoba, where she graduated from the Faculty of Nursing achieving her Bachelor's of Nursing and became a Registered Nurse. She later returned to the U of M's Faculty of Nursing post graduate program and ultimately received her Masters in Nursing.
Deanne enjoyed attending live theatre with her husband Harvey. Both were avid supporters of various theater groups in Winnipeg. Each year, they attended the Winnipeg Fringe Festival. They were the ones to ask when you wanted to know which show to see and which to pass on. Deanne was a loving wife, mother, friend, and respected teacher at the School of Nursing at both the Misericordia Hospital and Red River College. There is a generation's worth of hard working nurses, throughout Manitoba and across Canada that were taught by Deanne. She has left a lasting impact on countless friends, family members and students alike.
Graveside funeral services took place on Friday, February 19, 2021 at Shaarey Zedek Cemetery with Rabbi Mass officiating. In lieu of flowers, those wishing to honor Deanne's memory may make donations to U-Turn Parkinson's, or to a charity of choice.