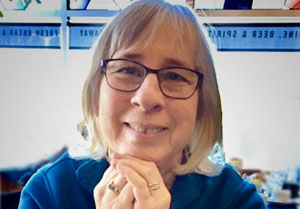 It is with deep sadness that we announce the passing of Dorie Leven who left this world peacefully and acceptingly, but much too soon. Dorie passed on February 21, 2020 at the Women's Hospital with her family by her side.
She is survived by her husband of 46 years, Joe; children, Shachar (Kobi), Boaz (Mor) and her granddaughter Ella; her siblings, Francie (Kenny), Stanley (Karen), Marion, Morley (Joan) and Walter (Diana); and her many nieces and nephews.
Anyone who was blessed to have known Dorie, knew of her kind, gentle spirit, her boundless generosity and her wide-open heart. She will be remembered among countless other things for her love of gardening and singing, dedication to tai chi and her love of her family and her religion.
Professionally, Dorie graduated the U of M with a BSc and worked for over a decade as a lab technician. In her mid-30s, she returned to university and obtained her nursing degree. Dorie began in post-partum in the hospitals and then worked for many years in the community as a dedicated public health nurse, making home visits to newborns and their parents.
A funeral was held at the Herzlia Synagogue on Sunday, February 23. Memorial donations may be made to Winnipeg Harvest.