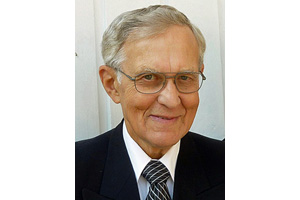 Devoted husband, loving father, distinguished family practitioner/surgeon, and one of the founding doctors of Seven Oaks General Hospital, passed away in Winnipeg at the age of 91 on August 5, 2022.
He was predeceased by his wife of 59 years, Gwen in 2020. He is survived by his children, Marni (Nelko) Altman of Vancouver, B.C, and Trevor (Rachelle) Nelko of Plymouth, Minnesota. His grandchildren, Ashton Altman, Tristan and Dylan Nelko. He is also survived by his sister, Claire Granovsky (Breslaw) & Paul Granovsky. He was predeceased by his brothers, Max and Ernie Nelko, and sister, Sonia Yaffe.
Sid was born in Winnipeg on April 19, 1931, after his parents immigrated from Poland in 1927. He attended St. Johns HS and graduated from the University of Manitoba Medical School in 1957. His medical residency in Family Practice was completed in Norristown, Pennsylvania and Saskatoon, Saskatchewan. He returned to Winnipeg and opened his Family Practice in 1960, that served generations of families until 2005. He also served as a Major in the Canadian Armed Forces in the Militia Medical field. His medical journey also involved the City of Winnipeg's Health Department, where he attended to police officers and firefighters. He also worked for the Government of Canada as an immigration and medical officer, the Workers Compensation Board, and Provincial Medical Examiner. He finished his medical career working two days a week at a walk-in clinic at age 82.
Sid established himself as a leading family practitioner who was as devoted to his patients as they were to him. Early in his practice, he added a Mickey Mouse pin to his lab coat, which was comforting to his young patients. He was an attentive listener and thoughtful in his responses. He was always impeccably attired as a physician in his suit and tie. He was a lifetime member of the American Academy of Family Physicians and always attended the annual convention with Gwen to further his medical education. He was known as having "surgeon's hands" in giving vaccinations, as he would distract his patients with conversation, and often they did not know he completed his task. He was blessed to find his calling as a MD and was always available to patients and friends.
While much of his life was defined by his professional excellence and dedication to his patients, it was the final chapter that revealed the full measure of his compassion. Sid devoted the last years of Gwen's life caring for her as a loyal husband, until her death in 2020. He and Gwen travelled extensively in their marriage and valued their experiences together. Their relationship was strong and enduring in their 59 years of marriage.
Sid had a wonderful sense of humour that was evident in his many funny voices and his spontaneous singing. He had a brilliant mind that prompted him to read many medical journals and books and was exceptional at Trivial Pursuit. He loved to walk and ride his bike in his neighborhood, attend the symphony and theater centre, and work in his yard.
A private service was held, and memorial donations may be made in Sid's memory to: Seven Oaks General Hospital Foundation, 2300 McPhillips St, Winnipeg, MB, R2V 3M3 (204) 632-3552 or a charity of your choice.