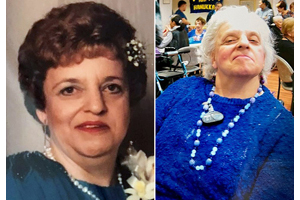 With deep sadness we share that Karen (Roytenberg) Binder (z"l) left this world on June 6th, at the age of 78. She is lovingly remembered for her smile that communicated a joy for life and the enjoyment of being in others' company.
Born in Winnipeg on April 21, 1943, to her loving and doting parents Ida and Nat Roytenberg (z"l), Karen was an only child lovingly raised by both her immediate and extended family. These formative years nurtured a strength in Karen that allowed her to face adversity with resiliency, positivity and a focus on living life to the fullest. Karen was proud to raise her daughters in a Jewish home and vibrant Jewish community. She later went on to care for both of her parents in their final years.
While Karen lived with the effects of Cerebellar Ataxia, the challenges created never defined her. Her family is grateful beyond measure for the amazing care she received during her eighteen years at the Sharon Home and then the Saul and Claribel Simkin Centre. The Weinberg unit 1 became her home where she embraced the company of all who knew her and was able to continue living a Jewish life. Her family extends deep appreciation and gratitude is extended to every individual who touched Karen's life and allowed her to smile, laugh and enjoy the simple things; each of you made a tremendous impact in her life.
Thank you to Cantor Tracy Kasner, who shared prayers of comfort in Karen's final days and officiated the funeral on June 7th with a beautiful and fitting service and eulogy that captured Karen's life and spirit. The family also thanks the pallbearers for their "Chesed Shel Emet" in helping escort Karen to her final resting place; thank you to Sam Binder, Rob Dalgliesh, Ardith Henoch, Arthur Liffmann, Evan Roitenberg and Sean Shore.
Karen was predeceased by her parents and husband Peter, and she leaves to mourn her daughters Lori Binder (Kenton Smith) and Estelle Tzur, grandchildren Maya and Matan Tzur and her close cousins Harry Roytenberg (Jeanette) and Earl Miller (Jolyn).
Should you wish to make a memorial donation, a fund in Karen's memory and honour is being established at the Simkin Centre. This fund will help to spread joy to residents and staff, and serve as a legacy to Karen, who had been the longest resident to live at Simkin.