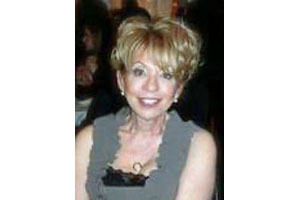 Our beloved Ricki Segal passed away on May 2, 2021. She is survived by her three children, Marshall, Michael, and Brenlee, their children and grandchildren, her sister Carole, her brother Marvin, her many cousins, and her uncle Ed Lazar.
Ricki was the 1st born child of Hilda and Syd Stern of Winnipeg, the 1st born grandchild of 15 of Gertie and Louis Lazar of Bird's Hill, MB and a grandchild of Eicheal and Rifka Stern of Narol, MB
Her love and interest in the lives of her parents and grandparents was boundless. Through her talent in writing, Ricki gave us the gift of their life stories in her humorous and touching recollections, which were published in The Jewish Post & News, and in her book "My Zaida and Other Memories Growing Up Jewish".
She is missed by those whose lives she touched with warm friendships, love, and storytelling.