KOBY AIDEN SHUSTER September 29, 1989 – May 27, 2020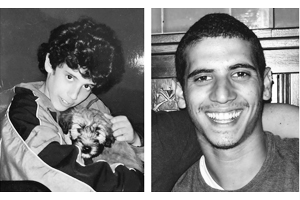 Koby was not your average human.
He was precocious, charismatic, genuine, articulate, caustic, determined. He could be sweet and caring. He could be provocative. He could be sly. As a child, he read early. He watched Fantasia religiously. He was a notorious mouth-open eater and an idiosyncratic toe-walker.
 He began to play classical guitar when he was five years old, swiftly surpassing his father's abilities. His phenomenal vocabulary emerged effortlessly and often baffled his peers. Later, when he studied Criminology at SFU, he would dissect slower students' feeble arguments with ease. He would produce excellent work if he felt like it or subtly infuse an unappealing assignment with derisive humour. On the soccer field, he was a wrecking ball.
He loved his family and friends, and he especially treasured his grandparents, Lawrence and Eddy Werier, who encouraged him to colour outside the lines. When he wanted to accomplish something, however difficult, he found his focus. He claimed his Jewish heritage despite being born into a secular household. He decided that he would have a bar mitzvah and learned how to read the Hebrew alphabet in a week. During later travel in Israel, he felt that he had come home.
Koby kindled a deep relationship with music. He bewitched the bass guitar. He found kinship in artists who circumvent norms, from Tech N9ne to RATM (who he was so excited to see in concert again before Covid-19 hit) to Shuggie Otis to Run the Jewels. He held a deep abiding love for southern hip-hop. His band, Dust, enjoyed significant high school fame. Koby made many deep bonds with musicians of all backgrounds and had an uncanny ability to connect with and support others through music.
Koby was a sage of sorts. He would never mince words or participate in cheap generosity. His caring was raw and true. If he saw that you needed support, he would help, but if you were being overly dramatic, he had no sympathy for that. His challenging words were often an invitation to play or discover truth. In another time period he might have been a lauded orator or philosopher.
People were drawn to him. His presence had an orbit. Koby's charisma was irresistible, and he loved to have a good time. He could get his way so naturally because his magnetism was bound with a respect for others' boundaries. Despite his omnipresent independence, he could make others feel at ease with a caring look or an honest, incisive observation. He said what was needed in the moment, and he expected others to speak honestly to him. He was a secret-keeper for many people and held this position as a sacred trust.
 Koby understood darkness, and it understood him. He experienced trauma from losing several beloved friends to addiction, which hardened him against himself and fueled his own substance abuse. He never recovered from the guilt of believing he was responsible, even though he wasn't. He knew himself so well, and yet he was never able to forgive himself.
 Koby suffered deeply but was too proud to accept help. His identity was bound up in making it without outside support. His web of mental health struggles grew over the years.
 Sometimes when you tie a knot very tightly, you can't untie it again.
Koby's death was an accidental overdose. He was in his small apartment, in the bath. He loved to soak in the tub. He was sick of anxiety and tired of being afraid, but he didn't want to die. He was a suffering guy who did some bad dope. It's ironic that what got Koby in the end was the insidiousness of fentanyl.
It's important to understand that Koby never gave up his honour. He put those close to him through heartache, but he was also very loyal and loving. In his last text to his Mom a few days before he died he told her he loved her. He did that all the time.
He made a point of not implicating others in his actions. He lived fast and with so much heart. He rejected dull moments. Some of his exploits had a legendary quality that only he was capable of generating. Those fortunate enough to be beneficiaries of his gifts in this life know how blessed they are.
He is survived by his mother Jodie Werier, father Michael Shuster, grandparents Lawrence and Eddy Werier, nanny and second mom Augustina (Olive) Johnpierre, Ziggy, the dog that made his eyes itchy, and his extended family of neighbours and friends on the block that he grew up on and beyond.
We don't want flowers. They make us sneeze. Please contribute to a charity that supports mental health and addiction. They go hand in hand. And please take the time to know and love yourself enough that you can live how you want but also have the resolve to care well for yourself.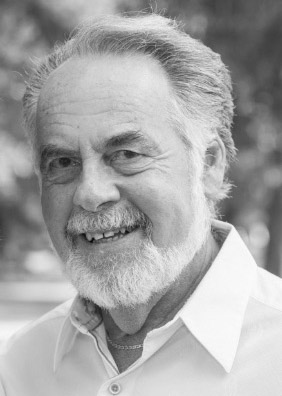 On September 6th, 2023, Samuel (Sam) Isaac Wilder, K.C., passed away at the age of 83 in his home surrounded by his loved ones.
Sam was born on August 2nd, 1940, in Winnipeg, Manitoba, to parents Jack and Rose (Garfinkel) Wilder, who emigrated from Romania. After graduating from St. John's Technical High School in 1957, Sam continued his education at the University of Manitoba, where he graduated with his Bachelor of Arts in 1961. Sam obtained his Bachelor of Law in 1965, earning the University of Manitoba/Law Society of Manitoba Gold Medal, among many other academic distinctions. Sam was well-respected as a contributor to the Winnipeg Jewish and broader communities and for his 56-year career as a litigator. Sam and his brother, Joe, built their law firm Wilder Wilder & Langtry LLP from the ground up and managed it until it merged with PKF Lawyers in 2020.
More importantly, Sam was known and loved by all for his character. With a smile that would light up a room, Sam will be remembered for his kindness, personability, humour, intelligence, and compassion. When he was not in the office, you could find Sam sitting on the docks at Winnipeg Beach, watching the Blue Bombers play, and spending time with his family, who were the most important thing in the world to him. Sam loved the outdoors, whether it was enjoying a meal in his screened veranda, riding his bike with his grandchildren, or, in his younger days, training for his next marathon. Sam also loved to golf with his friends, whether in Florida at Gleneagles, or at the Glendale Golf and Country Club here in Winnipeg, where he almost lost an eye after ricocheting a ball off d a tree on the 12th hole.
There are truly no words capable of expressing how incredible of a husband, father, grandfather, brother, uncle, and person Sam was. His endless positivity and ability to bring out the best in everyone he touched will be dearly missed.
Sam is survived by his loving wife of 57 years, Wendy, and his three children, Lisa, Raven, and Jonathan. His memory also lives on in his brother Joe, daughter-in-law Kylie, and five grandchildren, Matthew, Megan, Ross, Mika, and Maxwell.
We would like to extend our sincere thanks to family and friends from near and far, CancerCare Manitoba, home caregivers, and the palliative nursing team.
In lieu of flowers, a contribution in honour of Sam may be made to the Sam and Wendy Wilder Fund at the Jewish Foundation of Manitoba (204-477-7520).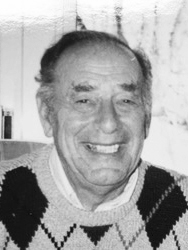 With great sadness we announce that beloved father, zeyda, uber-zeyda, uncle, and brother, Morley Rypp, passed away unexpectedly on August 11, 2023 in Winnipeg.
Left to cherish his memory are his kids, Howie (Beatriz), and Robyn (Arnie Usiskin), grandchildren Ma'ayan(Adam), Beth (Rob), Jacqui (Max), Adam(Adi), Natan(Tali) and great-grandchildren Ilai, Omri, Maya, Edie, Tamar, Basil, and Tom.
His beloved wife Shirley, his parents Joseph and Rose Rypp, and brother Meyer predeceased Morley.
Morley was born July 13, 1931 in Winnipeg's North End. As a teenager, he found a passion playing basketball for the Stella Mission. The team, "The Stellars" was magic on the court winning the Canadian Dominion Championships in1950 & 1951. On the team, Morley made lasting friends who would continue to get together for reunions and stay very close throughout the years. The Stellars were inducted into the Manitoba Sports Hall of Fame in 1995, and the Manitoba Basketball Hall of Fame in 1983 &84. These milestones saw the Stellars celebrating with weekend long reunions and dinners at Morley's.
Morley went on to play with the University of Manitoba Bison's while he was pursuing his pharmacy degree. Upon graduating, Morley opened Rypp's Pharmacy on Corydon and Wentworth. He was a "workaholic", spending most of his life working long hours but enjoying every minute – he had the ability to make everyone who came into the store feel welcome and important. He joined Shopper's Drug Mart in the 1980's, ending his career at the River and Osborne store.
Upon his retirement, he volunteered at many of Winnipeg's cultural festivals – the Jazz Festival, Writer's Festival, Fringe Festival to name a few. In 2012, he was awarded the Queen Elizabeth II Diamond Jubilee Medal for his volunteerism.
Family was very important to Morley. He was a devoted and loving husband to Shirley. He was so proud of the creative endeavours of Robyn and Howie, and was extremely proud of his three bright and talented granddaughters. He loved taking them to and from school when they were little, dropping them off at lessons, attending all their recitals, hosting them on winter trips in Marco Island Florida and summer trips on his boat in Gimli.
Morley was generous and wise, accepting and tolerant – he loved a good argument but not a confrontation – he would agree to disagree. He was fiercely independent, staying in his condo and driving his car up until the end. Morley lived a long and fruitful life – celebrating life, and living life on his terms. Above all he enjoyed being with his family, his friends, and all the people he encountered, leaving his mark and his beautiful memory with everyone. He lived life as a mentsch (a person of integrity and honour) and died like a saint – quietly before the Shabbat.
The funeral was held graveside at the Shaarey Zedek Cemetary on August 14, 2023. Our thanks to the pallbearers, Jacqui Usiskin, Ma'ayan Rypp, Rob Freeman, Max Mertens, Steve Perlmutter, and Nathan Jacobson. Also our thanks go to Morley's home care workers Minerva Ronquillo, Hermie Teluz, and Loida Panganiban.
Donations may be made to The Manitoba Basketball Hall of Fame or to a charity of your choice.
We will miss Morley's wisdom, humour and smile. May his memory always serve us as a blessing.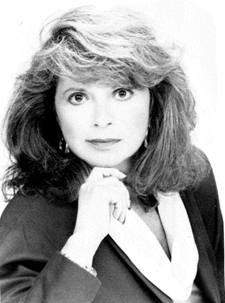 Phyllis Pollock died at home Sunday September 3, 2023 in Winnipeg, after a courageous lifetime battle with cancer.
Phyllis was a mother of four: Gary (Laura), daughter Randi, Steven (deceased in 2010) (Karen), and Robert. Phyllis also had two grandchildren: Lauren and Quinn.
Born in Fort Frances, Ontario on February 7, 1939, Phyllis was an only child to Ruby and Alex Lerman. After graduating high school, Phyllis moved to Winnipeg where she married and later divorced Danny Pollock, the father of her children. She moved to Beverly Hills in 1971, where she raised her children.
Phyllis had a busy social life and lucrative real estate career that spanned over 50 years, including new home sales with CoastCo. Phyllis was the original sales agent for three buildings in Santa Monica, oceanfront: Sea Colony I, Sea Colony II, and Sea Colony. She was known as the Sea Colony Queen. She worked side by side with her daughter Randi for about 25 years – handling over 600 transactions, including sales and leases within the three phases of Sea Colony alone.
Phyllis had more energy than most people half her age. She loved entertaining, working in the real estate field, meeting new and interesting people everyday no matter where she went, and thrived on making new lifelong friends. Phyllis eventually moved to the Sea Colony in Santa Monica where she lived for many years before moving to Palm Desert, then Winnipeg.
After battling breast cancer four times in approximately 20 years, she developed metastatic Stage 4 lung cancer. Her long-time domestic partner of 27 years, Joseph Wilder, K.C., was the love of her life. They were never far apart. They traveled the world and went on many adventures during their relationship. During her treatment, Phyllis would say how much she missed work and seeing her clients. Joey demonstrated amazing strength, love, care, and compassion for Phyllis as her condition progressed. He was her rock and was by her side 24/7, making sure she had the best possible care. Joey's son David was always there to support Phyllis and to make her smile. Joey's other children, Sheri, Kenny, Joshua and wife Davina, were also a part of her life. His kids would Facetime Phyllis and include her during any of their important functions. Phyllis loved Joey's children as if they were her own.
Thank you to all of her friends and family who were there to support her during these difficult times. Phyllis is now, finally, pain free and in a better place. She was loved dearly and will be greatly missed. Interment took place in Los Angeles.