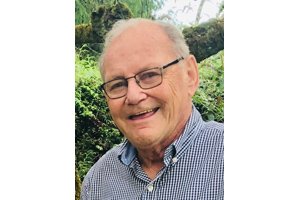 Laurrie Zechoval passed away peacefully on January 7, 2021, with his daughters and sister by his side.
Laurrie was predeceased by his father Samuel Zechoval and his mother Elsie Coave.
At the age of 79, Laurrie leaves to mourn, daughters, Tammy (Keith) Brock, Rebecca Zechoval, Tracy (Darryl) McRae and Tara (Tom) Thomas; and grandchildren, Farah, Taylor (Brad), Payton (Chaley), Ashley and Paige; siblings, Nancy (Gerry) Zipursky, Myra (Jim) Thorkelson, Rande (Shelley) Zechoval; and his nieces and nephews.
Laurrie was a business man at heart. He began his career at Stylerite Department stores until he opened his own business Warehouse 242 in Winnipeg. Warehouse 242, was his pride and joy. At the age of 55, he sold his business and relocated to Vancouver, BC.
Laurrie was an avid sports fan, especially when it involved the Winnipeg Jets or the Blue Bombers. Laurrie had a great sense of humour which was apparent in all his conversations.
Laurrie will be greatly missed by his family and friends.
If family or friends so desire, donations can be made in Laurrie's memory to the Juvenile Diabetes Research Foundation (JDRF). Nothing would have made Laurrie happier than to live to see a cure for Type 1 Diabetes.
A private graveside service took place on Sunday, January 10, 2021.