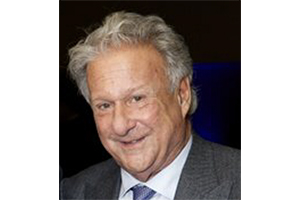 It is with great sadness that we announce the passing of Marvin Shenkarow, who passed away suddenly on January 17, 2020 at the age of 73. Marvin will be deeply missed by his three children: Lori (Jeff), Michelle (Laurence), Morris (Rana) and his beloved nine grandchildren: Natasha, Gillian, Sydney, Sam, Tyler, Samantha, Abbie, Greer and Nathaniel.
Marvin was born on October 18, 1946 to the late Samuel and Shirley Shenkarow. He was predeceased by his loving wife, Phyllis, of 44 years. He is survived by his brother, Barry (Rena) Shenkarow and his sister Judy (Marshall) Pollock, as well as Lil Brooker and his dear friends.
Marvin grew up in the South End of Winnipeg on Ash Street and attended River Heights and Kelvin High Schools. Along with his family, he spent many happy summers at Winnipeg Beach. He married Phyllis on July 11, 1967 and was a dedicated and devoted husband. His life and career took him down many roads including the garment industry and the Winnipeg Jets.
Marvin was a man of few words but the ones he chose had great meaning. His lifelong friends were family to him, and he loved them very much. If you were blessed to be one of them, you were truly loved. Marvin had a passion for travelling and collected artifacts from all over the world. He particularly enjoyed his time at his cabin in Clearwater Bay, spending time with his children and grandchildren, boating and going to fishing lodges for dinner. Marvin's family's most cherished memories involve winter vacations, time together at the lake, Shabbat dinners and holidays. Funeral services were held at Shaarey Zedek Synagogue on Wednesday, January 22, 2020. Donations can be made in his honour to the Phyllis and Marvin Shenkarow fund at the Jewish Foundation of Manitoba at (204) 477-7520.