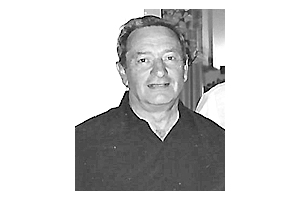 It is with deep sadness that the family announces the passing of Max Duchon on January 26, 2020 at the age of 94 years. Max is predeceased by his loving wife, Norma, his daughter, Cindy, and his grandson, Adam.
Max will be sadly missed by his two daughters, Leslie (Hanania) Assor and Susan (Richard) Golden, son-in-law Mark Pasternak, his grandchildren, Sean, Josh, Ashleigh, Summer, Jenna and Faith. Funeral services were held at the Etz Chayim Synagogue with internment at Rosh Pina Cemetery. Pallbearers were Sean Assor, Hanania Assor, Richard Golden, Mark Pasternak, Ira Kaye, and David Greenberg.
Max was born and raised in the north end of Winnipeg. He served as a wireless operator in the navy during World War II and subsequently was called away from his architecture studies at the University of Manitoba to join his brother, Jack, in the family sign business. A leader in the Canadian sign manufacturing industry, Max ran Duchon Neon Plastic Ltd until his retirement.
Max and Norma married in 1948 and spent the next 65 years working together as well as celebrating life with family and their wide circle of friends. Max's greatest joy was spending time with his seven grandchildren. He was known for his giant personality and loved entertaining everyone by telling a funny story and making people laugh. He was an avid sportsman who enjoyed golf, bowling, curling, bridge and gin rummy. Max had a strong appreciation for the arts and would often spend hours listening and singing along to his opera, classical and Latin American recordings. Max took every opportunity to travel the world often speaking fondly of his adventures.
Max was a special man whose presence was felt by all. Our fond memories will continue to bring smiles and laughter to those who knew and loved him.