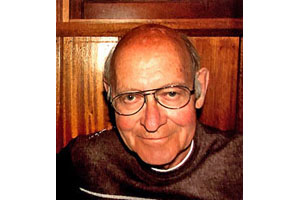 It is with great sadness that the family of Morris Samuel Raizen age 86, passed away September 21, 2020.
He is survived by his loving wife of 62 years Carol, his children Brenley Raizen (Mike Miller), Steve Raizen (Tanis Kyle), grandchildren Nisa, Rebecca, Eliza, Jack, sister-in-law Paulette Migie, his brothers-in-law Bill Chodirker and Howard Migie, many nieces and nephews and good friends. 
Funeral services were held at Shaarey Zedek Cemetery Sept. 23. 
Morris was a kind and loving man with many life-long friends. He enjoyed playing bridge, dinner with friends, and spending winters in Palm Springs. He will be missed by family and friends.