Our much-loved dad and zaida died suddenly on March 23, 2018, three months shy of his 94th birthday.
Mort was predeceased by his beloved wife Lee, his brother Irv and his partner Fay Glass. He leaves to mourn his children Maxa and Cliff Chisick and Jeffrey and Cindy Slusky; grandchildren Casey Chisick and Sophie Milman, Josh and Laura Chisick, Daniel and Baillie Chisick, Lee Slusky and Zachary Slusky; and great-grandchildren Lev, Jacob, Lyla, Talia, Maya and Asher Chisick.
Mort was born on June 27, 1924, the elder son of Rae and Max Slusky. He grew up in the North End, graduated from St. John's Tech, and worked as a dining car waiter on passenger trains before enlisting in the Canadian Navy during the Second World War. He trained as a radio operator and was stationed at several locations in the Caribbean before the war's end.
After his discharge, Mort attended the University of Manitoba Law School and was called to the bar in 1951. His brother Irv followed in 1953 and they practised law as Slusky & Slusky until Mort retired in 1999. As a lawyer, Mort was admired for his honesty, integrity, compassion, and dedication to his clients, some of whom continued to seek out his wise counsel long after his retirement.
Mort and Lee Rombom were married on December 25, 1949. They settled into the Grove Apartments on Main Street and began building their life together. Maxa was born in 1952, and Jeff in 1961, about the time they moved to their new home on Sweetwood Bay in then-mostly undeveloped Garden City. Worried about Maxa's diminutive 10-year-old, 50-pound frame, Mort set about plumping her up with nightly Dairy Queen milkshakes after dinner. (Mission accomplished, Daddy; thanks.) Mort and Lee shared a traditional, loving marriage, rooted in their mutual devotion to their children and, in time, to their three eldest grandsons, Casey, Josh, and Daniel. Tragically, Lee passed away in 1989, at only 62, before grandsons Lee and Zach arrived to complete their family.
Late in his life, Mort was fortunate to meet Fay Glass, with whom he shared nearly a decade of happiness until her untimely death in 2007.
Mort was a devoted, loving zaida whose face lit up whenever his grandchildren were near. He delighted in regular family dinners and visits and that enjoyment grew even stronger when Casey, Josh, and Daniel married and provided him with three beautiful, talented granddaughters who loved and respected him. And just when he thought things couldn't get any better, great-grandchildren started to appear about six years ago, recharging his batteries and putting an indelible smile on his face. The lives of his six great-grandchildren have been enriched permanently by time spent with their Zaida Mort.
Cursed with a lighting-fast swing and shaky putting stroke, Mort was nevertheless an enthusiastic golfer well into his ninth decade, and was rewarded with four holes-in one for his efforts. He served on Glendale Country Club's board for several years. He passed his passion for golf (along with the shaky putting stroke) on to Jeff, for whom it remains an obsession.
Mort's early life was steeped in Judaism and he remained invested in Jewish customs and traditions throughout his life. He was a longtime member of Rosh Pina Synagogue and served on its board of directors for many years.
Although reluctant at first, Mort grew to enjoy life at Shaftesbury Park Retirement Residence, where he rekindled old friendships and formed many new ones. He was an active and eager participant in social programs and trivia competitions, where his razor-sharp recall kept him well-stocked in Kit-Kat bars.
Until the very last day of his life, Mort carried himself with great dignity, good humour, and a proud independence that will always be an inspiration to his family. As a family friend, struck by his gentlemanliness, memorably put it, he was "a man who wore his tuxedo on the inside."
Mort's family would like to extend heartfelt thanks to the staff at Shaftesbury Park for treating him with the kindness and respect he deserved. We are also grateful to Dr. Terry Szajkowski for his extraordinary kindness, excellent care and reassuring availability.
A funeral service was held March 25 at Congregation Etz Chayim, officiated by Cantor Tracy Kasner Greaves. Pallbearers were Mort's five grandsons and his nephew Alan Slusky.
He will be loved, missed
and remembered forever.
Donations may be made to Jewish Child and Family Services, Agape Table or any charity of choice.
Passed away November 12 in his home in Tampa.
Barry (as he was known) Klapman was a business leader in Winnipeg. After law school he went to work for his father, Meyer, who started Peerless Garments manufacturing company and grew the family business into one of the largest employers in Winnipeg. Barry loved boating and trips to Las Vegas with his family.
He is survived by his: wife Monique Landry; two children, Arla Klapman Green and Jason Klapman; daughter-in-law Sarah Klapman, and son-in law Stephen Green; sister Maxine Brownstone; niece and nephew, Lorrie and Danny Brownstone; as well as his four grandchildren, Charli, Myles, Miller, and Gabrielle. .
He lived his life to its fullest. Donations in Barry's memory can be made to Brothers For Life https://www.brothersforlife.com/donate/
It is with deep sorrow that he family of Barry Posner announces his passing after a lengthy illness at the age of 75 on Monday, October 9, 2023.
Barry leaves behind his wife, Sharon; children, Adam (Christiane) and Daniel (Victoria); grandchildren, Jordan, Jade, Ari, and Zoey; brother, Murray; and nephew, Cort. Barry was predeceased by his parents, Alec and Claire, and his in-laws, Harry and Rose Borodkin.
Thank you to all the staff at St. Boniface E2 Medical Surgical Intensive Care Unit, especially Dr. Denira Govender and nurse Kaitlin for all of their kindness during this difficult time.
Funeral service was held graveside at the Shaarey Zedek Cemetery on Thursday, October 12, 2023. Our thanks to Rabbi Matthew Leibl for his beautiful eulogy and to the pallbearers: Cort Posner, Zeev Rafaeli, Joseph Gillies, Aaron Migie, Rod Gordon, and Stephen Dubienski.
Barry loved his family and friends. He had a great sense of humour and always made people laugh. He was a wonderful husband, father, grandfather, son, son-in-law, brother, and uncle. Barry was so brave and courageous during the years of his illness. He will be forever missed and never forgotten.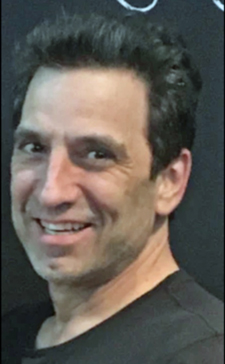 It is with heavy hearts that we announce the sudden passing of Joel David Cooperband on Friday, October 6, 2023. Joel leaves behind his loving wife of 35 years, Cheryl, his gorgeous daughter Adeena, and his beautiful son Joshua. He also leaves behind his sister Reesa (Marty), brother Benjie (Adrienne), brother-in-law Monte (Stephanie), mother-in-law Shirley, along with nieces, nephews, and his uncle David Weinberg.
Additionally, he leaves behind his favourite fur babies, Jersey and Milo. Joel joins his dad Mickey, who passed February 1983, his mom Sandra – March 2018, and his father-in-law Phillip – December 2022.
Joel grew up in Garden City on Woodcrest and loved going to the family cottage at Winnipeg Beach. He worked at Silverman Jewellers and started Executive Jewels with his wife. They travelled across Western Canada setting up their wares but more importantly, enjoyed daily adventures together. Their children both worked with them. And they loved their lives. Family was his greatest passion. Josh chose a different path to take and Joel was so very proud of him. He would talk about him at every opportunity. Adeena was his sidekick, his buddy, his best friend. A huge hole in our hearts is felt by everyone who knew him. Funeral services took place at the Chesed Shel Emes with interment at Shaarey Zedek Cemetery on October 10, 2023. Shiva was private.
Joel was so appreciative of a second chance at life. Unfortunately, it didn't last as long as we hoped. Until we meet again – beautiful soul.