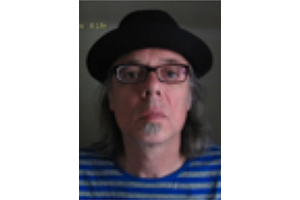 It is with profound and overwhelming sadness we announce the peaceful passing of Sandy Alan Chochinov, Sunday, March 14, 2021, at home in Winnipeg surrounded by his wife Lori and son Joachim Storm.
Sandy leaves his loving and supportive family to mourn: Mom Gertie Chochinov; his sister Heather Chochinov, (Terry Calof); his brother Barry (Sharla) Chochinov; nieces and nephews, Jesse, Mallory (Justin), Lindsay (Colin), Kai (Lauren); great-nephew and nieces, Jayden, Harper and Maverick; his in-laws, Lorraine and Pete Harder; and the Harder and Sinclair families.
Along with many, many relatives, friends and colleagues.
He was predeceased by his one-of-a-kind father, Stormin Norman Chochinov.
A Canadian musician since 1968, Sandy bravely followed his passion for music – which was like breathing for him. He played the electric bass with his own unique style, sound and tone unlike any other.
He toured, recorded and performed across Canada until the late 1990s.
Sandy taught himself the art of recording, editing and mixing his own music in his home studio for the last 20 years. He continued to create and record music, playing bass, beats, guitar and keys, along with many of his musical brothers and sisters, producing 17 projects to date.
Sandy worked for Child and Family Services as a family support worker for 20 years where he inspired many young people and their families to never give up and to always follow their dreams.
Sandy was a champion for the vulnerable and the less fortunate and he honestly and fearlessly advocated for every single one of them. He continuously put others first and lived and enjoyed every moment of his life to the fullest.
He loved being outside in nature, leaving only his footprints behind.
He was full of peace, love, humility – a kind and gentle soul.
A loyal lifelong friend to many, a loving, funny and dedicated son, son-in-law, brother, brother-in-law, and uncle.
An unconditional father to Joachim Storm and the love of Lori's life.
Sandy made the world a better place just by being him and he will be deeply missed by all.
" …all we have is this moment to be alive
reach out before it passes and it's gone.
BE STRONG"
-Sandy Chochinov, 2020
Donations can be made to Winnipeg Harvest or Siloam Mission.