500 Hamas, PIJ terrorists trained for October 7 attack in Iran last month – report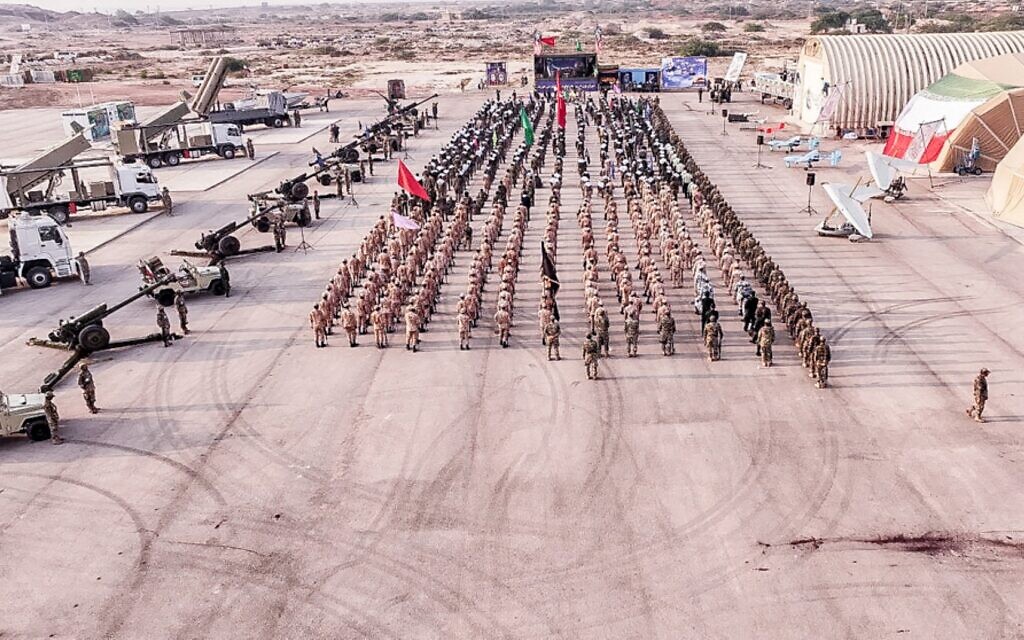 Hundreds gather in Bryant Park following pro-Palestinian NYC high school walkout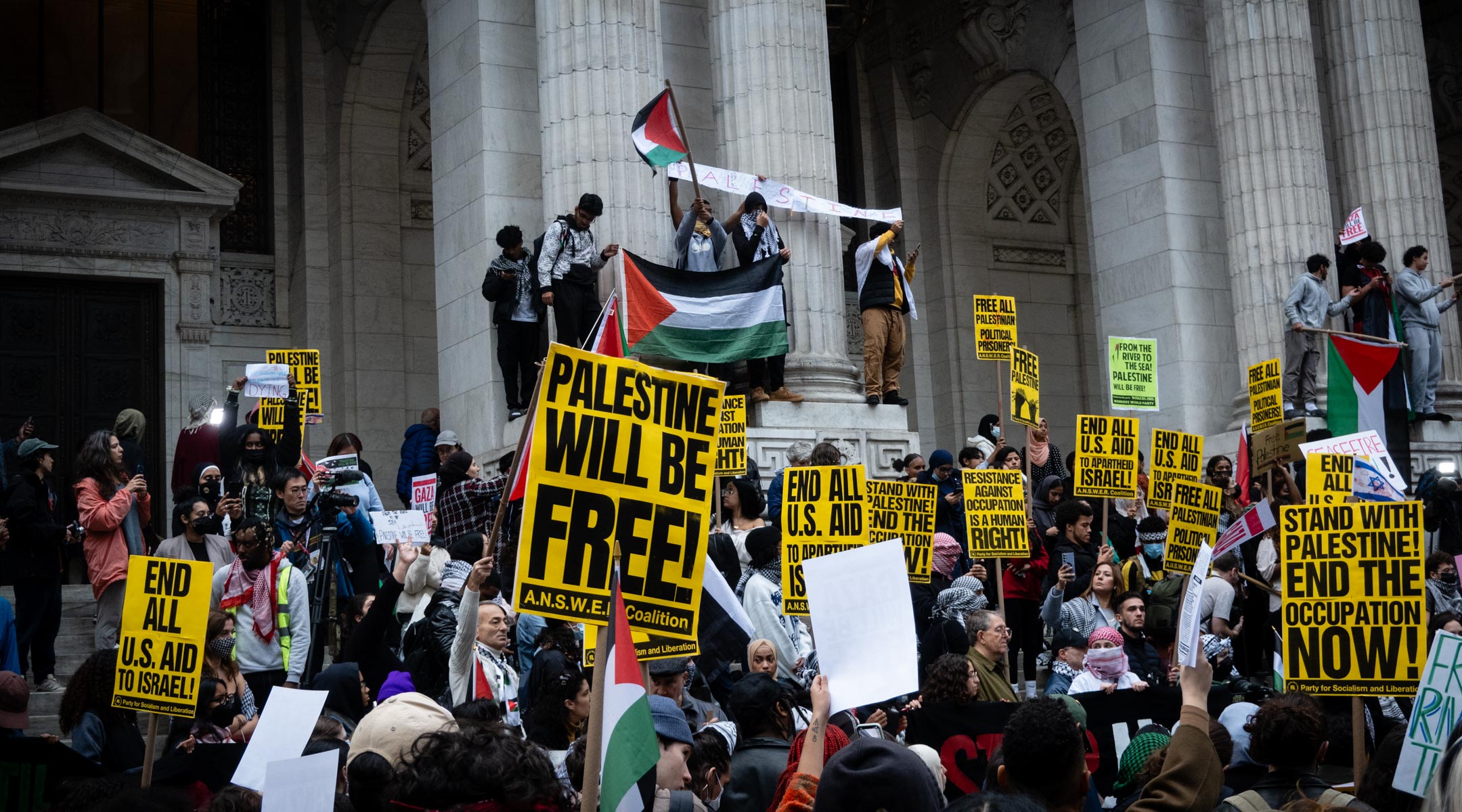 (New York Jewish Week) – Hundreds of high school students and adults gathered near Bryant Park, heeding the call of a coalition of pro-Palestinian groups for New York City high school students to stage a walkout in protest of Israel's war with Hamas in Gaza.
The crowd chanted "Intifada," called for a ceasefire, accused Israel of genocide and praised Palestinian "resistance." Actress Susan Sarandon, a longtime critic of Israel, made an unannounced appearance.
Organizers had released a detailed guide to help students schedule, recruit for, organize and gain administrator consent for the walkout, but the majority of the crowd appeared to be older than school age. One speaker told the audience that "over 150" students had walked out of class, out of the hundreds of thousands of high schoolers in the city. Some young people joined the event later in the day, after schools let out.
The crowd chanted, "From the river to the sea," "Israel is a racist state," and "There is only one solution, intifada revolution," from the steps of the New York Public Library. Attendees carried signs that said, "Resistance against occupation is a human right," and "Free all Palestinian political prisoners." 
Activists posted stickers around the protest saying, "Stop the Holocaust in Gaza" and warning "Zionist donors" against interfering in colleges.
The war began on Oct. 7 when Hamas invaded Israel, killing 1,400 and taking more than 200 people hostage. Israel has since conducted heavy airstrikes in Gaza and launched a ground invasion with the aim of deposing the terror group. According to the Hamas-run Health Ministry in Gaza, more than 10,000 people have been killed, though it isn't clear how many are civilians and how many were killed by misfired Palestinian rockets. 
Sarandon told the crowd, "So many people do not understand the context in which this Oct. 7 assault happened. They don't understand the history of what has been happening to the Palestinian people."
She added, "It's time to have an open heart. It's time to be strong and it's time that Palestine be free."
Speakers at the rally decried civilian fatalities in Gaza and framed the war as the focal point of a global struggle against profit-seeking Western imperialism, raising the topics of U.S. labor unions, homelessness in New York City, U.S. taxes and the policies of New York investment firms.
"The situation in Gaza today is unfathomable," a speaker from the Palestinian Youth Movement, one of the organizers, told the crowd. "Every day we hear from our people in Gaza, 'Today was the worst day so far.'
"From the river to the sea, the struggle for Palestinian liberation only grows stronger and stronger in the face of the bombs and bullets of the oppressive Zionist and imperialist world," said the speaker, who did not share her name. "The expansionist genocidal nature of the Zionist settler colony could not be more blatant."
A high schooler told the crowd, "We are showing the people of Gaza that they are being listened to."
"We are the resistance fighters of the West," the student said. "And we will not be quiet until Palestine is free."
The groups organizing the protest demanded an immediate ceasefire and "an end to U.S. support for genocide" in materials addressed to students, teachers and parents released ahead of the rally.
The event, called a "Day of Action," was sponsored by a number of pro-Palestinian and educators' groups, including the Palestinian Youth Movement, Teachers Unite and the Movement of Rank and File Educators, the progressive caucus within the city teachers union.
The Community Education Council in District 14 in Brooklyn, an elected entity that is part of the city's school governance structure, also signed onto the rally. The council and several other organizers did not respond to requests for comment. 
The group's "toolkit" included a guide for calling members of Congress, plans for the student walkout, instructions for educators, drafts for parent-teacher association anti-Israel resolutions, and talking points echoing the messages delivered at the rally. 
The toolkit suggested educators support student protesters by canceling tests or deadlines, and that students should protest inside school buildings if they are not comfortable leaving campus.
Educational materials from organizers appeared to justify the Oct. 7 attacks, saying, "Palestinians tore down the cement walls caging them in the Gaza Strip." 
The talking points included the claim that Israel had killed 900 people in a hospital bombing last month, which has been debunked by a wide range of assessments by intelligence agencies and publications, and that it was deliberately killing civilians who were fleeing the fighting, which Israel strenuously denies. Israel has opened up protected corridors for civilians to evacuate and has instituted humanitarian pauses to provide for civilian needs.
Chancellor David Banks on Wednesday warned educators against bringing politics into the classroom. In an email the Department of Education shared with the New York Jewish Week, he said he had planned to send that message before the announcement of the walkout.
"School leaders, teachers, and other school staff should not express their personal views about political matters during the school day," the email said. "Our job as educators is to expose our students to objective facts and multiple perspectives, allowing them to make their own judgments and grow as independent and critical thinkers."
Late last month, Banks expressed alarm about "hateful rhetoric at educational institutions" surrounding the war. Days after the Hamas attack, Banks condemned the "horrific acts of violence" and said the school system would provide resources to facilitate discussion about the conflict. 
New York City Department of Education regulations stipulate that "School buildings are not public forums for purposes of community or political expression." Regulations also say that employees cannot engage in political activities during working hours.
School protests against gun violence in recent years, particularly following the 2018 school shooting in Parkland, Florida, offered a recent precedent for staging protests at schools. Any disciplinary measures for illegal activity would need to be consistent, and past disciplinary measures have been moderate, said David Bloomfield, a professor of education, leadership, law and policy at Brooklyn College and the CUNY Graduate Center.
"If the school administration didn't punish teachers for participating in the anti-gun violence rallies, it can't turn around and be more stringent against a pro-Palestinian demonstration," he said.
Bloomfield said it was legal for educators to encourage the day of action, but some of its activities may not be legal during work hours. Students and faculty, he said, "need to be careful that their speech doesn't drift into hate or threats of violence." The participation of the Community Education Council was also legal, he said.
Faculty needed to focus on keeping students safe during the walkout, he said, adding that teachers who actively protested during school hours may be subject to disciplinary measures. It wasn't clear if any public school educators participated in the protest.
Rabbi Yossi Schwartz, the director of the Orthodox Union's Jewish Student Union in New York, a youth group, said the organization has been grappling with antisemitism in high schools since Oct. 7. The group runs clubs meant to bolster Jewish identity and connections to Israel in around 30 public schools in New York City and Long Island, along with one location in Westchester. 
"I think the world out there knew that it was going on in colleges but the fact that it's even in high schools, I think is shocking," Schwartz said, adding that the group had tallied five antisemitic incidents in New York City public schools in the past week.
—
The post Hundreds gather in Bryant Park following pro-Palestinian NYC high school walkout appeared first on Jewish Telegraphic Agency.
Jewish actors Bebe Neuwirth and Steven Skybell to join 'Cabaret' revival on Broadway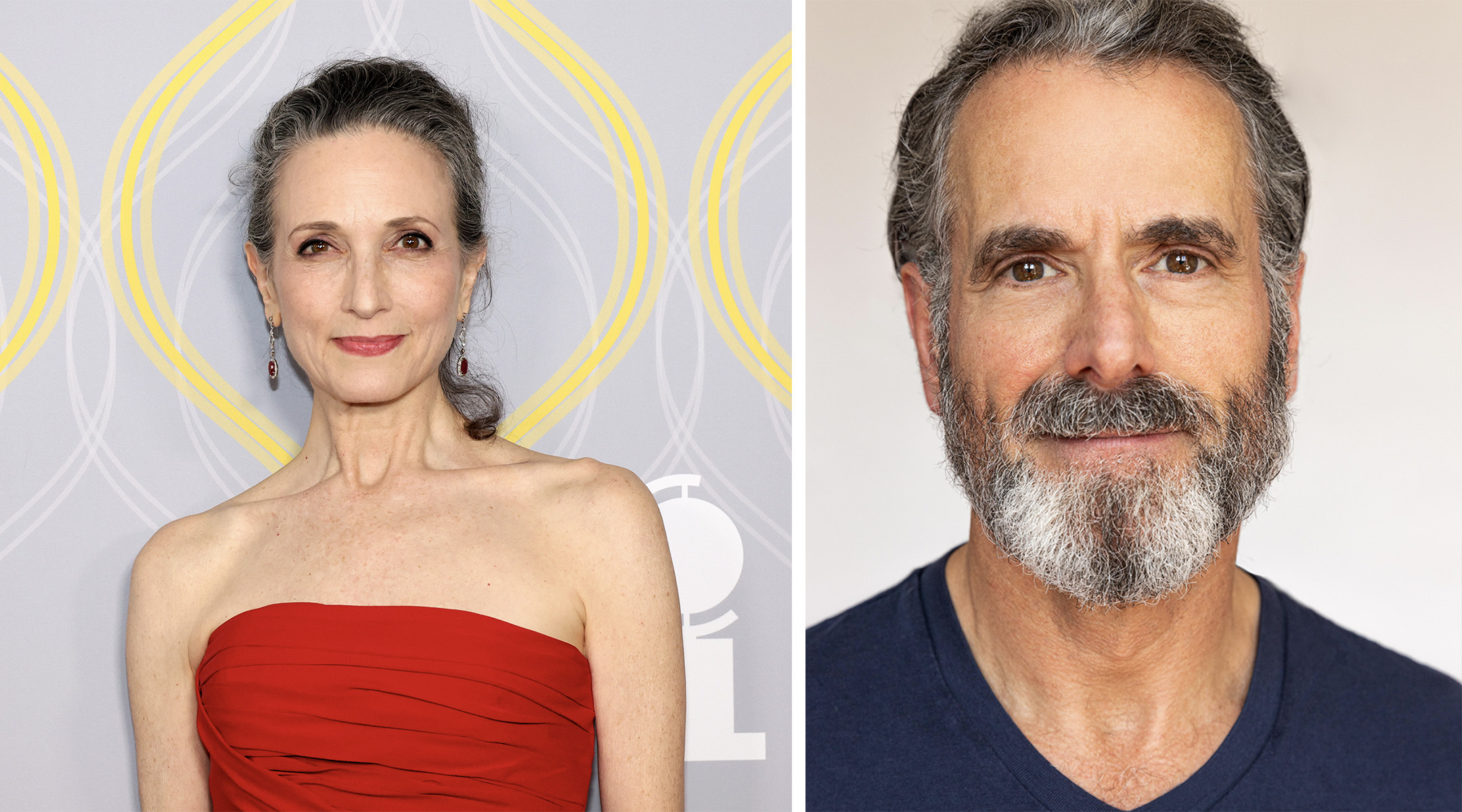 (New York Jewish Week) – The forthcoming Broadway revival of the iconic musical "Cabaret" has added two Jewish actors to its star-studded cast.
Steven Skybell will join the highly anticipated production as Herr Schultz, a Jewish fruit vendor who courts a younger German woman in 1929 and 1930. Bebe Neuwirth will play that character, boardinghouse owner Fräulein Schneider.
Skybell and Neuwirth, whose casting was announced on Thursday morning, will join previously announced cast members Eddie Redmayne, who will play the Master of Ceremonies, Gayle Rankin as Sally Bowles and Ato Blankson-Wood as Clifford Bradshaw. Previews for the revival, which is titled "Cabaret at the Kit Kat Club," are set to begin April 1, 2024, at the August Wilson Theater on West 52nd Street. 
Both Skybell and Neuwirth are known for Jewish roles. Skybell may be best known for playing Tevye in "Fiddler on the Roof in Yiddish" as well as Lazar Wolf in the 2016 Broadway revival of "Fiddler on the Roof." Neuwirth, meanwhile, is famous for her role as Lilith Sternin, the highly educated, on-again, off-again romantic partner of Frasier Crane in the sitcoms "Cheers" and "Frasier." 
Skybell and Neuwirth last performed together in 2012 for an Off-Broadway production of "A Midsummer Night's Dream."
"In these times of increased antisemitism, I am proud and privileged to play the Jewish role of 'Herr Schultz' in 'Cabaret,'" Skybell, who stars in "Amid Falling Walls," a musical from the National Yiddish Theater Folksbiene that opens in New York on Nov. 20, told Deadline. "It's important to tell stories like 'Cabaret,' which is, of course, massively entertaining, but also sheds a light on this moment in history, when fascism and intolerance nearly overcame the Jewish people and the world at large."
The original production of "Cabaret," about the hedonistic antics at a Berlin nightclub during the Nazis' rise to power, opened in 1966 at Broadway's Broadhurst Theatre, with music and lyrics created by Jewish duo John Kander and Fred Ebb. The show won eight Tony Awards in 1967, including Best Musical, Best Original Score, Best Direction of a Musical and Best Performance by a Featured Actor in a Musical for Joel Grey, who originated the role of the Master of Ceremonies — decades later, Grey would direct Skybell in the Yiddish version of "Fiddler."
The revival, "Cabaret at the Kit Kat Club," is based on a West End production which has been playing in London since 2021. The new production emphasizes a Jewish subplot — the love story between Herr Schultz in Fräulein Schneider — which was nominally present in many productions of the stage musical and entirely absent from the 1972 film. The London Jewish Chronicle called the relationship between the Jewish fruit seller and the non-Jewish boarding house owner "the emotional heart of the story, and its moral core" in a 2022 review of the show.
The 2024 Broadway production will be directed by Rebecca Frecknall, who also directed the West End version.
—
The post Jewish actors Bebe Neuwirth and Steven Skybell to join 'Cabaret' revival on Broadway appeared first on Jewish Telegraphic Agency.
An LA charter school housed at a synagogue taught 1st-graders about 'the genocide of Palestine'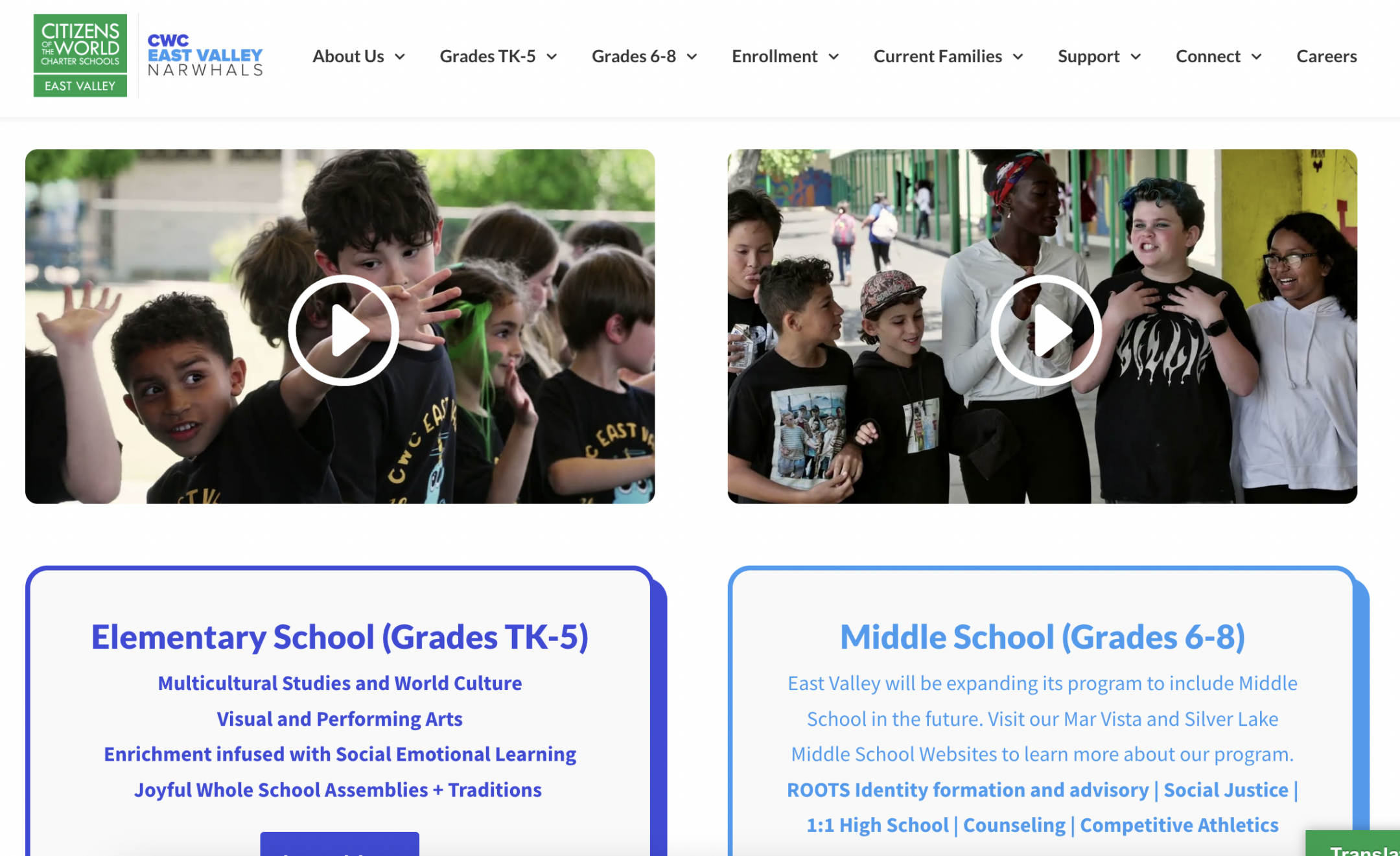 (JTA) – A Los Angeles charter school and the synagogue that rents it space are in turmoil after two first-grade teachers at the school held lessons about "the genocide of Palestine."
One of the teachers also complained on social media about Israeli flags on the campus of the synagogue, Adat Ari El in North Hollywood.
The incidents have raised concern among parents at both the charter school, named Citizens of the World-East Valley, and the Conservative synagogue, which operates a preschool on the same campus. The school says it has commissioned a third-party investigation and the synagogue says it has gotten assurances from the school about "swift measures to address the situation, including the removal of the involved teachers."
Neither institution responded to the Jewish Telegraphic Agency's requests for comment. 
"Many of you have rightfully expressed concern about the situation at the CWC," Adat Ari El's senior rabbi, Brian Schuldenfrei, told synagogue members by email on Thursday. "I will be issuing a public statement … during a press conference tomorrow making our position clear."
The saga comes amid widespread tensions following the Oct. 7 attack on Israel by Hamas, and Israel's ensuing war on the Palestinian terror group in Gaza. Critics of Israel, as well as its supporters, have marched in major cities around the world. Pro-Palestinian groups have held protests and sit-ins in a range of public spaces and issued statements calling for a ceasefire. In Los Angeles this week, a Jewish man died after a confrontation with a pro-Palestinian protester at a rally, and a brawl broke out surrounding a local screening of footage from Hamas' massacre of Israeli civilians. 
The situation at Citizens of the World-East Valley reveals that debate over the war is cropping up not only in college quads, corporate boardrooms and the halls of Congress, but even in classes of the country's youngest students. The controversy at the charter school began when first-grade teachers taught about the conflict in their classrooms, then documented their lessons in social media posts and emails. 
"I did a lesson on the genocide in Palestine today w my first graders who give me hell 90% of every day but were really into this convo and series of activities," one teacher, who used the class's math period for the lesson, wrote on Instagram in a private post that JTA reviewed.
The teacher added, "I started by telling them that we weren't gonna do math at the usual time bc sometimes there are big things in the world that need our attention and we need to interrupt our usual routines to make space to learn and talk about what's happening." 
A photo of a worksheet titled "What do humans need to live?" showed students writing their own response, with their first names clearly visible.
"I asked them what they already knew about what's happening (they knew a lot and had questions) and I drew a little map of the occupied territories of Palestine," another post from the same teacher says. "Then they organically started coming up w ideas for what could happen (my fav was a kid who was like "what if they just give the land back to Palestine and find somewhere else to live?")" The teacher ended the post with a heart emoji.
These posts were amplified on the social network X Thursday by Dave Rubin, a conservative Jewish TV pundit with more than 1 million followers who called them "absolutely insane."
On social media, the teacher also expressed disgust with several Israeli flags the synagogue had placed around the campus after Oct. 7, when Hamas killed 1,400 Israelis and took more than 200 people hostage. The teacher posted a photo of the campus and accompanied it with a vomit emoji.
Another first-grade teacher sent an email to parents explaining the thinking behind her class's recent lesson on "what's been happening in Gaza and Israel."  She said she had held the lesson "because I want kids to know the importance of using their voices to stand up for people and non-human beings anytime they are being mistreated," according to an email reviewed by JTA.
"I teach as though anyone from any oppressed group could be in our community because everyone deserves to feel safe," the teacher continued, adding, "I always frame it in an age-appropriate way and through a lens of equity and being a kind and loving human."
Similar to the first teacher, the second described a lesson that began with "what all humans need to live joyful, safe lives," which led the teacher to tell her students "that a lot of people aren't safe and aren't having those needs met right now." The students also read a children's book entitled "Sitti's Bird: A Gaza Story," published last year by the Palestinian author and artist Malak Mattar and set during the 2014 war between Israel and Hamas in Gaza. She also described asking her students what they already knew about the region, due to her desire to have the lessons be "child-led."
"They knew quite a bit collectively," the teacher said. "I made sure to only teach facts and to be honest about things I didn't know." She concluded, "The kids were very engaged in our lesson and we will be continuing these discussions in class. I am honored to have the opportunity to learn from and with your kids and their brilliant young minds."
Attempts by JTA to contact the two teachers through a variety of pathways were unsuccessful. 
According to the California Department of Education, the charter school, which is publicly funded and privately operated, enrolls around 300 students from prekindergarten to second grade. More than 50% of its student body is white, with another 23% Hispanic or Latino. The charter school enrolls some Jewish children whose families belong to the synagogue.
Some of those parents raised the issue with synagogue leaders after some of their children came home from school upset about Israel's actions in Gaza, according to a parent from the synagogue preschool who spoke on the condition of anonymity. Parents were also concerned about the teacher posting a picture of the campus online, said the preschool parent, who expressed newfound security concerns about sharing space with the charter school. 
"Even if it's not a violent attack, even if it's just verbal, I don't want my preschooler to even hear anything negative about Jews," the parent said.
In a Nov. 7 email to congregants, Schuldenfrei and the synagogue's executive director, Eric Nicastro, wrote that they had "taken action" with the charter school's administration "and they have assured us that they are actively investigating and taking swift measures to address the situation, including the removal of the involved teachers."
The synagogue leaders also said they had alerted their security team to the teacher who had posted an image of their campus on social media.
"We want to make it clear that we will not tolerate antisemitism in any form, anywhere, and certainly not within our own community," Nicastro and Schuldenfrei wrote, adding, "Together, we can ensure that Adat Ari El remains a place of love, respect, and understanding."
The charter school principal, Hye-Won Gehring, sent her own email to parents on Nov. 7 that was co-signed by Melissa Kaplan, the executive director of the charter network, which operates five schools around Los Angeles. This location serves students through second grade.
"Recently, we were made aware of concerns circulating among parent groups that teacher(s) have been discussing issues related to Israel and Gaza with students and have been posting content on social media that has raised concerns for many in our community," the administrators wrote.
They said they had set aside many of their responsibilities to tackle the turmoil at the school and announced their intention to "partner with a third-party investigator" to scrutinize the situation, including potentially by interviewing students with parental consent. 
Calling the situation "challenging" and noting that it has caused "pain and distress," they concluded, "We are confident that we can move forward and come out stronger as a diverse community of CWC families and students."
The unusual space-sharing arrangement between the synagogue and the charter school began in 2021, when the new outpost of an existing charter network began renting space the synagogue had previously used for its own elementary school, which closed that year. Adat Ari El's early childhood center is separated from the charter school by a fence.
"Adat Ari El is a Jewish congregation but all CWC activities on campus will be secular, consistent with our philosophy and model," the school announced on social media at the time, saying about its arrangement, "We could not imagine a better place to start CWC East Valley."
—
The post An LA charter school housed at a synagogue taught 1st-graders about 'the genocide of Palestine' appeared first on Jewish Telegraphic Agency.