6 Jewish things to know about Vivek Ramaswamy, the GOP candidate who has suggested ending aid to Israel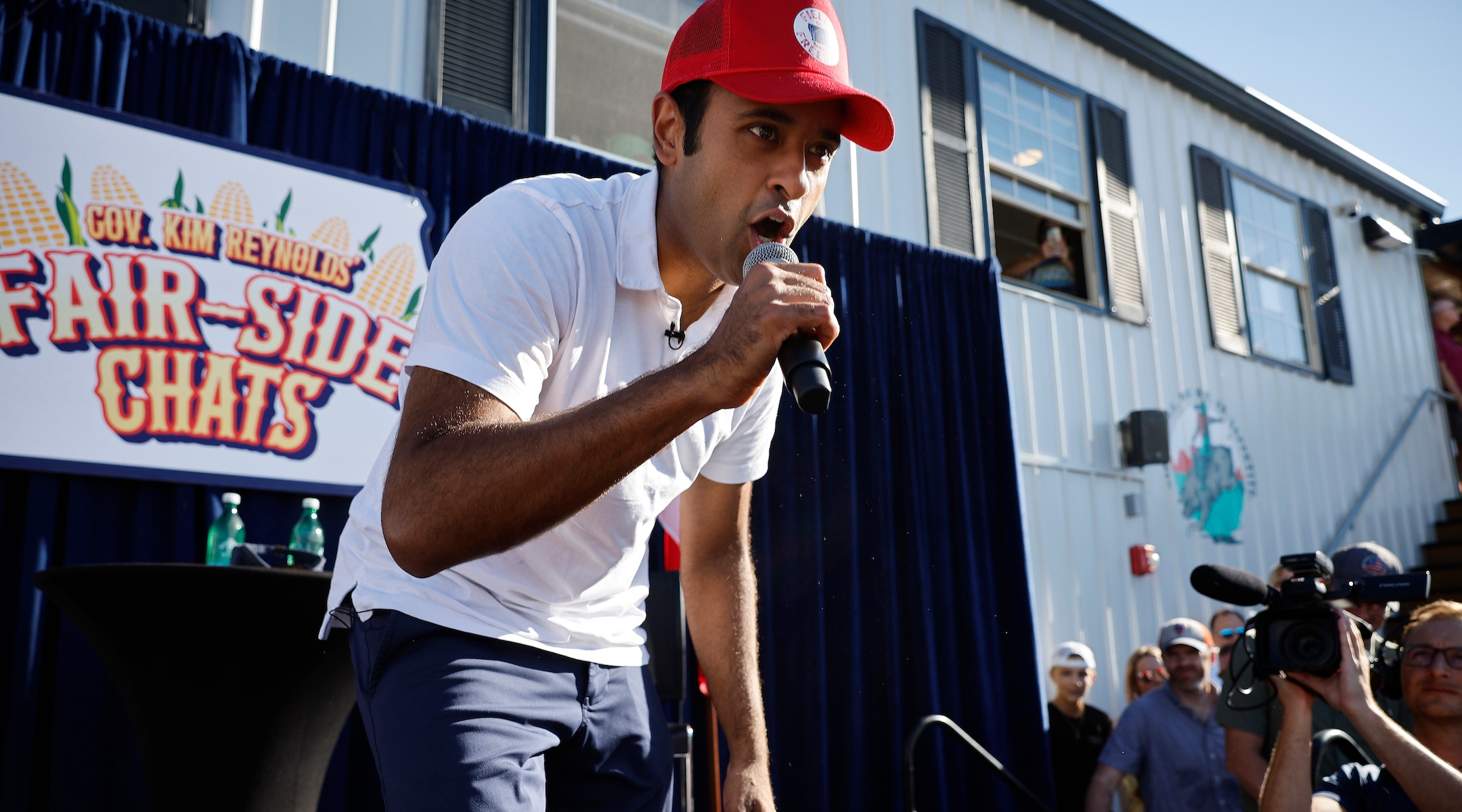 (JTA) – Ahead of the first Republican presidential debate, the candidate with the least political experience is making some of the biggest headlines — in part due to his views on Israel.
Vivek Ramaswamy, a 38-year-old biotech entrepreneur who has never held elected office, is seeing growing support for his long-shot candidacy. A recent poll placed him neck-and-neck in second place with Florida Gov. Ron DeSantis in the crowded GOP field, and the RealClearPolitics polling average places him in third. 
Both candidates still lag far behind former President Donald Trump, the frontrunner. But Ramaswamy's rising numbers mean he will share the center of Wednesday night's debate stage on Fox News, and a recent memo from a pro-DeSantis Super PAC called on the governor to "take a sledgehammer" to Ramaswamy at the debate. DeSantis and the other hopefuls are expected to attack Ramaswamy's many unconventional views, including a call to eventually end United States aid to Israel. 
The Ohio-born businessman, whose net worth is estimated at more than $600 million, has based his campaign largely around tackling "wokeness," a term that has become shorthand for conservative criticism of progressive values. But he's also made headlines for more outré proposals, such as a pledge to eliminate the FBI and Department of Education, a call to require civics tests for young voters and a desire to learn "the truth about 9/11."
Among his policies is a call to phase out U.S. aid to Israel by 2028, which separates him from the largely pro-Israel Republican establishment. Ramaswamy has also drawn attention for criticizing a bill signed by DeSantis that penalizes antisemitic harassment and has called to repeal a law banning religious discrimination in employment. 
Before he became a presidential candidate, he was involved in a Jewish society at Yale University and benefited from a fellowship named after the brother of George Soros, the progressive Jewish megadonor. 
Here's what to know about Vivek Ramaswamy and the Jews.
He has floated ending U.S. aid to Israel.
In June, while campaigning in New Hampshire, Ramaswamy suggested that he would be open to ending aid to Israel as "part of a broader disengagement with the Middle East." He later walked back those comments. But last week, he told actor and podcaster Russell Brand that he does, in fact, want to end U.S. aid to Israel in 2028, the year when the current U.S. commitment to provide $3.8 billion annually to Israel expires. 
Ramaswamy said that decision would come as Israel receives recognition from more countries in the Middle East. Israel has signed normalization deals with several states in the region in recent years, a framework called the Abraham Accords, and is now pursuing a treaty with Saudi Arabia. Ramaswamy told the Jewish News Syndicate that he'd also like to spearhead Israeli accords with Indonesia and Oman.
"Come 2028, that additional aid won't be necessary in order to still have the kind of stability that we'd actually have in the Middle East by having Israel more integrated in with its partners," he said on a show Brand hosts on the video platform Rumble.
In advocating an end to the aid package, Ramaswamy has perhaps unintentionally aligned himself with the progressive left, whose members have increasingly supported conditioning or halting aid to Israel due to its treatment of Palestinians. Recently, New York Times columnist Nick Kristof argued that the aid dollars would be better spent helping poorer countries. And some voices on the right have also called for ending aid to Israel, arguing that it makes Israel beholden to the United States. 
But those views are not shared by Ramaswamy's most prominent Republican rivals. Former South Carolina Gov. Nikki Haley has criticized his position on aid to Israel, while DeSantis and former Vice President Mike Pence have made support for Israel a cornerstone of their campaigns. 
The Republican Jewish Coalition has also implored Ramaswamy to change course. Matt Brooks, the group's CEO, wrote in an open letter that "it makes much more sense to keep Israel in the family of countries with an interest in buying and using American capabilities" — which the aid package requires.
On other Israel-related policies, Ramaswamy is more in line with his party's mainstream. Alongside supporting the Abraham Accords, he praised Trump's decision to move the U.S. Embassy from Tel Aviv to Jerusalem and has attacked U.S. funding for programs benefiting Palestinians.
He says 'donors' are behind legislation combating antisemitism.
While Ramaswamy has called antisemitism "a symptom of something that is broken in our society," he has spoken harshly about a law DeSantis enacted that penalizes antisemitic acts in Florida.
In June, he tweeted that DeSantis' signing of the law, which criminalizes the distribution of antisemitic flyers on private property, was done "at his donors' request." After blowback from the conservative commentariat over his characterization of the law, he tweeted again about it — this time taking aim at "the censorship czars at Twitter" for appending a note to the tweet, which he partially blamed on "DeSantis megadonor David Sacks," who is Jewish.
In a subsequent interview with Jewish Insider, Ramaswamy said the DeSantis bill didn't pass his own "litmus test" because he saw it as "a viewpoint discrimination law." He added that "bad speech" has to be countered with "free speech and open debate." He pointed to a famous Supreme Court case permitting neo-Nazis to march in the heavily Jewish town of Skokie, Illinois, as an example of a bigotry-related issue that was "decided correctly."
"I stand fiercely against bigotry and hatred and harassing speech," he added.
He was in a Jewish leadership society at Yale.
Ramaswamy told JNS that he was one of the "key members" of Shabtai, a Jewish alternative to the "secret societies" at Yale University, where he attended law school. He said the society's co-founder and rabbinical adviser, Rabbi Shmully Hecht, is a mentor of his. 
Shabtai was founded at Yale in 1996 and receives extensive financial support from Israeli-American tech mogul Benny Shabtai, a major backer of Friends of the Israel Defense Forces. Though founded on Jewish values, the society has a diverse membership. It also counts Democratic New Jersey Sen. Cory Booker, who himself ran for president in 2020, among its alumni. 
Ramaswamy describes his time with Shabtai as formative, and the group has touted him as an alum. Hecht did not respond to a request for comment. 
He claims Ukraine's Jewish president is mistreating Jews.
While Ukrainian President Volodomyr Zelensky has earned admirers across the Western world for his conduct in his country's war against Russia, Ramaswamy isn't impressed.
The candidate told Jewish Insider that Zelensky — whose Jewish identity has been targeted by Russian propaganda — has himself mistreated Jews in Ukraine. Ramaswamy did not offer evidence to support that claim, which echoes claims that Russian President Vladimir Putin made to justify his invasion of Ukraine last year.
"I would just say that there are open questions about his treatment of religious minorities, including but not limited to Jews in Ukraine, that I think should be among the reasons we should stop short of holding him out as some sort of hero," the candidate said. He did not provide examples when asked, though he said that Zelensky's merging of all Ukrainian TV channels into a single station last year and his dissolution of political parties with ties to Russia would "create the risk for" antisemitism.
Ramaswamy is not the only Republican to criticize U.S. support for Ukraine, a stance that Trump and DeSantis have also questioned. He told Jewish Insider that he sees "protecting Israel" as one of the United States' "far higher priorities."
He wants to repeal a civil rights-era law forbidding religious discrimination in employment.
"Reverse racism is racism," Ramaswamy recently stated in a list of "truths" he said were fundamental to his campaign. To that end, he has promised to repeal Executive Order 11246, a more-than-50-year-old law forbidding federal contractors from engaging in employment discrimination on the basis of race, gender, religion or national origin. "Time to restore colorblind meritocracy once and for all," Ramaswamy wrote in the New York Post. 
Signed into law by President Lyndon Johnson in 1965 as part of his flurry of civil rights legislation, the order has long been associated with affirmative action, a longtime bugbear of the right. But the order has also been drawn on by Jewish groups to protest employer discrimination against Jews. In 1966, the American Jewish Committee cited it to protest commercial banks that it said were virtually excluding all qualified Jews from working for them. 
He reportedly paid a Wikipedia editor to remove a Soros family connection.
In 2011, Ramaswamy, the son of Indian immigrants, received a Paul & Daisy Soros Fellowship for New Americans — funding to help immigrants and first-generation Americans earn college degrees. The fellowship is named for the brother of progressive Jewish megadonor George Soros, a frequent target of leading Republicans who features in a range of antisemitic conspiracy theories.
Shortly before he announced his presidential campaign, Ramaswamy reportedly paid a Wikipedia editor to scrub his fellowship from his entry on the site. He has since gone on to criticize Soros and his family from the campaign trail.
—
The post 6 Jewish things to know about Vivek Ramaswamy, the GOP candidate who has suggested ending aid to Israel appeared first on Jewish Telegraphic Agency.
50 years after the Yom Kippur War, veterans see echoes in Israel's current crisis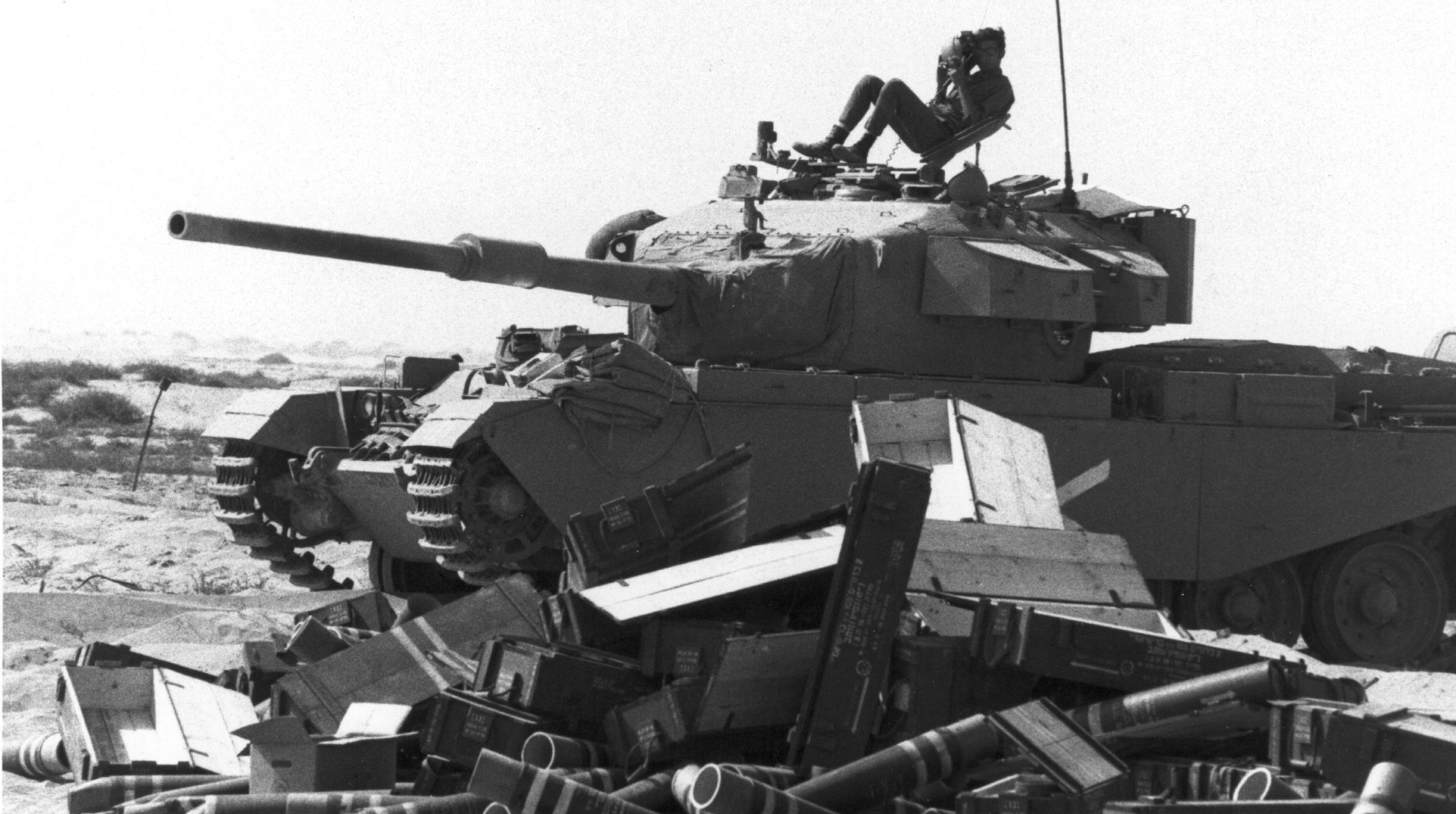 (JTA) — Israelis were not sure their country would survive. American Jews were not sure how to respond.
Fifty years after the Yom Kippur War — which broke out on the holiest day of the Jewish calendar in 1973 and lasted for about three weeks — some of those who lived through that time are seeing another crisis play out again in the present day, as Israelis have been locked in civil strife over their government's effort to weaken the Supreme Court.
But those who remember the 1973 war say there are two major differences between now and then: The threat to Israel today is not existential, they say, nor is it external. This year, Israelis are fighting amongst themselves.
In interviews, four veterans of the war and a Jewish American official who was at the center of his community's response to it recalled vivid memories of the events, and spoke about the war's echoes in the present day, as masses of Israelis see a threat to Israel's democracy in the government's proposed judicial overhaul. The Israelis who support the overhaul say that it will curb an activist judiciary and allow the elected government to better represent its right-wing base.
A government failed
Israelis were caught off-guard by the war, in part because their leaders did not heed the warnings from some intelligence officials who saw the Egyptian and Syrian armies build up forces that were poised to attack. The armies were positioned on the borders of the Sinai Desert and Golan Heights, next to territories Israel had captured in the 1967 Six-Day War.
"Israel was not prepared, in many ways we did not have military answers," said Itzhak Brook, an Israeli physician who was serving in the military, attached to a supply battalion in the Sinai. "I think a lot of it was arrogance, a society that felt we were invincible, the euphoria that happened after the Six-Day War."
Hillel Schenker, who was deployed to the Golan Heights to lay mines, said the anger at the country's leadership was soon expressed in the streets — presaging the Israel of 2023.
"Soon there were thousands of people joining the protests against [Defense Minister Moshe] Dayan," he said. "And soon there were thousands of people joining the protest against Dayan and to a degree also against Golda" Meir, then the Israeli prime minister. The protests eventually helped bring down Meir's government and led to her replacement by Yitzhak Rabin.
The resonance in the United States
The three Americans who were among the veterans interviewed by the Jewish Telegraphic Agency said communicating within Israel during the war was a challenge — and staying in touch with relatives in the United States was much harder. They did not know until after the war how traumatized the American Jewish community was.
Allan Feldman, who was a sapper, tracking and destroying explosive ordnance, recalled that his mother in Baltimore managed to get through to him at a time when making a call often meant walking a considerable distance to pick up the phone.
"I'm an only child, and I had a hysterical mother," he recalled. "So we were in touch."
Abe Foxman, then a senior official in the Anti-Defamation League, which he would later lead for nearly three decades, said the American Jewish community was beside itself at the time.
"After '67, there was this euphoria, and after '73, there was this sadness, this pallor," he said. "There was just this traumatic moment that God forbid, we could have lost Israel."
Brook, who was born in Israel and who left eight months after the war to pursue a medical fellowship in the United States, said he was taken aback when he arrived stateside: American Jews had been traumatized, but with the passage of time it was no longer as immediate as it had been for Israelis.
"Many American Jews did not understand what Israel went through or what I went through," he said. He wrote a book about his experiences, called "In the Sands of Sinai: A Physician's Account of the Yom Kippur War." He has delivered more than 200 lectures in person and via video chat to sustain the memory of the war.
A war that forever changed lives and a country
"Three weeks before the war, I did an idyllic tour of reserve duty in Dahab in the Sinai for a month," Schenker recalled, referring to the Red Sea coastal resort that was, while it was under Israeli rule, a hub for alternative lifestyles. "We had no sense, no inkling that a war was coming."
Schenker, who was from New York, had connections to the city's folk scene and ambitions of launching a singing career in Israel, or perhaps pursuing a career in academia.
"The Yom Kippur War totally transformed, eliminated those paths and what happened to me is that I said, now the major challenge that I have and that my generation has is to try to achieve peace to prevent another outbreak like this one," he said. He became a peace activist, helping to establish the activist group Peace Now, which grew to become one of Israel's leading left-wing nonprofits.
Feldman said he was pleased that he avoided serving in the U.S. military's war in Vietnam, and was ready to serve in Israel's army. But he did not anticipate how much the country would change as a result of the war — becoming in his view more militaristic, more religious and more committed to West Bank settlement. He sees those trends in the present day.
"This is not the Zionist dream that I had," he said. "What is going on with the extreme right wing government. I'm too worried about where Israel is going to worry about where it has been."
Dave Holtzer, who served on guard duty during the war, also sees worrying resonances today.
"Then, it was a threat because the Syrians were going to kill us all," Holtzer said. "Here, they're not going to kill us, they're just going to take away our democracy.
Brook, in his presentations to Jewish communities, describes the moment that he knew Israel would change forever.
"We evacuated a group of soldiers to a field hospital and as I walked out, I saw the sight of a hospital tent and a row of stretchers," he said in a presentation he prepared in 2020 and shared with JTA. "Each of them was covered with a blanket. All you could see was shoes. Some were brown — paratroopers; some were black — armored corps or artillery."
He recalled thinking, "The families of those men don't know, and in a few hours someone will knock on their door and change their lives forever."
As much as memorializing the Yom Kippur war has preoccupied him, Brook says he perceives a different and in some ways graver threat now.
"The threat to Israel is not so much from the militaries of the major Arab countries, the threat is the nuclear threat from Iran, the terror from Gaza and Lebanon, and also the internal strife in Israel because of the controversy over the judicial system," he said. "That threat is even greater than the war — in war everyone is united, right now Israelis are divided."
American Jews are more invested now
Instantaneous communication means that American Jews are more likely to be invested in the current crisis, Holtzer said.
"People ask what's going on, they're in touch everyday," said Holtzer.
Feldman marvels at how he is in daily contact with his Israeli-raised son, who lives in the United States. "We talk almost every day on the laptop or you know, we see him and the kids on the screens," he said.
Schenker said his American friends and family have an immediate sense of the crisis. "We didn't have WhatsApp or Zoom or anything else," he said. "My daughter in New York sends me photos of herself, demonstrating against Netanyahu."
—
The post 50 years after the Yom Kippur War, veterans see echoes in Israel's current crisis appeared first on Jewish Telegraphic Agency.
Who is Siggy Flicker, the 'Real Housewife' behind Trump's Rosh Hashanah message condemning 'liberal Jews'?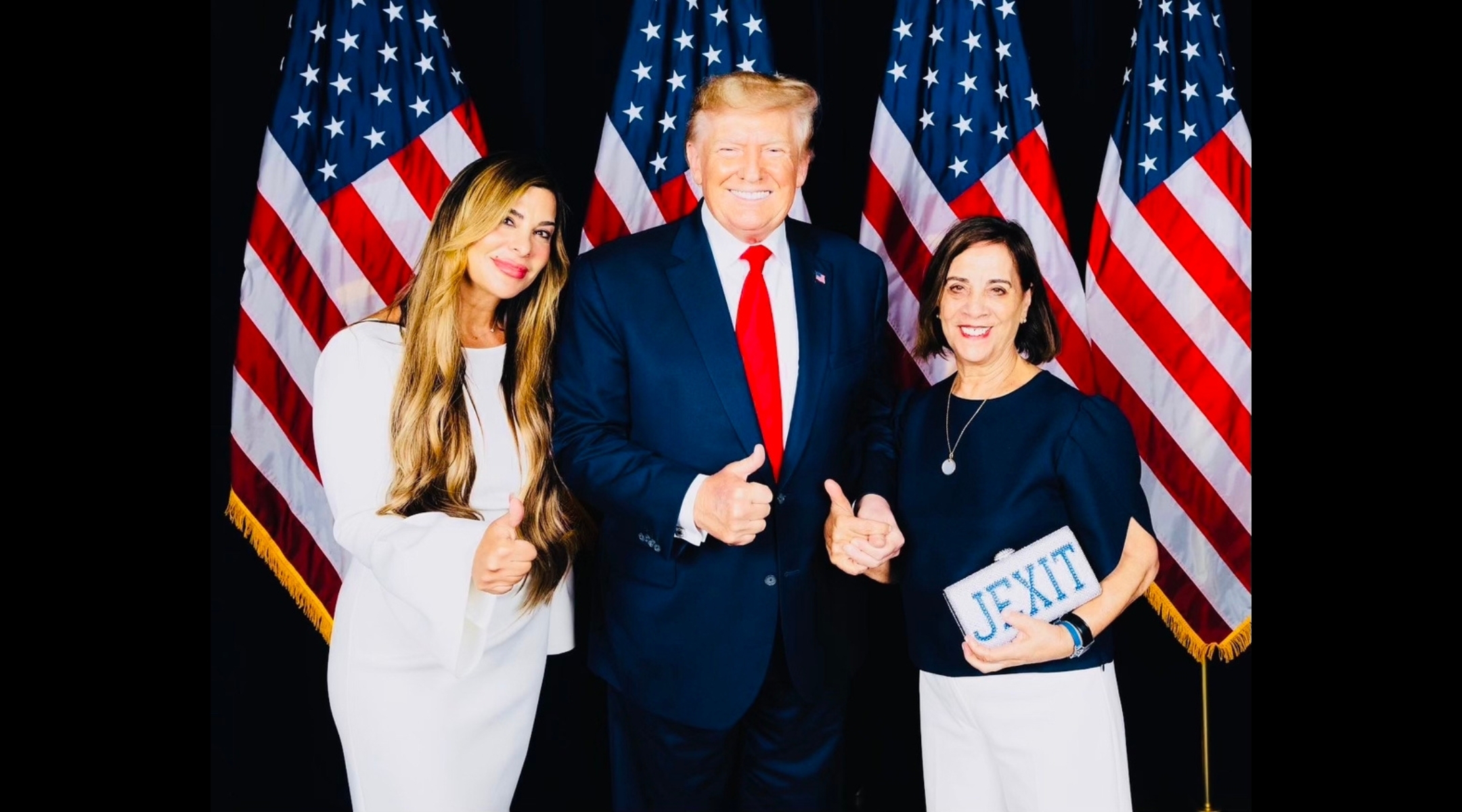 (JTA) — Siggy Flicker, a former Real Housewife of New Jersey, says she often finds herself apologizing when she hangs out with her friend Donald Trump, a fellow reality TV star turned Republican activist.
"We'll talk about the country and how much we love the country," Flicker told the Jewish Telegraphic Agency this week. "And I'm always expressing to him, 'It's just so upsetting to me, I'm so sorry, Mr. President, for the liberal American Jews.'"
Most of the time, she said, that thought gets shared in private conversations: Flicker, who now lives in Florida and is a member of Trump's Mar-a-Lago Club, said she's dined with the former president and flown on his private plane. But this week, the sentiment exploded into public view after Trump shared a graphic that Flicker made for Rosh Hashanah on his social media platform.
"Just a quick reminder for liberal Jews who voted to destroy America & Israel because you believed false narratives!" said the graphic, which Trump posted on Sunday, near the end of the holiday. "Let's hope you learned from your mistakes and make better choices moving forward! Happy New Year!"
The post immediately ignited criticism of Trump, who has accused left-leaning American Jews of "great disloyalty" in the past. A range of Jewish organizations condemned the post, which highlighted his record on Israel as president, and some called it "offensive" and "dangerous."
Flicker, the Israeli-born daughter of Holocaust survivors, dismisses the concerns and says she was proud to see the former president share her work.
"Who cares if they found it offensive," Flicker told the Jewish Telegraphic Agency. "The bottom line is Donald Trump is leading in the polls. Donald Trump is not an antisemite. Donald Trump is a lover of the Jewish people and the State of Israel. And at the end of the day, if the liberal Jews are gonna get triggered and they find it offensive, who cares?"
Trump's post offered new prominence for the role that Flicker is playing in the effort to return him to the White House. With some of his past Jewish advisors, including his own daughter and son-in-law, seemingly keeping their distance from his campaign as he faces four separate indictments, Flicker has emerged as something of an unofficial Jewish ambassador for Trump — espousing views that are far outside the norm for American Jews.
On her Instagram account, she lambasts President Joe Biden, who received a large majority of Jewish votes; warns of the arrival of migrants, an issue with Jewish historical freight; and quotes Tucker Carlson, the former Fox News host who echoed the antisemitic "Great Replacement" conspiracy theory.
There was a time, not long ago, when Flicker said, "I don't like negative," and added that she wanted to "bring light" to the cutthroat world of reality TV. Born in Israel in 1967 — her full first name is Sigalit — Flicker is the daughter of Mordecai Paldiel, a Holocaust survivor who served as director of Yad Vashem's Righteous Among the Nations department for more than 20 years. She has lived in the United States since childhood and, as an adult, crafted a career as a matchmaker and relationship coach.
She was the host of a dating show, "Why Am I Still Single?!" which ran on VH1 for one season starting in 2011. Beginning five years later, she appeared on two seasons of "The Real Housewives of New Jersey." Formerly a resident of Tenafly, a New Jersey suburb with a large Israeli population, Flicker now lives in Boca Raton, Florida full-time.
She has also written a book on dating and has co-hosted a podcast. Flicker's second marriage, in 2012, made news because her first husband and the father of her two children served as best man.
It was around the time of her stint on "RHONJ," starting in early 2016, as she tells it, that she first saw Trump's appeal. (She was on the show for two seasons before quitting in a move that an anonymous source told Page Six was a response to antisemitic bullying.) She told JTA that she was a Democrat before then but saw Trump, a fellow reality TV star, as a fresh alternative.
"I said to myself, 'Wow, finally a non-politician who's a great businessman," Flicker recalled. "I'm going to give him a try.'"
Seven years later, Flicker is a sworn Trump devotee. She said she and her husband have become personal friends with the former president in recent years, getting to know him through a mutual acquaintance, Alina Habba, who is one of Trump's attorneys.
Since 2020, Flicker has been the spokeswoman for Jexit, an activist group formed in 2018 to persuade Jews to abandon their historical affinity with the Democratic Party — whose candidates regularly receive a solid majority of Jewish votes. She first got involved in Jexit after meeting its founder, Michelle Terris, and realizing that their sons were friends at Pennsylvania State University.
"She's really a force and she is a true figurehead for our movement because she's a legal immigrant," Terris told JTA.
Jexit — which was loosely inspired by a similar group for Black Americans called Blexit, founded by the Black conservative activist Candace Owens —  hosts prayer breakfasts, rallies and is planning an upcoming trip to Israel for a cohort of interfaith leaders. One of its goals is explicitly to promote "Judeo-Christian values," a concept some critics say subsumes Jewish tradition within a promotion of Christian messages.
"Together we're gonna make Judeo-Christian values great again," Flicker said. "We're not relying on the liberal Jews."
Jexit's programming director, Sofia Manolesco, told JTA that about 5,000 people are on Jexit's mailing list. In a follow-up email, Terris said that after a "rough calculation," their membership totals "50+ thousand." The group has fewer than 10,000 Instagram followers; Flicker has more than 600,000.
The fact that Trump's Rosh Hashanah post was written by a Jewish woman who works for a Jewish organization does not excuse it, said Halie Soifer, CEO of the Jewish Democratic Council of America.
"This is in his name, so it doesn't matter who wrote it, this is attributed to him," Soifer said. "It doesn't matter that Jexit claims to be a Jewish organization."
Soifer called the post's claims "inherently antisemitic" and said, "A Jewish person can say offensive and even antisemitic things as well, if they so choose."
In addition to her stances on Jews and Israel, Flicker holds a variety of conspiracy-driven views that have become increasingly commonplace on the far right. She told JTA that the 2020 election was stolen; that the mob that stormed the U.S. Capitol on Jan. 6, 2021, was primarily made up of "people dressed as Trump supporters" and was less severe than the destruction resulting from nationwide racial justice protests in 2020; and that Jews and Black people largely supported Trump ahead of the 2016 election until the "deep state" and "radical left" realized they "could not control him." (She has previously said she was not in Washington, D.C. on Jan. 6, 2021.) She also referred to Biden repeatedly as the "resident" — a term meant to imply that he is not a legitimate president.
Her organization also repeats falsehoods about the 2020 election. The Jexit website still includes a flier for a 2020 local "Stop the Steal" event in Miami, and Flicker said, "One hundred percent, Jexit believes the 2020 election was stolen." She also texted JTA a meme that read, "January 6th will be remembered as the day the government set up a staged riot to cover up the fact they certified a fraudulent election."
Flicker is confident Trump will win next year — "regardless of what the deep state and the radical left do," she said. She only wishes that most American Jews could see the light.
"It's the number-one question that I get: 'How do you feel about your own people funding their own demise?'" she said. "And I'm like, 'It's heartbreaking to me.' But you know what, at this point, you got to wake them up and tell the truth."
—
The post Who is Siggy Flicker, the 'Real Housewife' behind Trump's Rosh Hashanah message condemning 'liberal Jews'? appeared first on Jewish Telegraphic Agency.
If you're trying to connect to God on Yom Kippur, here's a prayer for you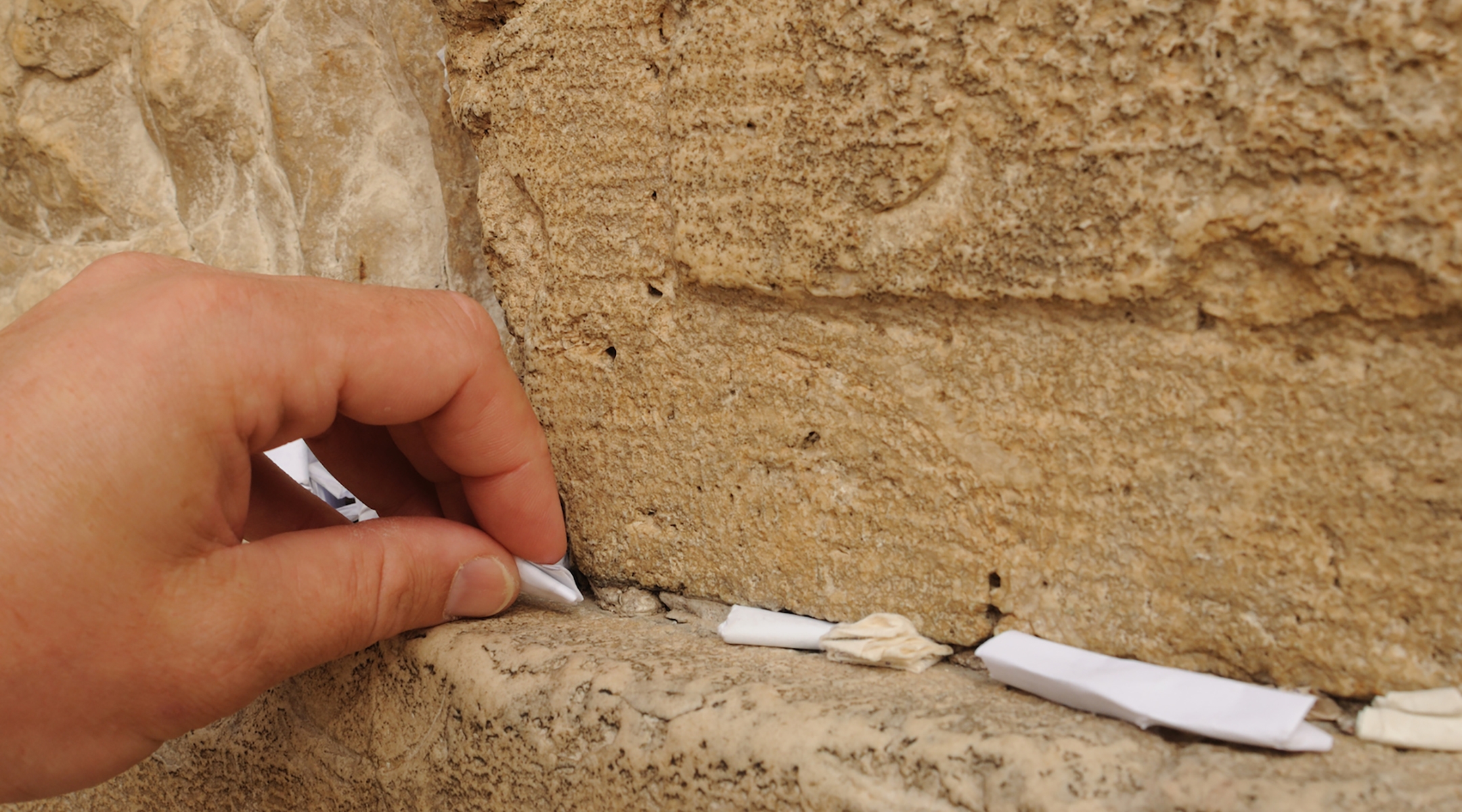 This story was originally published on My Jewish Learning.
(JTA) — For those of us who don't regularly think in theological terms, the High Holiday liturgy can be jarring to read. Some of the messages are relatively easy to relate to, like the reminder of human frailty in Unetaneh Tokef ("Who will live and who will die?") or the expression of remorse over our shortcomings in the confession litany ("We have sinned; we have been disloyal…"). But the traditional High Holiday prayer book also includes some far more abstruse ideas.
An obvious challenge is the centrality of animal sacrifice to the way the Day of Atonement was observed in the ancient Temple, a ritual we recount in detail during Yom Kippur. But the prayers also repeatedly invoke ideas about God that are far removed from our regular discourse.
Consider the repeated refrain of "And so, place your fear, O Lord our God, on all your creations." Or this sequence describing God: "Who knows the inclination of all creations/ All believe that He creates them in the womb/ Who can do anything and unifies them together." Reflecting on God's exaltedness, pleading for mercy from a deity who knows our thoughts and holds the power of life and death over us — these are notions that are hard to grasp and difficult to come to terms with. How do we conceptualize and relate to God without recourse to a seminar in theology?
Even as it creates this challenge, the liturgy provides a solution by offering a range of different modes of relating to God. Nowhere is this clearer than in Ki Anu Amekha, a short poem (piyyut) recited multiple times on Yom Kippur to introduce the Viddui, the confessional prayer. It reads:
For we are your people, and you are our God.
We are your children, and you are our Father.
We are your servants, and you are our Lord.
We are your congregation, and you are our Portion.
We are your heritage, and you are our Destiny.
We are your flock, and you are our Shepherd.
We are your vineyard, and you are our Keeper.
We are your work, and you are our Maker.
We are your dear ones, and you are our Beloved.
We are your treasure, and you are our God.
We are your people, and you are our King.
We are your chosen ones, and you are our Chosen One.
This piyyut presents a list of relational pairs that characterize the relationship between Israel and God in various ways, all of which draw on comparisons to non-Divine relationships. It appears to be an expansion of a midrash on Song of Songs 2:16 that proposed several of these relational pairs, justifying each with a biblical verse. It is followed in the High Holiday prayer book by an additional stanza that relates more directly to themes of sin and forgiveness that are the leitmotif of the Day of Atonement, contrasting the human penchant for sin with God's compassion and mercy. Less clear is the function of the section cited above. In what way does delineating this litany of relationships serve as a fitting introduction to a confession ritual?
I would argue that the purpose of listing these various relationships is to invite each of us to find ourselves in the poem as we stand before God and request atonement. People are complex and multi-faceted, and the way we relate to an infinite God is bound to be even more varied and intricate. Some people may relate best to God as a father who loves his children even as he disciplines them. Others may connect better to a political metaphor, seeing God as the king exercising dominion over his nation. Some of us experience God more intimately, as a shepherd tending the flock or a vintner caring for grape vines. Others see the relationship between Israel and God as one of passionate love as described in the Song of Songs. And some may see God primarily through the history of the Jewish people, as having chosen Israel for a particular divine destiny.
Each line of this piyyut depicts a particular quality of relationship between God and Israel, but none of them exhausts it. God simultaneously inhabits all of these modes of relation depending on the person, the point in time and the broader context in which the relationship manifests itself.
The poem, and the High Holy Days liturgy overall, represents God in these various ways not because everyone in synagogue is expected to develop a complex theology that can encompass them all, but because we can all likely connect to at least one mode of relating to God in our prayers. As each of us focuses on and resonates with a particular aspect of the God-Israel relationship, our collective recitation of Ki Anu Amekha serves to express the rich and varied tapestry of God. And hopefully our Father, our King, our Shepherd, our Lover, our Destiny will see fit to grant Israel forgiveness and make 5784 a year filled with blessings.
—
The post If you're trying to connect to God on Yom Kippur, here's a prayer for you appeared first on Jewish Telegraphic Agency.