A South Carolina school district removed 'The Fixer,' a classic novel about antisemitism with its own history of school controversies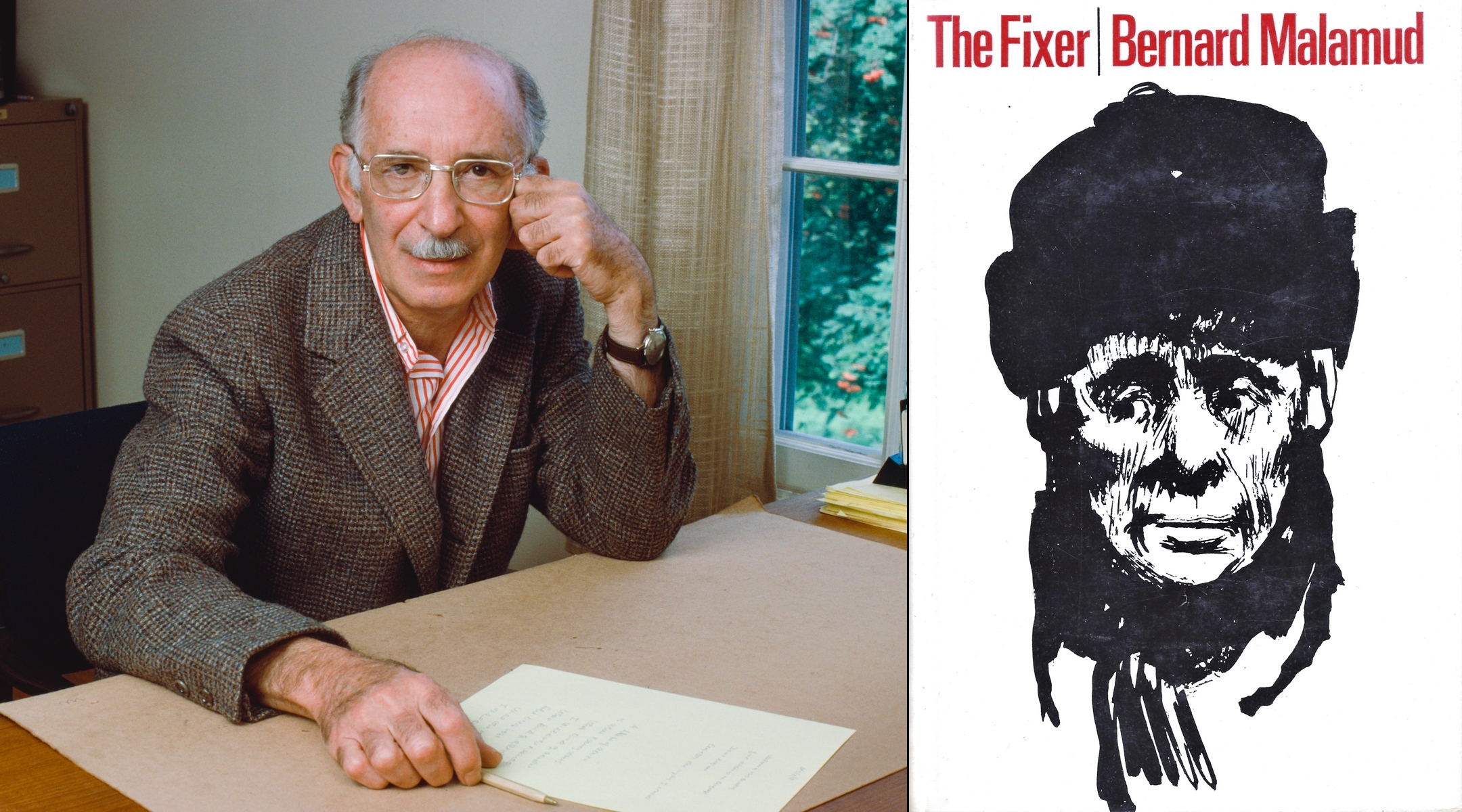 (JTA) — Late last year, a mom in South Carolina requested that her local school district remove nearly 100 books from its shelves — including a classic novel about antisemitism.
The challenge to "The Fixer," an award-winning 1966 work by Bernard Malamud, came amid an ongoing flurry of attempts by conservative activists to take books out of schools. And this instance of an attempted ban followed what has become an established playbook.
The parent in question, Ivie Szalai, is affiliated with the conservative "parents' rights" group Moms for Liberty. She alleged that "The Fixer" and dozens of other books were too lewd for children's eyes, raising her concerns at Beaufort County school board meetings and with district officials.
"I know that many of the books in question may have extremely helpful material for many students," she reportedly said at one meeting of the coastal district that includes the popular vacation destinations Hilton Head and St. Helena Island. "But that does not negate the fact that many of them contain explicit sexuality, even some pornographic, X-rated scenes."
In seeking to ban "The Fixer," however, Szalai isn't just joining a recent national trend. She's also targeting a book that was at the center of a previous generation's attempt to restrict children's access to literature — and that led to a rare Supreme Court decision on library book bans, in 1982. 
The situation in Beaufort County, more than 40 years later, bears striking parallels to that case and demonstrates the deep roots of conservative efforts to ban books. It offers yet another example of how stories about Judaism and antisemitism, even on topics that predate the Holocaust, can get caught in the book-banning dragnet. And it shows how the movement's advocates are scoring victories even in places without new laws working in their favor.
Szalai did not respond to repeated requests for comment. But Josh Malkin, an attorney and senior advocacy strategist at the American Civil Liberties Union of South Carolina, believes that challenging "The Fixer" may be part of a broad attempt to stress-test the court's ruling from 1982, which was inconclusive. 
"What the right is doing really well right now is finding language in the law that they believe there to be wiggle room around," said Malkin, who has been monitoring book challenges across the state. "With all of this insanity around book bans in 2023, it'll be interesting to see how far up in the judicial system this gets."
"The Fixer" fictionalizes a notorious 1911 case in which a Jewish laborer in Kyiv, Mendel Beilis, was charged with murdering a Christian boy and using his blood to make matzah. The case is one of the most famous modern examples of the blood libel — the canard that Jews murder non-Jewish children and use their blood for ritual purposes. Beilis' family has bristled that the character based on him is a crass, irreligious laborer, and has alleged that Malamud plagiarized from Beilis' own autobiography. Still, the story is widely recognized as an indictment of antisemitism and a powerful portrayal of human suffering. It won the Pulitzer Prize for Fiction. 
Szalai challenged "The Fixer" in October 2022 along with popular titles including "The Kite Runner" and "The Handmaid's Tale." She did not follow the district's normal process for challenging books, instead submitting a list of the objectionable material to officials via email and threatening "to escalate this to authorities" if the district did not take immediate action.
Unlike some other Republican-led states, Malkin said, South Carolina has no law that requires schools to acquiesce to book bans, though the state superintendent was elected last year on a promise to prevent "political indoctrination" in schools. The state's Republican governor Henry McMaster has also made book bans into a political issue, instructing his education department to investigate "obscene material" in schools. Local districts can decide how to handle challenges that parents raise about books.
Candace Bruder, a spokesperson for the Beaufort County School District, told the Jewish Telegraphic Agency the books were removed following threats against the district and efforts by activists to identify its librarians.
"In order to protect our employees from this harassment, the decision was made to temporarily pull the 97 books for review through an organized process," she wrote.
In the months since, many of the books that Szalai challenged have returned to schools' shelves, including "The Freedom Writers Diary," which details an inner-city public school teacher's efforts to educate her students about the Holocaust. But "The Fixer" is still in limbo: The school board in Beaufort County will decide the book's local fate next month.
It isn't the first school board to weigh that question. In 1975, board members in the Island Trees School District on Long Island removed "The Fixer" and six other books from school libraries — citing similar complaints as those aired by Szalai now. 
In a statement, the Island Trees district's board members said the books were "anti-American, anti-Christian, anti-Semitic and just plain filthy." The critique of "The Fixer" included instances in the book of profanity directed toward the Jewish protagonist by his prison guards. A board member told the Washington Post that he thought some passages might be objectionable to Jews.
A group of students challenged the board's book bans and took their case to the Supreme Court. In the Island Trees Union Free School District No. 26 v. Pico case, a majority of justices ruled in the students' favor, but they also said school boards have a role to play in managing the titles available in school libraries. Only a few agreed that the students had a First Amendment right to access particular books. "Because it's a plurality of opinion, it doesn't have the same force of law that majority opinions do," Malkin said.
Now, conservative activists are making the same arguments as their forebears about books they're seeking to ban. The questions at the core of the Supreme Court ruling are animating the book-ban movement, and its opponents, today.
"As a Jewish person who knows the history of our culture, I know we have an active role to play in ensuring that 'never again' happens. This for me is part of that moment," Emily Mayer, a former public school teacher in Beaufort County who now works as a political strategist, told JTA about why she has been organizing her neighbors to oppose book bans.
"I didn't think that I would ever be kind of on the precipice of something like this, to make sure that we don't see history repeat itself," said Mayer, whose father is a rabbi in Maryland. "But now that we are at that moment, if I sat by quietly — and other Jewish advocates I know feel the same — we would be doing an injustice, not just to the Jewish religion, but to all people who have been othered in some kind of way."
While today's book ban movement focuses largely on titles about race, gender and sexuality, Malkin believes it is not an accident that books about Jews keep facing challenges. Multiple school districts have fielded challenges to "Anne Frank's Diary: The Graphic Adaptation," with at least one in Florida permanently removing it because of a determination that it is "not age-appropriate." The Holocaust graphic memoir "Maus," a picture book about Purim featuring a family with two dads and a book about Shabbat included in a diversity collection have all faced challenges over the last year.
"This movement of white Christian nationalism is coinciding with the rise in antisemitism. So while that likely doesn't make the text of the challenge, it's scary," said Malkin, who is Jewish. "This whole thing is: you scratch back one layer and it's about putting God back into schools. But whose God? I think that's a pretty quick step to 'Let's make sure we are marginalizing and othering folks with other religious beliefs.'"
In 1975, the Island Trees board members got their lists of "objectionable" books at a conservative political conference at a time of skyrocketing complaints about obscene material in schools. Similarly, conservative parent activists today are turning to BookLooks, a website created by Emily Maikisch, a former Moms for Liberty activist, to identify books to challenge.
Szalai has said that she sourced her complaints from BookLooks, which annotates and rates books based on their content. She did not read most of the books she sought to have removed, according to local reports, 
"I felt led to do what I did, and I'd do it all again," Szalai said at a school board meeting last month when she informed the board that she would be pursuing criminal charges over a decision to keep a book she said was "obscene" in schools. 
BookLooks assigns "The Fixer" a rating of 3 out of 5, what it calls "minor restricted." A content warning reads: "This book contains controversial religious and racial commentary; hate involving racism; violence including self harm; and profanity," citing more than 30 instances of objectionable content. Those include descriptions of violence and invocations of antisemitic stereotypes. It ends with a chart showing how many times profane words can be counted in the book.
Absent from the BookLooks brief on "The Fixer" is one of its most famous lines, spoken early on by its ill-fated narrator: "There are no wrong books. What's wrong is the fear of them."
Maikisch told JTA the site's rating for "The Fixer" should be viewed as the equivalent of an R rating for a movie, meant to reflect "very valid concerns" parents could have about the book's content. She thinks it's a good thing parents are challenging books like this one in their school districts and prompting formal review processes.
"The alternative would be for parents to be hands-off and let the 'experts' handle it," she told JTA. "But that ship has sailed and parents are not wanting to remain passive and uninformed about their children's education anymore." 
Still, Maikisch said she'd be "very surprised" to see books like "The Fixer" completely removed from high schools, which she said "wouldn't likely be a popular position." 
BookLooks has fueled challenges to "The Fixer" in other places where Moms for Liberty is active. The book was on a list of challenged books drawn up by the group's chapter in Horry County, South Carolina and, following a member's complaint, it was also removed from shelves in Martin County, Florida — a state where a law allows parents to challenge instructional materials and books in public school libraries and where Gov. Ron DeSantis has been an outspoken ally of Moms for Liberty, which was founded in the state in 2021. 
Julie Marshall, a Martin County parent and Moms for Liberty activist, asserted in a form challenging "The Fixer" that the book had no serious literary value and said it should be removed entirely from schools, while noting that she had not personally read it. Asked to provide a description of the book's inappropriate content, she provided a link to its BookLooks page.
The principal of a Martin County high school that had the book in its library wrote back weeks later to let Marshall know that "The Fixer" and several other titles had been removed from the shelves, according to emails that Marshall shared with JTA. 
But Marshall, who successfully fought for the removal of a Jodi Picoult novel about the Holocaust in her district earlier this year, told JTA that she came to believe — after consulting with "some Jewish friends" whom she did not name — that "The Fixer" should in fact be available in schools, but only for older students. 
"The Fixer is an Adult novel and has graphic violence in it and that is how it came up for possible removal, but after discussions, we did not feel this book should be removed," she told JTA via email.
The review committee in Beaufort County could agree with that assessment when it reveals its latest batch of book reviews on Aug. 2. The committee, which meets around once a month to tackle about 10 books at a time, prioritized "titles being used in classroom instruction," Bruder said to explain last spring why "The Fixer" hadn't yet been reviewed. But it is now on the agenda alongside six other more recently published novels.
The committee has so far sided with the parent challenges only three times, for a novel about a school shooting by Jodi Picoult, a novel about abuse by Colleen Hoover, and a raunchy novel about teens on a road trip by Jesse Andrews. 
Before they meet, Beaufort County committee members are reading "The Fixer." It's something that Malamud himself said he wished would happen more often when his book faced challenges.
"I wish those school board members and others who want to ban books would make an effort to understand them before shoveling them off library shelves," the author said in 1976, a decade before his death, in response to the Island Trees ban. "If they read 'The Fixer,' they might be clamoring to have more students read it."
Mayer said she thought one outcome could indeed be more widespread readership for a significant Jewish novel that is read far less often than it was at its heyday.
"It's the same thing that we say about children, that the best way to get a kid to do something is to tell them not to do it," she said. "Saying you can't read that book only makes it more appealing. … It's very possible that 'The Fixer' could come back around."
For Jay Beilis, Mendel Beilis's grandson, that wouldn't be an ideal outcome. He's been waging a one-man battle against "The Fixer" because of Malamud's alleged plagiarism and in defense of his grandfather's character, even publishing a book enumerating his concerns. Yet he says he doesn't want to see the book pulled off of school district shelves because of the concerns raised by Moms for Liberty members.
"I'm not going to celebrate the book being banned," Beilis told JTA. "A book like that to me shouldn't be read — but not for the reason the people who are banning it are doing it for."
—
The post A South Carolina school district removed 'The Fixer,' a classic novel about antisemitism with its own history of school controversies appeared first on Jewish Telegraphic Agency.
Elon Musk, in live chat with right-leaning Jews, insists antisemitism isn't a problem on X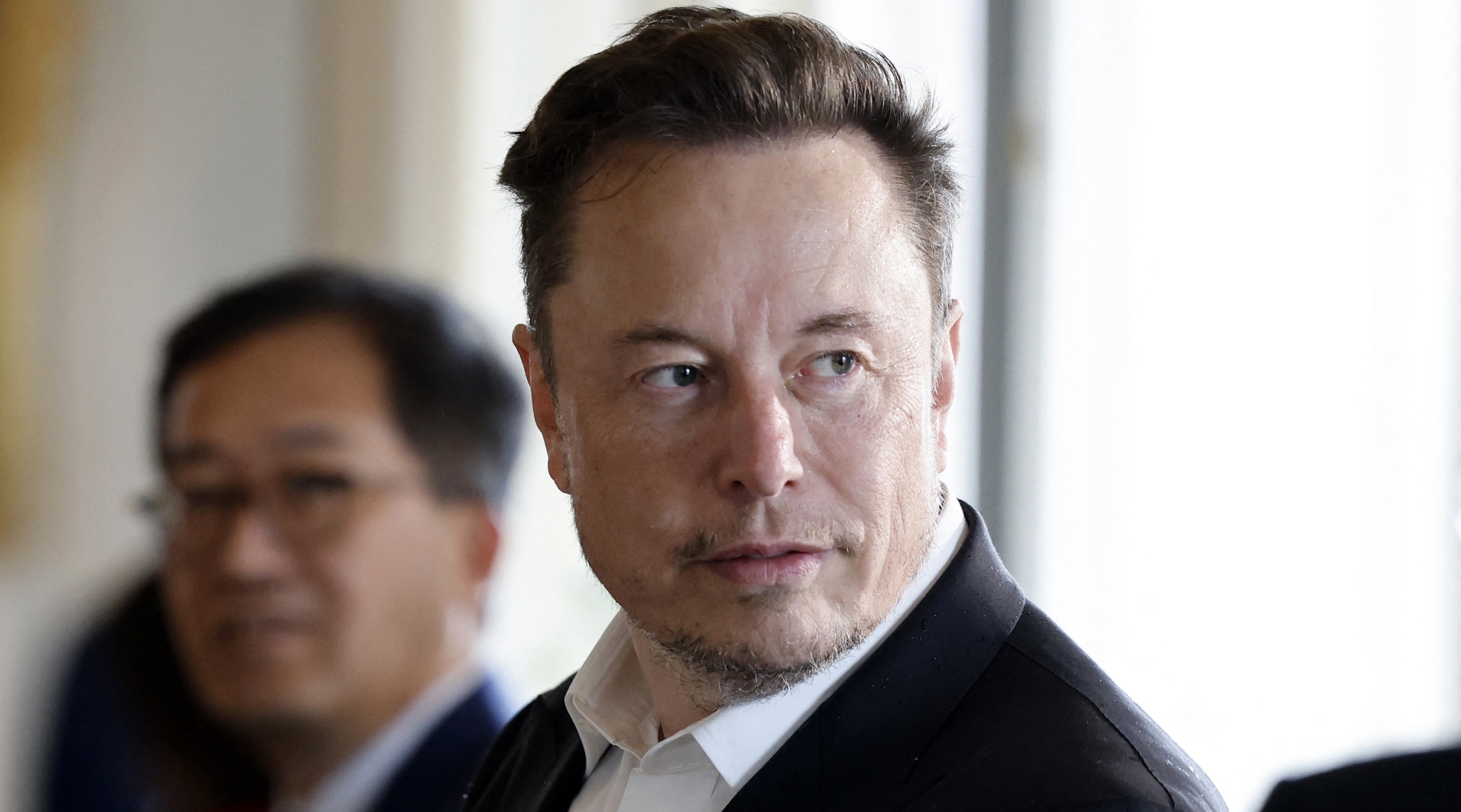 (JTA) – Elon Musk called himself "aspirationally Jewish," waffled on a prominent rabbi's invitation to visit Auschwitz, and insisted that claims of rising antisemitism on his social media platform X, formerly known as Twitter, were "absurd."
The billionaire tech mogul added that antisemitic posts should not be deplatformed, but should instead be met with "counterpoints." He said that antisemites who aren't presented with other views online are "just going to be hidden antisemites, and that's not going to do. That's perhaps worse."
As an example, Musk cited Kanye West, whom he reinstated on X after the rapper's antisemitic tirade got him banned last year.
Those statements and more were made during a friendly forum on Thursday featuring Musk and a lineup of Jewish men, most of them avowed conservatives, addressing antisemitism on X under his watch.
Hosted by the politically conservative Orthodox Jewish pundit Ben Shapiro and his publication The Daily Wire, the nearly two-hour chat was titled "X, anti-Semitism, Faith and Free Speech." It came days after a call from more than 120 Jewish activists, most of them progressive, for advertisers and app stores to drop the platform, and in the wake of a series of attacks from Musk on the Anti-Defamation League. Musk blames an ad boycott spearheaded by the ADL for the site's revenue loss, and has threatened to sue the antisemitism watchdog for billions of dollars. He has also amplified antisemitic accounts on X that have joined in condemning the group.
Musk has previously denied being antisemitic. On Thursday, he went further, saying, "in some respects I think I am Jewish, basically," owing to what he said was his large proportion of Jewish friends.
"They use the X platform and I'm like, 'Do you guys see anything?' And they're like, 'Nope,'" he said.
He also insisted that "multiple third parties" have verified that hate speech has declined on the platform since his acquisition but did not share what those sources were.
Musk also defended himself from accusations of antisemitism, noting that Walter Isaacson's recent biography of him hadn't turned up any evidence of it. "He's a pretty smart guy," Musk said of Isaacson. "He might have figured it out if I was antisemitic."
At another point in the call, Rabbi Menachem Margolin, the Chabad-affiliated chair of the European Jewish Association, asked Musk if he would visit the Auschwitz death camp alongside an upcoming mission of European rabbis.
At first Musk rejected the invite, saying, "I'm very well aware of the Holocaust and Auschwitz and Dachau and whatnot, and all the things that happened that were terrible. So this is not certainly new information for me. So I don't need to visit Auschwitz to understand. I get it."
After Margolin pressed the issue, Musk responded, "I will seriously consider it," before later adding that he could swing by after a visit to a factory he owns in Berlin.
"Consider it a tentative yes," he subsequently said. He also apologized for not responding to a petition from Jewish leaders worldwide to push X to endorse the International Holocaust Remembrance Association's working definition of antisemitism, a widely adopted document that has attracted controversy for defining some forms of Israel criticism as antisemitic. Musk said he hadn't known about the petition.
At another point, Musk said that one of the main lessons he has taken away from learning about the Nazi era is that "Hitler and the Nazis were extremely censorious. … The Nazis loved censorship, big time."
The call provided a small window into how Musk does seek to address hate speech on X. In addition to his comments on deplatforming and "counterpoints," he framed the question of limiting hate speech as a largely economic one, rather than a moral one. "If we just hammer people with hate, they're going to leave the platform," he said. He made a similar statement in a recent live chat with Israeli Prime Minister Benjamin Netanyahu.
He also dodged a question from Shapiro about whether he would demonetize or reduce the reach of accounts that spout antisemitism, although later in the call, he did hint that X might begin experimenting with "freedom of speech, but not reach" — which would mean that X would reduce the visibility of hateful accounts.
Musk also would not commit to a request from former Israeli politician and Soviet dissident Natan Sharansky to limit anti-Zionist speech on the platform, saying, "I think there is some value to not being draconian."
The nine Jews on Thursday's call were all male, and mostly on the right-leaning end of the political spectrum. They included former Israeli President Reuven Rivlin; prominent attorney Alan Dershowitz, who represented former President Donald Trump in his first impeachment trial and has also often described himself as a liberal; and Rabbi Shmuley Boteach, who has acted as a rabbi-to-the-stars and once ran for Congress as a Republican.
One woman who had been scheduled to participate, Michal Cotler-Wunsh, Israel's new envoy for combating antisemitism, was not audible when called upon. Moderators attributed her absence, and that of one other participant, to technical difficulties.
Shapiro and other speakers on the call paid Musk a series of compliments on what they said were his positive views of Jewish people and his modeling of Jewish values — including the commandment to have large families. Musk has fathered more than 10 children via his ex-wife, Justine Wilson; his ex-girlfriend, Grimes; and Shivon Zilis, an executive at one of his companies for whom he was a sperm donor. Dershowitz noted that his son is also named Elon.
Boteach even told Musk he could "take credit" for "peace in the Middle East" if Israel and Saudi Arabia reach a normalization agreement, predicting that Musk's electric car company Tesla would reduce the Saudis' oil wealth and push them to come to the diplomatic table.
The participants on the call also agreed with Musk that the ADL shouldn't be the sole voice speaking for Jews. Shapiro challenged the group's reports that hate speech on X has risen since Musk's takeover, saying his own experiences with antisemitism have declined.
"Of late they've become significantly more partisan in their progressive politics, to say the least," Shapiro said, saying that Musk "happens to be right on the merits here" and calling his threat to sue the group for defamation "pretty funny."
In response to a comment from another participant, Rabbi Ari Lamm, that the ADL controversy is "a distraction from the conversation serious Jewish people of all backgrounds should be having," Musk said, "They definitely have impact on advertisers, I'll tell you that."
Tt other times Musk displayed a level of comfort with conspiracy theories on his platform, saying, "I think we're running out of conspiracy theories that didn't turn out to be true."
Musk gave himself a positive grade, on the whole, when it came to fighting antisemitism on X.
"Overall I think things are actually pretty good, but I'm not saying they're perfect. And we want to work to make them better," he said. He added, "My entire life story is, in fact, pro-Semitic."
"I think my values do match that of the Jewish people," he said at another point. "Knowledge, reading, understanding, debating, these are all Jewish values and I very much agree with those."
Musk's conversation Thursday came less than 24 hours after X's CEO, Linda Yaccarino, addressed his feud with the ADL at a tech conference in Dana Point, California. According to reports from the conference, Yaccarino noted her own dialogue with ADL CEO Jonathan Greenblatt, who she said "continues to question the progress as it relates to antisemitism." She added, "It is disappointing that there is not equal time given to all the progress."
In a discussion about Musk's threats to sue the ADL, according to Axios, Yaccarino said, "I wish that would be different. We're looking into that." She later added, "Everyone deserves to have the opportunity to speak their opinion, no matter who they are, including Elon." Shortly afterward, she reportedly left the stage abruptly.
Yoel Roth, Twitter's former head of trust and safety who was fired after a dispute with Musk over the site's approach to moderating hate speech, also appeared at the conference.Roth, who is Jewish, said hate speech had gotten worse on the platform under Musk's ownership.
—
The post Elon Musk, in live chat with right-leaning Jews, insists antisemitism isn't a problem on X appeared first on Jewish Telegraphic Agency.
A Jewish cemetery in Belarus was destroyed by Nazis. Now its headstones are being made into a memorial.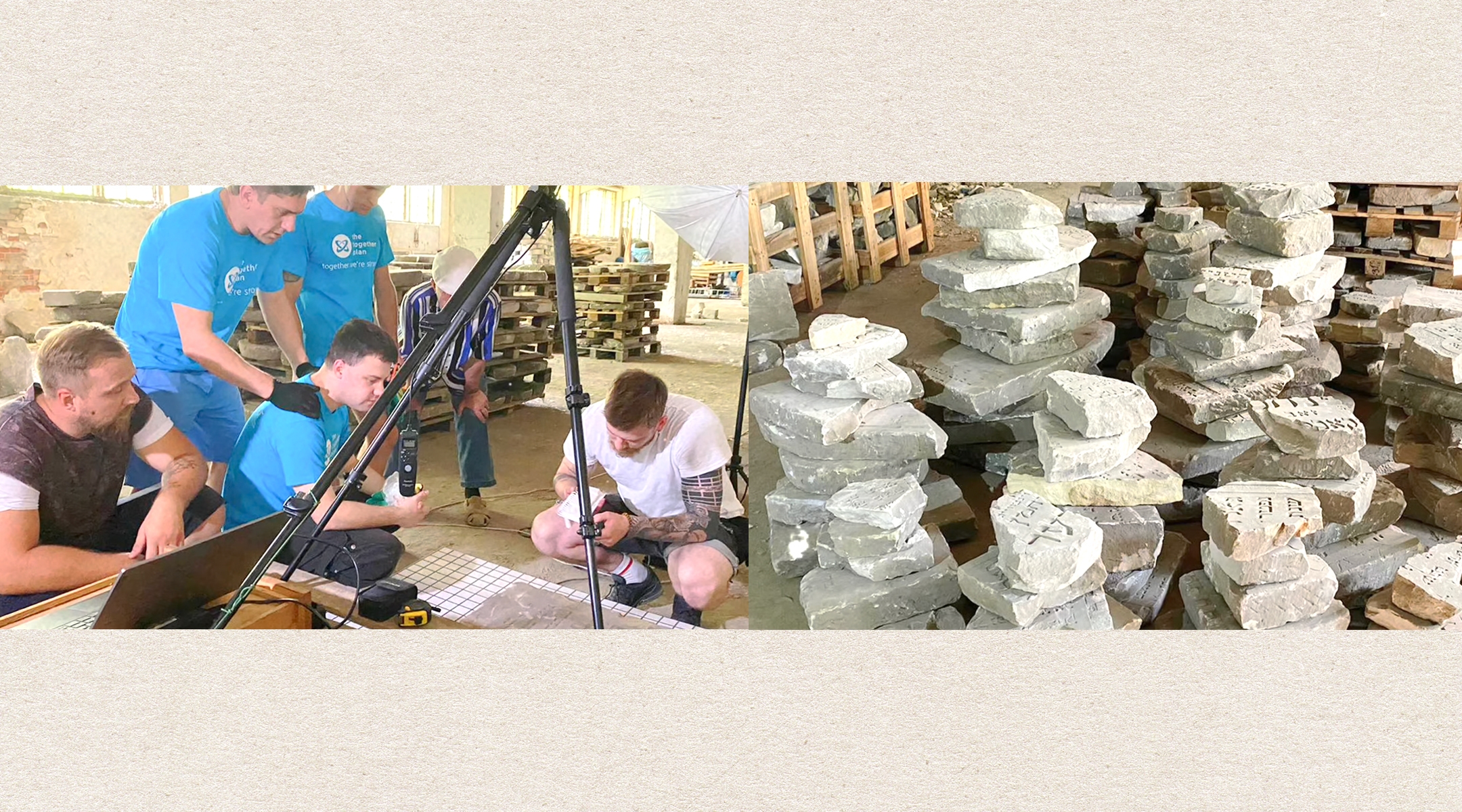 (JTA) — Earlier this year, a British Jewish nonprofit received a call from a young couple in the city of Brest, Belarus, who had just purchased a fixer-upper house and needed some help with a difficult situation: Their basement was built from old Jewish gravestones.
Jewish groups — including the nonprofit The Together Plan and its American arm, the Jewish Tapestry Project, founded to aid Belarusian Jewry — have been receiving such calls for nearly two decades from residents of Brest who have collectively discovered thousands of Jewish headstones in their city's construction. All of the headstones come from a historic cemetery that was destroyed during and after the Holocaust.
Today, an athletic complex sits on the site of the cemetery, which once contained tens of thousands of graves. But by the end of next year, The Together Plan expects to complete a memorial to the cemetery. It is also in the process of organizing and cataloging more than 3,200 remnants of the cemetery's headstones, which were used after World War II in construction projects throughout the city.
"Currently there's nothing there to say it's a cemetery," Debra Brunner, CEO and co-founder of The Together Plan, the group leading the project, told CNN.
Before World War II, Brest — also known as Brest-Litovsk, or Brisk to the Jewish community that lived there — was home to more than 20,000 Jews and was a center of Jewish culture and study. But when the city was liberated after the Holocaust, only about 10 Jews remained there. Today, it has a total population of more than 300,000.
The Nazis also destroyed the city's Jewish cemetery in part by selling half of its headstones. In the decades following the war, when Belarus was part of the Soviet Union and construction materials were hard to find, the gravestones became the foundations of homes, supermarkets, garden walks and cellars. In some cases, the Hebrew lettering on the stones was chiseled away.
The memorial will be erected on what was once a corner of the cemetery, some distance away from the sports complex. It will be made from broken pieces of the headstones that have been recovered over the past two decades and will feature a black granite plaque with text in Russian, Hebrew and English. The area surrounding the memorial will be covered with trees, grass and wildflowers.
Jewish cemetery preservation has been at times a contentious issue in Belarus. As recently as 2017, a Belarusian court approved a plan to construct a luxury apartment building on top of a Jewish cemetery in the city of Gomel, near the country's borders with Ukraine and Russia. The Brest municipality has pledged to maintain the upkeep of its city's memorial but did not provide any funds directly to the project. It is being led by the Together Plan and the Jewish Tapestry Project and supported by the Religious Jewish Union of Belarus, the Illuminate Foundation and the charitable Belarus-based organization Dialog.
"Jews have always honored the memory of their ancestors," Boris Bruk, chairman of the Orthodox Jewish community of Brest, said in a campaign video for the project. "And as there is no cemetery, we wanted to have a memorial sign, or a memorial place which would tell our descendants that their ancestors lie at this place, the people who lived, worked and prayed in this city."
In 2004, residents, construction companies and homeowners with properties paved with headstones began making phone calls to Regina Simonenko, the head of the Brest Holocaust Foundation and museum, wanting to return them. In 2011, the municipality of Brest approved the construction of a memorial using the headstones. The Together Plan joined the project in 2014 and has been fielding the calls since then.
Apart from 1,287 remnants with writing, another 2,000 to 2,500 headstone fragments without any writing have been collected and stored in a warehouse, where they have been photographed, cataloged and added to a searchable database.
The memorial is being designed by Dallas-based artist Brad Goldberg, who plans to build two arcs opposite each other that each feature some of the headstones. According to his website, Goldberg "sees his work as a fusion between sculpture, landscape, and the built environment."
"It isn't a cemetery," he told CNN. "They are all facing in different directions as if they are having a conversation with each other."
He added, "One rabbi that we have consulted has described it as being about life rather than about death."
Goldberg has a connection to Brest, too, which led to his work on the memorial. His family had taken in a Holocaust survivor, the late Jack Grynberg, when Grynberg came to the United States following the war. Somewhere between 70 and 100 of Grynberg's relatives were killed by the Nazis during the Holocaust. Grynberg was one of only a few Jewish residents of Brest to survive.
In 1997, Grynberg and his son Stephen traveled to Brest together. Stephen Grynberg is a filmmaker who has done work for the Shoah Foundation and was the one who recommended Goldberg as the memorial's designer. The younger Grynberg is also donating a third of the memorial's estimated $325,000 cost.
"In 1997 there were no signs of the cemetery," Stephen Grynberg told CNN. "We were taken there and our guide said, 'This is where the cemetery was.' Like so many things with the Holocaust, you can't really understand them, you just have these complicated visceral feelings."
He added, "I was just trying to compute the idea of them bulldozing a cemetery and building on it. That was the empty feeling I had."
—
The post A Jewish cemetery in Belarus was destroyed by Nazis. Now its headstones are being made into a memorial. appeared first on Jewish Telegraphic Agency.
Man in Peru charged with making recent bomb threats to US synagogues, FBI says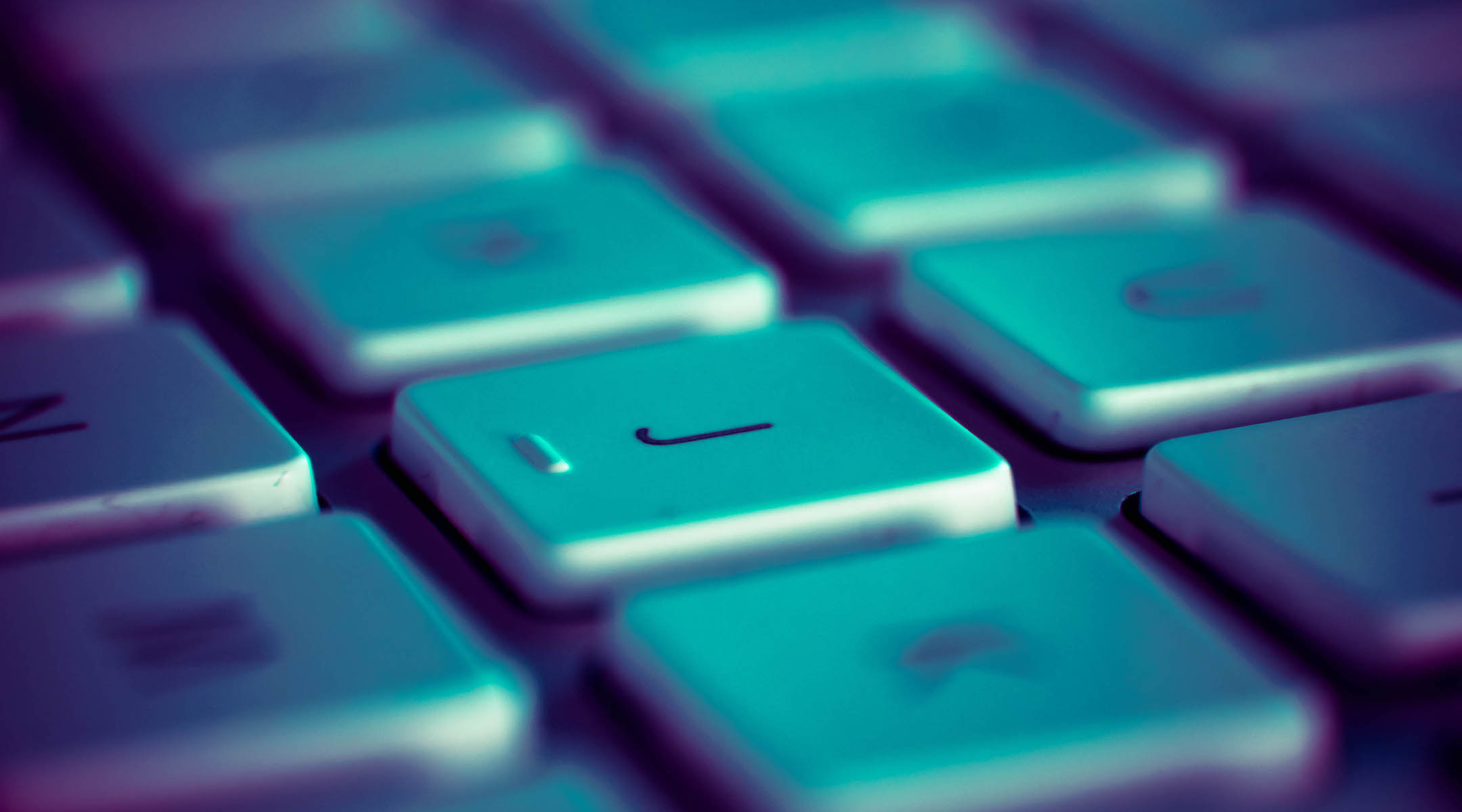 (JTA) — Authorities in Peru have arrested a 33-year-old man who the FBI has charged with making a string of bomb threats targeting U.S. Jewish institutions, including synagogues on Rosh Hashanah.
Eddie Manuel Nunez Santos made more than 150 threats, mostly by email, against synagogues, hospitals, school districts and other institutions in five states between Sept. 15 and Sept. 21, according to the FBI's complaint against him, which was unsealed Thursday. Nunez Santos was arrested in Lima on Tuesday, according to the FBI.
The FBI says Nunez Santos, who is Peruvian, embarked on the bomb threat spree after asking teen girls to send him pornographic pictures of themselves and being rejected. He is also being charged with crimes related to those requests, the FBI said.
Some of the emailed threats included phone numbers to contact. Those phone numbers, the FBI said, belonged to the teen girls who had rejected or cut off contact with him.
The tally of threats in the complaint reflect only some of those that have been reported by synagogues or their local police departments in the last few months. None of the threats have been credible.
After Rosh Hashanah, which began on the evening of Sept. 15, the Anti-Defamation League said it had counted a total of 71 threats against Jewish institutions in 14 states since July 21. But the ADL, an antisemitism watchdog, cautioned that the real number may be even higher: Some communities, it said, had chosen not to disclose the threats they received, in part to avoid gratifying whoever was issuing them.
The bomb threats targeting synagogues have, in many cases, led to congregations being evacuated in the middle of prayer services so that police can conduct a sweep of the building. In addition, the threats included in the complaint resulted in thousands of schoolchildren evacuating their schools; a lockdown of a hospital; and flight delays, according to the FBI.
The FBI and antisemitism watchdogs did not immediately respond to questions about whether additional people might have been responsible for the recent wave of bomb threats. The threats in the complaint were made to institutions in New York, Pennsylvania, Connecticut, Arizona, and Alaska, according to the FBI, but evacuations were reported in several other states including several in New Jersey on Rosh Hashanah.
The complaint includes an example of a complaint received by a synagogue in Westchester County, New York, on Sept. 17, the second day of the holiday. "I placed multiple bombs inside the Jewish Center," the threat said. "The bombs I placed in the building will blow up in a few hours. Many people will lay in a pool of blood."
At the time, the Westchester Jewish Council's security committee emailed synagogues in the county saying that local police and the council's own security official had investigated the email and others received in the area that day and deemed them non-credible. The committee emphasized that all threats needed to be investigated, a warning that came after months of recurring fake threats.
Using data tied to the emails, and by investigating the included phone numbers, law enforcement agents were able to trace the emailed threats to Nunez Santos, who works as a web developer.
The five charges that Nunez Santos faces, if he is convicted, carry the potential of significant prison time. The charges of conveying hoaxes and communicating threats across state lines carry maximum sentences of five years in prison. The charges related to child pornography and exploitation carry much harsher penalties.
"Not only did Santos allegedly email hundreds of hoax bomb threats terrorizing schools, hospitals, and houses of worship, he also perversely tried to sextort innocent teenage girls. His actions wasted limited law enforcement resources, put first responders in unnecessary danger, and victimized children," the FBI's assistant director in charge, James Smith, said in a statement. "The FBI will not tolerate anyone who seeks to induce fear in our communities, and we will do whatever it takes to put the perpetrators of such actions behind bars, regardless of their location."
This is not the first time false bomb threats have been called into a series of Jewish institutions. More than 100 such threats were called into Jewish community centers in the early months of 2017 — most of which, it was later discovered, came from a teen in Israel. In 2020, dozens of JCCs received a separate series of emailed bomb threats.
—
The post Man in Peru charged with making recent bomb threats to US synagogues, FBI says appeared first on Jewish Telegraphic Agency.