After ToI podcast, US rabbis weigh thinker's call for 'vows' to support Israel at war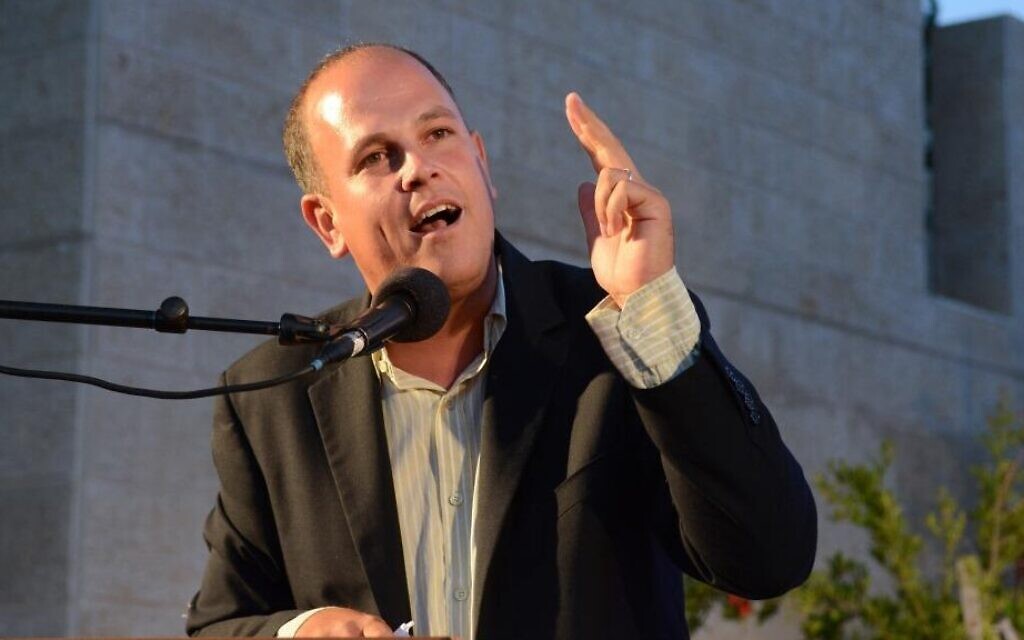 Israeli author Micah Goodman wants US rabbis to take an oath in front of their congregations. While some leaders are on board, others say the gesture is redundant
Jewish A Cappella Group The Maccabeats Releases Original Hanukkah Song About Jewish Resilience
The Jewish a cappella group The Maccabeats released on Sunday an original new song for Hanukkah called We're Still Here (Am Yisrael Chai)."
"Through the ages and thru the years (we're still here)," the group sings as reminder for listeners. "Through the pain and thru the tears (we're still here)/We'll persevere we'll carry on (we're still here)/Am Yisrael Adayin Kan (we're still here)."
That final Hebrew refrain, which means the people of Israel are still here, is repeated throughout the song as the group sings about the Jewish state being the "tiniest of nations, casting light into the dark … a lighthouse in the storm, a candle in the night." They also urge listeners to "scream into the shadows" and "keep this [Jewish] flame alive" because "in this fight we have us and we have hope."
The group has a long tradition of releasing Hanukkah tracks each year that are parodies of existing pop songs, but this year opted to release an original track that they wrote with Noah Jacobson, seemingly as a response to the Oct. 7 Hamas terrorist attacks that took place in southern Israel. They said We're Still Here (Am Yisrael Chai) "is a celebration of the indomitable spirit that has kept the Jewish people shining bright throughout history."
The song's music video includes footage of Israelis and Jews around the world showing their solidarity with Israel and against antisemitism. It also draws attention to the 240 hostages taken by Hamas on Oct. 7, some reunited with their families, and soldiers in the Israel Defense Forces (IDF), who are fighting against Hamas terrorists in the Gaza Strip. Scenes in the music video show soldiers reuniting with their families and having wedding proposals amid the Israel-Hamas war, while other clips show civilians packing care packages for the soldiers.
The Maccabeats additionally incorporated into the music video images of Jewish perseverance throughout the years, like an image of a menorah in a window sill surrounded by Nazi flags in 1931, footage from the 1933 American Jewish Congress march against Nazism, a picture of Jews in Nazi Germany lighting a Hanukkah menorah in 1943 and a scene from the 1987 march for Soviet Jewry in Washington, DC.
The music video also features footage of The Maccabaeus traveling to Washington last month to perform for the "March for Israel" rally — which made history for being both the largest pro-Israel gathering and the largest Jewish gathering in US history, with nearly 300,000 people in attendance.
In November, The Maccabaeus collaborated with the a capella groups Y-Studs and Six13 on a rendition of the prayer for Israel.
Watch the music video for We're Still Here (Am Yisrael Chai) below.

The post Jewish A Cappella Group The Maccabeats Releases Original Hanukkah Song About Jewish Resilience first appeared on Algemeiner.com.
Israeli Forces Launch Storm of Gaza's Khan Younis in 'Second Stage' of Ground Campaign
Israeli forces launched their storm of the main city in the southern Gaza Strip on Tuesday.
In what appeared to be the biggest ground assault since a truce collapsed last week, residents said Israeli tanks had entered the eastern parts of Khan Younis for the first time, crossing from the Israeli border fence and advancing west.
Some took up positions inside the town of Bani Suhaila on Khan Younis' eastern outskirts, while others continued further and were stationed on the edge of a Qatari-funded housing development called Hamad City, residents said.
The Israelis, who seized the northern half of Gaza last month before pausing for the week-long truce, say they are now extending their ground campaign to the rest of the enclave to fulfill their objective of annihilating its Hamas rulers.
"We're moving ahead with the second stage now. A second stage that is going to be difficult militarily," government spokesperson Eylon Levy told reporters in a briefing.
Israel was open to "constructive feedback" on reducing harm to civilians as long as the advice is consistent with its aim of destroying Hamas, he said.
A spokesperson for the Hamas-controlled Gaza health ministry said hospitals in the southern Gaza Strip are "totally collapsing" amid the fighting, saying they "cannot deal with the quantity and quality of injuries that arrive."
Washington has called on its close ally Israel to do more to reduce harm to civilians in the next phase of the Gaza war, which Israel launched following Hamas' Oct. 7 massacre. Palestinian terrorists led by Hamas invaded the Jewish state and rampaged across southern Israeli communities, murdering 1,200 people and seizing 240 hostages.
According to Hamas-controlled Gaza health authorities, thousands of people have died during Israel's military campaign of air strikes and ground operations — although experts have cast doubt on the reliability of casualty figures coming out of Gaza, which also do not note how many killed were terrorists.
Israel says blame for harm to civilians falls on Hamas fighters who operate among them, including from tunnels below ground that can be destroyed only with huge bombs.
Since the truce collapsed, Israel has been posting an online map to tell Gazans which parts of the enclave to evacuate. The eastern quarter of Khan Younis was marked out on it on Monday, and is home to hundreds of thousands of people, many of whom took flight on foot.
"What civilians should do to stay safe is listen to the instructions that are coming out from our Twitter accounts, from our website, and also to look at the leaflets that are landing in their areas," Israeli military spokesperson Richard Hecht told reporters on Tuesday.
Gazans say there is no safe place left to go, with remaining towns and shelters already overwhelmed.
The post Israeli Forces Launch Storm of Gaza's Khan Younis in 'Second Stage' of Ground Campaign first appeared on Algemeiner.com.
Iran Says Not Involved in Any Actions Against US Military Amid Wave of Attacks by Tehran-Backed Groups
Iran's UN envoy Amir Saeid Iravani said his country has not been involved in any actions or attacks against US military forces, the semi-official Tasnim news agency reported on Tuesday.
The United States has blamed Yemen's Iran-allied Houthi group for a series of attacks in Middle Eastern waters since war broke out between Israel and the Palestinian terrorist group Hamas on Oct. 7.
Iran-backed militias have also been carrying out attacks targeting US forces in Iraq and Syria.
In a briefing with reporters on Monday, US national security adviser Jake Sullivan said Washington has "every reason to believe that these attacks, while they were launched by the Houthis in Yemen, are fully enabled by Iran."
This week, three commercial vessels came under attack in international waters in the southern Red Sea. The Houthis acknowledged launching drone and missile attacks against what they said were two Israeli vessels in the area.
Iran's Foreign Ministry spokesperson Nasser Kanaani also dismissed as "baseless and unconstructive" remarks by the British government that said Iran was responsible for any attacks by the militant groups it supports.
"As we have clearly stated before, resistance groups are not taking orders from Tehran to confront the war crimes and genocide committed by Israel," Kanaani added.
The post Iran Says Not Involved in Any Actions Against US Military Amid Wave of Attacks by Tehran-Backed Groups first appeared on Algemeiner.com.