In New Yorker doc 'Nina & Irena,' a director helps his grandmother open up about the Holocaust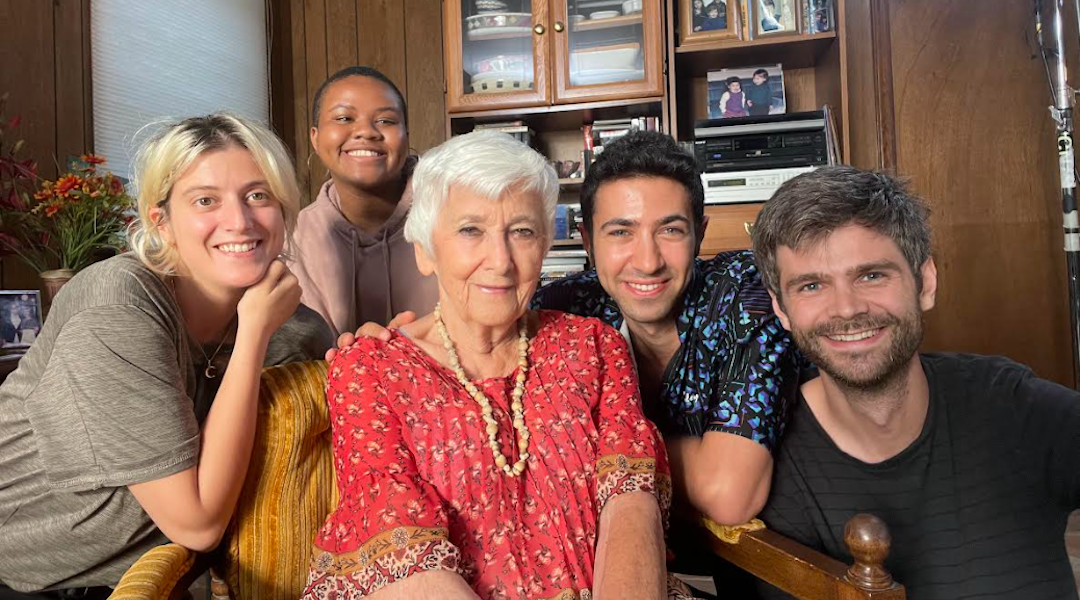 (JTA) — Daniel Lombroso sees "Nina & Irena," his documentary short film about his grandmother, a Holocaust survivor, as a coda to his 2020 documentary "White Noise," in which he followed leaders in the "alt-right" movement.
For the four years during the making of "White Noise," he was surrounded by neo-Nazis, who were on the cusp of a resurgence around the 2016 presidential race. "I never thought about my own connection to the material in any detail, and then I realized the reason I cared so much about this story before anyone else in the country was because of my grandparents," he told the Jewish Telegraphic Agency. "It was the stories that I grew up with that made me vigilant about extremism and curious and concerned."
In "Nina & Irena," which will be released through The New Yorker on the magazine's digital channels on Wednesday, Lambroso's Polish-born grandmother Nina Gottlieb — 90 during filming and 91 now — opens up after eight decades about her experiences during the Holocaust, when she lost about 25 members of her family, including her sister, Irena. Only she and her parents survived.
The New Yorker Studios film relates Gottlieb's tale through on-camera interviews with Gottlieb that are interspersed with archival footage. Much of the film depicts simple moments of joy with her family, such as doing Zoom yoga with her grandson and her 90th birthday party surrounded by her children, grandchildren, and great grandchildren. Gottlieb is fully independent, lives alone in Long Island and still has an active lifestyle.
"The film is about the richness of her life," Lombroso said. "There's a lot of what they call Holocaust fatigue that we all grew up watching a lot of Holocaust films and hearing from survivors and you expect certain things. You expect the train tracks and you expect Auschwitz and smoke and it was very important for me to not necessarily avoid the horrors — you have to understand the horrors — but also balance them with the comedy of her life. She's so funny."
The film has been a success on the festival circuit, including winning best short film at the Mountainfilm Festival in Telluride. The documentary festival DOC NYC included it among its "Short Lists" predictions for top contenders for Oscars and other awards.
Growing up in New Rochelle, New York, Lombroso knew that his grandmother was a Holocaust survivor, but she never spoke about her experiences during the war. She thought her stories were too horrible for her children and grandchildren when they were young. She always thought she would tell them later, but later never came. Lombroso realized that now was his chance to finally ask, before it was too late.
In the film, Gottlieb talks about her childhood in Kielce, Poland, and her relationship with her sister, spying on Irena and tattling to their mother. Even when discussing her sister's disappearance, she has a matter-of-fact way of telling these stories, accepting what happened and not dwelling on the past.
Lombroso said her testimony helped him avoid the cliches of documentary filmmaking. Too often, he explained, "you've gotten your main subject to pour themselves out in front of the camera like it's a therapy session. My grandmother doesn't go there," he said. "At first, I thought that would be a problem." However, "with distance and going through screenings, I realized that's what makes the film so different and special. Her message is one that you don't hear much: Keep going in life. Don't feel sorry for yourself. And if someone like her doesn't feel sorry for herself [after] losing upwards of 20 family members, then I certainly can't."
Another surprising aspect of the documentary is Gottlieb's compassion for her tormentors. Having been evacuated to Prague, she saw the liberated Czechs pour tar on German officers and burn them alive. She was horrified.
"One of the worst moments of the Holocaust for her was watching a German officer be burned alive by Czech bystanders. She says, 'You don't do that to other people. We're all born little adorable children. What happens to us?" Lombroso said. "The person she has sympathy for is her perpetrator and I just find that so rare in this day and age."
In order to get this level of honesty from his grandmother, Lombroso approached this project, his first personal film, like his previous work at The New Yorker, where he is a staff filmmaker, and before that at The Atlantic.
"I'm used to embedding myself with people who I disagree with. I always try to understand subjects in the same way. Even when I was dealing with Richard Spencer, who is a famous white nationalist, I was trying to understand the root of his ideology and how he became who he is today," he said. "I wanted to understand how someone becomes that f–ked up. We went skiing together and I met his mother. That's the kind of reporting I just love doing and I think people open up to me because I don't feel judgmental towards them. I just want to understand."
And despite his love for his grandmother, he tried to keep a certain creative distance. "My grandmother had no editorial control," Lombroso said. "She saw the film for the first time a few days before it premiered, and I told her you cannot change anything. And sure, there's a tenderness in the film that comes through because I love her and feel close to her, but it was important to me not to compromise my practice in any way with her story."
The one time he did let her weigh in is when he showed her a synopsis of the film that mentioned survivor's guilt. She was furious.
"She said, 'I don't feel guilty about anything,'" Lombroso said. "I think it's important to see someone like her and that's what makes her so inspiring."
—
The post In New Yorker doc 'Nina & Irena,' a director helps his grandmother open up about the Holocaust appeared first on Jewish Telegraphic Agency.
Students and fellow educators on three continents say goodbye to Israeli reservist killed in tunnel blast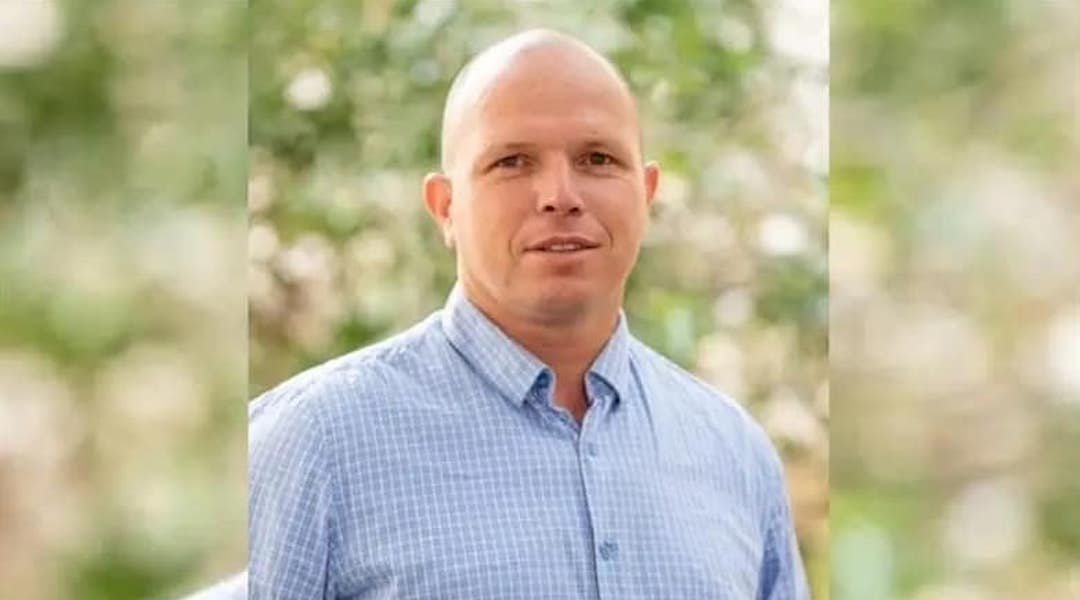 (JTA) — On Friday, shortly before his unit was sent into the northern Gaza Strip as part of Israel's war to eradicate Hamas, Sgt.-Maj. (res.) Yossi Hershkovitz made a video for the students at ORT Pelech High School for boys in Jerusalem, where he was the principal.
"Today in Israel there is no right wing, no left wing, no haredim. Just Jews," he said in the video, wearing his green fatigues. He offered words from Torah, and quoted the late chief rabbi of Great Britain, Jonathan Sacks, about holding onto one's faith during times of crisis and the Jewish people's power to bring light to the world.
"Yossi's approach to teaching was rooted in compassion and caring for each student as an individual," wrote Rabbi Binyamin Krauss, principal of SAR Academy in the Bronx, the Modern Orthodox day school where Hershkovitz and his wife Hadas taught from 2012-2016. "He was a man of strong ideals and Torah principles, living out his beliefs both in and out of the classroom."
Hershkovitz, 44, was among five reservists killed in Gaza on Sunday by a blast from a booby-trapped tunnel shaft next to a mosque in the Beit Hanoun area. The troops were outside the Hamas-dug tunnel when the mine exploded.
Also killed in the blast was television producer Matan Meir, 38, from Odem in the Golan Heights, who was best known for his work on the award-winning Israeli television show "Fauda," whose third season focused on an Israeli undercover unit operating in the Gaza Strip.
As an educator, Hershkovitz was beloved on three continents. At SAR, he taught Hebrew and led the school's annual Yom HaZikaron memorial day service for fallen Israel soldiers. He was also known to pick up his violin and play at school events. His innovations included Me'orav Yerushalmi — an interdisciplinary learning program blending religious and secular studies, now replicated in numerous schools.
"His sacrifice for his beloved Israel reflects the same dedication and commitment he showed his students every day," Kraus wrote in a note to parents, appealing for support for Hershkowitz's widow and five children.
In the summers of 2o14-2015, he also worked as an educator and "Rosh Tzofiyut" (head of scouting) at Camp Moshava I.O., a Modern Orthodox summer camp in Honesdale, Pennsylvania.
Meanwhile, as principal of ORT Pelech, he forged connections with Mount Scopus Memorial College in Melbourne, Australia, which sends students on a nine-week exchange program to ORT Pelech each year.
"Yossi was a beloved administrator, a first-rate educator, a man of the people, full of love and giving, who saw in front of him the path to doing good and creating a brighter and better world," the CEO of the ORT network, Tzvika Peleg, told the Times of Israel.
Hershkovitz lived in Gevaot, a community in Gush Etzion, a settlement bloc in the West Bank. He received his bachelor of arts degree in Near and Middle Eastern Studies at Bar-Ilan University. He also worked for three years as a security guard in the Office of the Prime Minister.
After his funeral on Monday, a motorcade brought his family to the Pelech school in Jerusalem's Katamon neighborhood, where colleagues, students and their parents lined the road.
"We are not used to coming to school and not seeing our principal at the gate, greeting us in the morning," Gilad Barchad, 13, told the Jerusalem Post.
—
The post Students and fellow educators on three continents say goodbye to Israeli reservist killed in tunnel blast appeared first on Jewish Telegraphic Agency.
Jewish students assaulted and Hillel targeted at Ohio State, prompting state to beef up police presence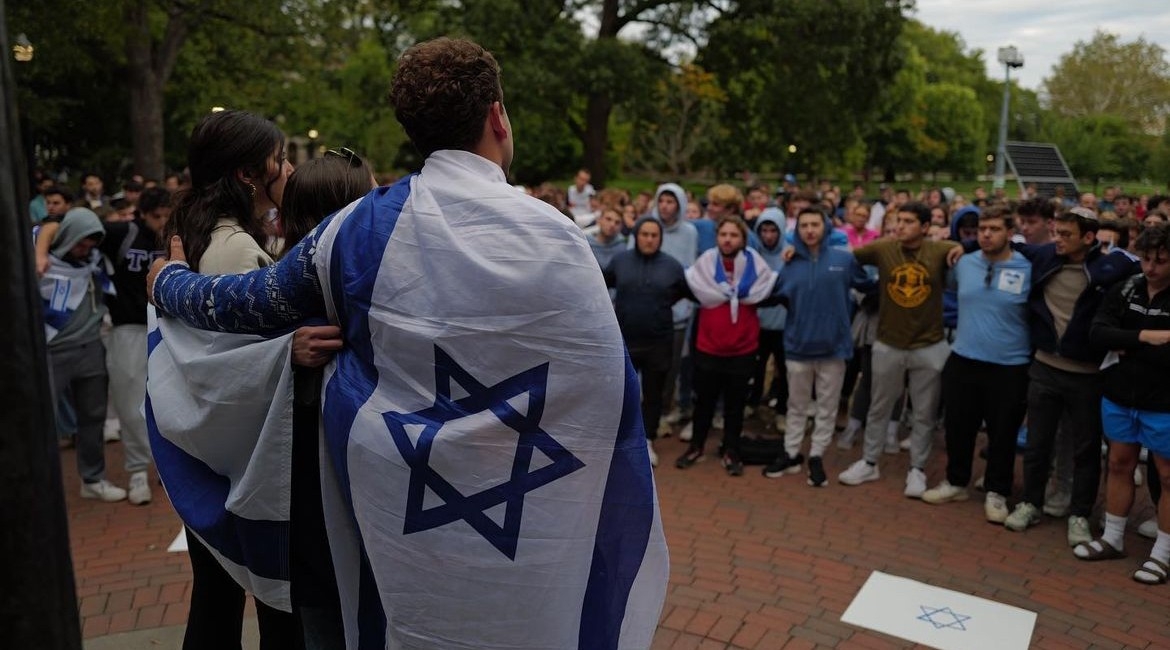 (JTA) – The governor of Ohio ordered extra law enforcement patrols around Ohio State University campus last week after a 24-hour period in which two Jewish students were reported assaulted and student activists attempted to steal Israeli flags from the campus Hillel.
The heightened tensions at one of the country's largest universities are the latest example of how activism around Israel has intensified on college campuses amid the country's ongoing war with Hamas in the Gaza Strip. Donors, Jewish groups and politicians have pushed institutions of higher education to take more forceful action to deter antisemitism and protect Jewish students, as Jews have been threatened or assaulted on campuses including Cornell, Columbia, and the University of Massachusetts.
The assault of the Jewish students occurred early on Friday morning, according to the Columbus Jewish News. Two people leaving a bar engaged in a "verbal altercation" with "two Middle Eastern males" who punched them in the face, Columbus police told the Jewish Telegraphic Agency, adding that the suspects fled on foot while the victims took an Uber to the hospital.
The suspects had reportedly uttered the words "K–e Zionist" and asked the victims what their religion was. "Both victims believe this to be a hate crime," Columbus Police Department spokesperson Sergeant Joe Albert told JTA in a statement. Albert did not indicate whether the police department would be prosecuting it as a hate crime.
Hours earlier, on Thursday, OSU Hillel reported that two female students had entered the building and stolen several small Israeli flags. When Hillel staff confronted them, they raced out of the building yelling "F–k you," "You support genocide" and "Free Palestine," Columbus police told JTA.
The staff alerted law enforcement and has a video recording of the students responsible, OSU Hillel CEO Naomi Lamb said in a statement posted to social media Friday. Lamb added that she would push the school's administration "to clearly and unequivocally condemn this attack on the center of Jewish life at OSU."
"We continue to be here for our students, and their physical and emotional safety remains top priority," she said.
Lamb did not immediately return JTA requests for comment.
In an email to the campus community later on Friday, acting OSU President Peter Mohler condemned both incidents. Mohler wrote that they "directly targeted our Jewish community" and indicated the university would be treating them as hate crimes.
"I want to be direct and clear — the university has no tolerance for acts of hatred or violence. Antisemitism is despicable and has no place in our community," Mohler wrote. "The university will pursue all action possible against anyone committing hate crimes on or near our campus." 
Ohio GOP Governor Mike DeWine said in his own statement about the incidents that he was ordering the extra police patrols to campus. 
"Two antisemitic incidents have occurred in the past 24 hours against Ohio State students," he said in the statement. "We will not tolerate hate and violence on our college campuses or anywhere in Ohio. These are despicable acts, and as Governor, I will ensure that the State continues our efforts to protect all Ohio students."
OSU was also the site of recent protests, both in-person and online, over a campus art museum's handling of an ongoing exhibit showcasing the work of a Palestinian artist who appeared to celebrate Hamas' Oct. 7 attacks on Israel. 
The museum recently announced it would leave up the exhibit by Jumana Manna, despite calls from some Jewish artists to take it down. But the museum canceled a planned panel discussion featuring Manna, which prompted protests by pro-Palestinian students and faculty. Like the building housing OSU Hillel, the museum is funded by Les Wexner, a major Jewish philanthropist from the Columbus area.
—
The post Jewish students assaulted and Hillel targeted at Ohio State, prompting state to beef up police presence appeared first on Jewish Telegraphic Agency.
Toronto's Jewish community calls for release of hostages at a Sunday afternoon rally at Christie Pits, as the war enters its sixth week