Israel screens harrowing footage of Hamas attack worldwide to 'get message across'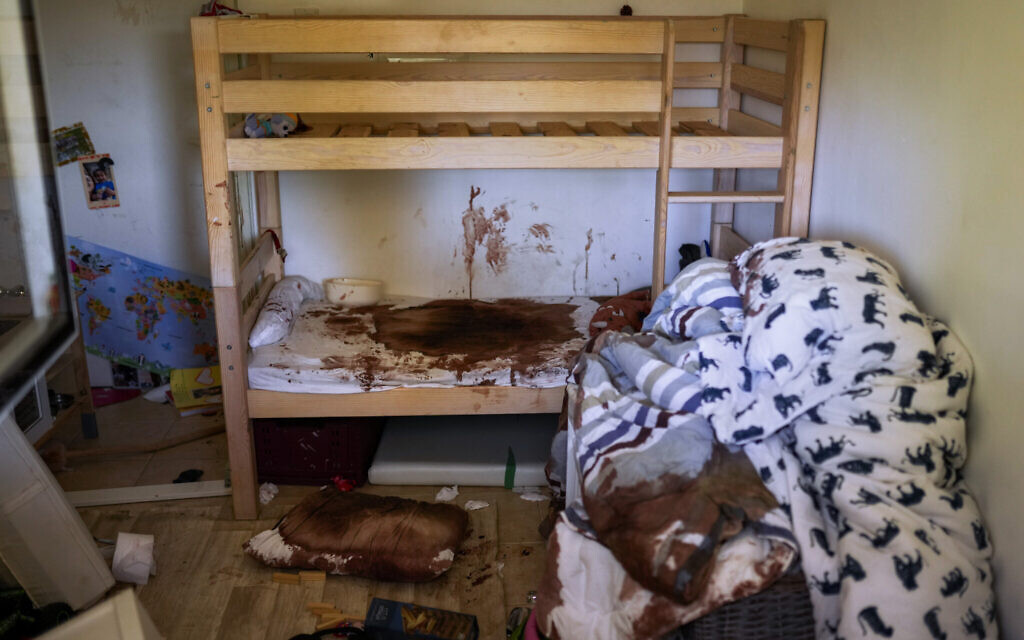 An all-Jewish, all-queer lineup of comedians takes the stage at New York Comedy Festival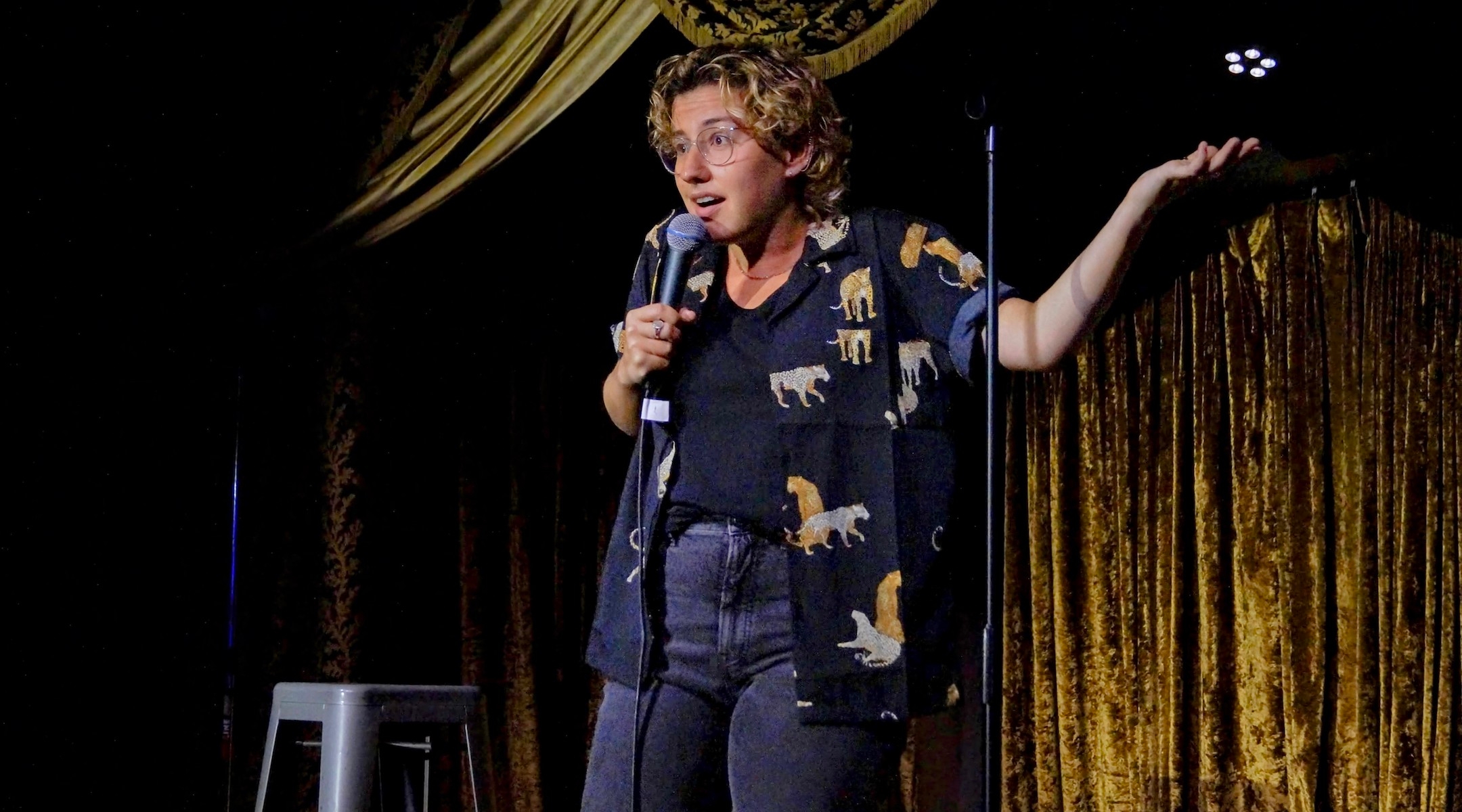 (New York Jewish Week) — Growing up in an Orthodox community in Queens, Raye Schiller had no idea it was possible to combine her love of her Jewish community, her queer identity and her dreams of being a comedian. 
This week, all three of those identities will come together for the 28-year-old, who is hosting "Big Yenta Energy," a stand-up show featuring a line up of queer Jewish comedians as part of the New York Comedy Festival on Wednesday night. It's the only show out of 100 being produced as part of the festival this year that is entirely queer and entirely Jewish — Schiller thinks it may be the first of its kind in the festival's history.
"As a young, Orthodox person I was really scared and really unsure of myself, I thought I couldn't be both. I thought I had to pick one. I can't even describe what it would have meant for me to see a celebration of both of those identities," Schiller told the New York Jewish Week. 
In addition to Schiller, the show will feature sets from Leah Forster — a popular comedian among the Orthodox set — along with Clara Olshansky, Dylan Adler and Sami Schwaeber. 
Taking place at Club Cumming in the East Village, the show is based on Schiller's podcast "Yenta!", which she started earlier this spring, on which guests are invited to share secrets and gossip from their lives. "It's sometimes about Judaism, sometimes about being queer, but always about gossip," Schiller said. 
As part of her podcast, Schiller herself brings a secret from her life to every episode, which she says has helped her heal from the harsher parts of her upbringing, when she didn't know if she could ever come out as queer. 
At the show, audience members will be encouraged to anonymously write down their secrets — workplace crushes, high school romances and more — on notecards that will be collected and read aloud by Schiller.
"There's something really healing about sharing your secrets and what you might be ashamed of and then seeing that actually all these other people also feel that way," she said. "It's the best feeling when people tell me that they are able to see themselves in my comedy and be more proud of who they are because of it."
Schiller grew up in a strictly observant community in Queens, attended an all-girls yeshiva and studied at a seminary in Israel after high school. She said she was able to come out as queer in her 20s and be herself while maintaining relationships with her family and holding on to Judaism.
She started performing stand up comedy at the end of 2020, after a long year of quarantine, a cross-country move from New York to Los Angeles and a period of "intense inner growth." She works during the day as a software engineer and splits her time between Los Angeles and New York City. 
Schiller said she hopes that her show can also be a place where New York Jews can come together to laugh during a dark time, five weeks into the Israel-Hamas war.
"It is a very difficult situation for the world right now. It's important to unite and find joy and love and laughter, and I think Jews are also really good at laughing through our pain," she said. 
"We're going to come together, we're gonna laugh and love and that will be, I hope, a meaningful experience for everyone that comes. I love to make people laugh, but I also want to bring people and community and touch people's hearts while they laugh," Schiller said. 
Catch Big Yenta Energy with Raye Schiller at Club Cumming on Nov. 8 at 9:30 p.m. Tickets start at $12.
—
The post An all-Jewish, all-queer lineup of comedians takes the stage at New York Comedy Festival appeared first on Jewish Telegraphic Agency.
Montreal-area synagogue and Jewish center are hit with Molotov cocktails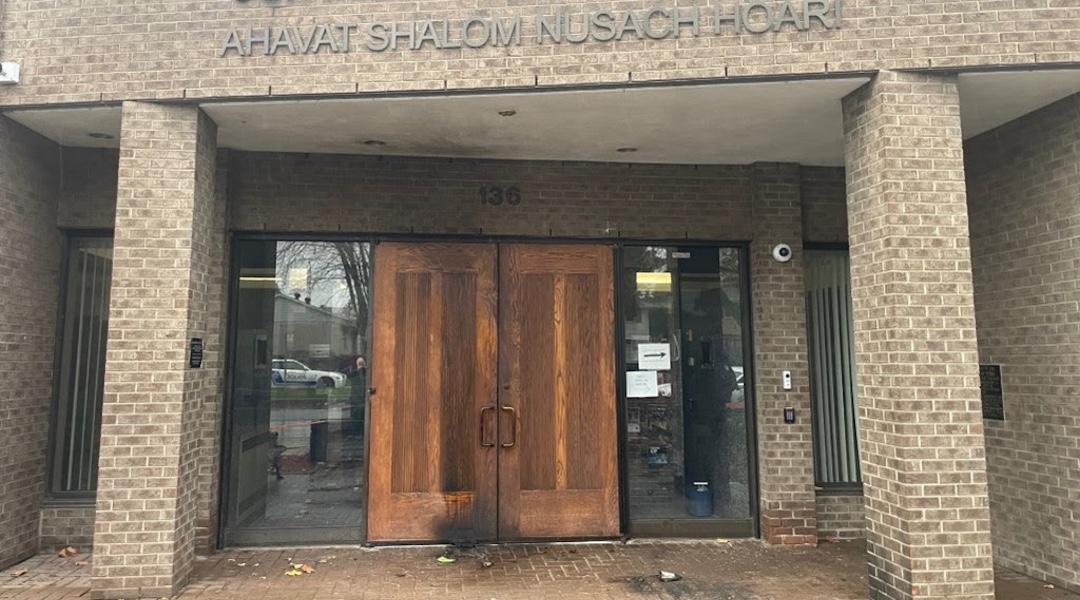 (JTA) — Police are investigating attempted arson attempts after vandals threw Molotov cocktails at a Montreal-area synagogue and a Jewish center across the street overnight on Monday.
Investigators found broken bottles and burn marks on the front door of Congregation Beth Tikvah in the suburb of Dollard-des-Ormeau and on the back door of the nearby Federation CJA building. About 10% of the suburb's residents are Jewish.
Montreal police said that no one was injured, and the damage to the buildings was minor. No suspects have been arrested as of Tuesday afternoon.
"We are horrified that exactly one month to the day of the atrocities committed by Hamas, someone tried to burn down our house of worship," said Henry Topas, the Quebec regional director of the B'nai Brith watchdog who is also the cantor at Congregation Beth Tikvah. "We urge the authorities to investigate and arrest those responsible for this violent act targeting our community."
Canadian Prime Minister Justin Trudeau condemned the incident on X, the platform formerly known as Twitter.
"The attempted arson at @FederationCJA West Island and Congregation Beth Tikvah in Montreal is deeply disturbing," he wrote. "Antisemitism is completely unacceptable and must always be condemned – our government will continue to work with Jewish communities to combat this hatred."
Since Hamas' attacks on Israel on Oct. 7 and Israel's subsequent war in Gaza, Montreal police have tallied 48 hate crimes and hate incidents against Jews, CBC reported. In comparison, Montreal police reported 72 hate crimes and incidents against all minorities for all of 2022.
Antisemitic incidents have spiked around the world over the past month, with synagogues as frequent targets. Molotov cocktails were thrown at a Berlin synagogue two weeks ago.
—
The post Montreal-area synagogue and Jewish center are hit with Molotov cocktails appeared first on Jewish Telegraphic Agency.
PM: We're reaching deeper than Hamas ever imagined, no truce before hostages freed